By Kohleun Adamson, on June 14, 2019
Free Things to Do in NYC with Kids
When you think of an affordable family getaway, New York might not be the first destination on your list. Well, that's about to change. The five boroughs brim with cultural events, historic landmarks, beautiful parks, and lots of other free things to do in NYC with kids. Get ready to take a bite out of the Big Apple without busting your budget!
We've scouted out the top 11 free activities for families, along with hot tips for saving on essential New York City experiences.
1. Central Park
A day in Central Park is one of the top free things to do in NYC. Sunbathe in Sheep Meadow, play at one of the 21 themed playgrounds, or catch a free summer concert. This is a New York icon for a reason!
2. Museum of Modern Art
Want to visit museums for free in NYC? Start at the Museum of Modern Art. Every Friday from 4 to 8 p.m., the folks at MoMA waive all entrance fees, so you and the whole family can experience some of the best art in the world.
3. Brooklyn Botanic Garden
Brooklyn Botanic Garden features a zoo, a peaceful garden, and plenty of flowers. Kids younger than 12 get in free every day and general admission is free every Friday before noon. Additionally, weekdays from December through February are free. The garden is a winter wonderland during these months.
4. High Line
Want the best views of NYC that you can get for free? Head to the High Line, a historical railway-turned-public park. Most of the entry points are wheelchair- and stroller-accessible and have restrooms.
5. The Museum at FIT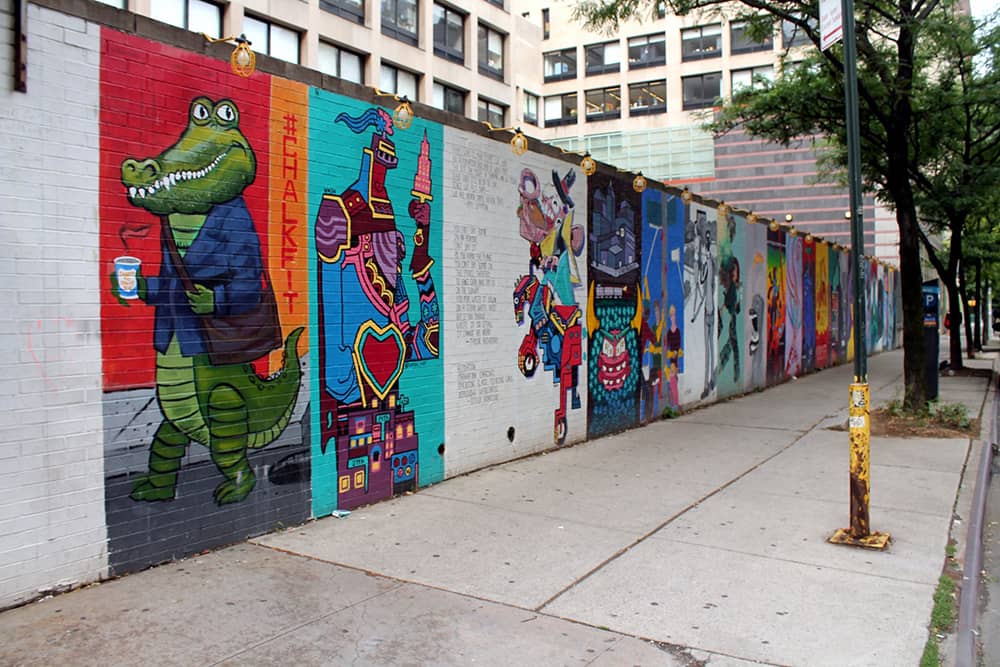 The museum at the Fashion Institute of Technology is always free. Featured exhibitions change multiple times each year, and the bold themes appeal to visitors of all ages.
6. Staten Island Ferry
Take the popular Staten Island Ferry across the Hudson for free. Make sure your kids have a clear view of the Statue of Liberty as you float by—you'll be up close with no admission fee.
7. New York Public Library
Library branches all over the five boroughs offer free family activities in NYC. Go to the New York Public Library website to check the schedule of dance, music, and theater performances.
8. Hamilton Grange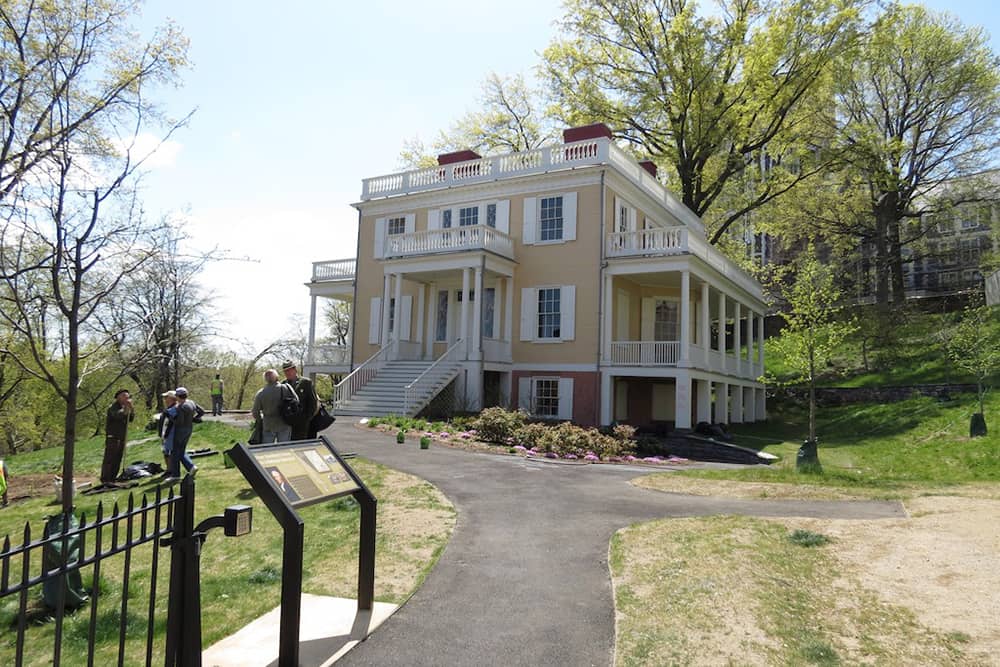 Visit Hamilton Grange in Harlem and see the historical home of the man who inspired the Tony-winning musical. It's a lot easier to get tickets to this Hamilton, and it's free!
9. Schomburg Center for Research in Black Culture
Bring the kids to experience the art and artifacts of black culture throughout history when you stop at the Schomburg Center for Research in Black Culture. It's a great place to attend free events for kids in NYC, including movie screenings and festivals.
10. NY Classical Performances
See professional-level theater productions by NY Classical, a nonprofit that makes performing arts free and accessible in public spaces all over the city.
11. National Museum of the American Indian
Experience one of the largest collections of Native American art and artifacts in the world at the National Museum of the American Indian. You and the kiddos will learn about the earliest Americans with hands-on activities and rotating exhibitions at no charge!
Bonus! Brooklyn Brewery
The Brooklyn Beer and Sightseeing Tour in Williamsburg offers free tours every Saturday and Sunday 1-6 p.m., starting every half hour. Children are welcome to join the tour, but it's obviously more fun for grown-ups.
Looking for more cheap things to do in NYC with kids? Check out these tips for saving money on your New York vacation:
• Book an NYC hotel with free breakfast options, because dining costs can add up quickly.
• Bundle your transportation and top NYC attractions with a New York City Explorer Pass to save money and take the guesswork out of getting around.
• Use public transportation. MTA is a very reliable network of subway lines and buses. Weekly passes will save you extra, and single local fares are just $2.75—way cheaper than a taxi ride.
• In New York, time is money, so skip the line at the Empire State Building and make the most of every minute.
• Get heavily discounted day-of tickets for Broadway shows at TKTS booths in Times Square, Lincoln Center, and South Street Seaport.
The city never sleeps, so fill your itinerary to the brim with awesome New York activities.