By Camille Meyers, on October 15, 2018
Where to celebrate International Sloth Day
What better way to celebrate International Sloth Day on October 20th than seeing these unique forest-dwelling creatures in person? Or how about getting Zen by channeling your inner sloth for a day? You can search for wild sloths in Costa Rica, get close to these cuddly creatures with a sloth encounter at a zoo, and plan your perfect sloth vacation.
Zoos with Sloths on International Sloth Day
If you need some inspiration on how to hang loose this International Sloth Day, then see how the pros do it at the Miami Zoo. Meet the zoo's ambassador sloths as they do their sloth thing (mostly eating, sleeping, and hanging upside-down). Some zoos and aquariums even let you pet or feed a sloth during a special sloth encounter. Spot two-toed and three-toed species in places like Zoo Atlanta, the Houston Zoo, the Vancouver Aquarium, and the Woodland Park Zoo in Seattle.
Sloths in Costa Rica
Sloths live in slow-mo throughout the jungles of Central and South America. If you're feeling the international part of International Sloth Day, head to Costa Rica to see sloths in the wild. Thanks to the green algae that grows on their fur, sloths have excellent canopy camouflage and can be difficult to spot in the wild. Increase your chances of seeing a sloth by going with a local naturalist guide who knows where these sleepy jungle critters like to hang. 
Sloths in the United States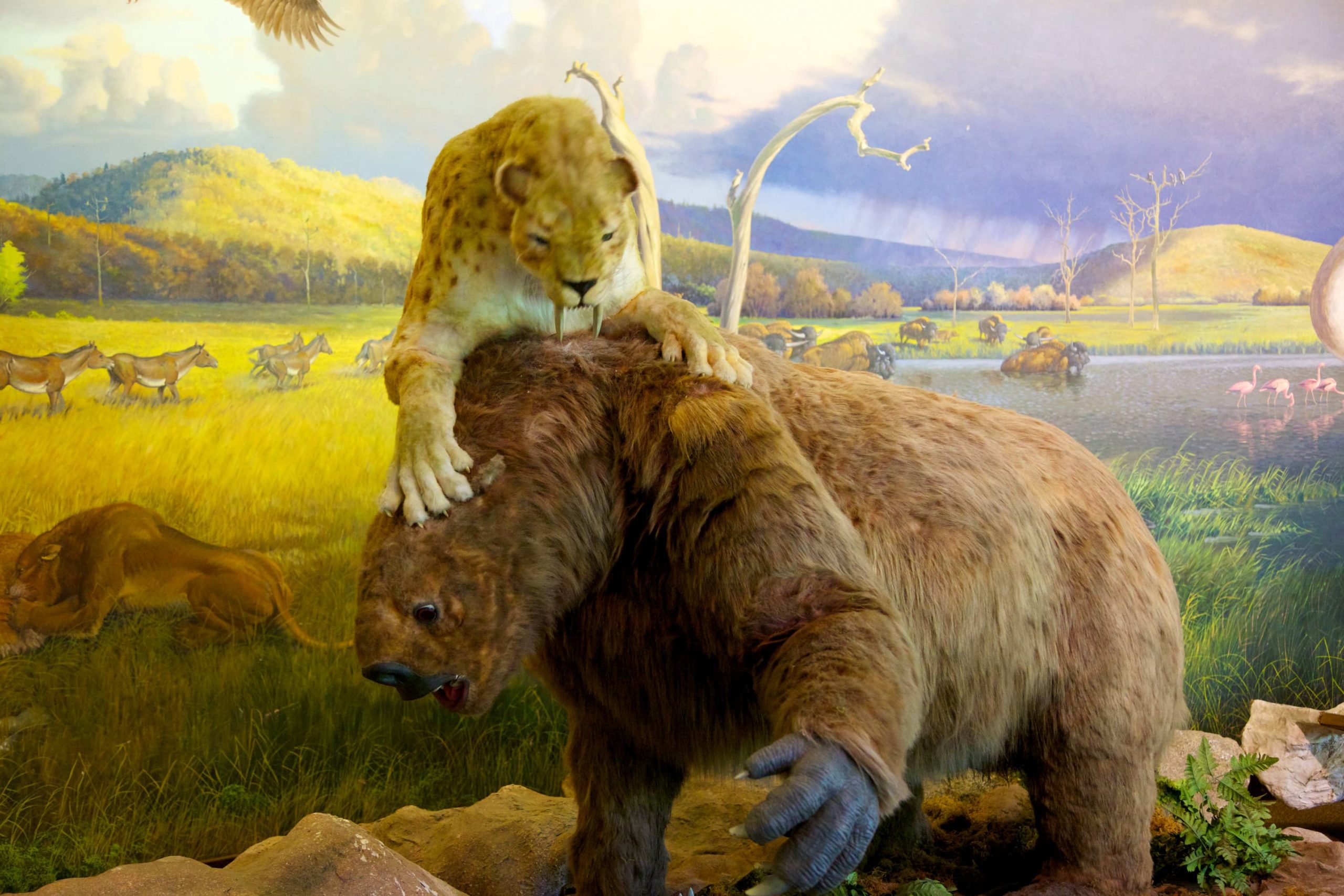 Did you know that giant ground sloths used to roam across the United States? At La Brea Tar Pits and Museum in California, get an up-close look at the impressive fossils of these extinct ice age animals. Imagine hugging a sloth the size of a bear!
Vacation Like a Sloth on International Sloth Day
If all that traveling sounds like too much movement for International Sloth Day, then how about a sloth-inspired getaway to a tree house hotel? Walk along rope bridges and sleep under branches built right into your arboreal abode. Sloths recommend 15 to 20 hours of snoozing time per day. When they're awake, sloths are surprisingly excellent swimmers, so don't forget to pack your bathing suit. While you're at it, why not add on a spa day to really get into sloth-style tranquility?
Fun Facts for International Sloth Day 
Though slow in trees and on land, sloths are great swimmers.
Algae grows on sloth fur, turning them green.
Sloths eat a single type of leaf that has a sand-paper texture.
Three-toed sloths can turn their heads almost 360 degrees.
Sloths are adorable.