By Expedia, on September 24, 2019
The Complete Guide to Nashville Zoo
One of Tennessee's most popular attractions, Nashville Zoo at Grassmere is located south of downtown Nashville. The zoo covers 188 acres and is home to 339 different species of animals. Nashville Zoo is set on a historic property that was once a slave-owning plantation, and the 1810 Grassmere Home historic mansion is also open for guided tours. If you're looking for a fun way to spend a weekend in Nashville, this is a great option, especially for families.
Getting to Nashville Zoo
Nashville Zoo is located in southeast Nashville, about 10 miles from downtown. The zoo can be reached from I-24 or I-65 using the Harding Place exit, and then following Harding Pl to Nolensville Pike. Parking at the zoo is $7.
You can also take public transport to Nashville Zoo. Nashville MTA Bus 52 runs from Music City Central stop in downtown Nashville to Nashville Zoo. The ride takes about half an hour and costs $1.70 for adults and $1 for kids.
Getting Tickets for Nashville Zoo
Nashville Zoo hours:
9am-4pm October–March
9am-6pm March–October
Tickets for Nashville Zoo are available for purchase in advance on its official website, or via one of the ticket windows on the day of your visit. Prices for zoo tickets vary according to the day of the week. 'Any Day' tickets cost $20 for adults, while tickets from Monday to Saturday range from $17-$19 for adults. Tickets for kids range from $12-$15.
Membership at Nashville Zoo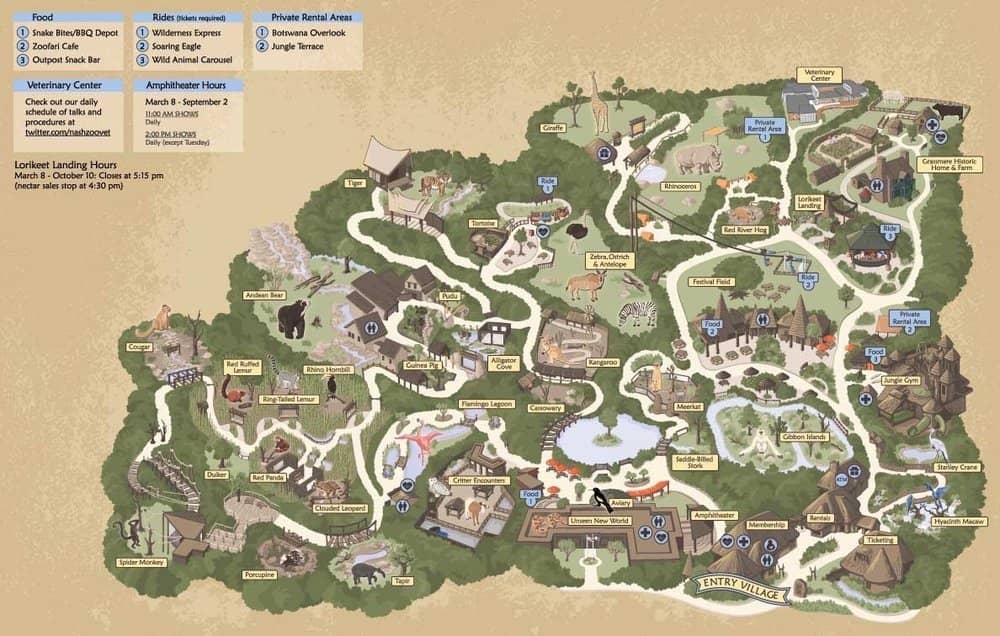 If you plan to visit often, it's worth considering a zoo membership, which lets you visit anytime for free. Annual membership costs $70 for a single member, or $145 for a household. Other membership perks include discounts at dozens of other zoos and aquariums around the country.
Animals at Nashville Zoo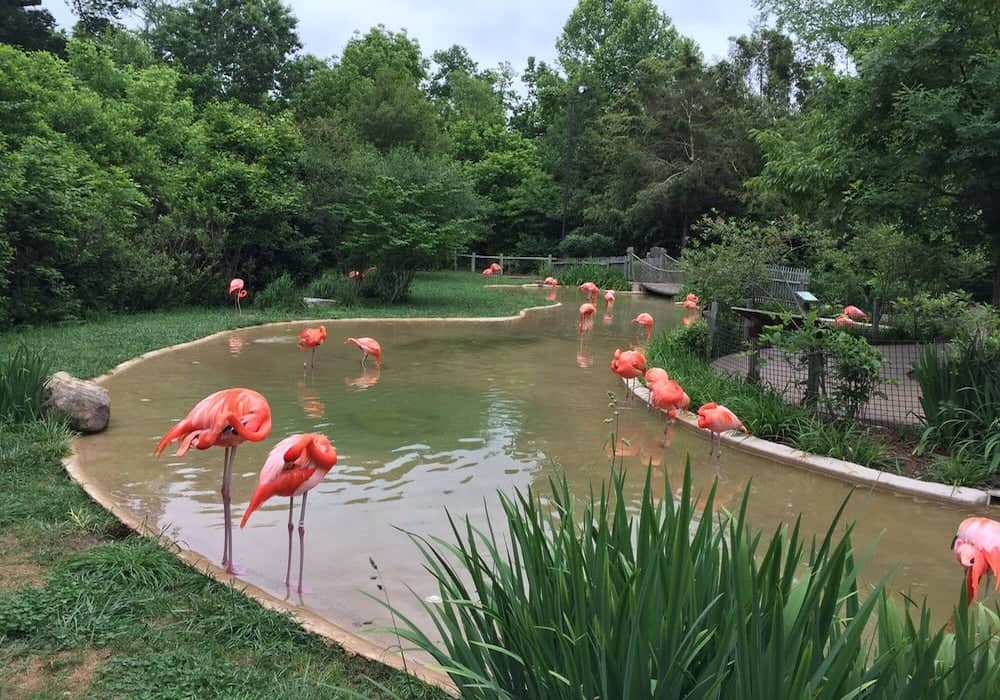 More than 300 species of animals can be found at Nashville Zoo, including elephants, tigers, rhinos and giraffes. The zoo is also home to fish, reptiles, birds and insects in various enclosures and habitats. There are some unusual animals, too. You might, for example, catch a glimpse of spider monkeys, red pandas, endangered tapirs or, if you're lucky, slow-moving ring-tailed lemurs. The animals tend to be most active early during the day, so mornings are the best time to visit Nashville Zoo.
There are usually different animal encounters, feedings and talks going on at the zoo. It's worth checking Nashville Zoo's website to see what animals you might be able to get close to on the day of your visit. On any given day, you might be able to hear a zoologist tell you more about the hyacinth macaw and a veterinarian explain how to ensure the animals stay healthy.
Getting Around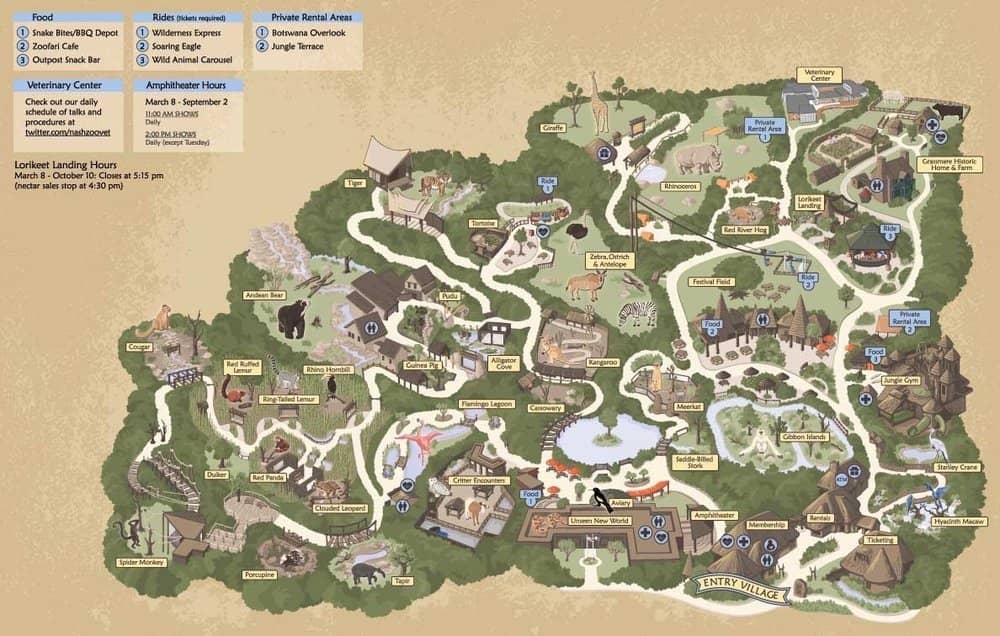 Nashville Zoo is very accessible for families and those with limited mobility. The zoo contains a series of paved pathways that wind through the various habitats and enclosures, allowing you to see all of the animals and creatures that live here. Pathways are wheelchair accessible. And while personal wheelchairs are welcome, there are wheelchairs and electric scooters for rent. There are also single and double strollers for rent.
Trained service dogs are welcome in most areas of the zoo, but personal pets are prohibited.
Eating at Nashville Zoo
The zoo has numerous places to eat. This includes three restaurants, as well as several carts and kiosks, which can be found located all over the zoo. The restaurants are:
Zoofari Café, which serves burgers, sandwiches and personal pizzas. It's located across from Gibbon Island, straight ahead and to the left past the entrance and ticket windows.
Snake Bites, a small cafe near the Jungle Loop. You can get nachos, popcorn, pretzels and sodas here.
TN BBQ Depot, which is next to Snake Bites. It serves pulled pork sandwiches, brisket and hot dogs.
You can also bring your own food into Nashville Zoo. Glass, disposable straws, lids and other lightweight plastics are prohibited, as they can be harmful for the animals. However, responsible picnics are welcome.
Events at Nashville Zoo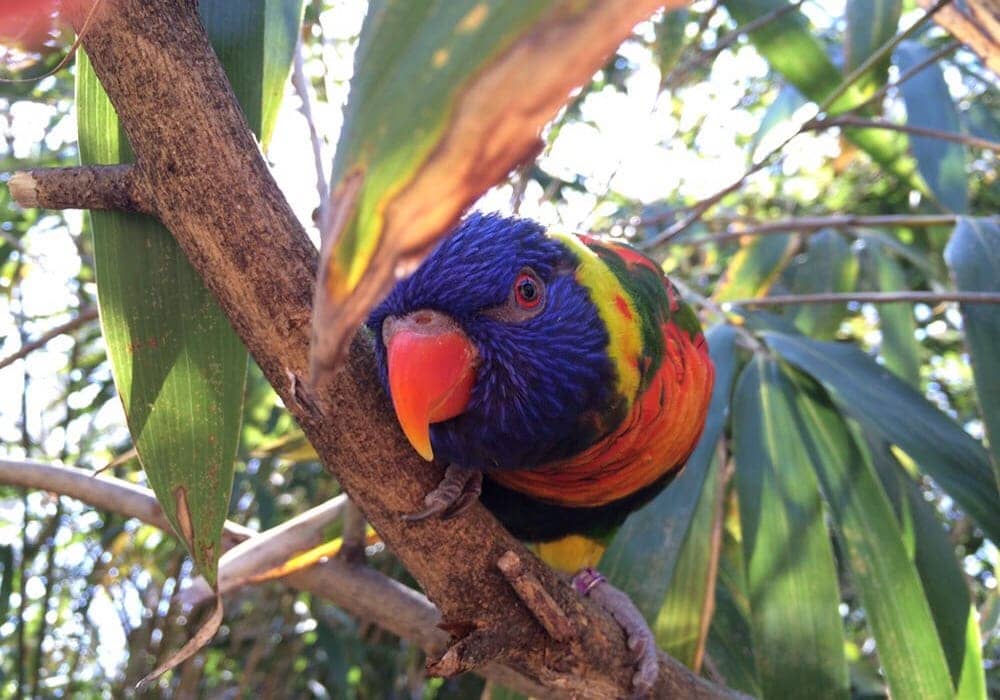 A number of fun activities are held throughout the year at Nashville Zoo. This includes Zoovie Nights, when movies are shown on an open-air screen along with games and music; Zzzoofari Slumber, where you camp out at the zoo in a tent; and Zoolumination, a lantern festival held during the winter for the Chinese New Year.
One of the most popular events at Nashville Zoo is Boo at the Zoo, a Halloween costume party held over 10 nights in October. Boo at the Zoo includes trick-or-treating, a fall carnival, magic shows and a chance to see some of the zoo's nocturnal animals.
The zoo also hosts all sorts of educational experiences for young people. During the summer and on school breaks, there are camps for kids aged 4 to 18, which incorporate games, crafts and up-close animal encounters. There are also photography classes, overnight programs and scout workshops designed to connect children with animals.