By Expedia, on April 30, 2019
Things to Know Before Going to Nashville
Nashville may be best known as the home of iconic musical landmarks such as the Grand Ole Opry House and the Country Music Hall of Fame, and there's no denying that the city still moves to a country-and-western beat, but there's much more to this cosmopolitan, forward-looking Southern city than honky-tonks and hoedowns. If you're planning a visit, check out our advice for the things to know before going to Nashville for travel tips to make your trip a  success.
You don't need to settle for an uninspiring city tour
Where Nashville city tours are concerned, quirkiness is the name of the game, so if the idea of a standard guided walk doesn't fire your imagination, our advice is to opt for one of the city's more inventive offerings. Check out the buzzy art scene with an art walk, hop aboard a "party bike" for a pedal-powered bar crawl, or even zip between Music City's storied sights on a Segway. Or, if all that sounds too much like hard work, put your feet up and cruise through Nashville in style on an old-school trolley.
You might catch the next big thing
Nashville's glitzy music venues are steeped in history, and regularly play host to household names and global stars, but the city's grassroots scene is just as thrilling. Head down to a lively piano bar on Lower Broadway to see old-timers tickle the ivories, or scour local listings for an open mic night to see young hopefuls honing their craft and hoping to hit the big time—and if you're not impressed, you can take the stage yourself to show them how it's done!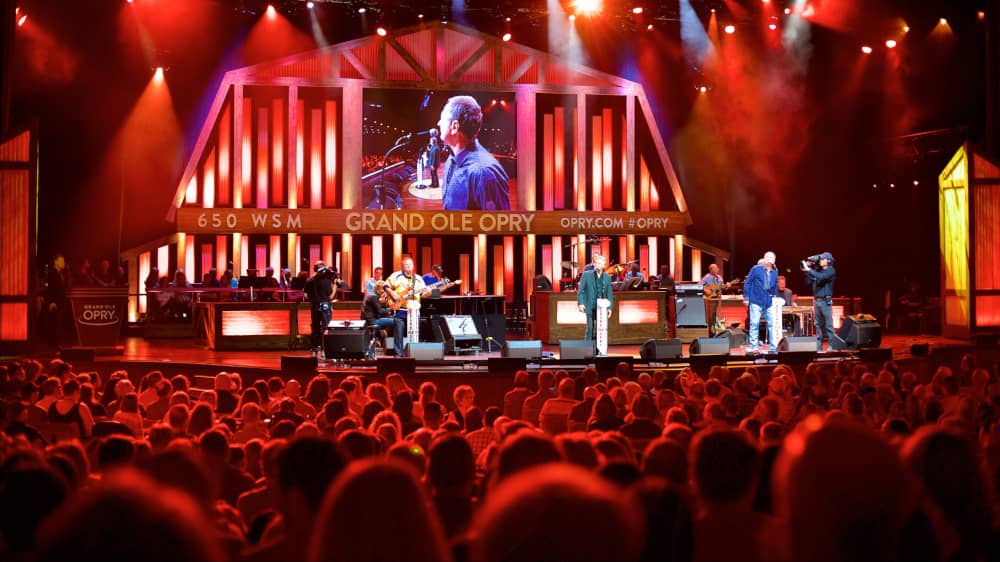 You can hire a bike…
Nashville's easy to get to by car, but if you find yourself tempted to swap your four wheels for two once you've arrived, you're not the only one: the city is justifiably proud of its bike-friendly credentials, and is becoming a haven for cyclists. You can ride from downtown to hip East Nashville across John Seigenthaler Pedestrian Bridge—the perfect spot to snap a selfie—or see a greener side of Music City as you freewheel along the verdant Richland Creek Greenway. Alternatively, hop aboard one of the city's pedal-powered "beer bikes" to enjoy a craft brew as you take in the sights.
…Or take an urban hike
If biking isn't your thing, head to the Oak Hill neighbourhood where you'll find pretty Radnor Lake State Park, a hidden gem just 20 minutes' drive from Downtown. The park offers scenic, unpaved paths in a 3-mile loop around the water. The trails are for walkers only—cyclists and joggers will need to head elsewhere—so the atmosphere is peaceful and serene. And if you anticipate going to Nashville in spring or fall, you may even catch a glimpse of some of the rarer transient bird species that stop off here on their migratory routes.
Sample local brews
Nashville is home to a buzzy distilling scene, making it the perfect place to learn more about how the South's favourite tipple is made. Many of the city's distilleries also serve food, so you can wash down a hearty plate of BBQ ribs with a glass of smooth whiskey fresh from the still, or even swap dessert for a glass of local moonshine. Alternatively, book a tasting session where seasoned whiskey aficionados will help you to hone your palate, with the aid of a selection of dry, sweet, and smoky brews.
See the legendary Grand Ole Opry
Few attendees at the Grand Ole Opry's inaugural barn dance back in 1925 would have dreamt that the evening's entertainment would go on to be the world's longest-running radio broadcast, and would still be going strong over 90 years later.
Become part of Opry history by booking tickets for one of the weekly shows at the Grand Ole Opry House, just east of Downtown, and see musical legends and wet-behind-the-ears newcomers alike entertain a laid-back crowd with a heady mix of folk, Americana, and bluegrass.
Head east for trendy eats
Once a semi-rural farming community, East Nashville has evolved as the city has grown, and today it's a buzzy, diverse district crammed with restaurants serving everything from high-end New American fusion to exquisite sushi and down-home soul food. After dinner, finish off the evening with a stop at one of the district's hip bars for a handcrafted cocktail and a bit of people-watching.
It's worth knowing that East Nashville is a great daytime destination too, with a thriving arts scene, so head over earlier in the day to browse the galleries.
There's a museum for everyone        
Whether you're mad about country music, crazy for cars, obsessed with 20th-century American art, or simply a rabid sports fan, you're bound to find a museum in Nashville that captivates you. The Country Music Hall of Fame and Museum, which houses over 40,000 square feet of musical memorabilia, is a particular highlight, but don't forget the city's smaller, quirkier spots, such as the Tennessee Railway Museum, the Pasty Cline Museum, and the Parthenon, a full-scale replica of the iconic Greek landmark.
Explore the rich history of the South
Nashville boasts a storied past outside of its role as the birthplace of country music, and its historical attractions do an excellent job at bringing its heritage to life. Take a wagon tour through the 1120-acre grounds of Andrew Jackson's Hermitage, the home of the 7th President of the United States, or explore the haunting history of slavery in America at the Revival-style Belle Meade Plantation, which is also home to an on-site winery.
Alternatively, for a lighter look at Nashville's history, head to Cooter's Place Dukes of Hazzard Museum, which is crammed with memorabilia from the cult 80s show.
Book in advance
If you head over to Nashville hoping to pop in unannounced to the city's biggest sights, you may be disappointed, so one of the most important travel tips for Music City is to book ahead. This especially applies to concerts and shows, where the further ahead you book, the wider the choice you'll have of seats and prices. Additionally, the Country Music Hall of Fame hosts ticketed special events in the CMA Theater, and these often sell out weeks in advance, so be sure to check the listings before you travel.
Before visiting Nashville, make sure to brush up on all the essential information above, and consider making a bucket list of your must-see juke joints, soul food hotspots, legendary landmarks, and hip hotels. In a city as memorable as Nashville, you won't want to miss a thing.