By Amy Chiplin, on March 9, 2020
Tips for Solo Travel in Japan
Discovering Japan on your own
You've already hit all 50 states, and you backpacked across Europe last summer. Now it's on to bigger adventures. Set your sights on a solo trip to Japan. As soon as you dig into the cuisine and experience the serenity at a temple or a shrine, you may never want to leave.
The beauty of traveling alone is that you get to decide where you'll eat, stay, and play. No need to compromise or miss out on activities because of the other people in your group. When you travel on your own, every decision is yours alone. To help you prepare for your solo travel to Japan, we've listed out some helpful tips and tricks to have you well on your way.
Things to know when planning a trip to Japan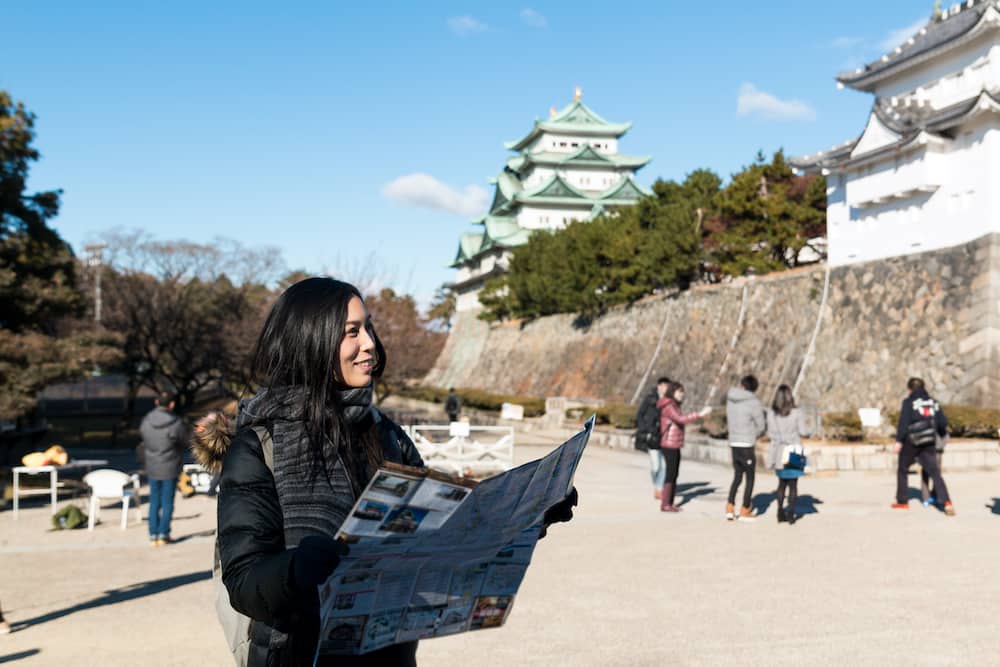 When you're going on vacation alone to Japan, you're in for a grand adventure. Perhaps one of the best parts of visiting a foreign country is discovering all the different ways of life. Because there may be some aspects that you are unfamiliar with, follow our advice below:
Learn the language: If you stick to the touristy destinations, chances are you can get by without knowing any Japanese. However, it's always appreciated when you try to speak the language in a different country, even if it's a simple "hello" or "thank you. Pro tip: "Hai" means "yes", and "iie" means "no", but is also commonly used in reply to "thank you," to say "you're welcome" or "not at all."
Respect the customs: Japanese culture is steeped in history and traditions, and manners are essential. Do your research in advance to avoid being unintentionally disrespectful. For example, it's customary to bow when addressing someone. Another example is the tradition of taking off your shoes before entering a home, hotel, and even some businesses. When in doubt, follow the lead of others.
Discover the regions: Japan is broken into eight different areas, each with its own dialect, tradition, and customs. For instance, Tokyo is in the Kanto region, while Osaka is in the Kansai region.
Get to know the currency: Japan uses the Japanese yen. You'll find 1,000; 2,000; 5,000; and 10,000 yen notes, along with yen coins that come in denominations of one, five, 10, 50, 100, and 500.
Decide when to visit: The best time to go to Japan depends on what is on your itinerary and what region you'd like to visit. In terms of weather, January tends to be the coldest month, and August is the warmest. June and September see most of the rain. As for crowds, late April and early May are usually the most crowded, so if you want to avoid lots of tourists, plan a visit in early spring or late autumn.
What to consider when traveling alone in Japan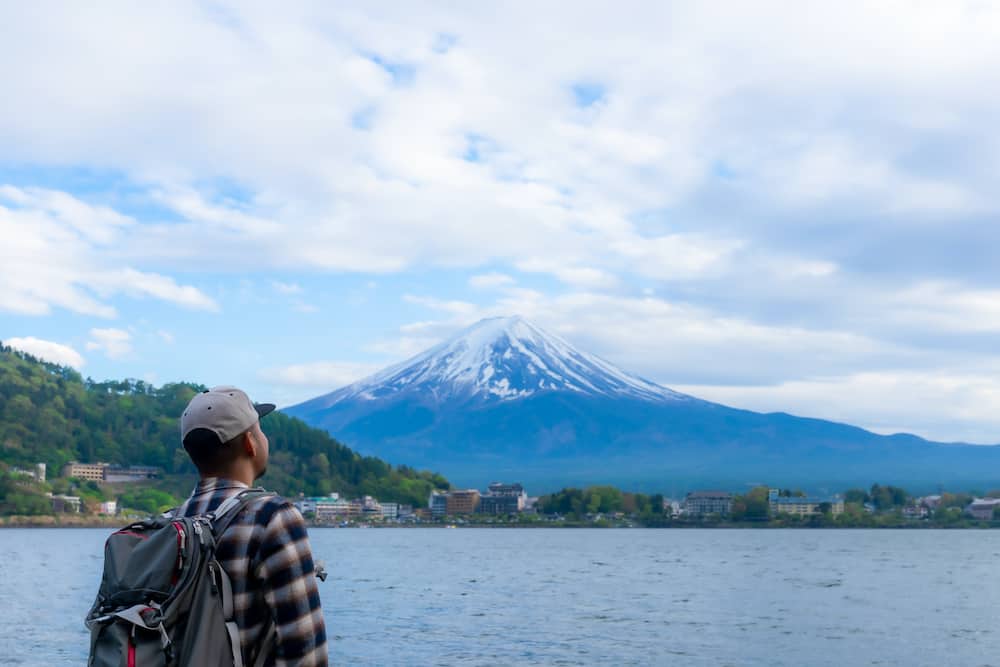 Many people wonder, "How can I tour Japan on my own?" The simple answer is to just do it! Joking aside, here are some tips to be mindful of when traveling the country on your own.
Though Japan is regarded as a relatively safe country, it's always good to be on your guard. If you need help or feel unsafe, go to the nearest police box, or kōban. They are located in every neighborhood.
It's not uncommon to see solo travelers dining out on their own. You should certainly feel comfortable doing so, but if you're unfamiliar with the language and/or menu items, it's best to do some research in advance. This will prevent you from holding up the line or taking too much of your waiter's time.
As with any new location, you'll want to familiarize yourself with the conditions of the environment, such as the hiking trails or ocean currents. Do your research or ask the locals if they're safe for you to explore.
When traveling alone to Japan, it's best to stay in contact with friends or family members back home. Let them know where you're staying and what's on your itinerary. This can help them keep tabs on you in case they don't hear from you.
Follow your gut. If you don't feel safe, avoid the situation or ask for help.
If you're traveling on your own, joining a tour is a prime way to get to know the area, but it's also great for making some friends along the way. If sustainable tourism is on your mind, check out these ecotourism tours in Japan.
The best cities to visit in Japan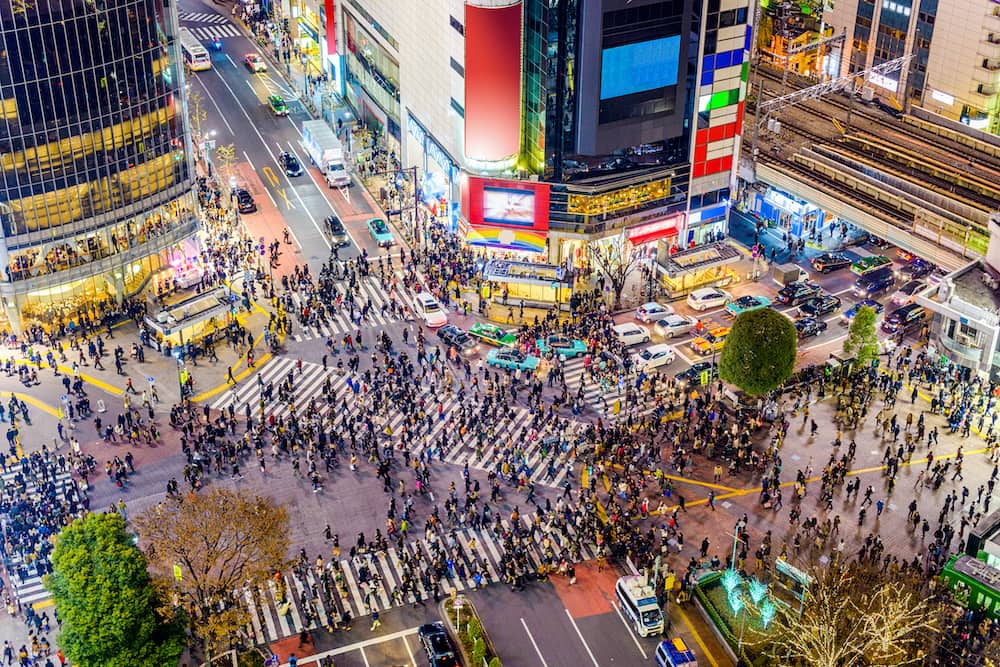 When it comes to solo travel in Japan, you get to make all the decisions. Whether you want to tap into the history or discover what's hip and trendy, the choice is yours! The following are just a few of the most popular cities to visit in the country.
Kyoto: This destination is known for its incredible temples, shrines, palaces, and gardens. Explore the Yasaka Pagoda, Gion, the Bamboo Grove, and Kifune Shrine, among other amazing attractions.
Tokyo: As the capital of the country, Tokyo has a lot going on, from historical attractions to shopping districts. Begin your exploration with a visit to the Imperial Palace, Ginza District, and the Meiji Shrine.
Osaka: This city is famous for its nightlife and foodie scene. While you're here, visit Osaka Castle, the Umeda Sky Building, Dotonbori, and the many sacred shrines.
Yokohama: This port city is home to the country's largest Chinatown. While you're in town, ride the Cosmo World Ferries wheel, tour the Kirin Yokohama Beer Village, and visit Sankeien Garden.
Other top attractions: Head to Mount Yoshino to see the most marvelous cherry blossom displays, make your way to Appi Kogen Ski Resort for some skiing, and if it's a beach day you had in mind, venture to the Shonan Coast.
Now that you have some tips to get you prepared for your grand solo adventure to Japan, it's just a matter of figuring out the details. Determine what time you want to visit, book your flights to Japan, and then start looking into the hotels in Japan and where you'd like to stay. Whether you stay in the big cities or venture off the beaten path, you're sure to have a life-changing trip in the Land of the Rising Sun.
Header Image Via apiguide / Shutterstock