By Expedia, on December 9, 2019
Top 6 Winter Vacation Destinations
With the frigid temperatures, falling snow, and the rush of the holidays, many people are looking for a winter vacation for a change of scenery. Whether you're looking for a winter sport retreat or you want to escape the cold and enjoy a little tropical paradise, there are plenty of exciting destinations for winter trips across the U.S. From ski resorts and national parks to tropical island oases and beautiful beaches, here are the top winter destinations for a fun-filled seasonal escape.
Though it's often regarded as a spring and summer destination, Yellowstone National Park is spectacular in winter. Free from the crowds, you can explore all the hiking trails and vista points of the park to see the diverse landscape and sights like Yellowstone Lake, the Yellowstone River, Artist Point, and Old Faithful, the park's claim to fame. Best of all, the incredible wildlife of Yellowstone National Park comes out more in winter, such as the wolves, bison, antelope, and elk, giving you glimpses of the park's animals that few are lucky enough to experience.
One of the best winter destinations to escape the frigid weather is Hawaii. In addition to pristine beaches with clear, turquoise waters and prime surf waves in winter, Hawaii offers a range of culinary experiences, nightlife, luxurious spas, and historic sightseeing. You can explore the thrilling Hawaii Volcanoes National Park, the Pearl Harbor National Memorial, Iolani Palace, or the Honolulu Zoo. Hawaii has some of the most beautiful parks in the world, such as Iao Valley, Ala Moana Regional Park, and Waimea Canyon State Park, all of which offer hiking and biking trails through dense jungle by glistening waterfalls to make you forget about the snow at home.
With its dense wilderness and the wonders of the Sierra Nevada Mountains, Lake Tahoe is a prime destination for winter fun and adventure. You can enjoy skiing and snowboarding on the slopes, ice skating on the frozen lake, or hiking through the snow-covered wilderness to spot rare native wildlife. Lake Tahoe has an array of cultural experiences as well, such as Tallac Historic Site, the Hellman-Ehrman Mansion, the Watson Cabin Museum, and Vikingsholm. For a night on the town, Lake Tahoe boasts places like the Montbleu Resort, Casino and Spa, the Crystal Bay Casino, and many upscale bars and restaurants in town.
Aspen is one of the best winter destinations for winter sports lovers. Aspen boasts many top-notch ski resorts, such as the Aspen Highlands Ski Resort and Aspen Mountain Ski Resort for winter fun. There's plenty to do in winter, such as skiing, snowboarding, snowshoeing, dog sledding, and more, all in the heart of the picturesque Rocky Mountains. After you come in from the slopes, you can enjoy fine dining at high-end restaurants, shopping at designer boutiques, or tours of attractions like the Wheeler Opera House, the John Denver Sanctuary, and the Aspen Art Museum. You could also take a day trip to nearby ski areas, such as Vail and Breckenridge.
Skiers and snowboarders will love the things to do in winter in Gatlinburg. The quaint mountain town is nestled in the heart of the Great Smoky Mountains National Park, which boasts ski resorts, winter hikes, scenic cable car rides, and other fun activities to do in winter. If you're bringing the kids, the Ober Gatlinburg Ski Area & Amusement Park, Ripley's Aquarium of the Smokies, and the Hollywood Star Cars Museum are fun attractions for all ages. For a romantic retreat, you can visit the array of wineries, cellars, and distilleries, or enjoy fine dining in town with gorgeous alpine views.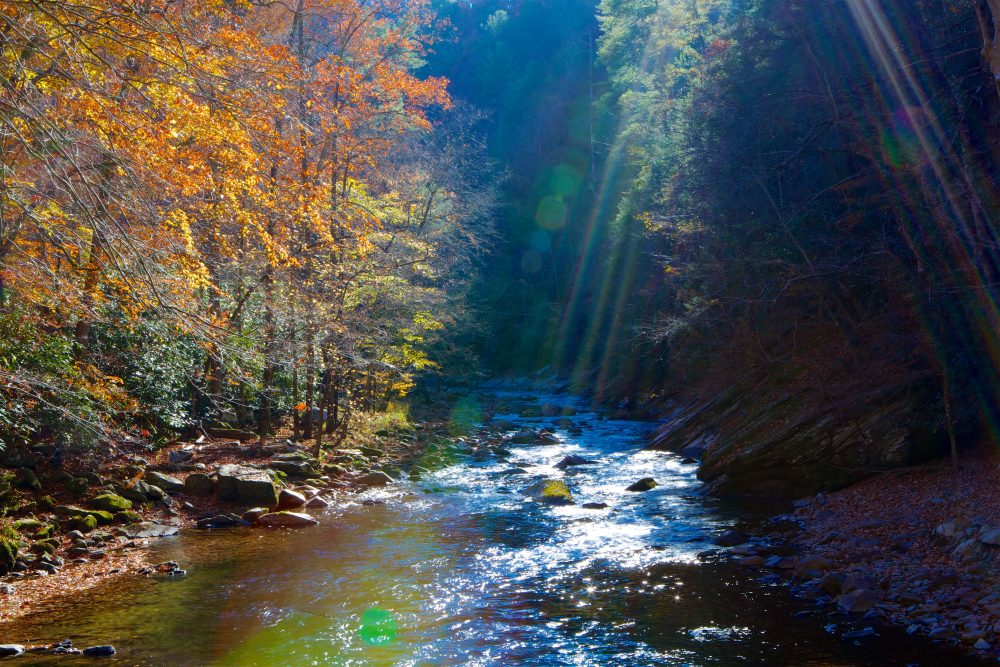 If you're looking for a warm weather winter vacation with beaches, Key West is the best option. Key West is one of the Florida Keys, which boast of  balmy temperatures in the heart of winter and a tropical environment that's as close to paradise as it gets. You'll not only have beaches with turquoise seas for days of swimming and sunbathing, but the party scene really heats up in Key West winters. There are numerous festivals and events during the winter, but you can also have a laid-back retreat with historic sites like the Ernest Hemingway Home & Museum and the Key West Butterfly and Nature Conservatory.
Ready to plan your winter vacation?
From pristine beaches with warm sunshine to snow-covered peaks and ski slopes, these top winter vacation destinations offer something for every traveler. With Expedia, you can find great deals and packages on winter trips like Hawaii vacations and Aspen vacations, so you can start planning your retreat.