By Camille Meyers, on May 10, 2019
Travel Activities to Support Wildlife Conservation
Traveling responsibly can take many forms—from packing a refillable water bottle to declining daily maid service. But you can take it a step further by choosing vacation activities that help preserve the beautiful nature you came to see and the animals that call it home. Ecotourism not only encourages local communities to pursue wildlife conservation, it's also a fulfilling experience. See whales breaching in Hawaii, hike among bison in Yellowstone National Park, and care for giant pandas in China through voluntourism. When planning your next vacation, choose to actively support wildlife conservation with these excursion ideas.
Visit Animals in the Wild
Viewing animals living in their natural habitats is one of the best ways to support wildlife conservation while on vacation, especially if you go with a certified tour operator dedicated to protecting wildlife. In Maui, support the Pacific Whale Foundation by joining one of their whale-watching cruises guided by a marine biologist. Or take a bird watching tour with a local guide in Cancun to see dazzling hummingbirds or colorful motmots. Expert guides know where the animals tend to hang out and offer a wealth of interesting stories and animal facts.
Expedia Local Expert Tip: Small-group tours are usually less disruptive to the environment and allow more opportunities to see animals without disturbing them.
Voluntourism to Help Animals on Vacation
If you're willing to roll up your sleeves and get your hands dirty, many voluntourism opportunities around the world let you actively care for animals in need. Help feed and bathe injured and abandoned wildlife, including monkeys and parrots, at the Amazon Shelter in Puerto Maldonado, Peru. If you've ever dreamed of hand feeding a panda, head to Chengdu, China. After helping clean up panda poo (it's more fun than it sounds), you make and serve special panda cakes to the fuzzy residents of this breeding facility. Volunteering abroad can be perfect for budget travelers looking for authentic experiences that change the world for the better.
Expedia Local Expert tip: Many conservation projects invite volunteers to stay for weeks or months for a nominal, cost-of-living fee.
Tour Wildlife Sanctuaries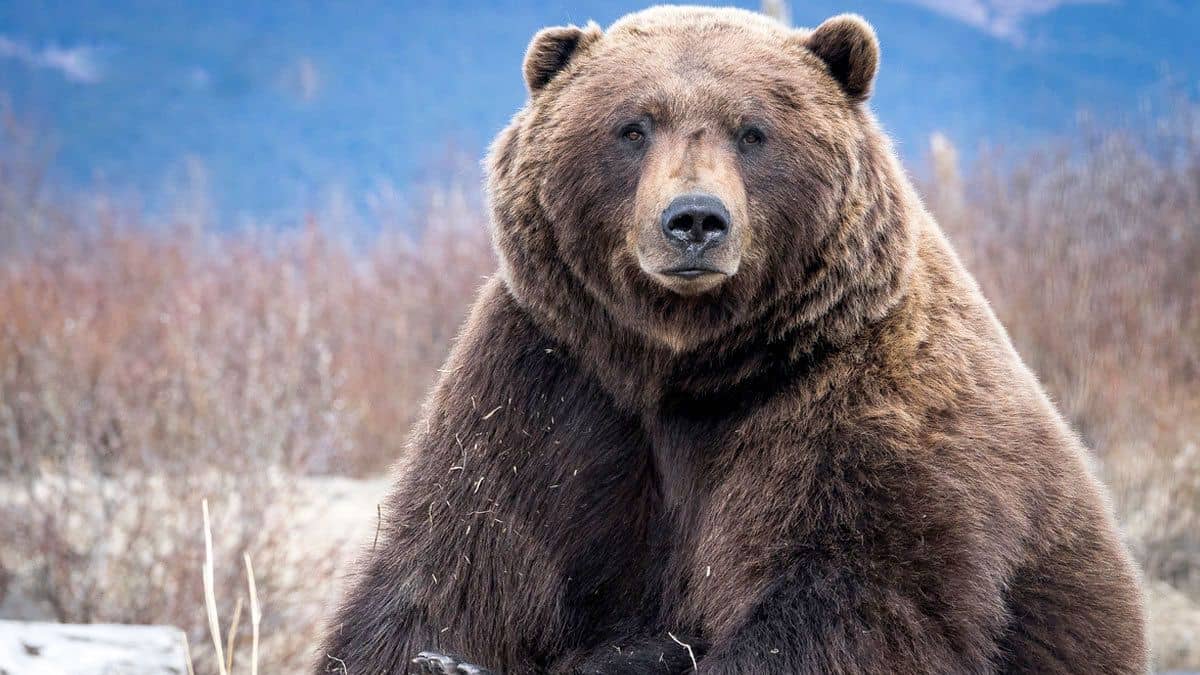 From orphaned elephants in Kenya to rescued brown bears in Romania, visiting a wildlife sanctuary supports their mission and affords you an inspiring and educational experience with wild animals. Sanctuaries strive to release animals back into their native habitats when possible, like how the Sheldrick Wildlife Trust raises baby elephants orphaned due to poaching and releases them into the Tsavo National Park. Many refuges, such as  the Alaska Wildlife Conservation Center, house animals that cannot be released into the wild for a variety of reasons such as injuries or former illegal pets. Be sure to do some research before booking your trip to avoid financing a phony wild animal sanctuary that does more harm than good.
Visit Zoos and Aquariums That Support Wildlife Conservation
Many accredited zoos and aquariums across the globe actively support wildlife conservation through partnerships and breeding programs. From kangaroo rats to California condors, the San Diego Zoo Institute for Conservation Research actively monitors wild populations of endangered species and successfully releases captive-bred animals into their natural environment. Likewise, the Singapore Zoo provides financial support to wildlife conservation projects across Southeast Asia and runs awareness campaigns to combat major threats to wildlife such as poaching. Your ticket to a conservation-minded zoo gives you a chance to appreciate rare and endangered animals up close while helping keep their brethren wild.
Visit National Parks
Imagine traversing the grassy landscape of Yellowstone National Park, the world's first national park, to see a herd of bison grazing, a bald eagle soaring above, and hear wolves howling in the distance. National parks act as environmental safe-havens so that both you and native wildlife can enjoy the natural splendor. Plus, national parks across the US make great vacation destinations for families. Your entry fee goes to help maintain visitor facilities and the conservation and restoration efforts of the park. Consider hiking, horseback riding, or kayaking with a naturalist guide as a specialist can point out hard-to-spot animals and share their knowledge about the ecosystem.
For more information about Expedia's philosophy on wildlife tourism and our partner advocacy groups check out our Wildlife Tourism Educational Portal.