By Expedia, on July 2, 2019
Best Weekend Getaway from New York City
New York City is one of the world's most vibrant metropolises, but everyone needs a little downtime. Luckily, a weekend getaway from New York City is as easy and breezy as the Coney Island summers. Check out this guide to discover some great escapes for singles, couples, and families.
Weekend Getaways for Families – Cape Cod
If you're looking to trade the hustle and bustle of New York City for a classic slice of Americana, then pack the clan into a van and hit the road to charming Cape Cod. The Cape is only a 5-hour drive from the steel-and-neon canyons of Manhattan, but this weekend getaway from New York City, with its quaint clapboard houses, lonely lighthouses, and windswept beaches will leave you feeling like you're on another planet.
Cape Cod may be known as a posh playground of presidents and celebrities, but it's also a laid-back place for a family weekend getaway. Dig into some fresh clam chowder and catch a baseball game in Chatham, explore the wildlife sanctuary in Wellfleet, sample some lobster ice cream and fly a kite in Harwich Port, or take a harbor cruise around Hyannis; Cape Cod is packed with child-friendly activities.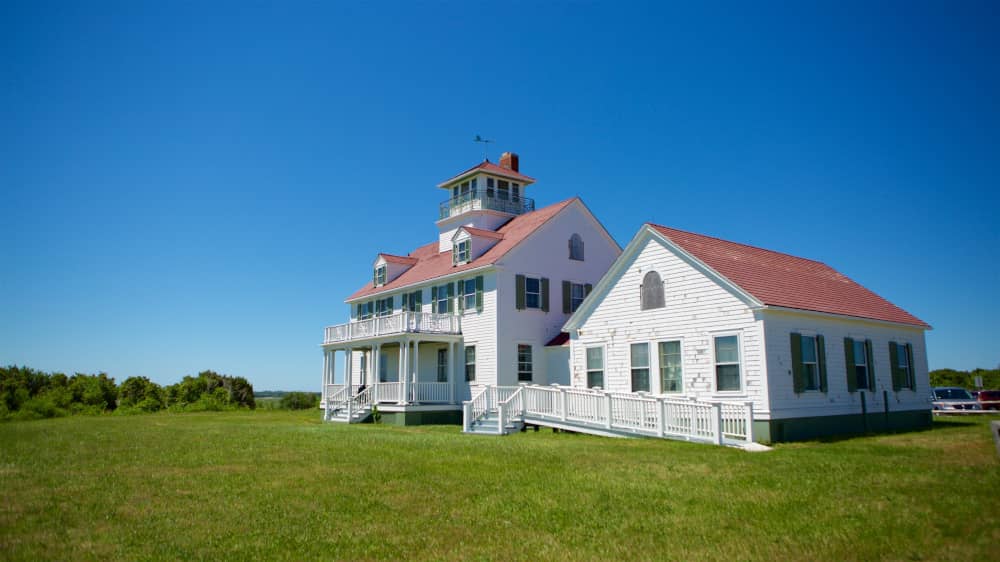 If you're traveling with sea-loving kids, you can sign up for a whale-watching cruise around the Stellwagen Bank National Marine Sanctuary, book a private sailing lesson, or hop on a boat to explore Monomoy Island. Artsy children, meanwhile, will never forget a trip to the Edward Gorey House in Yarmouth Port.
Weekend Getaways for Couples – Newport
Step into a gilded world of breathtaking mansions, rugged beaches, perfectly chilled rosé, and al fresco seafood shacks in Newport, Rhode Island, a picturesque New England town just a 3-hour drive from NYC. Once the summer playground of America's elite, Newport manages to feel both epic and intimate, making it the ideal spot for a romantic getaway.
Couples will love taking a top-down tour of Ocean Drive, a famed 10-mile stretch packed with romantic beaches, sprawling parks, historic landmarks, and ritzy yacht clubs. History buffs can pay a visit to Fort Adams, home of the Eisenhower House and the renowned Newport Folk Festival, while leisure lovers can soak up the stunning ocean views over a champagne-and-jazz brunch at the circa-1875 Castle Hill Inn, which is also the perfect place to stay on a romantic getaway.
No trip to Newport would be complete without a stroll around its iconic mansions, which include The Breakers, a breathtaking summer residence designed for Cornelius Vanderbilt, and Rosecliff, a Versailles-inspired mansion featured in the Great Gatsby. Visitors wanting their own taste of a Gatsby-esque life can book a tennis match at the International Tennis Hall of Fame or a sailing excursion around Narragansett Bay.
Weekend Getaways for Singles – Manchester
Sometime the most memorable vacations are the ones spent traveling solo, with the wind at your back and the road stretching out endlessly. If you're looking for a relaxing singles getaway, then plan a solo road trip to scenic Manchester, Vermont, home of gorgeous ski trails, quaint art galleries, and some of the best maple syrup in the country.
The 4-hour drive to Manchester is an experience in itself, as you'll discover a rolling backcountry landscape of old wooden bridges, verdant meadows, bucolic dairy farms, and clapboard inns; the perfect antidote to New York's hustle and bustle. And while Manchester's a beautiful spot to just chill out and decompress, it also offers plenty of activities for singles.
Winter visitors can hit the slopes at Stratton Mountain before kicking back with a craft beer at one of the breweries, hunting for brand-name bargains at the upscale outlets, digging into some pistachio-encrusted lamb at rustic Chantecleer, and de-stressing in the spa at the Equinox, a venerable hotel that's perfectly suited for a weekend of pampering. Summer visitors will also find plenty to recommend, as they can hike the Green Mountains, partake in a bit of fly-fishing, and even pick up falconry.
Weekend Getaways for the Outdoors – Catskills
Manchester is far from the only spot catering to city dwellers looking to spend a weekend getaway outdoors, as the legendary Catskills resorts were more or less engineered for this purpose: just check out Dirty Dancing for a taste of its golden age. And while the family-friendly glamour of the "Borscht Belt" faded with the popularity of air travel, and entertainers like Buddy Hackett, Woody Allen, and Jerry Lewis have long since exited stage left, the charming Catskills are still a draw for on-the-go urbanites.
Just a few hours' drive from the city, the Catskills offer a relaxing respite for travelers wanting to take a midnight dip in a hidden swimming hole, catch some largemouth bass, spend a leisurely Sunday morning perusing local craft shops, and snapping some photos of the breathtaking autumn foliage. Iconic resorts like Grossinger's may have shuttered their doors, but the area's rich with boutique hotels, intimate B&Bs, traditional inns, and trendy glamping quarters, so you'll have no problem finding your ideal accommodations.
Stop by Saugerties to visit one of America's quaintest Main Streets, head to Kaaterskill Creek to explore the area via kayak, sign up for a snowboarding lesson at Windham Mountain, and mingle with the tie-dyed crowds at a Woodstock drum circle; the Catskills offer an unforgettable outdoor getaway.
Weekend Getaways for the Carless – Philadelphia
One of the most convenient aspects of living in the city is the easy access to public transportation, so being carless shouldn't stop you from planning an amazing weekend getaway from New York City. Philadelphia is only a 90-minute train ride from New York City, and for visitors looking to catch up on American history, modern art, or the evolution of the hoagie, it's a bucket-list destination that's perfect for a quick jaunt.
Club Quarters Hotel in bustling Center City is the perfect spot to stay, as it not only offers an on-site steakhouse and a cozy lounge with nightly wine hours, it's within walking distance of lively Rittenhouse Square, Chinatown, and historic City Hall.
A great way to see the city while carless is to book a historical walking tour taking in Old City and the Liberty Bell, or by taking a hop-on hop-off bus tour that allows you to see the landmarks at your own pace.
After working up an appetite with a whirlwind tour, dig into the dish that made Philly famous by sampling a cheesesteak at John's Roast Pork, a laid-back restaurant that gives Geno's a run for the money (but without the huge buzz).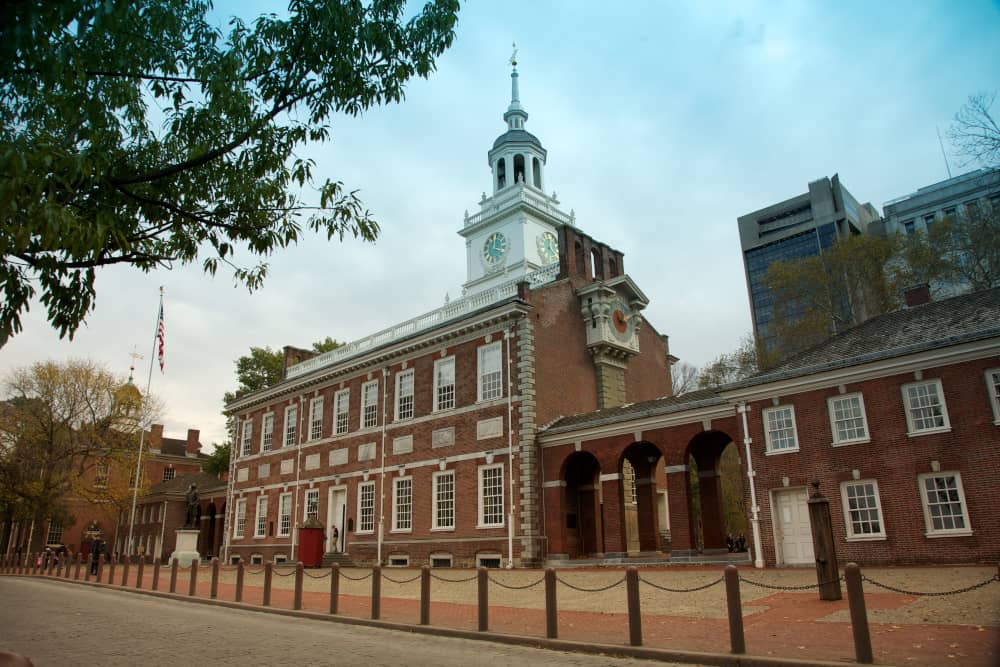 New York City may be the city that never sleeps, but everyone needs a little rest and recreation sometimes. Book your weekend getaway from New York City today!