By Kohleun Adamson, on September 25, 2019
Navigate Mardi Gras Like a Local
Mardi Gras in New Orleans is one of America's oldest, boldest, and most beloved annual festivals, and it's been going strong for hundreds of years. Beads, bands, parades, and pageantry are all familiar aspects of this quintessential New Orleans festival. It's no surprise that many intrepid travelers' bucket lists feature New Orleans Mardi Gras right at the top. The festival that began with disorganized revelry in the 18th century has evolved into the well-planned, world-renowned entertainment phenomenon known today, and it draws participants and spectators from New Orleans and around the globe.
Things You Need to Know
Mardi Gras: What, when, and where?
What is Mardi Gras, and what's the difference between Fat Tuesday and Mardi Gras? Mardi Gras is a holiday that takes place the day before the start of Lent, a 40-day period of fasting and restraint leading up to Easter that's observed by some Christians. Lent always begins on a Wednesday, making the Tuesday before Lent the last day of revelry and indulgence for adherents. This Tuesday celebration has gone by many names throughout the years and in different parts of the world, including Shrove Tuesday and—on account of all the feasting to be expected on that day—Fat Tuesday. "Mardi Gras" is the French translation of Fat Tuesday.
Fat Tuesday has been observed for centuries around the world, and some cities' celebrations have become famous. For instance, Brazil's Carnaval do Brasil and Venice's Carnevale di Venezia are both pre-Lenten festivals. Mardi Gras is New Orleans' version, and it has also become the stuff of legend. Because Ash Wednesday, the first day of Lent, traditionally marked the beginning of a restrained and somber period, Fat Tuesday celebrations grew into decadent affairs, with parades, costumes, feasting, drinking, music, and wild behavior.
The first Mardi Gras celebrations in New Orleans were held even before the official founding of the city in 1718. Throughout the 18th and 19th centuries, these small events grew into the well-organized and highly attended annual spectacle known today.
What week is Mardi Gras?
Because Mardi Gras is the Tuesday before Ash Wednesday, the exact date changes every year. In 2020, Mardi Gras falls on February 25. How long does Mardi Gras last in New Orleans? New Orleans' Mardi Gras celebrations begin long before Fat Tuesday, with some parades in 2020 commencing as early as January. In fact, the most popular time to take part in Mardi Gras festivities is the extended weekend that precedes the holiday.
What are krewes?
Mardi Gras parade participants are divided into different krewes, which are clubs or teams that operate on a membership basis. Each krewe typically has its own float or is identifiable by its own costuming or color scheme. Membership dues and membership requirements vary from krewe to krewe.
What's the Mardi Gras parade schedule?
The Mardi Gras parade schedule usually isn't fully confirmed until a few months prior to the festival. In general, parades begin many weeks before Mardi Gras, though these occur for single-day or weekend-long periods. Starting the Wednesday before Mardi Gras, there is a parade every day through Tuesday. Parade routes differ according to date and time, but they are publicized well in advance of Mardi Gras.
One more important note about Mardi Gras parades: They're free! Tickets can be purchased for people wishing to sit in the stands along the parade route, but anyone willing to jostle for a place in the crowd can stand and watch the parade at no cost.
Mardi Gras beads
One of the most famous Mardi Gras traditions is the custom of "throws," which are trinkets tossed from floats by parade participants into the crowd. While throws might be small toys, fake coins, or snacks, the most well-known are Mardi Gras beads. These cheap plastic bead necklaces, which are often in the traditional Mardi Gras colors of green, gold, and purple, are collected by Mardi Gras attendees and often worn during celebrations and displayed afterward.
Where should I eat during Mardi Gras?
Because Mardi Gras is a free regional festival rather than a ticketed event, there are no designated Mardi Gras eating places. However, Mardi Gras is a perfect opportunity to indulge in some of New Orleans' legendary dishes like jambalaya or po'boy sandwiches. Don't leave before grabbing chicory coffee and a beignet at Café du Monde—it's open 24/7.
Family Gras
Though Mardi Gras is a lot of fun, the celebrations came become a bit bawdy at times, particularly around the French Quarter's Bourbon Street, and parents might want to think twice before bringing kids to the party. Luckily, Family Gras, an annual celebration that takes place about a week before the main Mardi Gras, is kid-friendly and plenty of fun. Held 10 minutes outside of town, Family Gras features parades, musical performances, games, face painting, pageantry, and an art market. Like Mardi Gras, Family Gras is a free event.
Closest Airport and Transportation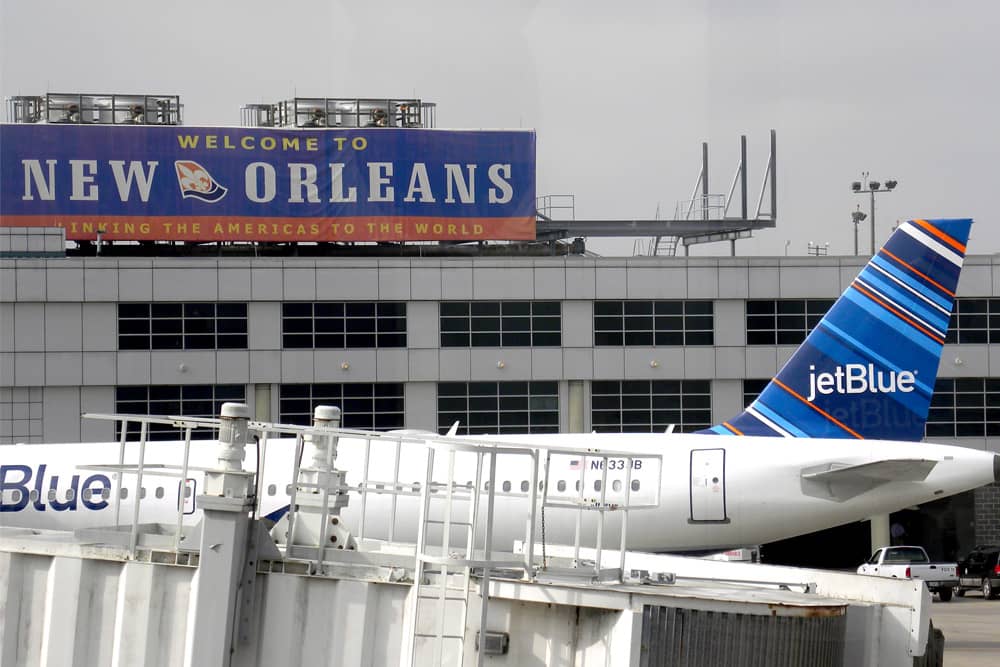 Louis Armstrong New Orleans International Airport is the airport closest to Mardi Gras celebrations, welcoming revelers taking flights to New Orleans from all over the world. This airport is about 16 miles away from the party hot spot of Bourbon Street, and the drive usually takes about 30-40 minutes. Once you're in New Orleans, there are many transportation options to get you from your flight to the festival and around the event when the time comes.
Public Transportation: The New Orleans Regional Transit Authority operates trams and buses that connect many parts of the city. The RTA GoMobile app allows you to plan your route and even pay your fare in advance.
Ridesharing: Take an Uber or Lyft for maximum convenience, but keep in mind that parade routes may mean road closures. Also, surge pricing may be in effect during peak festival hours.
Walking: The French Quarter and other areas of New Orleans that you'll want to spend time in during Mardi Gras are easily navigable by foot. If you don't mind getting a little exercise, go on foot and take the opportunity to admire New Orleans' spectacular historical architecture.
Biking: If you want to avoid looking for parking during the madness of Mardi Gras, rent a bicycle and pedal toward the parade routes.
Where to Stay During Mardi Gras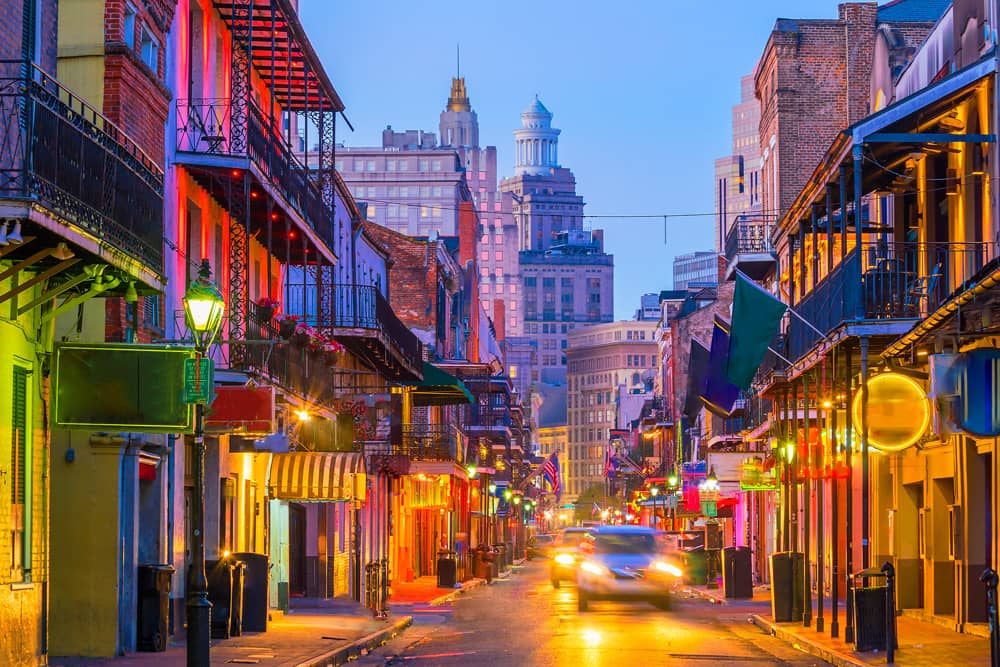 The long history, rich culture, and unique geography of the Big Easy have created picturesque neighborhoods, each with a diverse and distinctive feel, yet each singularly identifiable as New Orleans. Look for hotels in New Orleans that give you a taste of local flavor:
The French Quarter is the pride of New Orleans, and its wrought-iron balconies are instantly recognizable. Home to historic bars and restaurants and the nightly debauchery of Bourbon Street, the French Quarter is an eyeful—and an earful—at any time of day or night, a great place to stay if you want to keep the party going after the parade is over.
Stay in the Garden District if you can't get enough of exquisite Southern structures. Stately historic mansions bordered by lush yards and old-growth trees are abundant in the Garden District, a treat for history buffs and casual observers alike.
Uptown New Orleans is a fun, artsy area where you'll find unique shops, cute boutiques, restaurants serving classic regional cuisine, beautiful 19th-century architecture, and live music. It's a feast for the senses that's a little dialed-down from the exuberance of the French Quarter.
Other Things to Do in New Orleans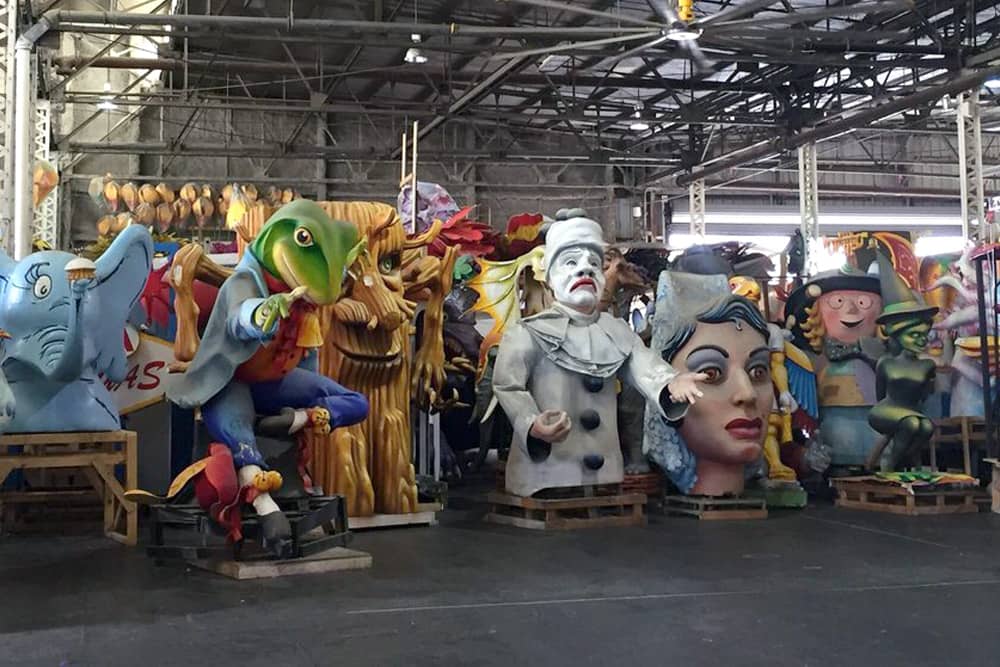 Mardi Gras is a colorful, jubilant, unforgettable event, so it's a testament to the mystery and magic of New Orleans that Mardi Gras is far from the only fascinating aspect of this dazzling city. For the curious traveler, there's a new adventure beckoning on every centuries-old street. While you're in town, make time for some of New Orleans' fabled cultural landmarks:
Mardi Gras World: After experiencing your first Mardi Gras in New Orleans, you might want to delve deeper into the history and culture of the event. Though there are several Mardi Gras Museums in New Orleans, the immersive nature of Mardi Gras World can't be beat. Year-round, you can watch floats being constructed, talk to artists, try on costumes, and get a bite of King Cake (the traditional cake of Mardi Gras).
Louis Cemetery No. 1: The historic cemeteries of New Orleans are famous for their above-ground mausoleums, and you can easily spend hours walking among their historic and architecturally diverse tombs. But deciding which of the city's many cemeteries to explore can be daunting. If you don't know where to start, book a guided tour through St. Louis Cemetery No. 1. Not only is it a great example of New Orleans graves in various states of upkeep, it's the final resting place of Marie Laveau, the 19th century "Voodoo Queen of New Orleans."
Preservation Hall: It's impossible to talk about New Orleans without talking about jazz, the distinctively American music form that has long-established ties to the Big Easy. Preservation Hall is a music venue dedicated to the preservation and celebration of jazz history and music.
New Orleans Mardi Gras is a spectacle and a celebration, a beloved local event and a world-renowned attraction. Join the tradition and join the fun with a trip to "Nawlins" for the incomparable merriment of Mardi Gras.