By Expedia Team, on June 15, 2021
10 LGBTQIA-friendly cities around the world
To help LGBTQIA+ travelers and allies find their next great vacation destination, we looked for cities around the world where being yourself is celebrated as a key tenant of the local culture and social scene. Each of the cities below stands out for its history of activism, protection laws, LGBTQIA-friendly establishments, districts, and business practices. And let's not forget their ability to just be darn good vacation spots. Here's our list of 10 vibrant LGBTQIA-friendly cities no traveler should miss.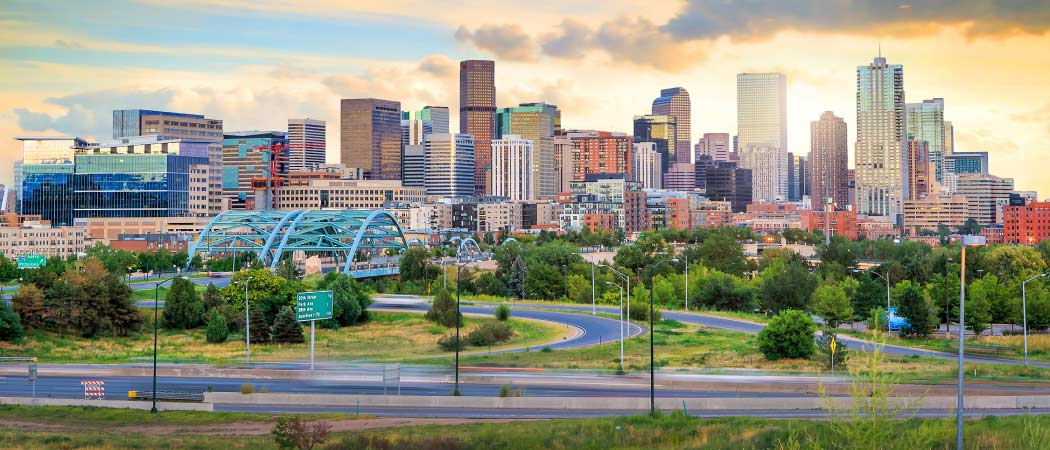 According to a 2019 Gallup poll, 4.6% of the Denver-Aurora-Lakewood population identify as part of the LGBTQIA+ community. Inclusive organizations in Denver are long-standing, like The Center, which started in 1976 and is still advocating for the community today. 
Fast fact: Denver's first gay bar, The Pit, opened in 1939. 
Where to stay: Hotel Teatro for city views and extremely comfortable beds.
Palm Springs is not the most populous city on our list, but that gives it double points in our book. In some big cities, gay culture sticks to specific neighborhoods and enclaves, but in this city, LGBTQIA+ is the culture.  
Fast fact: In 2017, Palm Springs made political history by becoming the first city in America to be represented by an entirely LGBTQIA+ city council.  
Where to stay: L'Horizon Resort & Spa for vintage charm and al fresco dining. 
As the center of LGBTQIA+ culture in the Middle East, 25% of residents in Tel Aviv identify as non-straight. As a result, Pride events here are massive gatherings including a parade, famous beach bash, and all-night afterparties that rival any in the world. 
Fast fact: The LGBTQ Center has been encouraging visibility and equal treatment, and it helped bring about the pink triangle in Meir Park, the first site in Israel to memorialize LGBTQIA+ victims of the Holocaust. 
Where to stay: The Norman Tel Aviv for its central location and rooftop infinity pool. 
Spain is one of the most welcoming countries in the world for the queer community and it was the third to legalize same-sex marriage back in 2005. That same year, Spain legalized adoption by same-sex couples, and today the country continues to push for equal rights for all. Madrid is where you'll find Chueca, one of the largest gay districts in Europe, and one of the most dynamic LGBTQIA+ communities in the entire world.  
Fast fact: In 2017, Madrid hosted one of the biggest Pride parades ever, with a reported 3.5 million people in attendance. 
Where to stay: The Principal Madrid Hotel for its swanky furnishings and rooftop terrace.
The population of Iceland is small but mighty, and laws here are progressive. Organizations such as Samtökin '78 fight for the rights of the LGBTQIA+ community in Iceland, and the fruits of their labor are visible in the cultural landscape. The organization's community center in Reykjavik hosts open houses and promotes education and visibility. Other social groups such as Ungliðahópur (youth group), KMK Women with Women, and Gay Religion Group are furthering conversation and community. 
Fast facts: No matter what time of year you visit, you'll likely have the chance to join in on one of the country's numerous vibrant LGBTQIA+ events. Don't miss Reykjavik Pride—the week-long August festival attracts 100,000+ visitors from all over the world (nearly a third of the population of Iceland).   
Where to stay: Hotel Borg for Art Deco décor and excellent breakfast. 
Los Angeles established itself as an LGBTQIA+ haven decades ago and has since been called home by many queer icons throughout its history. The county is also home to the incorporated city of West Hollywood, one of the most gay-friendly cities in the world.
Fast facts: LGBTQIA+ history runs deep in Los Angeles, setting itself up as a groundbreaking city built on acceptance. L.A. is home to one of the earliest protests for gay rights in America, the 1967 demonstrations and pickets in response to police raids on the Black Cat Tavern.
Where to stay: The Beverly Hills Hotel for iconic bungalows and poolside dining.
What happens in Amsterdam stays in Amsterdam—unless it's the revolutionary equality laws that have made an impact on the global stage. Home to the COC Nederland, one of the first LGBTQIA+ advocacy groups in the world, Amsterdam has a rich history of inclusivity. There is a special police project aimed at protecting queer people from harassment and discrimination, multiple sports clubs converge under the umbrella Pride & Sports Amsterdam organization, and IHLIA LGBT Heritage is Europe's largest collection of LGBTQ+ literature and heritage items. 
Fast fact: In 2001, the Netherlands became the first country to make same-sex marriage legal, and then-Mayor of Amsterdam, Job Cohen, officiated the weddings of the first four couples that year.  
Where to stay: Pulitzer Amsterdam for the canal views and Art Deco-style bar.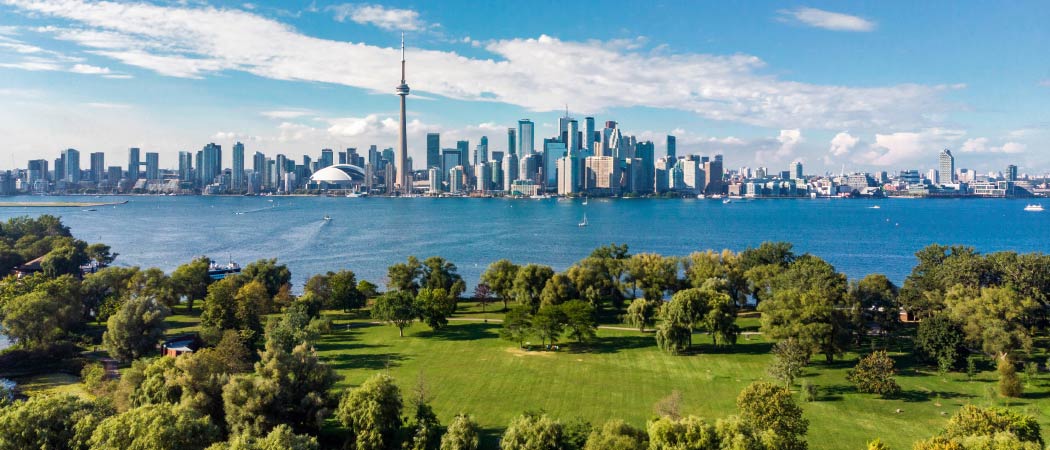 Toronto has a booming gay district, as well as pockets of queer culture throughout, and has events for these communities on the regular. The Toronto Queer Arts and Culture Festival and Inside Out LGBT Film Festival are among the brightest. 
Fast facts: 1971 brought the first Pride-like gathering to the city, as 300 people came together for a picnic and event organized by the Community Homophile Association of Toronto and Toronto Gay Action.  
Where to stay: The Drake Hotel for unique artwork and a live performance space. 
Portland has always been a place that draws people in, and queer culture thrives here. The city boasts one of the highest percentages of LGBTQIA+ residents for metro areas, second only to San Francisco. There is no designated central gay neighborhood in Portland, as LGBTQIA+ issues fold into the fabric of everyday life. 
Fast fact: The Portland Gay Liberation Front was formed in 1970 and continues to work tirelessly to advance gay rights. Today, the city has more than 10 organizations that are resources for LGBTQIA+ people.
Where to stay: The Heathman Hotel for local wines and the lobby library of your dreams.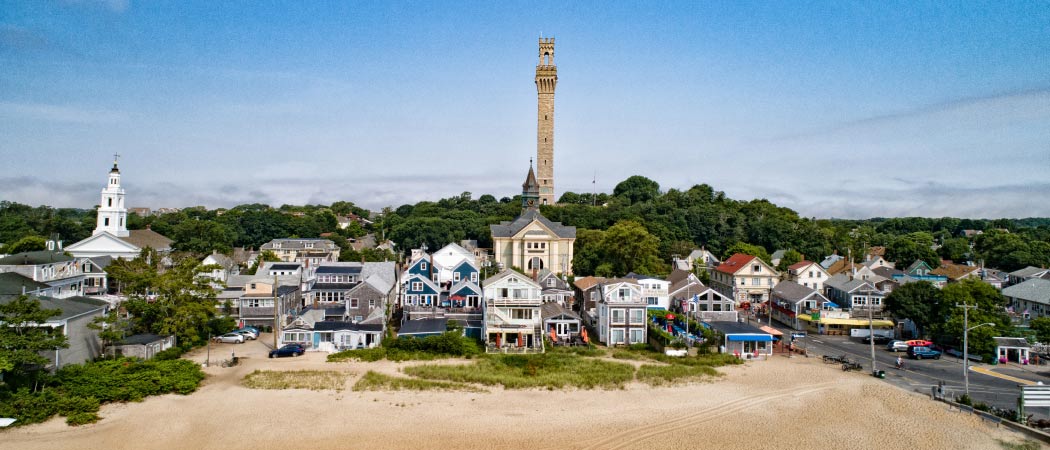 This might be America's foremost LGBTQIA-friendly city. The gay population has been substantial for decades. By 2010, the US Census showed it to have the highest rate of same-sex couples in the nation (163 per 1,000 households). And today, the numbers continue to grow, as the seaside town attracts travelers and residents who appreciate its dedication to equality and acceptance for all. 
Fast facts: The Fantasia Fair is the longest–running transgender festival in the world, transforming the town each October with its environment of friendship, knowledge, and gender expression awareness.  
Where to stay: Salt House Inn for classic New England design and perfect service. 
Expedia compensates authors for their writings appearing on this site; such compensation may include travel and other costs. Note: All travel is subject to frequently changing governmental restrictions—please check government advisories before scheduling trips.