By Lily Rogers, on May 16, 2017
10 most beautiful places in Louisiana
Burnt orange sunsets saturate the horizon. Graceful egrets stand post in swamps. Soft Spanish moss drips from cypress and oak. Louisiana is a treasure trove of lovely scenery, and we've picked the best places to experience its splendor.
Whether manmade, nature-created, or a combination of both, sights and attractions have a unique visual appeal that is purely Louisiana. Overcoming no small challenges, between natural disasters and a complex cultural history, the people and land have an unshakable stake in the idea that life is beautiful. From historical buildings to lush gardens, we chose stand-out spots that feature entrancing natural surroundings, extraordinary vantage points, and deep aesthetic roots that thrive whatever the odds. Here are the top 10 places to visit in Louisiana for a big slice of beauty.
Honey Island Swamp, Slidell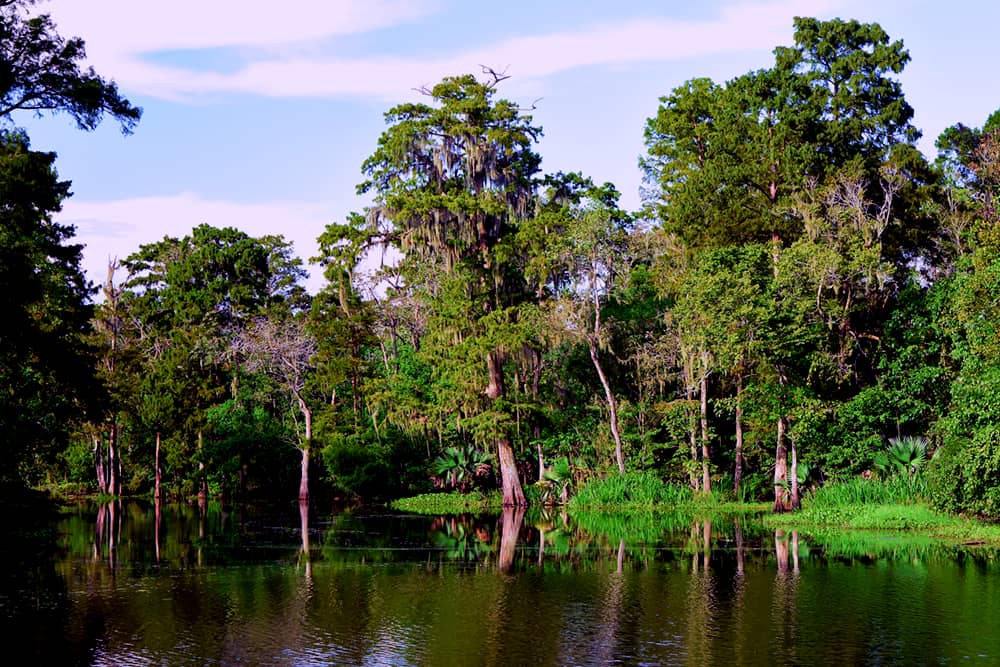 Touring this spellbinding river swamp is the perfect opportunity to get deep into nature and witness wildlife at its most unguarded. Practically unaltered, Honey Island Swamp is a wildlife sanctuary where you will see knobby cypress trees draped with Spanish moss, otherworldly alligators sunning among wetland reeds, and tall, exotic birds sweeping the area for fish. Dr. Wagner's Honey Island Swamp Tours use local, licensed guides to deliver you to the core of activity, where plenty of visual appeal awaits the finest photographic eye.
French Quarter Moonwalk, New Orleans
Every bit as romantic as it sounds, the Moonwalk is the place to stroll at dusk. With twinkling New Orleans as the backdrop, the lights of the Crescent City Connection bridge reflected on Mississippi River waters, and street musicians setting a pleasant soundtrack, the dreamy atmosphere will leave you feeling la belle amour. Catch the Steamboat Natchez for more spectacular views from the decks, and if the sights somehow aren't satisfying enough, stay for food and drinks with a dessert of live jazz during the dinner cruise.
Oak Alley Plantation, Vacherie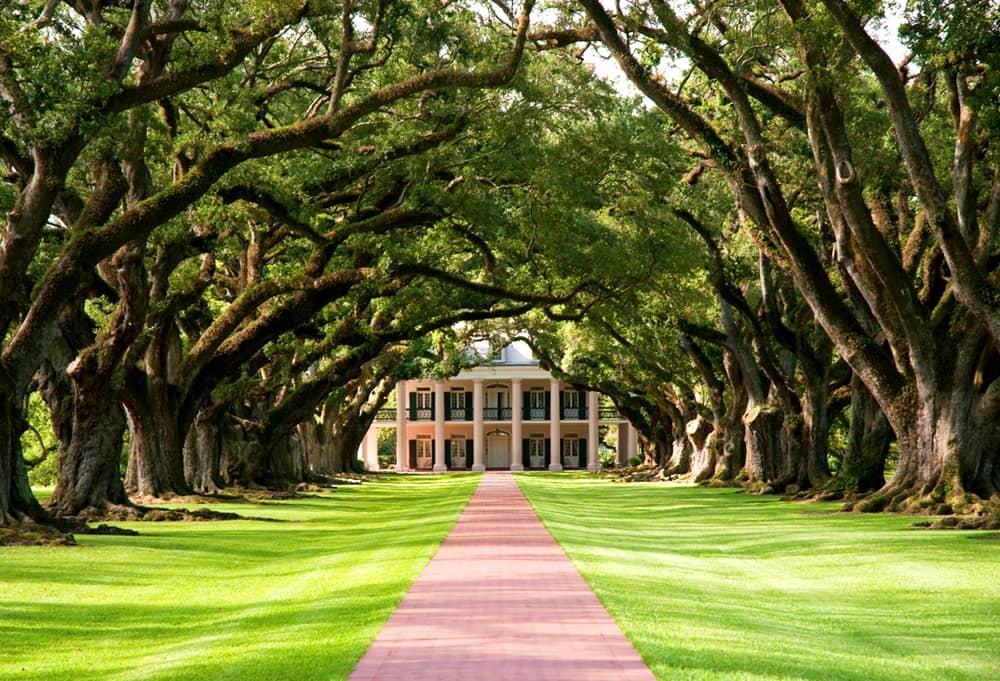 A view to take your breath away, the wooded walk to the entrance of Oak Alley Plantation is one of the most gorgeous in the state. The haunting stillness of oak trees form a shaded tunnel toward the majestic, glowing Greek Revival house, which you can tour to learn about the history of the property. Carry the lessons of this sugarcane plantation's past into a sweeter, more mindful future as you ponder the pecan grove, dedicated to Antoine, the innovative, enslaved gardener who was a master in grafting the nut tree. Follow with a beautiful meal, 20 miles northwest at Grapevine Café and Gallery. Not only is the Cajun, Creole, and African food divine, the restored 1920s building doubles as an art gallery.
Rip Van Winkle Gardens, New Iberia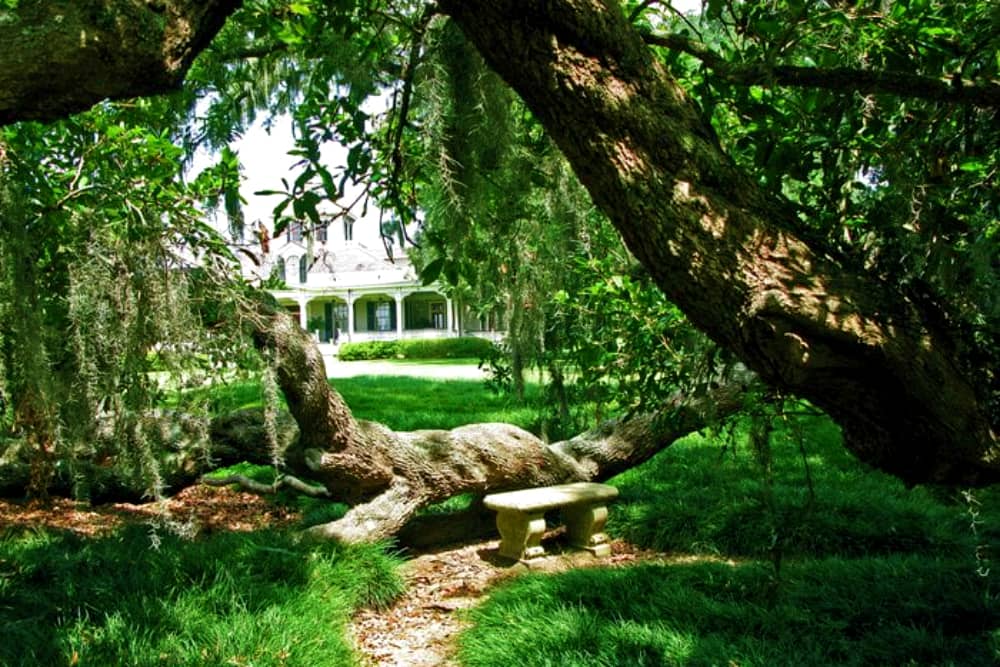 You won't sleep through a visit to these gardens, where there is something to tempt the eye at every turn. In the center sits the Joseph Jefferson Mansion, a Victorian-era structure with ornate railing adorning the porch and eaves, recalling the decorated steamboats of the region's past. Peacocks roam the lawns, their iridescent plumes mirroring the shining waters of Lake Peigneur. Live oaks and ponds play house to regional birds like egrets and pelicans, and the trails are lined with green grass and bright floral pops. For a meal to match your enchanting experience, stay to lunch on tasty crawfish étouffée at Café Jefferson.
National Historic Landmark District, Natchitoches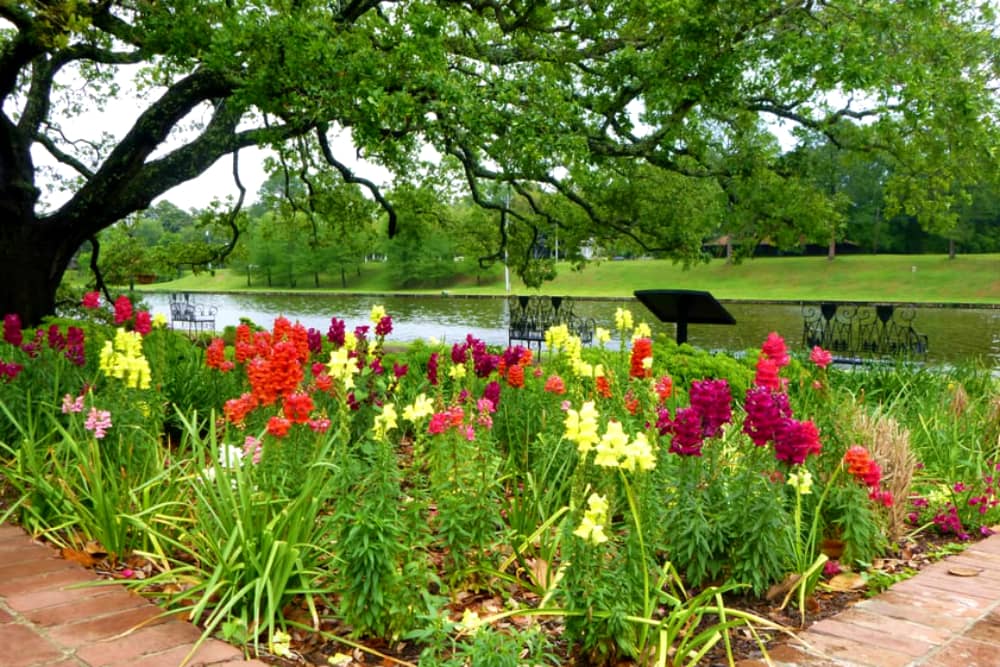 Lovers of antiquity are drawn to Natchitoches, the oldest European settlement to remain in Louisiana. The historic district, which comprises 33 blocks of stunning Queen Anne, Italianate, Spanish Revival, art deco, Victorian, and even French Creole architecture, is a font of quaint shops, art galleries, and delicious restaurants. The Convention and Visitors Bureau will lead you to a walking tour, where you can enjoy every piece of this delightful district at the pace it well deserves. Then, take to the shores of the pristine lake at Cane River Creole National Historical Park to discover how the beauty of the town is wholly enhanced by its natural setting.
Nottoway Plantation Resort, White Castle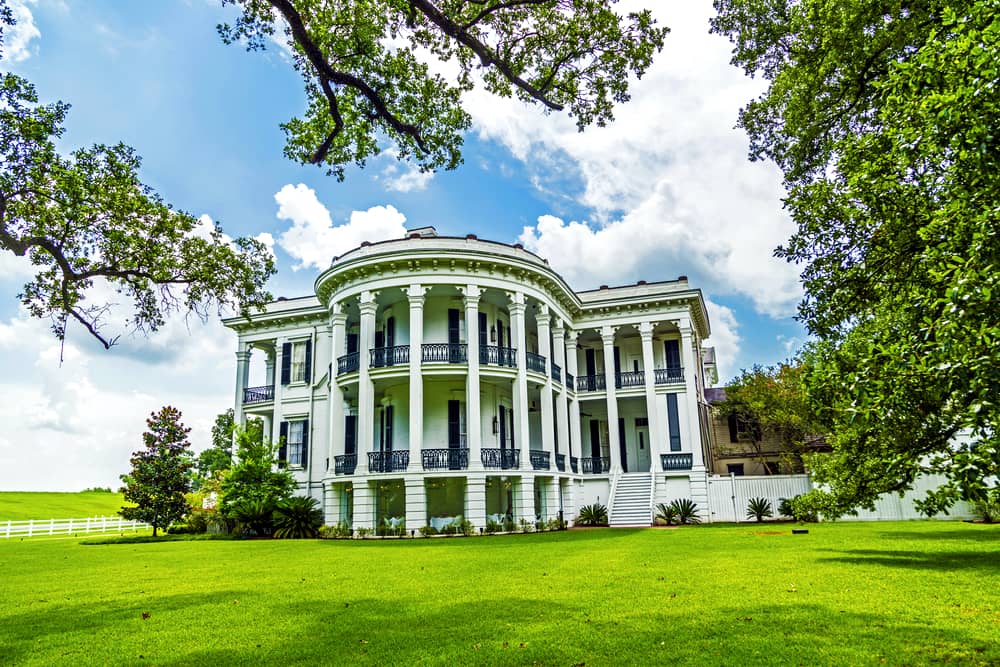 This property is a glittering example of restored architecture and stands as the South's largest antebellum mansion. Visit for the day or plan to stay in one of the regally decadent rooms; you'll be treated to visions of hand-carved marble, sky-high ceilings, stately columns supporting lacy iron latticework, and the meticulously kept grounds on full display from the rotunda balcony. Once you catch sight of this palatial estate, you'll understand why it is an essential Louisiana vacation destination.
The Jungle Gardens, Avery Island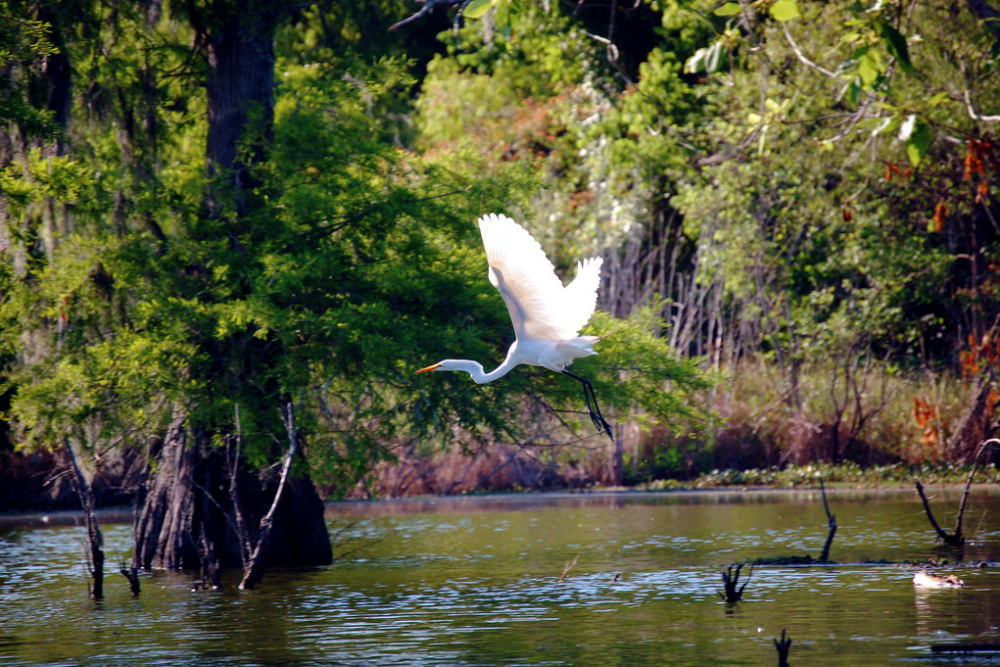 There is perhaps no place where the inherent loveliness of Louisiana is more concentrated than Avery Island. It is truly one of the most beautiful places to visit. The Jungle Gardens burst in blooms of bamboo, azaleas, camellias, and myriad semitropical flora. Mossy oaks dot the Eden-like property, where deer, alligators, and a wide variety of colorful birds make their home. Experience some Zen at the bright Buddha shrine, where a 900-year-old statue overlooks an opulent garden from a serene temple perch.
Wild Azalea Trail, Kisatchie National Forest, Alexandria

Forest hiking might not be the first activity that springs to mind when you imagine Louisiana landscapes, but the impressive Wild Azalea Trail—the longest in the state—will tell you a different story. The kaleidoscopic scenery includes tree-lined tracks over rolling hills, with green-tinted longleaf pine, bright purple beautyberry, and, naturally, pale pink and white wild azaleas greeting you along the way. Stay in nearby Alexandria, a city beautifully situated on the Red River, for an utterly relaxing end to this colorfully epic trek.
Grand Isle State Park, Grand Isle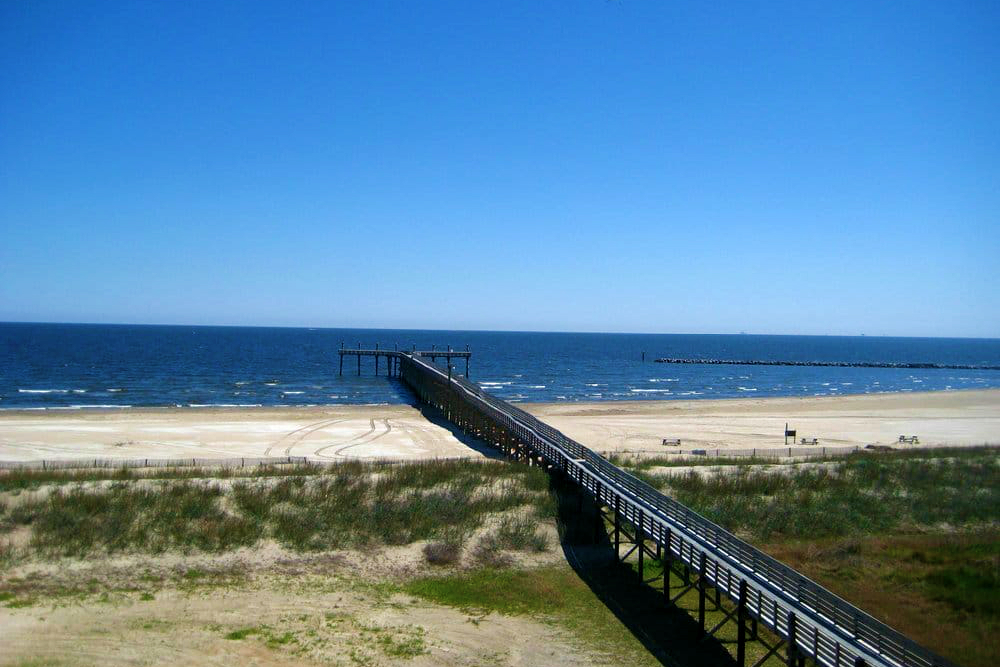 Long stretches of unpopulated beach lend a sense of peace to this park, upgraded by post-hurricane renovations that have left it prettier than ever. Sitting at the edge of a barrier island along the Gulf of Mexico, Grand Isle State Park is ideal for ambling on thoughtful walks, birdwatching, crabbing, and taking life's chaos down a few notches. Dolphins are often spotted from the long, wooden pier, the symmetry and simplicity of which make a divine picture. Dine at Hurricane Hole Marina on the other end of the island, where the outdoor patio has pleasing coastal views.
R.W. Norton Art Gallery and Gardens, Shreveport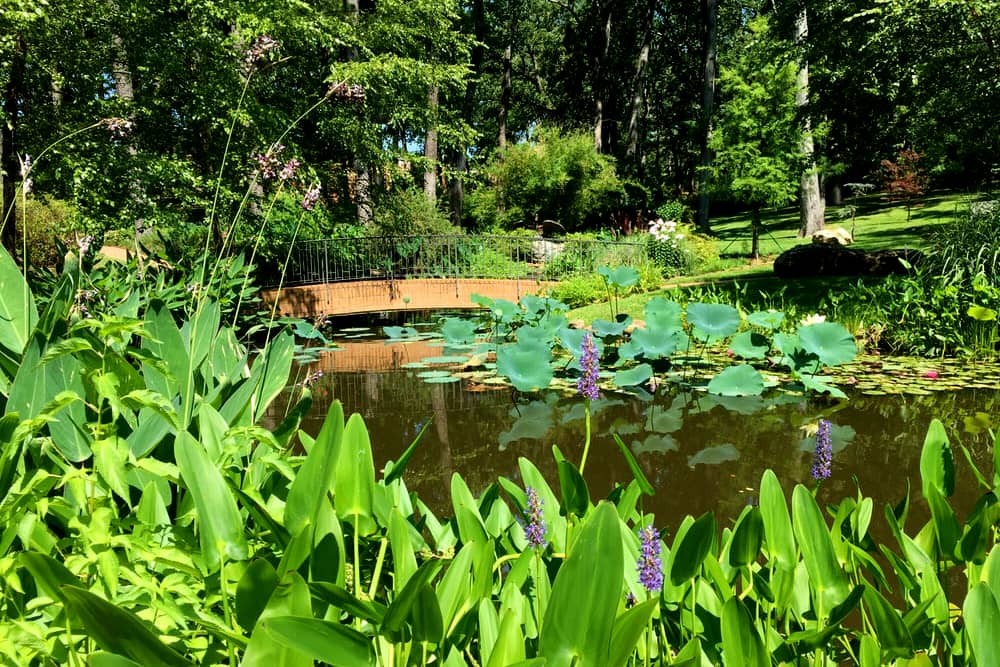 The grounds and gardens surrounding R.W. Norton Art Gallery feature stone paths, streams trickling over tiered waterfalls, a diverse array of trees, and swaths of colorful flowers—from irises to azaleas. For magnificence of the manmade variety, head into the gallery and spend time perusing the collections, which include paintings, sculptures, antique books, and glass. Don't miss the opportunity to explore more gems of Shreveport, such as the river, lakes, and parks that make this city one of the best places to visit in Louisiana.
Which of Louisiana's beautiful locales get your vote?