By Expedia Team, on October 22, 2019
Cancun travel tips you need to know
It goes without saying that Cancun is one of the most beloved beach destinations in the world. More than a spring break hot spot, Cancun is home to some amazing art, cuisine, and Caribbean waves. Whether this is your first visit or your thirty-first, we have all the Cancun travel tips you need to have an unforgettable trip.
When is the best time to go to Cancun?
The best time to visit Cancun is December through May. January sees some rainfall, but it's not stormy. As you plan for your trip to Cancun, keep in mind:
Weather is warm year-round, and winter and spring are sun-kissed with temperatures in the 70s and low 80s F.
Hotel rates and airfare are higher during the dry season, but Cancun is generally more affordable than other international destinations.
March tends to see some great spring break parties, but Cancun is still a kid-friendly city. Avoid that month if you want a quieter experience.
Do you need a passport to go to Cancun?
Yes, most travelers need a valid passport to go to Cancun. This includes U.S., Canadian, and other international travelers. Americans can opt for a passport card, which is less expensive than a passport book and is valid for entry to Mexico, Canada, and some Caribbean countries.
How do I get to and around Cancun?
Flights to Cancun touch down at Cancun International Airport, located about 15 miles from the Hotel Zone.
Once you've arrived, you'll want to get around affordably and easily. These Cancun vacation tips will help you get from point A to point B:
Many hotels offer shuttle service to and from the airport, as well as transportation to Cancun's top neighborhoods and attractions.
Cancun has reliable public transportation, especially in the Hotel Zone. A one-way bus fare costs approximately $10.50 MXN, which converts to about $0.55 USD, depending on the current exchange rate. Skip the taxi fare and save money!
Renting a car can be an affordable and convenient transportation option if you're traveling as a group or family. Cancun International Airport has several rental car agencies onsite and nearby.
What should I pack for a trip to Cancun?
Cancun is generally a sunny, warm place with a relaxed, welcoming culture. That means you have a lot of freedom to dress comfortably and casually. This also means you need to be extra careful about potential heat exhaustion and UV rays.
Check out this helpful Cancun packing list:
Identification, including your passport and driver's license (if you plan to rent a car)
Lightweight, breathable clothing
A light jacket if you are visiting during the winter (evenings cool off to the 60s)
Bathing suits, flip-flops, and your favorite beach read
Sun protection, such as sunscreen, a large hat, and a coverup
Walking shoes for getting around and exploring nearby historical sites
A nicer outfit for dining out or going dancing
You don't need to pack:
Your own snorkeling gear – check with your hotel first, because many resorts offer free or discounted equipment
Bottled water – your hotel will supply some, and restaurants will have bottled water available to order
Beach towels – waterfront hotels usually supply and refresh beach and pool towels for guests
Should I exchange money before I travel to Cancun?
Speaking of cash, yes, you'll want to exchange your currency for Mexican pesos before traveling to Cancun. You'll get a better rate from your local bank or credit union than you'll find at the airport once you've arrived in Mexico. If your bank does not exchange international cash, you can compare fees with independent currency exchange companies to get the most out of your money. Although many restaurants and shops in Cancun accept USD, you'll get a better price if you don't have to deal with the fluctuating exchange rate.
Should I tip in pesos or U.S. dollars in Cancun?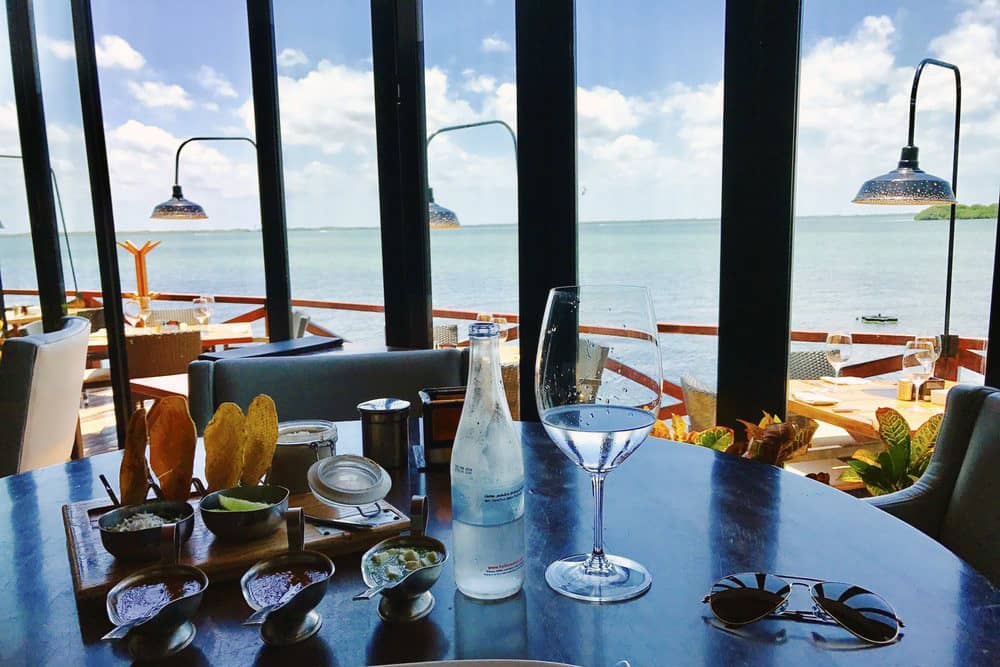 It's always best to tip servers, bartenders, and spa and hotel staff in pesos (MXN). Cancun's economy thrives when people travel and tip generously, and tipping is likely to get you upgrades and special treatment. Depending on your total bill, use this tipping guide to show workers that you value their service:
Restaurant servers and food vendors: 15% to 20% of the bill
Bartenders: 15 to 20 pesos per drink (at least 15% of the bill)
Taxi and shuttle drivers: 10 to 15 pesos (especially if they help with your bags)
Spa or salon service: 15% to 20% of the bill
Housecleaning: 25 to 50 pesos per day that they clean
Other services that accept gratuities include concierge, grocery store baggers, tour guides, and valet parking attendants.
Do they speak English in Cancun?
Yes, many locals who live and work in Cancun speak at least some English. At your hotel and restaurants or cultural attractions, you're likely to meet professionals who speak primarily in English, but keep in mind that trying to communicate with them in Spanish will earn you lots of goodwill. Try to greet people in Spanish whenever you can. Here are some simple phrases to help you out:
"Hola." – "Hello."
"¿Cómo estás?" – "How are you?" (informal)
"Estoy bien. ¿Y tú?" – "I'm well. And you?" (informal)
"Hasta leugo." – "See you later."
"Perdón." – "Excuse me."
"Por favor." – "Please."
"Gracias." – "Thank you."
"De nada." – "You're welcome."
"¿Donde está…?" – "Where is…?"
"¿Cuanto cuesta?" – "How much does this cost?"
Where are the best places to stay in Cancun?
Cancun may be a relatively small city, but it features a vibrant and exciting mix of neighborhoods with lots of personality and beautiful landscapes. Check out these areas for great vibes and top hotels in Cancun:
Punta Cancun: For panoramic views of the Caribbean Sea and lots of access to beach parties, watersports, and shopping, this neighborhood on the north end of Hotel Zone (aka Zona Hotelera) has it all and doesn't slow down.
Punta Nizuc: At the southernmost point of the Hotel Zone, Punta Nizuc is much quieter than other beachfront neighborhoods, and it's considered one of the best places in Cancun for diving. This is a great choice if you want to visit tropical fish, manatees and turtle; explore the submerged sculptures at the Underwater Museum of Art; and float atop Nichupte Lagoon.
Downtown: Away from the beach towels and snorkel excursions of the Hotel Zone, downtown Cancun is both historical and urban. Join locals for yoga or trail running at Kabah Park and wander the open-air stalls at Mercado 28.
Which foods is Cancun known for?
Cancun is located on the coast of the Mexican state of Quintana Roo. Thanks to some international influences and access to fresh seafood and local produce, the best places to eat in Cancun serve up unique dishes with bold flavors. Order these local favorites and more:
Creamy and fruity, machacados are a refreshing drink made with shaved ice, crushed fruit, and sweetened condensed milk.
Kibis are the perfect handheld beach eat—inspired by a popular Middle Eastern dish with a similar name—like a savory stuffed meatball with fresh herbs.
Torta de Cochinita Pibil is a hot sandwich stuffed with slowly roasted pork. It's a prime example of Yucatan seasonings.
Don't miss these things to do in Cancun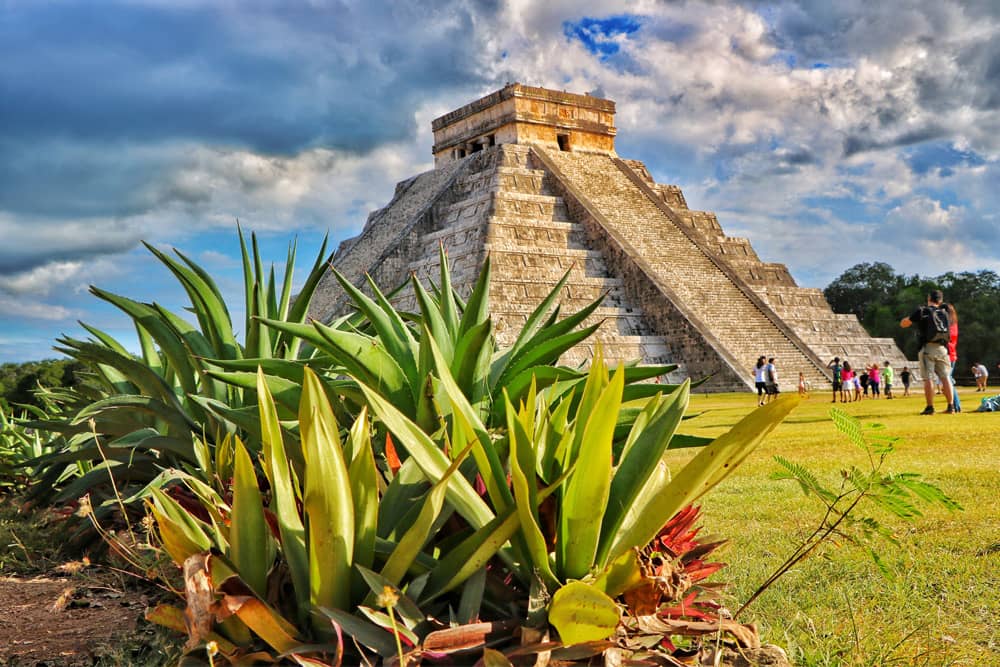 When you can pull yourself away from the gorgeous beaches and colorful market, consider these fun things to do in Cancun and the surrounding area:
Take a day trip to Chichen Itza, a pre-Columbian city with Mayan structures dating back to the 7th century.
Tour Isla Mujeres, and make sure you venture out to Punta Sur, an ecological park on the southern tip of the island—the views can't be matched.
Explore El Rey Archeological Zone, a Mayan civilization in the center of Hotel Zone.
Dive at Cancun Underwater Museum of Art (MUSA), where contemporary artists have installed sculptures on the ocean floor.
Feel that Caribbean breeze already? Now you know how to experience Cancun at its best with tips for traveling to Mexico and local insights that will save you time and money. ¡Buen viaje!