Overview of Elounda Mare
Choose dates to view prices
Superior Two Bedroom Bungalow Heated Private Pool

Photos of Superior Two Bedroom Bungalow Heated Private Pool

Room amenities

861 sq ft

Sea view

Sleeps 5

1 Twin Bed OR 1 Double Bed

More details

Room information

Bed details

Sleeps

Max people: 5Max adults: 5Max children: 4

Room details

1 Twin Bed or 1 Double Bed

861-sq-foot individually furnished room, furnished balcony/patio with sea views

Layout - Bedroom

Relax - Indoor private spa tub

Internet - Free WiFi and wired Internet access

Entertainment - 38-inch flat-screen TV, satellite channels, and DVD player

Food & Drink - Espresso maker, minibar, 24-hour room service, and free bottled water

Sleep - Premium bedding, turndown service, and bed sheets

Bathroom - Private bathroom, jetted bathtub

Practical - Safe, laptop workspace, and phone; cribs/infant beds available on request

Comfort - Air conditioning and daily housekeeping

Non-Smoking

One Bedroom Royalty Villa Heated Private Pool

Photos of One Bedroom Royalty Villa Heated Private Pool

Room amenities

753 sq ft

Sea view

Sleeps 3

1 Twin Bed OR 1 Double Bed

More details

Room information

Bed details

Sleeps

Max people: 3Max adults: 3Max children: 2

Room details

1 Twin Bed or 1 Double Bed

753-sq-foot individually furnished room, furnished balcony/patio with sea views

Layout - Bedroom

Relax - Private pool and indoor private spa tub

Internet - Free WiFi and wired Internet access

Entertainment - 38-inch flat-screen TV, satellite channels, and DVD player

Food & Drink - Espresso maker, minibar, 24-hour room service, and free bottled water

Sleep - Premium bedding, turndown service, and bed sheets

Bathroom - Private bathroom, jetted bathtub

Practical - Yard, safe, and laptop workspace; cribs/infant beds available on request

Comfort - Air conditioning and daily housekeeping

Non-Smoking

Room is accessed via exterior corridors

One Bedroom Suite Sea View

Photos of One Bedroom Suite Sea View

Room amenities

452 sq ft

Sea view

Sleeps 3

1 Twin Bed OR 1 Double Bed

More details

Room information

Bed details

Sleeps

Max people: 3Max adults: 3Max children: 2

Room details

1 Twin Bed or 1 Double Bed

452-sq-foot individually furnished room, furnished balcony/patio with sea views

Layout - Bedroom

Relax - Indoor private spa tub

Internet - Free WiFi and wired Internet access

Entertainment - 38-inch flat-screen TV, satellite channels, and DVD player

Food & Drink - Espresso maker, minibar, 24-hour room service, and free bottled water

Sleep - Premium bedding, turndown service, and bed sheets

Bathroom - Private bathroom, jetted bathtub

Practical - Safe, laptop workspace, and phone; cribs/infant beds available on request

Comfort - Air conditioning and daily housekeeping

Non-Smoking

Two Bedroom Superior Bungalow Heated Private Pool

Photos of Two Bedroom Superior Bungalow Heated Private Pool

Room amenities

915 sq ft

Sea view

Sleeps 5

1 Twin Bed OR 1 Double Bed

More details

Room information

Bed details

Sleeps

Max people: 5Max adults: 5Max children: 4

Room details

1 Twin Bed or 1 Double Bed

915-sq-foot individually furnished room, furnished balcony/patio with sea views

Layout - Bedroom

Relax - Private pool and indoor private spa tub

Internet - Free WiFi and wired Internet access

Entertainment - 38-inch flat-screen TV, satellite channels, and DVD player

Food & Drink - Espresso maker, minibar, 24-hour room service, and free bottled water

Sleep - Premium bedding, turndown service, and bed sheets

Bathroom - Private bathroom, jetted bathtub

Practical - Yard, safe, and laptop workspace; cribs/infant beds available on request

Comfort - Air conditioning and daily housekeeping

Non-Smoking

Room is accessed via exterior corridors

One Bedroom Superior Suite Sea View

Photos of One Bedroom Superior Suite Sea View

Room amenities

538 sq ft

Sea view

Sleeps 3

1 Twin Bed OR 1 Double Bed

More details

Room information

Bed details

Sleeps

Max people: 3Max adults: 3Max children: 2

Room details

1 Twin Bed or 1 Double Bed

538-sq-foot individually furnished room, furnished balcony/patio with sea views

Layout - Bedroom

Relax - Indoor private spa tub

Internet - Free WiFi and wired Internet access

Entertainment - 38-inch flat-screen TV, satellite channels, and DVD player

Food & Drink - Espresso maker, minibar, 24-hour room service, and free bottled water

Sleep - Premium bedding, turndown service, and bed sheets

Bathroom - Private bathroom, jetted bathtub

Practical - Safe, laptop workspace, and phone; cribs/infant beds available on request

Comfort - Air conditioning and daily housekeeping

Non-Smoking

Three Bedroom Superior Bungalow Heated Private Pool

Room amenities

1184 sq ft

Sea view

Sleeps 7

1 Twin Bed OR 1 Double Bed

More details

Room information

Bed details

Sleeps

Max people: 7Max adults: 7Max children: 6

Room details

1 Twin Bed or 1 Double Bed

1184-sq-foot individually furnished room, furnished balcony/patio with sea views

Layout - Bedroom

Relax - Private pool and indoor private spa tub

Internet - Free WiFi and wired Internet access

Entertainment - 38-inch flat-screen TV, satellite channels, and DVD player

Food & Drink - Espresso maker, minibar, 24-hour room service, and free bottled water

Sleep - Premium bedding, turndown service, and bed sheets

Bathroom - Private bathroom, jetted bathtub

Practical - Yard, safe, and laptop workspace; cribs/infant beds available on request

Comfort - Air conditioning and daily housekeeping

Non-Smoking

Room is accessed via exterior corridors

Twin Room Sea View

Photos of Twin Room Sea View

Room amenities

323 sq ft

Sea view

Sleeps 3

1 Twin Bed OR 1 Double Bed

More details

Room information

Bed details

Sleeps

Max people: 3Max adults: 2Max children: 1

Room details

1 Twin Bed or 1 Double Bed

323-sq-foot individually furnished room, furnished balcony/patio with sea views

Layout - Bedroom

Relax - Indoor private spa tub

Internet - Free WiFi and wired Internet access

Entertainment - 38-inch flat-screen TV, satellite channels, and DVD player

Food & Drink - Espresso maker, minibar, 24-hour room service, and free bottled water

Sleep - Premium bedding, turndown service, and bed sheets

Bathroom - Private bathroom, jetted bathtub

Practical - Safe, laptop workspace, and phone; cribs/infant beds available on request

Comfort - Air conditioning and daily housekeeping

Non-Smoking

Minoan Palace Villa Heated Private Pool

Photos of Minoan Palace Villa Heated Private Pool

Room amenities

3229 sq ft

Sea view

Sleeps 8

1 Twin Bed OR 1 Double Bed

More details

Room information

Bed details

Sleeps

Max people: 8Max adults: 8Max children: 7

Room details

1 Twin Bed or 1 Double Bed

3229-sq-foot individually furnished room, furnished balcony/patio with sea views

Layout - Bedroom

Relax - Private pool and indoor private spa tub

Internet - Free WiFi and wired Internet access

Entertainment - 38-inch flat-screen TV, satellite channels, and DVD player

Food & Drink - Espresso maker, minibar, 24-hour room service, and free bottled water

Sleep - Premium bedding, turndown service, and bed sheets

Bathroom - Private bathroom, jetted bathtub

Practical - Yard, safe, and laptop workspace; cribs/infant beds available on request

Comfort - Air conditioning and daily housekeeping

Non-Smoking

Room is accessed via exterior corridors

Superior Bungalow Heated Private Pool

Photos of Superior Bungalow Heated Private Pool

Room amenities

484 sq ft

Sea view

Sleeps 3

1 Twin Bed OR 1 Double Bed

More details

Room information

Bed details

Sleeps

Max people: 3Max adults: 3Max children: 2

Room details

1 Twin Bed or 1 Double Bed

484-sq-foot individually furnished room, furnished balcony/patio with sea views

Layout - Bedroom

Relax - Private pool and indoor private spa tub

Internet - Free WiFi and wired Internet access

Entertainment - 38-inch flat-screen TV, satellite channels, and DVD player

Food & Drink - Espresso maker, minibar, 24-hour room service, and free bottled water

Sleep - Premium bedding, turndown service, and bed sheets

Bathroom - Private bathroom, jetted bathtub

Practical - Yard, safe, and laptop workspace; cribs/infant beds available on request

Comfort - Air conditioning and daily housekeeping

Non-Smoking

Room is accessed via exterior corridors

Deluxe Bungalow Heated Private Pool

Photos of Deluxe Bungalow Heated Private Pool

Room amenities

409 sq ft

Sea view

Sleeps 3

1 Twin Bed OR 1 Double Bed

More details

Room information

Bed details

Sleeps

Max people: 3Max adults: 3Max children: 2

Room details

1 Twin Bed or 1 Double Bed

409-sq-foot individually furnished room, furnished balcony/patio with sea views

Layout - Bedroom

Relax - Private pool and indoor private spa tub

Internet - Free WiFi and wired Internet access

Entertainment - 38-inch flat-screen TV, satellite channels, and DVD player

Food & Drink - Espresso maker, minibar, 24-hour room service, and free bottled water

Sleep - Premium bedding, turndown service, and bed sheets

Bathroom - Private bathroom, jetted bathtub

Practical - Yard, safe, and laptop workspace; cribs/infant beds available on request

Comfort - Air conditioning and daily housekeeping

Non-Smoking

Room is accessed via exterior corridors

Princess Ariadni Villa Heated Private Pool

Photos of Princess Ariadni Villa Heated Private Pool

Room amenities

1184 sq ft

Sea view

Sleeps 5

1 Twin Bed OR 1 Double Bed

More details

Room information

Bed details

Sleeps

Max people: 5Max adults: 5Max children: 4

Room details

1 Twin Bed or 1 Double Bed

1184-sq-foot individually furnished room, furnished balcony/patio with sea views

Layout - Bedroom

Relax - Private pool and indoor private spa tub

Internet - Free WiFi and wired Internet access

Entertainment - 38-inch flat-screen TV, satellite channels, and DVD player

Food & Drink - Espresso maker, minibar, 24-hour room service, and free bottled water

Sleep - Premium bedding, turndown service, and bed sheets

Bathroom - Private bathroom, jetted bathtub

Practical - Yard, safe, and laptop workspace; cribs/infant beds available on request

Comfort - Air conditioning and daily housekeeping

Non-Smoking

Room is accessed via exterior corridors

Single Room Sea View

Photos of Single Room Sea View

Room amenities

323 sq ft

Sea view

Sleeps 1

1 Twin Bed OR 1 Double Bed

More details

Room information

Bed details

Sleeps

Max people: 1Max adults: 10

Room details

1 Twin Bed or 1 Double Bed

323-sq-foot individually furnished room, furnished balcony/patio with sea views

Layout - Bedroom

Relax - Indoor private spa tub

Internet - Free WiFi and wired Internet access

Entertainment - 38-inch flat-screen TV, satellite channels, and DVD player

Food & Drink - Espresso maker, minibar, 24-hour room service, and free bottled water

Sleep - Premium bedding, turndown service, and bed sheets

Bathroom - Private bathroom, jetted bathtub

Practical - Safe, laptop workspace, and phone; cribs/infant beds available on request

Comfort - Air conditioning and daily housekeeping

Non-Smoking

King Minos Villa Heated Private Pool

Photos of King Minos Villa Heated Private Pool

Room amenities

1604 sq ft

Sea view

Sleeps 5

1 Twin Bed OR 1 Double Bed

More details

Room information

Bed details

Sleeps

Max people: 5Max adults: 5Max children: 4

Room details

1 Twin Bed or 1 Double Bed

1604-sq-foot individually furnished room, furnished balcony/patio with sea views

Layout - Bedroom

Relax - Private pool and indoor private spa tub

Internet - Free WiFi and wired Internet access

Entertainment - 38-inch flat-screen TV, satellite channels, and DVD player

Food & Drink - Espresso maker, minibar, 24-hour room service, and free bottled water

Sleep - Premium bedding, turndown service, and bed sheets

Bathroom - Private bathroom, jetted bathtub

Practical - Yard, safe, and laptop workspace; cribs/infant beds available on request

Comfort - Air conditioning and daily housekeeping

Non-Smoking

Room is accessed via exterior corridors
Rating 5 - Excellent. 16 out of 22 reviews
Rating 4 - Good. 4 out of 22 reviews
Rating 3 - Okay. 1 out of 22 reviews
Rating 2 - Poor. 1 out of 22 reviews
Rating 1 - Terrible. 0 out of 22 reviews
4.6/5
Property conditions & facilities
Liked: Cleanliness, staff & service, amenities, property conditions & facilities
Stayed 8 nights in Jul 2019
Liked: Cleanliness, staff & service, amenities, property conditions & facilities
This is a lovely hotel. We were in a Bungalow which was comfortable and clean with good quality amenities. The private beach is fantastic and the pool is really big (and very deep). Be aware that the pools are salt water and really salty. Breakfast was good; we went out to Elounda and Plaka to eat in the evenings which are both great. Thoroughly recommended place to stay.
Stayed 5 nights in Jul 2019
Stayed 7 nights in Jun 2019
Liked: Cleanliness, staff & service, property conditions & facilities, room comfort
Truly outstanding service from everyone in the hotel. Very quiet and despite being July in Crete never felt crowded. Would highly recommend to anyone who wants a peaceful vacation especially during high season. Adding to the service and quiet the location and views were outstanding.
Stayed 3 nights in Jul 2019
Liked: Cleanliness, staff & service, property conditions & facilities, room comfort
Idyllic escape
The whole family had an amazing time at the outstanding Elounda Mare. If you're looking for a get away from it all, relaxing break in beautiful surroundings then you couldn't do better IMHO. Our superior bungalow was beautifully maintained, with a breathtaking view across the bay from out terrace. The kids couldn't get enough of the private pool which was a Godsend on the warmer days. The restaurants across the three hotels that make up the resort were uniformly excellent and I can't speak highly enough of the staff, who were absolutely first class to a man and woman, friendly, smiling and polite. The town of Elounda was nice enough, but to be honest everything you need for a relaxing break can be found within the the three hotels that comprise the resort. We will definitely return!
Stayed 7 nights in May 2019
Stay in the know with the Expedia app
Get real-time notifications, view your trip details, and access mobile-only deals.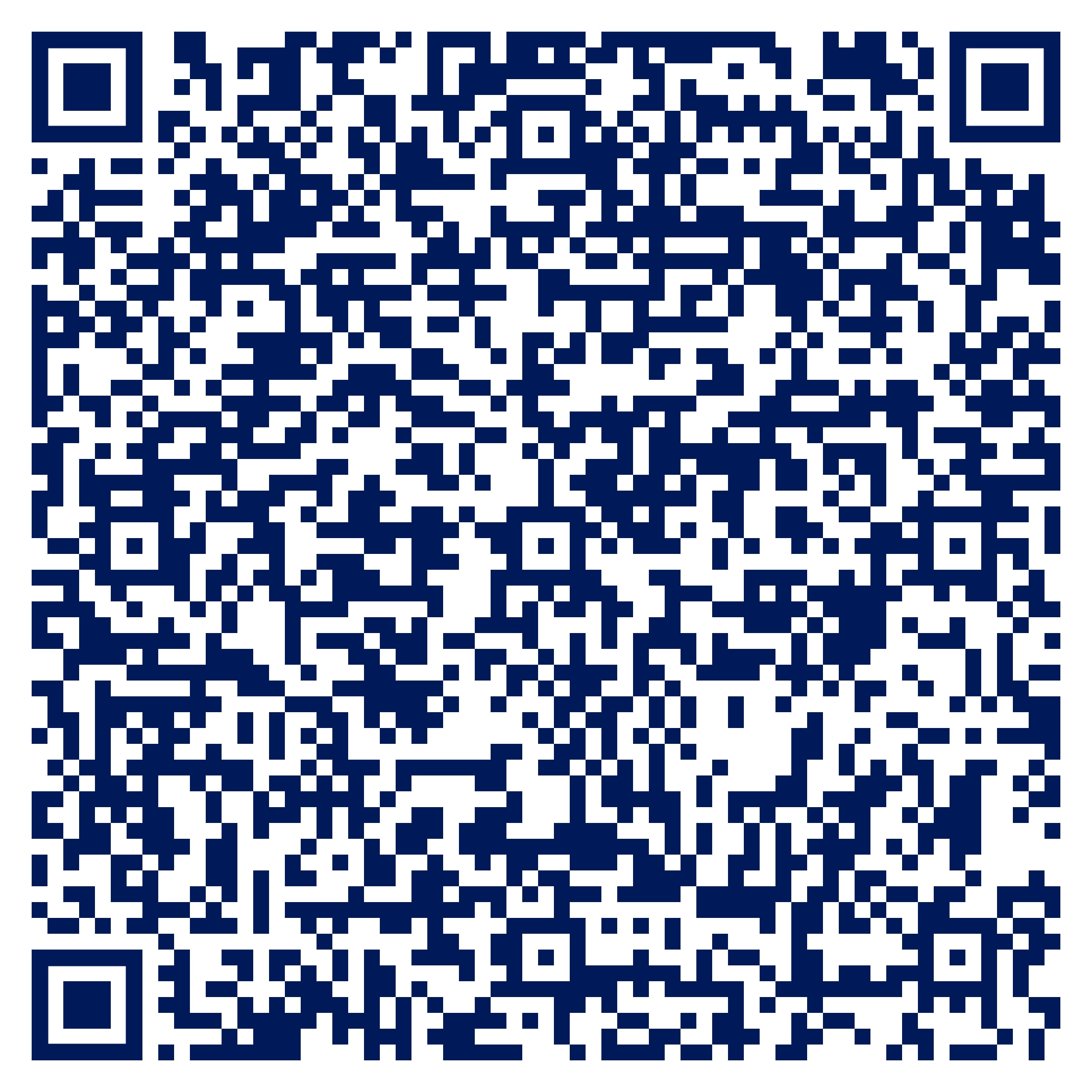 Scan the QR code