Overview of Candlewood Suites Erie
Choose dates to view prices
Suite, 1 Bedroom, Non Smoking

Photos of Suite, 1 Bedroom, Non Smoking

Room information

Bed details

Sleeps

Max people: 3Max adults: 3Max children: 2

Room details

1 King Bed

Individually furnished room

Layout - Bedroom and sitting area

Internet - Free WiFi

Entertainment - 42-inch flat-screen TV, premium channels, and DVD player

Food & Drink - Kitchen with refrigerator, stovetop, microwave, and dishwasher

Bathroom - Partially open bathroom, a hair dryer, and a shower

Practical - Free newspaper, iron/ironing board, and laptop workspace

Accessibility - Lever door handles, grab bar near toilet, low-height counter and sink, wheelchair accessible, and visual fire alarm

Need to Know - Weekly housekeeping

Non-Smoking

Connecting/adjoining rooms can be requested, subject to availability

Studio Suite, 1 King Bed, Non Smoking

Photos of Studio Suite, 1 King Bed, Non Smoking

4/5 guest room rating

More details

Room information

Bed details

Sleeps

Max people: 2Max adults: 2Max children: 1

Room details

1 King Bed

Individually furnished room

Internet - Free WiFi

Entertainment - 42-inch flat-screen TV, premium channels, and DVD player

Food & Drink - Kitchen with refrigerator, stovetop, microwave, and dishwasher

Bathroom - Partially open bathroom, a hair dryer, and a shower

Practical - Free newspaper, iron/ironing board, and laptop workspace

Accessibility - Lever door handles, grab bar near toilet, low-height counter and sink, wheelchair accessible, and visual fire alarm

Need to Know - Weekly housekeeping

Non-Smoking

Connecting/adjoining rooms can be requested, subject to availability

Studio Suite, 1 King Bed, Accessible, Non Smoking (HEARING)

Photos of Studio Suite, 1 King Bed, Accessible, Non Smoking (HEARING)

5/5 guest room rating

More details

Room information

Bed details

Sleeps

Max people: 2Max adults: 2Max children: 1

Room details

1 King Bed

Individually furnished room

Internet - Free WiFi

Entertainment - 42-inch flat-screen TV, premium channels, and DVD player

Food & Drink - Kitchen with refrigerator, stovetop, microwave, and dishwasher

Bathroom - Partially open bathroom, a hair dryer, and a shower

Practical - Free newspaper, iron/ironing board, and laptop workspace

Accessibility - Low-height counters and sink, grab bar near toilet, visual fire alarm, doorbell and phone notification, lever door handles, and wheelchair accessible

Need to Know - Weekly housekeeping

Non-Smoking

Connecting/adjoining rooms can be requested, subject to availability

Studio Suite, 1 Queen Bed, Accessible, Non Smoking (Hearing)

Photos of Studio Suite, 1 Queen Bed, Accessible, Non Smoking (Hearing)

Room information

Bed details

Sleeps

Max people: 2Max adults: 2Max children: 1

Room details

1 Queen Bed

Individually furnished room

Internet - Free WiFi

Entertainment - 42-inch flat-screen TV, premium channels, and DVD player

Food & Drink - Kitchen with refrigerator, stovetop, microwave, and dishwasher

Bathroom - Partially open bathroom, a hair dryer, and a bathtub

Practical - Free newspaper, iron/ironing board, and laptop workspace

Accessibility - Low-height counters and sink, grab bar near toilet, visual fire alarm, doorbell and phone notification, lever door handles, and wheelchair accessible

Need to Know - Weekly housekeeping

Non-Smoking

Connecting/adjoining rooms can be requested, subject to availability

Studio Suite, 1 Queen Bed, Non Smoking

Photos of Studio Suite, 1 Queen Bed, Non Smoking

4.8/5 guest room rating

More details

Room information

Bed details

Sleeps

Max people: 2Max adults: 2Max children: 1

Room details

1 Queen Bed

Individually furnished room

Internet - Free WiFi

Entertainment - 42-inch flat-screen TV, premium channels, and DVD player

Food & Drink - Kitchen with refrigerator, stovetop, microwave, and dishwasher

Bathroom - Partially open bathroom, a hair dryer, and a shower

Practical - Free newspaper, iron/ironing board, and laptop workspace

Accessibility - Lever door handles, grab bar near toilet, low-height counter and sink, wheelchair accessible, and visual fire alarm

Need to Know - Weekly housekeeping

Non-Smoking

Connecting/adjoining rooms can be requested, subject to availability

Studio Suite, 2 Queen Beds, Non Smoking

Photos of Studio Suite, 2 Queen Beds, Non Smoking

4.6/5 guest room rating

More details

Room information

Bed details

Sleeps

Max people: 4Max adults: 4Max children: 3

Room details

2 Queen Beds

Individually furnished room

Internet - Free WiFi

Entertainment - 42-inch flat-screen TV, premium channels, and DVD player

Food & Drink - Kitchen with refrigerator, stovetop, microwave, and dishwasher

Bathroom - Partially open bathroom, a hair dryer, and a shower

Practical - Free newspaper, iron/ironing board, and laptop workspace

Accessibility - Lever door handles, grab bar near toilet, low-height counter and sink, wheelchair accessible, and visual fire alarm

Need to Know - Weekly housekeeping

Non-Smoking

Connecting/adjoining rooms can be requested, subject to availability

Studio Suite, 1 Queen Bed, Accessible, Non Smoking (HEARING)

Photos of Studio Suite, 1 Queen Bed, Accessible, Non Smoking (HEARING)

4/5 guest room rating

More details

Room information

Bed details

Sleeps

Max people: 2Max adults: 2Max children: 1

Room details

1 Queen Bed

Individually furnished room

Internet - Free WiFi

Entertainment - 42-inch flat-screen TV, premium channels, and DVD player

Food & Drink - Kitchen with refrigerator, stovetop, microwave, and dishwasher

Bathroom - Partially open bathroom, a hair dryer, and a shower

Practical - Free newspaper, iron/ironing board, and laptop workspace

Accessibility - Low-height counters and sink, grab bar near toilet, visual fire alarm, doorbell and phone notification, lever door handles, and wheelchair accessible

Need to Know - Weekly housekeeping

Non-Smoking

Connecting/adjoining rooms can be requested, subject to availability

Studio Suite, 2 Queen Beds, Accessible, Non Smoking (Hearing)

Room information

Bed details

Sleeps

Max people: 4Max adults: 4Max children: 3

Room details

2 Queen Beds

Individually furnished room

Internet - Free WiFi

Entertainment - 42-inch flat-screen TV, premium channels, and DVD player

Food & Drink - Kitchen with refrigerator, stovetop, microwave, and dishwasher

Bathroom - Hair dryer

Practical - Free newspaper, iron/ironing board, and laptop workspace

Accessibility - Low-height counters and sink, grab bar near toilet, and wheelchair accessible

Need to Know - Weekly housekeeping

Non-Smoking

Connecting/adjoining rooms can be requested, subject to availability

Standard Room

Room amenities

Sleeps 2

1 King Bed OR 1 Queen Bed

More details

Room information

Bed details

Sleeps

Max people: 2Max adults: 2Max children: 1

Room details

1 King Bed or 1 Queen Bed

Individually furnished room

Internet - Free WiFi

Entertainment - 42-inch flat-screen TV, premium channels, and DVD player

Food & Drink - Kitchen with refrigerator, stovetop, microwave, and dishwasher

Bathroom - Hair dryer

Practical - Free newspaper, iron/ironing board, and laptop workspace

Accessibility - Lever door handles, grab bar near toilet, low-height counter and sink, wheelchair accessible, and visual fire alarm

Need to Know - Weekly housekeeping

Smoking And Non-Smoking

Room/bed type depends on availability at check-in

Connecting/adjoining rooms can be requested, subject to availability

Studio Suite, 1 Queen Bed, Accessible, Non Smoking (Roll-In Shower)

Photos of Studio Suite, 1 Queen Bed, Accessible, Non Smoking (Roll-In Shower)

Room information

Bed details

Sleeps

Max people: 2Max adults: 2Max children: 1

Room details

1 Queen Bed

Individually furnished room

Internet - Free WiFi

Entertainment - 42-inch flat-screen TV, premium channels, and DVD player

Food & Drink - Kitchen with refrigerator, stovetop, microwave, and dishwasher

Bathroom - Partially open bathroom, a hair dryer, and a shower

Practical - Free newspaper, iron/ironing board, and laptop workspace

Accessibility - Low-height counters and sink, grab bar near toilet, roll-in shower, visual fire alarm, lever door handles, and wheelchair accessible

Need to Know - Weekly housekeeping

Non-Smoking

Connecting/adjoining rooms can be requested, subject to availability

Studio Suite, 1 Queen Bed, Accessible, Non Smoking (Mobility)

Photos of Studio Suite, 1 Queen Bed, Accessible, Non Smoking (Mobility)

Room information

Bed details

Sleeps

Max people: 2Max adults: 2Max children: 1

Room details

1 Queen Bed

Individually furnished room

Internet - Free WiFi

Entertainment - 42-inch flat-screen TV, premium channels, and DVD player

Food & Drink - Kitchen with refrigerator, stovetop, microwave, and dishwasher

Bathroom - Partially open bathroom, a hair dryer, and a bathtub

Practical - Free newspaper, iron/ironing board, and laptop workspace

Accessibility - Low-height counters and sink, grab bar near toilet, visual fire alarm, lever door handles, and wheelchair accessible

Need to Know - Weekly housekeeping

Non-Smoking

Connecting/adjoining rooms can be requested, subject to availability
Rating 5 - Excellent. 105 out of 245 reviews
Rating 4 - Good. 77 out of 245 reviews
Rating 3 - Okay. 33 out of 245 reviews
Rating 2 - Poor. 20 out of 245 reviews
Rating 1 - Terrible. 10 out of 245 reviews
4.2/5
Property conditions & facilities
Stayed 2 nights in Feb 2021
Disliked: Cleanliness, property conditions & facilities
Staff was very friendly and courteous however the hotel itself seemed to be in need of some work. Tiles loose on the floor in bathroom, elevator not operating, etc.
Stayed 1 night in Nov 2020
Liked: Cleanliness, property conditions & facilities, room comfort
Not happy.
Website said you had cribs bur when we got there. .nope....also breakfast and didnr have that either.
Stayed 1 night in Oct 2020
Disliked: Staff & service, amenities, property conditions & facilities
We were awoken by screaming and yelling at 1am. This continued for several hours even after a call to the front desk. Guests were unruly and uncontrollable and other guests were seen engaged in illegal activities. The hotel itself was in a nice location, close to the mall, however, the clientele was questionable and left us feeling unsafe especially after the police were called.
Stayed 1 night in Oct 2020
Stayed 2 nights in Oct 2020
Stay in the know with the Expedia app
Get real-time notifications, view your trip details, and access mobile-only deals.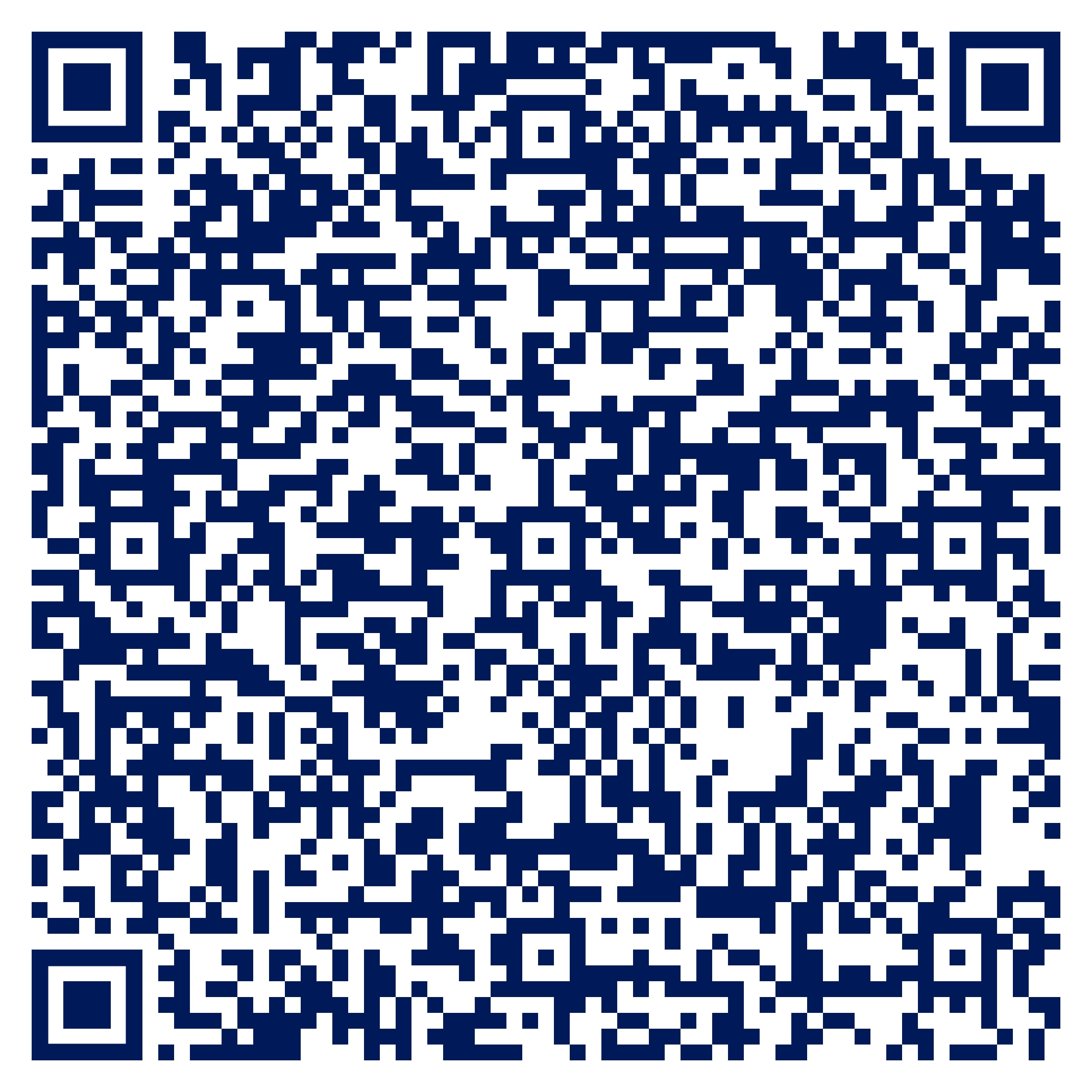 Scan the QR code