Overview of Home2 Suites by Hilton Erie, PA
Choose dates to view prices
Suite, 1 Queen Bed, Accessible (Roll-in Shower)

Photos of Suite, 1 Queen Bed, Accessible (Roll-in Shower)

Room information

Bed details

Sleeps

Max people: 4Max adults: 4Max children: 3

Room details

1 Queen Bed

Internet - Free WiFi and wired Internet access

Entertainment - 42-inch LCD TV, premium channels, and MP3 dock

Food & Drink - Kitchen with refrigerator, microwave, dishwasher, and cookware/dishware

Sleep - Hypo-allergenic bedding, blackout drapes/curtains, and bed sheets

Bathroom - Private bathroom, shower/tub combination, and hydromassage showerhead

Practical - Iron/ironing board, double sofa bed, and phone

Comfort - Climate-controlled air conditioning and daily housekeeping

Non-Smoking

Connecting/adjoining rooms can be requested, subject to availability

Suite, 1 Queen Bed

Photos of Suite, 1 Queen Bed

5/5 guest room rating

More details

Room information

Bed details

Sleeps

Max people: 4Max adults: 4Max children: 3

Room details

1 Queen Bed

Layout - Bedroom and living room

Internet - Free WiFi and wired Internet access

Entertainment - 42-inch LCD TV, premium channels, and MP3 dock

Food & Drink - Kitchen with refrigerator, microwave, dishwasher, and cookware/dishware

Sleep - Hypo-allergenic bedding, blackout drapes/curtains, and bed sheets

Bathroom - Private bathroom, shower/tub combination, and hydromassage showerhead

Practical - Iron/ironing board, double sofa bed, and phone

Comfort - Climate-controlled air conditioning and daily housekeeping

Non-Smoking

Connecting/adjoining rooms can be requested, subject to availability

Studio, 2 Queen Beds, Accessible, Bathtub

Photos of Studio, 2 Queen Beds, Accessible, Bathtub

5/5 guest room rating

More details

Room information

Bed details

Sleeps

Max people: 4Max adults: 4Max children: 3

Room details

2 Queen Beds

Internet - Free WiFi and wired Internet access

Entertainment - 42-inch LCD TV, premium channels, and MP3 dock

Food & Drink - Kitchen with refrigerator, microwave, dishwasher, and cookware/dishware

Sleep - Hypo-allergenic bedding, blackout drapes/curtains, and bed sheets

Bathroom - Private bathroom, bathtub, and hydromassage showerhead

Practical - Iron/ironing board, double sofa bed, and phone

Comfort - Climate-controlled air conditioning and daily housekeeping

Non-Smoking

Connecting/adjoining rooms can be requested, subject to availability

Studio, 1 King Bed, Accessible (Hearing)

Photos of Studio, 1 King Bed, Accessible (Hearing)

5/5 guest room rating

More details

Room information

Bed details

Sleeps

Max people: 4Max adults: 4Max children: 3

Room details

1 King Bed

Internet - Free WiFi and wired Internet access

Entertainment - 42-inch LCD TV, premium channels, and MP3 dock

Food & Drink - Kitchen with refrigerator, microwave, dishwasher, and cookware/dishware

Sleep - Hypo-allergenic bedding, blackout drapes/curtains, and bed sheets

Bathroom - Private bathroom, shower/tub combination, and hydromassage showerhead

Practical - Iron/ironing board, double sofa bed, and phone

Comfort - Climate-controlled air conditioning and daily housekeeping

Non-Smoking

Connecting/adjoining rooms can be requested, subject to availability

Studio Suite, 1 King Bed

Photos of Studio Suite, 1 King Bed

4.6/5 guest room rating

More details

Room information

Bed details

Sleeps

Max people: 4Max adults: 4Max children: 3

Room details

1 King Bed

Internet - Free WiFi and wired Internet access

Entertainment - 42-inch LCD TV, premium channels, and MP3 dock

Food & Drink - Kitchen with refrigerator, microwave, dishwasher, and cookware/dishware

Sleep - Hypo-allergenic bedding, blackout drapes/curtains, and bed sheets

Bathroom - Private bathroom, shower/tub combination, and hydromassage showerhead

Practical - Iron/ironing board, double sofa bed, and phone

Comfort - Climate-controlled air conditioning and daily housekeeping

Non-Smoking

Connecting/adjoining rooms can be requested, subject to availability

Studio, 1 Queen Bed, Accessible (Hearing)

Photos of Studio, 1 Queen Bed, Accessible (Hearing)

4.3/5 guest room rating

More details

Room information

Bed details

Sleeps

Max people: 4Max adults: 4Max children: 3

Room details

1 Queen Bed

Internet - Free WiFi and wired Internet access

Entertainment - 42-inch LCD TV, premium channels, and MP3 dock

Food & Drink - Kitchen with refrigerator, microwave, dishwasher, and cookware/dishware

Sleep - Hypo-allergenic bedding, blackout drapes/curtains, and bed sheets

Bathroom - Private bathroom, shower/tub combination, and hydromassage showerhead

Practical - Iron/ironing board, double sofa bed, and phone

Comfort - Climate-controlled air conditioning and daily housekeeping

Non-Smoking

Connecting/adjoining rooms can be requested, subject to availability

Studio Suite, 1 King Bed

Photos of Studio Suite, 1 King Bed

Room information

Bed details

Sleeps

Max people: 4Max adults: 4Max children: 3

Room details

1 King Bed

Internet - Free WiFi and wired Internet access

Entertainment - 42-inch LCD TV and MP3 dock

Food & Drink - Kitchen with refrigerator, microwave, dishwasher, and cookware/dishware

Sleep - Hypo-allergenic bedding, blackout drapes/curtains, and bed sheets

Bathroom - Private bathroom, shower/tub combination, free toiletries, and a hair dryer

Practical - Iron/ironing board, double sofa bed, and phone

Comfort - Air conditioning and daily housekeeping

Non-Smoking

Connecting/adjoining rooms can be requested, subject to availability

Studio, 2 Queen Beds

Photos of Studio, 2 Queen Beds

4.5/5 guest room rating

More details

Room information

Bed details

Sleeps

Max people: 6Max adults: 6Max children: 5

Room details

2 Queen Beds

Internet - Free WiFi and wired Internet access

Entertainment - 42-inch LCD TV, premium channels, and MP3 dock

Food & Drink - Kitchen with refrigerator, microwave, dishwasher, and cookware/dishware

Sleep - Hypo-allergenic bedding, blackout drapes/curtains, and bed sheets

Bathroom - Private bathroom, shower/tub combination, and hydromassage showerhead

Practical - Iron/ironing board, double sofa bed, and phone

Comfort - Climate-controlled air conditioning and daily housekeeping

Non-Smoking

Connecting/adjoining rooms can be requested, subject to availability

Studio, 2 Queen Beds, Accessible (Hearing)

Photos of Studio, 2 Queen Beds, Accessible (Hearing)

4.7/5 guest room rating

More details

Room information

Bed details

Sleeps

Max people: 6Max adults: 6Max children: 5

Room details

2 Queen Beds

Internet - Free WiFi and wired Internet access

Entertainment - 42-inch LCD TV, premium channels, and MP3 dock

Food & Drink - Kitchen with refrigerator, microwave, dishwasher, and cookware/dishware

Sleep - Hypo-allergenic bedding, blackout drapes/curtains, and bed sheets

Bathroom - Private bathroom, shower/tub combination, and hydromassage showerhead

Practical - Iron/ironing board, double sofa bed, and phone

Comfort - Climate-controlled air conditioning and daily housekeeping

Non-Smoking

Connecting/adjoining rooms can be requested, subject to availability

Suite, 1 Queen Bed, Accessible, Bathtub

Photos of Suite, 1 Queen Bed, Accessible, Bathtub

4.3/5 guest room rating

More details

Room information

Bed details

Sleeps

Max people: 4Max adults: 4Max children: 3

Room details

1 Queen Bed

Internet - Free WiFi and wired Internet access

Entertainment - 42-inch LCD TV, premium channels, and MP3 dock

Food & Drink - Kitchen with refrigerator, microwave, dishwasher, and cookware/dishware

Sleep - Hypo-allergenic bedding, blackout drapes/curtains, and bed sheets

Bathroom - Private bathroom, bathtub, and hydromassage showerhead

Practical - Iron/ironing board, double sofa bed, and phone

Comfort - Climate-controlled air conditioning and daily housekeeping

Non-Smoking

Connecting/adjoining rooms can be requested, subject to availability

Studio, 1 Queen Bed

Photos of Studio, 1 Queen Bed

4.5/5 guest room rating

More details

Room information

Bed details

Sleeps

Max people: 4Max adults: 4Max children: 3

Room details

1 Queen Bed

Internet - Free WiFi and wired Internet access

Entertainment - 42-inch LCD TV, premium channels, and MP3 dock

Food & Drink - Kitchen with refrigerator, microwave, dishwasher, and cookware/dishware

Sleep - Hypo-allergenic bedding, blackout drapes/curtains, and bed sheets

Bathroom - Private bathroom, shower/tub combination, and hydromassage showerhead

Practical - Iron/ironing board, double sofa bed, and phone

Comfort - Climate-controlled air conditioning and daily housekeeping

Non-Smoking

Connecting/adjoining rooms can be requested, subject to availability

Studio, 1 King Bed, Accessible, Bathtub

Photos of Studio, 1 King Bed, Accessible, Bathtub

Room information

Bed details

Sleeps

Max people: 4Max adults: 4Max children: 3

Room details

1 King Bed

Internet - Free WiFi and wired Internet access

Entertainment - 42-inch LCD TV, premium channels, and MP3 dock

Food & Drink - Kitchen with refrigerator, microwave, dishwasher, and cookware/dishware

Sleep - Hypo-allergenic bedding, blackout drapes/curtains, and bed sheets

Bathroom - Private bathroom, bathtub, and hydromassage showerhead

Practical - Iron/ironing board, double sofa bed, and phone

Comfort - Climate-controlled air conditioning and daily housekeeping

Non-Smoking

Connecting/adjoining rooms can be requested, subject to availability
Rating 5 - Excellent. 414 out of 745 reviews
Rating 4 - Good. 230 out of 745 reviews
Rating 3 - Okay. 48 out of 745 reviews
Rating 2 - Poor. 25 out of 745 reviews
Rating 1 - Terrible. 28 out of 745 reviews
4.5/5
Property conditions & facilities
Stayed 2 nights in Nov 2020
Traveled with pets, Traveled with family
Disliked: Cleanliness, staff & service, amenities, property conditions & facilities
no snow plow. couldnt park. handicap spaces full of snow. halls full of dirty linens and garbage. rooms not cleaned. dishes and glasses left in dishwasher.
Stayed 1 night in Dec 2020
Waiting for your response
I had confirmed reservation and arrived around midnight. Front desk lady told me that I don't have room. I had to find my own room 50 min away and I still have not receive any money back....
Stayed 1 night in Nov 2020
Location was very good for our trip as we were Christmas shopping. I know these are trying times but I felt the breakfast could have been better. The light above the mirror in the bathroom did not work. When I reported the issue I was told they already knew. Not sure why it wasn't corrected.
Stayed 1 night in Nov 2020
Stayed 2 nights in Oct 2020
Stay in the know with the Expedia app
Get real-time notifications, view your trip details, and access mobile-only deals.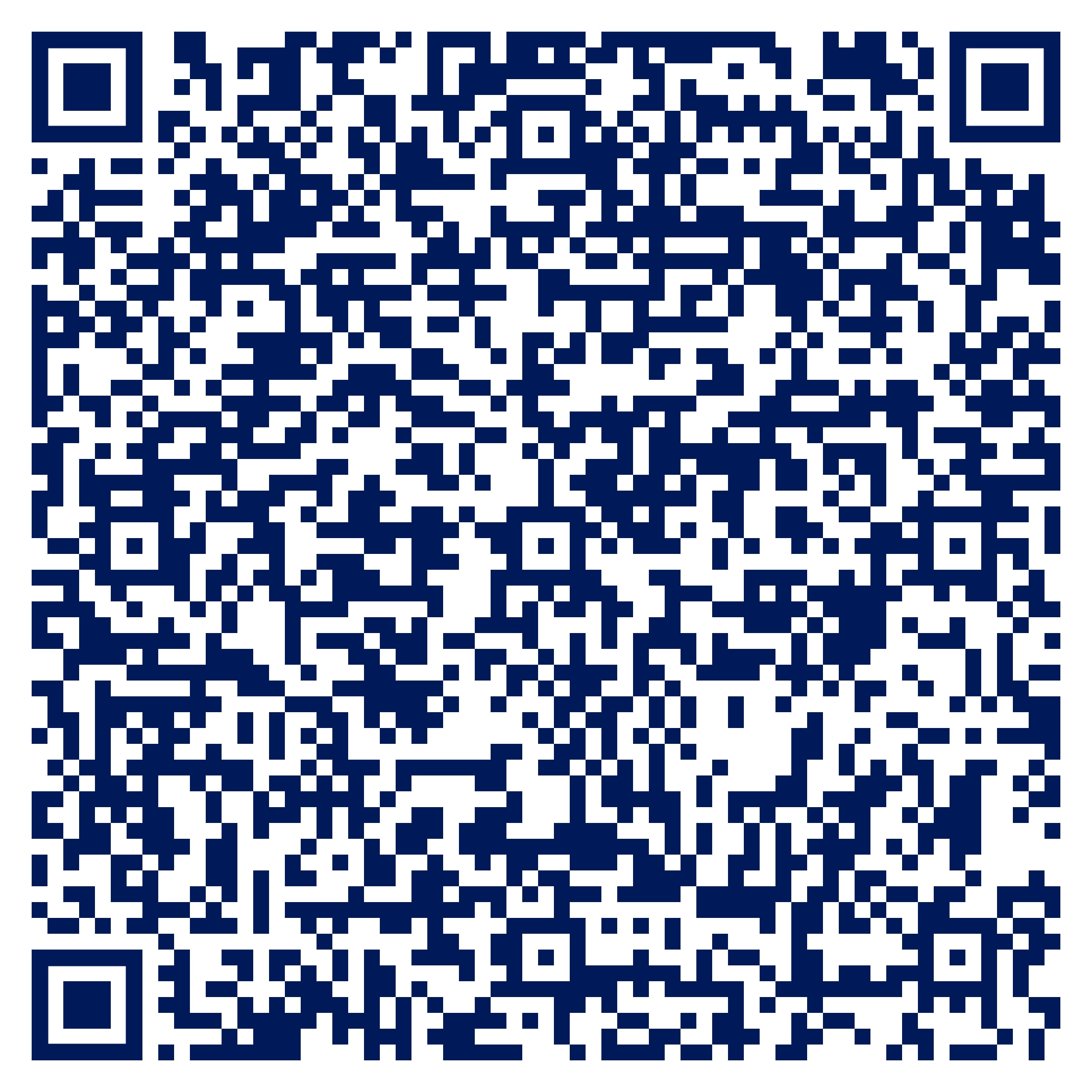 Scan the QR code