Overview of Myconian Avaton - Design Hotels
Choose dates to view prices
Junior Suite, Sea View (Mystique)

Photos of Junior Suite, Sea View (Mystique)

Room amenities

430 sq ft

Sea view

Sleeps 3

1 Double Bed OR 2 Twin Beds

More details

Room information

Bed details

Sleeps

Max people: 3Max adults: 3Max children: 2

Room details

1 Double Bed or 2 Twin Beds

430-sq-foot room with sea views

Internet - Free WiFi

Entertainment - Smart television

Food & Drink - Room service

Bathroom - Private bathroom and bathtub or shower

Practical - Safe

Comfort - Air conditioning

Need to Know - No cribs (infant beds) available, bed sheets not available

Non-Smoking

Superior Room, Sea View (Grand Temptation)

Photos of Superior Room, Sea View (Grand Temptation)

Room amenities

355 sq ft

Sea view

Sleeps 3

1 Double Bed OR 2 Twin Beds

More details

Room information

Bed details

Sleeps

Max people: 3Max adults: 3Max children: 2

Room details

1 Double Bed or 2 Twin Beds

355-sq-foot room with sea views

Internet - Free WiFi

Entertainment - Smart television

Food & Drink - Room service

Bathroom - Private bathroom and bathtub or shower

Practical - Safe; free cribs/infant beds available on request

Comfort - Air conditioning

Need to Know - Bed sheets not available

Non-Smoking

Suite, Private Pool, Sea View (Mystique)

Photos of Suite, Private Pool, Sea View (Mystique)

Room amenities

430 sq ft

Sea view

Sleeps 3

1 Double Bed OR 2 Twin Beds

More details

Room information

Bed details

Sleeps

Max people: 3Max adults: 3Max children: 2

Room details

1 Double Bed or 2 Twin Beds

430-sq-foot room with sea views

Relax - Private pool

Internet - Free WiFi

Entertainment - Smart television

Food & Drink - Room service

Bathroom - Private bathroom and bathtub or shower

Practical - Safe; free cribs/infant beds available on request

Comfort - Air conditioning

Need to Know - Bed sheets not available

Non-Smoking

Villa, 2 Bedrooms (Pure)

Photos of Villa, 2 Bedrooms (Pure)

Room amenities

893 sq ft

Sea view

Sleeps 5

2 Double Beds OR 4 Twin Beds

More details

Room information

Bed details

Sleeps

Max people: 5Max adults: 5Max children: 4

Room details

2 Double Beds or 4 Twin Beds

893-sq-foot room with sea views

Layout - 2 bedrooms

Internet - Free WiFi

Entertainment - Smart television

Food & Drink - Room service

Bathroom - Private bathroom and bathtub or shower

Practical - Safe

Comfort - Air conditioning

Need to Know - No cribs (infant beds) available, bed sheets not available

Non-Smoking

Suite, Jetted Tub, Sea View (Mystique)

Photos of Suite, Jetted Tub, Sea View (Mystique)

Room amenities

430 sq ft

Sea view

Sleeps 3

1 Double Bed OR 2 Twin Beds

More details

Room information

Bed details

Sleeps

Max people: 3Max adults: 3Max children: 2

Room details

1 Double Bed or 2 Twin Beds

430-sq-foot room with sea views

Internet - Free WiFi

Entertainment - Smart television

Food & Drink - Room service

Bathroom - Private bathroom, jetted bathtub

Practical - Safe; free cribs/infant beds available on request

Comfort - Air conditioning

Need to Know - Bed sheets not available

Non-Smoking

Villa, 2 Bedrooms (Temptation)

Photos of Villa, 2 Bedrooms (Temptation)

Room amenities

968 sq ft

Sea view

Sleeps 5

2 Double Beds OR 4 Twin Beds

More details

Room information

Bed details

Sleeps

Max people: 5Max adults: 5Max children: 4

Room details

2 Double Beds or 4 Twin Beds

968-sq-foot room with sea views

Layout - 2 bedrooms

Internet - Free WiFi

Entertainment - Smart television

Food & Drink - Room service

Bathroom - Private bathroom and bathtub or shower

Practical - Safe; free cribs/infant beds available on request

Comfort - Air conditioning

Need to Know - Bed sheets not available

Non-Smoking

Superior Room, Jetted Tub, Sea View (Temptation)

Photos of Superior Room, Jetted Tub, Sea View (Temptation)

Room amenities

322 sq ft

Sea view

Sleeps 2

1 Double Bed OR 2 Twin Beds

More details

Room information

Bed details

Sleeps

Max people: 2Max adults: 2Max children: 1

Room details

1 Double Bed or 2 Twin Beds

322-sq-foot room with sea views

Internet - Free WiFi

Entertainment - Smart television

Food & Drink - Room service

Bathroom - Private bathroom, jetted bathtub

Practical - Safe

Comfort - Air conditioning

Need to Know - No cribs (infant beds) available, bed sheets not available

Non-Smoking

Superior Room, Private Pool, Sea View (Temptation)

Photos of Superior Room, Private Pool, Sea View (Temptation)

Room amenities

333 sq ft

Sea view

Sleeps 3

1 Double Bed OR 2 Twin Beds

More details

Room information

Bed details

Sleeps

Max people: 3Max adults: 3Max children: 2

Room details

1 Double Bed or 2 Twin Beds

333-sq-foot room with sea views

Relax - Private pool

Internet - Free WiFi

Entertainment - Smart television

Food & Drink - Room service

Bathroom - Private bathroom and bathtub or shower

Practical - Safe; free cribs/infant beds available on request

Comfort - Air conditioning

Need to Know - Bed sheets not available

Non-Smoking

Superior Room, Private Pool, Sea View (Grand Temptation)

Photos of Superior Room, Private Pool, Sea View (Grand Temptation)

Room amenities

646 sq ft

Sea view

Sleeps 2

1 Double Bed OR 2 Twin Beds

More details

Room information

Bed details

Sleeps

Max people: 2Max adults: 20

Room details

1 Double Bed or 2 Twin Beds

646-sq-foot room with sea views

Relax - Private pool

Internet - Free WiFi

Entertainment - Smart television

Food & Drink - Room service

Bathroom - Private bathroom and bathtub or shower

Practical - Safe

Comfort - Air conditioning

Need to Know - No cribs (infant beds) available, bed sheets not available

Non-Smoking

Grand Suite, Jetted Tub, Sea View (Mystique)

Photos of Grand Suite, Jetted Tub, Sea View (Mystique)

Room amenities

1292 sq ft

Sea view

Sleeps 3

1 Double Bed OR 2 Twin Beds

More details

Room information

Bed details

Sleeps

Max people: 3Max adults: 3Max children: 2

Room details

1 Double Bed or 2 Twin Beds

1292-sq-foot room with sea views

Internet - Free WiFi

Entertainment - Smart television

Food & Drink - Room service

Bathroom - Private bathroom, jetted bathtub

Practical - Safe

Comfort - Air conditioning

Need to Know - No cribs (infant beds) available, bed sheets not available

Non-Smoking

Classic Room, Private Pool, Sea View (Pure)

Photos of Classic Room, Private Pool, Sea View (Pure)

Room amenities

290 sq ft

Sea view

Sleeps 2

1 Double Bed OR 2 Twin Beds

More details

Room information

Bed details

Sleeps

Max people: 2Max adults: 2Max children: 1

Room details

1 Double Bed or 2 Twin Beds

290-sq-foot room with sea views

Relax - Private pool

Internet - Free WiFi

Entertainment - Smart television

Food & Drink - Room service

Bathroom - Private bathroom and bathtub or shower

Practical - Safe

Comfort - Air conditioning

Need to Know - No cribs (infant beds) available, bed sheets not available

Non-Smoking

Superior Room, Sea View (Temptation)

Photos of Superior Room, Sea View (Temptation)

Room amenities

322 sq ft

Sea view

Sleeps 2

1 Double Bed OR 2 Twin Beds

More details

Room information

Bed details

Sleeps

Max people: 2Max adults: 2Max children: 1

Room details

1 Double Bed or 2 Twin Beds

322-sq-foot room with sea views

Internet - Free WiFi

Entertainment - Smart television

Food & Drink - Room service

Bathroom - Private bathroom and bathtub or shower

Practical - Safe

Comfort - Air conditioning

Need to Know - No cribs (infant beds) available, bed sheets not available

Non-Smoking

Classic Room, Sea View (Pure)

Photos of Classic Room, Sea View (Pure)

Room amenities

290 sq ft

Sea view

Sleeps 2

1 Double Bed OR 2 Twin Beds

More details

Room information

Bed details

Sleeps

Max people: 2Max adults: 2Max children: 1

Room details

1 Double Bed or 2 Twin Beds

290-sq-foot room with sea views

Internet - Free WiFi

Entertainment - Smart television

Food & Drink - Room service

Bathroom - Private bathroom and bathtub or shower

Practical - Safe

Comfort - Air conditioning

Need to Know - No cribs (infant beds) available, bed sheets not available

Non-Smoking

Classic Room, Jetted Tub, Sea View (Pure)

Photos of Classic Room, Jetted Tub, Sea View (Pure)

Room amenities

290 sq ft

Sea view

Sleeps 2

1 Double Bed OR 2 Twin Beds

More details

Room information

Bed details

Sleeps

Max people: 2Max adults: 2Max children: 1

Room details

1 Double Bed or 2 Twin Beds

290-sq-foot room with sea views

Internet - Free WiFi

Entertainment - Smart television

Food & Drink - Room service

Bathroom - Private bathroom, jetted bathtub

Practical - Safe

Comfort - Air conditioning

Need to Know - No cribs (infant beds) available, bed sheets not available

Non-Smoking

Villa, 2 Bedrooms, Private Pool, Sea View (Mystique)

Photos of Villa, 2 Bedrooms, Private Pool, Sea View (Mystique)

Room amenities

1184 sq ft

Sea view

Sleeps 5

2 Double Beds OR 4 Twin Beds

More details

Room information

Bed details

Sleeps

Max people: 5Max adults: 5Max children: 4

Room details

2 Double Beds or 4 Twin Beds

1184-sq-foot room with sea views

Layout - 2 bedrooms

Relax - Private pool

Internet - Free WiFi

Entertainment - Smart television

Food & Drink - Room service

Bathroom - Private bathroom and bathtub or shower

Practical - Safe; free cribs/infant beds available on request

Comfort - Air conditioning

Need to Know - Bed sheets not available

Non-Smoking

Villa, 4 Bedrooms, Private Pool (Apocalypsis)

Photos of Villa, 4 Bedrooms, Private Pool (Apocalypsis)

Room amenities

2153 sq ft

Sea view

Sleeps 10

4 Double Beds and 1 Double Sofa Bed

More details

Room information

Bed details

Sleeps

Max people: 10Max adults: 10Max children: 9

Room details

4 Double Beds and 1 Double Sofa Bed

2153-sq-foot room with sea views

Layout - 4 bedrooms

Relax - Private pool

Internet - Free WiFi

Entertainment - Smart television

Food & Drink - Room service

Bathroom - Private bathroom and bathtub or shower

Practical - Safe; free cribs/infant beds available on request

Comfort - Air conditioning

Need to Know - Bed sheets not available

Non-Smoking

Grand Suite, Private Pool, Sea View (Mystique)

Photos of Grand Suite, Private Pool, Sea View (Mystique)

Room amenities

807 sq ft

Sea view

Sleeps 3

1 Double Bed OR 2 Twin Beds

More details

Room information

Bed details

Sleeps

Max people: 3Max adults: 3Max children: 2

Room details

1 Double Bed or 2 Twin Beds

807-sq-foot room with sea views

Relax - Private pool

Internet - Free WiFi

Entertainment - Smart television

Food & Drink - Room service

Bathroom - Private bathroom and bathtub or shower

Practical - Safe

Comfort - Air conditioning

Need to Know - No cribs (infant beds) available, bed sheets not available

Non-Smoking

Villa, 1 Bedroom (Apocalypsis)

Photos of Villa, 1 Bedroom (Apocalypsis)

Room amenities

1184 sq ft

Sea view

Sleeps 4

2 Twin Beds and 1 Double Sofa Bed OR 1 Double Bed and 2 Twin Beds

More details

Room information

Bed details

Sleeps

Max people: 4Max adults: 4Max children: 3

Room details

2 Twin Beds and 1 Double Sofa Bed or 1 Double Bed and 2 Twin Beds

1184-sq-foot room with sea views

Layout - Bedroom

Internet - Free WiFi

Entertainment - Smart television

Food & Drink - Room service

Bathroom - Private bathroom and bathtub or shower

Practical - Safe; free cribs/infant beds available on request

Comfort - Air conditioning

Need to Know - Bed sheets not available

Non-Smoking
Rating 5 - Excellent. 102 out of 121 reviews
Rating 4 - Good. 10 out of 121 reviews
Rating 3 - Okay. 4 out of 121 reviews
Rating 2 - Poor. 2 out of 121 reviews
Rating 1 - Terrible. 3 out of 121 reviews
4.8/5
Property conditions & facilities
Liked: Cleanliness, staff & service, amenities, property conditions & facilities
Stayed 1 night in Sep 2019
Liked: Cleanliness, staff & service, property conditions & facilities, room comfort
Stayed 3 nights in Sep 2019
Liked: Cleanliness, staff & service, property conditions & facilities, room comfort
Stayed 2 nights in Sep 2019
Michele, Montreal, Quebec, Canada
Traveled with family and small children, Traveled with family
Liked: Cleanliness, staff & service, amenities, property conditions & facilities
This hotel is quite unique. We were at the Avaton for a wedding. It was the most spectacular wedding that I have had the pleasure of assisting. The view is breathtaking and the staff is very kind and efficient. I loved Greece!
Stayed 2 nights in Sep 2019
Liked: Cleanliness, staff & service, amenities, property conditions & facilities
Relaxing, friendly staff, felt very taken care of at every turn.
Stayed 3 nights in Aug 2019
Stay in the know with the Expedia app
Get real-time notifications, view your trip details, and access mobile-only deals.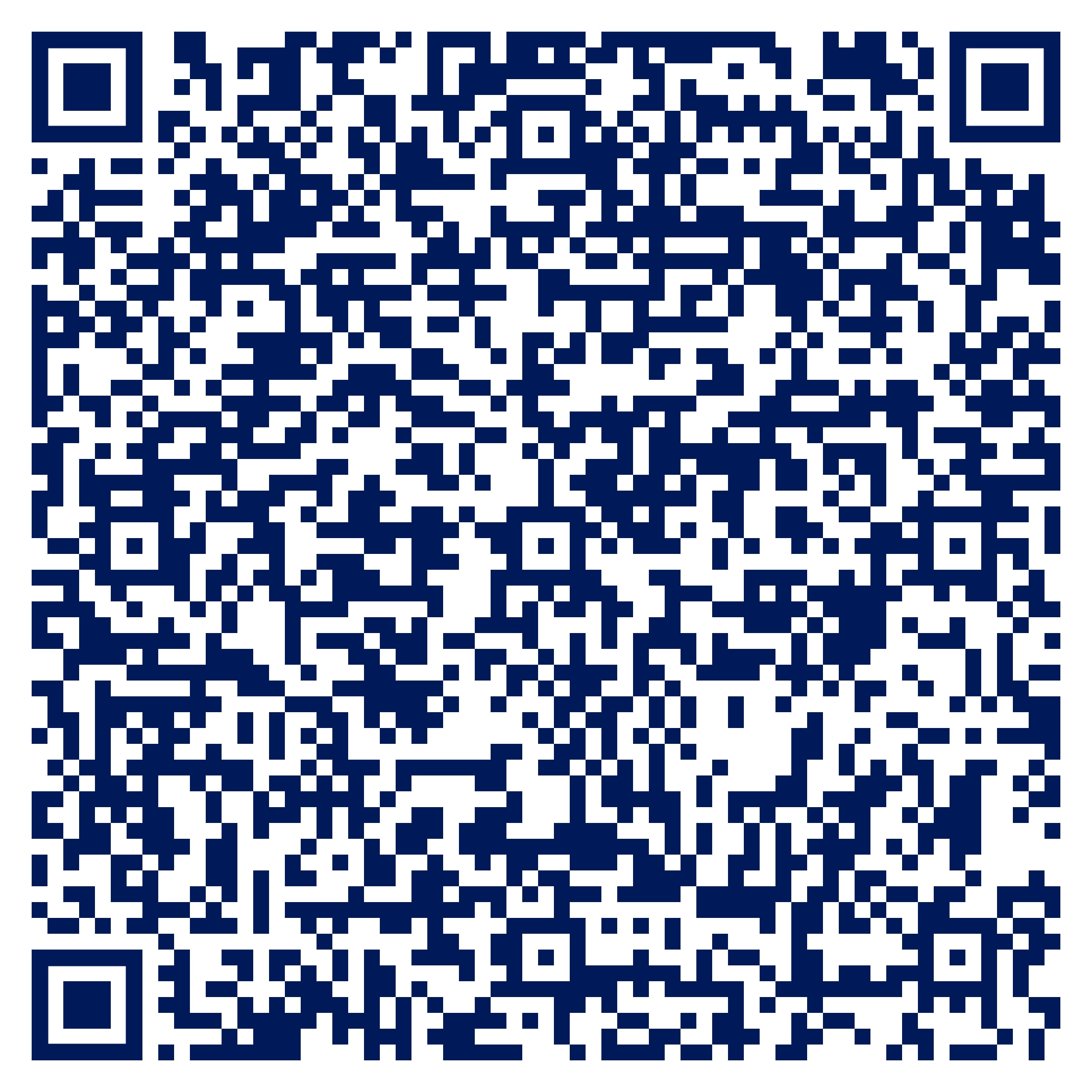 Scan the QR code