Overview of Green World Grand NanJing
Choose dates to view prices
Deluxe Quadruple Room, No Window

Photos of Deluxe Quadruple Room, No Window

Room amenities

441 sq ft

Sleeps 6

4 Large Twin Beds

More details

Room information

Bed details

Sleeps

Max people: 6Max adults: 4Max children: 3

Room details

4 Large Twin Beds

441 sq feet

Entertainment - 42-inch LED TV with digital channels

Food & Drink - Refrigerator, minibar, electric kettle, and free bottled water

Sleep - Premium bedding, blackout drapes/curtains, and bed sheets

Bathroom - Private bathroom, bathtub or shower, and deep soaking bathtub or rainfall showerhead

Practical - Safe and desk; free cribs/infant beds available on request

Comfort - Air conditioning, daily housekeeping, and heating

Need to Know - No windows, no rollaway/extra beds available

Non-Smoking, renovated in February 2016

Classic Twin Room, No Windows (No Windows)

Photos of Classic Twin Room, No Windows (No Windows)

4.6/5 guest room rating

Room amenities

269 sq ft

Sleeps 4

2 Twin Beds

More details

Room information

Bed details

Sleeps

Max people: 4Max adults: 2Max children: 2

Room details

2 Twin Beds

269 sq feet

Entertainment - 42-inch LED TV with digital channels

Food & Drink - Refrigerator, minibar, electric kettle, and free bottled water

Sleep - Premium bedding, blackout drapes/curtains, and bed sheets

Bathroom - Private bathroom, bathtub or shower, and deep soaking bathtub or rainfall showerhead

Practical - Safe and desk

Comfort - Air conditioning, daily housekeeping, and heating

Need to Know - No windows, no cribs (infant beds) or rollaway/extra beds available

Non-Smoking, renovated in February 2016

Executive Suite, 1 King Bed, Bathtub, Tower

Photos of Executive Suite, 1 King Bed, Bathtub, Tower

Room amenities

592 sq ft

City view

Sleeps 4

1 King Bed

More details

Room information

Bed details

Sleeps

Max people: 4Max adults: 2Max children: 2

Room details

1 King Bed

592-sq-foot room with city views

Entertainment - 42-inch LED TV with digital channels

Food & Drink - Refrigerator, minibar, electric kettle, and free bottled water

Sleep - Premium bedding, blackout drapes/curtains, and bed sheets

Bathroom - Private bathroom, bathtub or shower, and deep soaking bathtub or rainfall showerhead

Practical - Safe and desk; free cribs/infant beds available on request

Comfort - Air conditioning, daily housekeeping, and heating

Need to Know - No rollaway/extra beds available

Non-Smoking, renovated in February 2016

Disabled Classic King/Twin,No Windows,High Floor

Photos of Disabled Classic King/Twin,No Windows,High Floor

Room amenities

269 sq ft

Sleeps 4

1 King Bed

More details

Room information

Bed details

Sleeps

Max people: 4Max adults: 2Max children: 2

Room details

1 King Bed

269 sq feet

Entertainment - 42-inch LED TV with digital channels

Food & Drink - Refrigerator, minibar, electric kettle, and free bottled water

Sleep - Premium bedding, blackout drapes/curtains, and bed sheets

Bathroom - Private bathroom, bathtub or shower, and deep soaking bathtub or rainfall showerhead

Practical - Safe and desk; free cribs/infant beds available on request

Comfort - Air conditioning, daily housekeeping, and heating

Accessibility - Accessible bathtub, grab bar in bathtub, low-height counter and sink, and wheelchair accessible

Need to Know - No windows, no rollaway/extra beds available

Non-Smoking, renovated in February 2016

Deluxe Double Room, 1 King Bed, Bathtub

Photos of Deluxe Double Room, 1 King Bed, Bathtub

4.6/5 guest room rating

Room amenities

355 sq ft

City view

Sleeps 4

1 King Bed

More details

Room information

Bed details

Sleeps

Max people: 4Max adults: 2Max children: 2

Room details

1 King Bed

355-sq-foot room with city views

Entertainment - 42-inch LED TV with digital channels

Food & Drink - Refrigerator, minibar, electric kettle, and free bottled water

Sleep - Premium bedding, blackout drapes/curtains, and bed sheets

Bathroom - Private bathroom, bathtub or shower, and deep soaking bathtub or rainfall showerhead

Practical - Safe and desk; rollaway/extra beds and free cribs/infant beds available on request

Comfort - Air conditioning, daily housekeeping, and heating

Non-Smoking, renovated in February 2016

Deluxe Triple Room, Bathtub

Photos of Deluxe Triple Room, Bathtub

4.6/5 guest room rating

Room amenities

366 sq ft

City view

Sleeps 5

3 Large Twin Beds

More details

Room information

Bed details

Sleeps

Max people: 5Max adults: 3Max children: 3

Room details

3 Large Twin Beds

366-sq-foot room with city views

Entertainment - 42-inch LED TV with digital channels

Food & Drink - Refrigerator, minibar, electric kettle, and free bottled water

Sleep - Premium bedding, blackout drapes/curtains, and bed sheets

Bathroom - Private bathroom, bathtub or shower, and deep soaking bathtub or rainfall showerhead

Practical - Safe and desk; free cribs/infant beds available on request

Comfort - Air conditioning, daily housekeeping, and heating

Need to Know - No rollaway/extra beds available

Non-Smoking, renovated in February 2016

Deluxe Double or Twin Room With Extra Bed

Photos of Deluxe Double or Twin Room With Extra Bed

5/5 guest room rating

Room amenities

355 sq ft

City view

Sleeps 5

1 Large Twin Bed and 1 King Bed OR 3 Large Twin Beds

More details

Room information

Bed details

Sleeps

Max people: 5Max adults: 3Max children: 3

Room details

1 Large Twin Bed and 1 King Bed or 3 Large Twin Beds

355-sq-foot room with city views

Entertainment - 42-inch LED TV with digital channels

Food & Drink - Refrigerator, minibar, electric kettle, and free bottled water

Sleep - Premium bedding, blackout drapes/curtains, and bed sheets

Bathroom - Private bathroom, bathtub or shower, and deep soaking bathtub or rainfall showerhead

Practical - Safe and desk; free cribs/infant beds available on request

Comfort - Air conditioning, daily housekeeping, and heating

Need to Know - No rollaway/extra beds available

Non-Smoking, renovated in February 2016

Classic Double Room, No Windows (No Windows)

Photos of Classic Double Room, No Windows (No Windows)

4.4/5 guest room rating

Room amenities

269 sq ft

Sleeps 4

1 King Bed

More details

Room information

Bed details

Sleeps

Max people: 4Max adults: 2Max children: 2

Room details

1 King Bed

269 sq feet

Entertainment - 42-inch LED TV with digital channels

Food & Drink - Refrigerator, minibar, electric kettle, and free bottled water

Sleep - Premium bedding, a down duvet, blackout drapes/curtains, and bed sheets

Bathroom - Private bathroom, bathtub or shower, and deep soaking bathtub or rainfall showerhead

Practical - Safe and desk; free cribs/infant beds available on request

Comfort - Air conditioning, daily housekeeping, and heating

Need to Know - No windows, no rollaway/extra beds available

Non-Smoking, renovated in February 2016

Standard Double Room, Bathtub

Photos of Standard Double Room, Bathtub

4.6/5 guest room rating

Room amenities

269 sq ft

Sleeps 4

1 King Bed

More details

Room information

Bed details

Sleeps

Max people: 4Max adults: 2Max children: 2

Room details

1 King Bed

269 sq feet

Entertainment - 42-inch LED TV with digital channels

Food & Drink - Refrigerator, minibar, electric kettle, and free bottled water

Sleep - Premium bedding, blackout drapes/curtains, and bed sheets

Bathroom - Private bathroom, bathtub or shower, and deep soaking bathtub or rainfall showerhead

Practical - Safe and desk; free cribs/infant beds available on request

Comfort - Air conditioning, daily housekeeping, and heating

Need to Know - No rollaway/extra beds available

Non-Smoking, renovated in February 2016

Deluxe Suite, 1 King Bed, Bathtub, Tower

Photos of Deluxe Suite, 1 King Bed, Bathtub, Tower

Room amenities

441 sq ft

City view

Sleeps 4

1 King Bed

More details

Room information

Bed details

Sleeps

Max people: 4Max adults: 2Max children: 2

Room details

1 King Bed

441-sq-foot room with city views

Entertainment - 42-inch LED TV with digital channels

Food & Drink - Refrigerator, minibar, electric kettle, and free bottled water

Sleep - Premium bedding, blackout drapes/curtains, and bed sheets

Bathroom - Private bathroom, bathtub or shower, and deep soaking bathtub or rainfall showerhead

Practical - Safe and desk; free cribs/infant beds available on request

Comfort - Air conditioning, daily housekeeping, and heating

Need to Know - No rollaway/extra beds available

Non-Smoking, renovated in February 2016

Comfort Twin Room, 2 Twin Beds, Interior Window

Photos of Comfort Twin Room, 2 Twin Beds, Interior Window

Room amenities

248 sq ft

Sleeps 4

2 Twin Beds

More details

Room information

Bed details

Sleeps

Max people: 4Max adults: 2Max children: 2

Room details

2 Twin Beds

248 sq feet

Entertainment - 42-inch LED TV with digital channels

Food & Drink - Refrigerator, minibar, electric kettle, and free bottled water

Sleep - Premium bedding, blackout drapes/curtains, and bed sheets

Bathroom - Private bathroom, bathtub or shower, and deep soaking bathtub or rainfall showerhead

Practical - Safe and desk; free cribs/infant beds available on request

Comfort - Air conditioning, daily housekeeping, and heating

Need to Know - No rollaway/extra beds available

Non-Smoking, renovated in February 2016

Comfort Double Room, 1 King Bed, Interior Window

Photos of Comfort Double Room, 1 King Bed, Interior Window

4.7/5 guest room rating

Room amenities

248 sq ft

Sleeps 4

1 King Bed

More details

Room information

Bed details

Sleeps

Max people: 4Max adults: 2Max children: 2

Room details

1 King Bed

248 sq feet

Entertainment - 42-inch LED TV with digital channels

Food & Drink - Refrigerator, minibar, electric kettle, and free bottled water

Sleep - Premium bedding, blackout drapes/curtains, and bed sheets

Bathroom - Private bathroom, bathtub or shower, and deep soaking bathtub or rainfall showerhead

Practical - Safe and desk; free cribs/infant beds available on request

Comfort - Air conditioning, daily housekeeping, and heating

Need to Know - No rollaway/extra beds available

Non-Smoking, renovated in February 2016

Superior Twin Room, Bathtub

Photos of Superior Twin Room, Bathtub

5/5 guest room rating

Room amenities

301 sq ft

City view

Sleeps 4

2 Twin Beds

More details

Room information

Bed details

Sleeps

Max people: 4Max adults: 2Max children: 2

Room details

2 Twin Beds

301-sq-foot room with city views

Entertainment - 42-inch LED TV with digital channels

Food & Drink - Refrigerator, minibar, electric kettle, and free bottled water

Sleep - Premium bedding, blackout drapes/curtains, and bed sheets

Bathroom - Private bathroom, bathtub or shower, and deep soaking bathtub or rainfall showerhead

Practical - Safe and desk; free cribs/infant beds available on request

Comfort - Air conditioning, daily housekeeping, and heating

Need to Know - No rollaway/extra beds available

Non-Smoking, renovated in February 2016

Superior Double Room, 1 King Bed, Bathtub

Photos of Superior Double Room, 1 King Bed, Bathtub

4.5/5 guest room rating

Room amenities

301 sq ft

City view

Sleeps 4

1 King Bed

More details

Room information

Bed details

Sleeps

Max people: 4Max adults: 2Max children: 2

Room details

1 King Bed

301-sq-foot room with city views

Entertainment - 42-inch LED TV with digital channels

Food & Drink - Refrigerator, minibar, electric kettle, and free bottled water

Sleep - Premium bedding, blackout drapes/curtains, and bed sheets

Bathroom - Private bathroom, bathtub or shower, and deep soaking bathtub or rainfall showerhead

Practical - Safe and desk; free cribs/infant beds available on request

Comfort - Air conditioning, daily housekeeping, and heating

Need to Know - No rollaway/extra beds available

Non-Smoking, renovated in February 2016

Standard Twin Room, Bathtub

Photos of Standard Twin Room, Bathtub

4.7/5 guest room rating

Room amenities

269 sq ft

Sleeps 4

2 Twin Beds

More details

Room information

Bed details

Sleeps

Max people: 4Max adults: 2Max children: 2

Room details

2 Twin Beds

269 sq feet

Entertainment - 42-inch LED TV with digital channels

Food & Drink - Refrigerator, minibar, electric kettle, and free bottled water

Sleep - Premium bedding, blackout drapes/curtains, and bed sheets

Bathroom - Private bathroom, bathtub or shower, and deep soaking bathtub or rainfall showerhead

Practical - Safe and desk; free cribs/infant beds available on request

Comfort - Air conditioning, daily housekeeping, and heating

Need to Know - No rollaway/extra beds available

Non-Smoking, renovated in February 2016

Deluxe Twin Room, 2 Twin Beds, Bathtub

Photos of Deluxe Twin Room, 2 Twin Beds, Bathtub

Room amenities

355 sq ft

City view

Sleeps 4

2 Twin Beds

More details

Room information

Bed details

Sleeps

Max people: 4Max adults: 2Max children: 2

Room details

2 Twin Beds

355-sq-foot room with city views

Entertainment - 42-inch LED TV with digital channels

Food & Drink - Refrigerator, minibar, electric kettle, and free bottled water

Sleep - Premium bedding, blackout drapes/curtains, and bed sheets

Bathroom - Private bathroom, bathtub or shower, and deep soaking bathtub or rainfall showerhead

Practical - Safe and desk; rollaway/extra beds and free cribs/infant beds available on request

Comfort - Air conditioning, daily housekeeping, and heating

Non-Smoking, renovated in February 2016

Deluxe Quadruple Room, Bathtub, Tower

Photos of Deluxe Quadruple Room, Bathtub, Tower

Room amenities

463 sq ft

City view

Sleeps 6

4 Large Twin Beds

More details

Room information

Bed details

Sleeps

Max people: 6Max adults: 4Max children: 3

Room details

4 Large Twin Beds

463-sq-foot room with city views

Entertainment - 42-inch LED TV with digital channels

Food & Drink - Refrigerator, minibar, electric kettle, and free bottled water

Sleep - Premium bedding, blackout drapes/curtains, and bed sheets

Bathroom - Private bathroom, bathtub or shower, and deep soaking bathtub or rainfall showerhead

Practical - Safe and desk; free cribs/infant beds available on request

Comfort - Air conditioning, daily housekeeping, and heating

Need to Know - No rollaway/extra beds available

Non-Smoking, renovated in February 2016
Rating 5 - Excellent. 559 out of 1160 reviews
Rating 4 - Good. 489 out of 1160 reviews
Rating 3 - Okay. 70 out of 1160 reviews
Rating 2 - Poor. 30 out of 1160 reviews
Rating 1 - Terrible. 12 out of 1160 reviews
4.2/5
Property conditions & facilities
Stayed 1 night in Dec 2020
Liked: Cleanliness, staff & service, amenities, property conditions & facilities
Stayed 4 nights in Nov 2020
Liked: Cleanliness, staff & service, amenities, property conditions & facilities
Spacious room and good location that near with MRT. Variety of foods nearby.
Stayed 1 night in Nov 2020
Liked: Cleanliness, staff & service, amenities, property conditions & facilities
Good room ! The bath room is big enough next time will chose this hotel again
Stayed 1 night in Oct 2020
Stayed 1 night in Jul 2020
Stay in the know with the Expedia app
Get real-time notifications, view your trip details, and access mobile-only deals.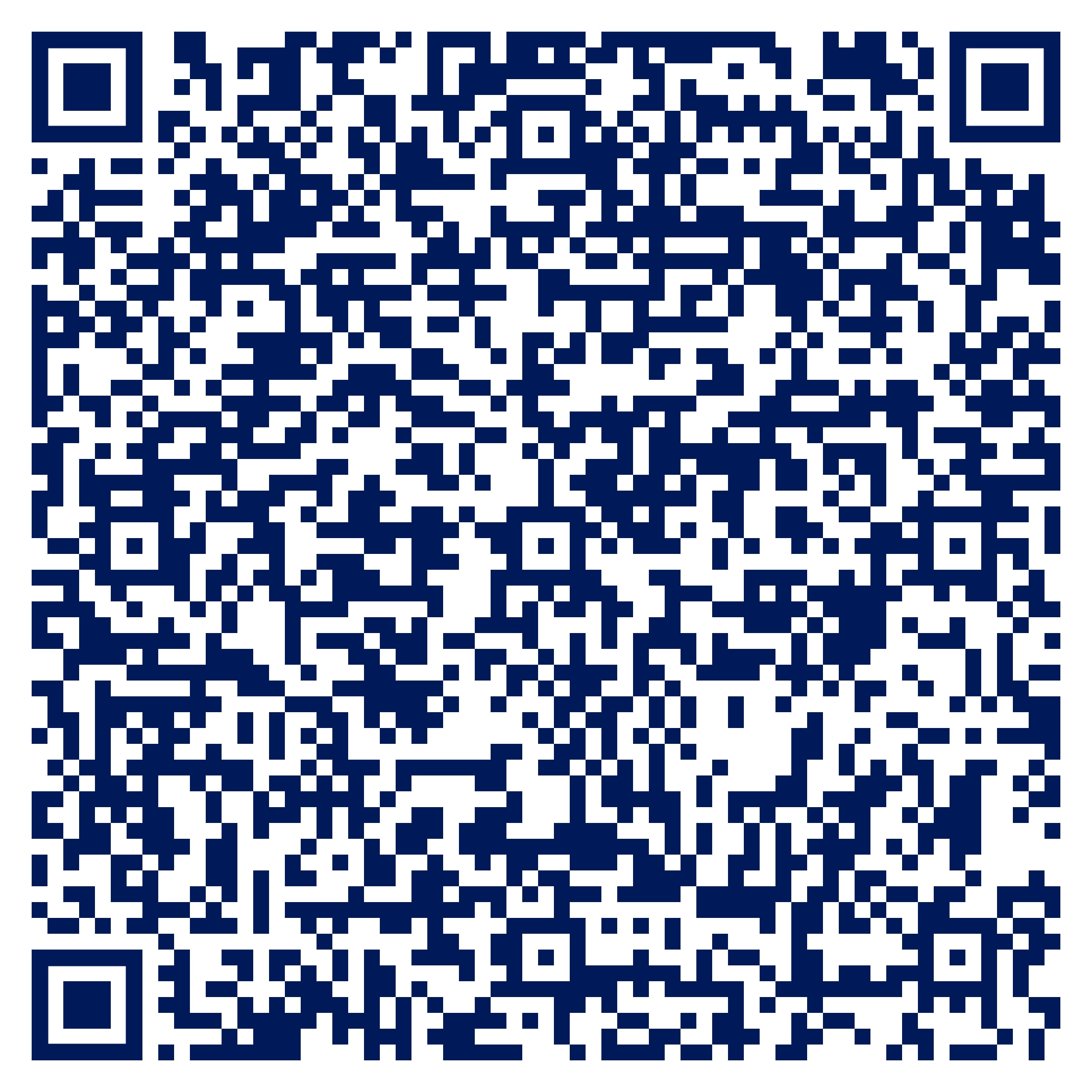 Scan the QR code