By Kohleun Adamson, on November 28, 2017
The best U.S. destination for every travel style
No two vacations are the same, nor should they be! Some travelers crave an outdoor adventure, while others can't wait to take a food tour or escape to a spa. If you know how you want to spend your next getaway, but you aren't exactly sure where to travel, check out this list of the top nine picks for different types of tourism. It's time to indulge in your own personal travel style.
How did we pick these awesome places? Obviously, a location with lots of delicious, award-hoarding dining options is in the running for the food lover's destination, for example, but to win the title "Best for Foodies," the area needs to feature other activities and amenities that complement a journey of amazing eats, like wineries and amazing scenery. Likewise, a great shopping destination will have lots of places to free your inner fashionista, but they've got to be unique and embrace diverse tastes and price ranges. Above all, these nine destinations are also great places to have a relaxing escape or an exciting excursion no matter what's at the top of your itinerary.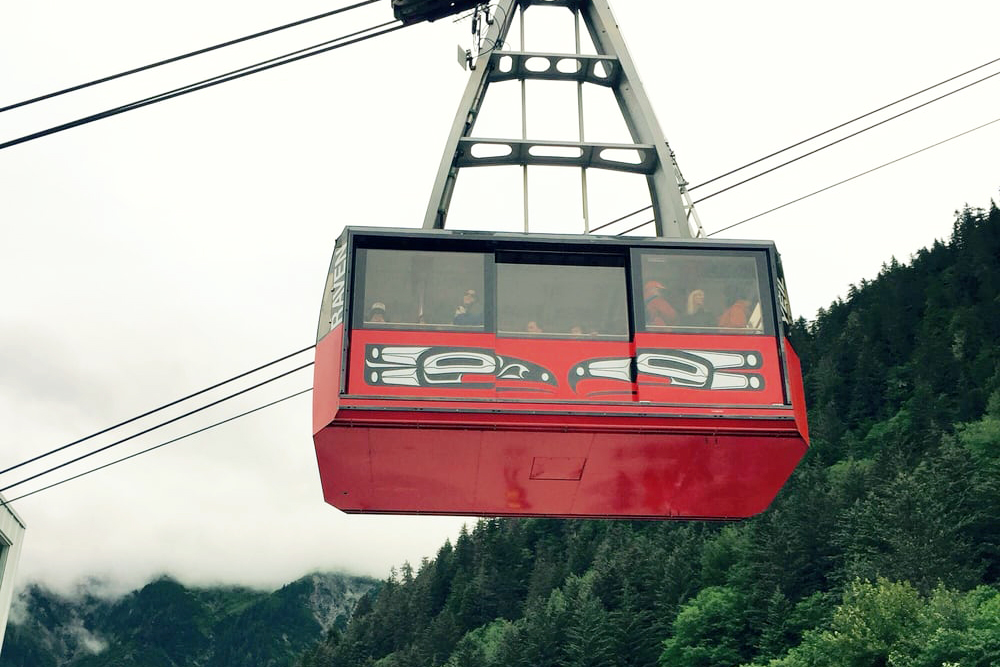 A is for adventure, and awesome, and Alaska. Located on the waterways of the Gulf of Alaska, the scenic city of Juneau is a wanderer's wonderland year-round. No matter when you visit and which direction you're facing, this place is gorgeous. Even the skies are spectacular with excellent stargazing and aurora borealis sightings. Not sure which Juneau attractions to tackle first? Here are three ways to make the most of adventure tourism activities in Juneau:
On land: See the city and surrounding wilderness on foot on the many walking and cycling trails. The Perseverance Trail is ideal for beginner to intermediate explorers, and it offers a unique tour of the downtown area.
In the air: Get a great view of the area from 1,800 feet with a ride on the Goldbelt Mount Roberts Tramway. Catch an eyeful of the Gastineau Channel and take in the city lights and stars glistening over the water.
On the water: Juneau is located in the northernmost rainforest in the world. Float atop a cool lake, hike to a majestic iceberg, or splash at the base of cascades, all in the same place—Mendenhall Glacier.
Located in the heart of Willamette Valley wine country, McMinnville is the perfect pairing of food and tourism. Third Street is a rich snapshot of the valley's fresh flavors and culinary expertise. Our favorite McMinnville eateries share this thoroughfare with many of the region's top wineries, including Willamette Valley Vineyards, Terra Vina Wines, and Eola Hills. Taste your way through these three eateries, and go ahead and do a little day drinking when brunch rolls around:
Community Plate: Eat the most important meal of the day right here. They serve hearty breakfast and lunch menus all day, made from locally sourced ingredients. The restaurant is set up family-style with shared tables and the menu changes with the harvest. Order the Daily Scramble for a seasonal surprise.
La Rambla: This sexy bistro is perfect for gathering the friends for tapas and drinks or going on a chic date. Order several rounds of tapas. We could not stop eating the classic Tortilla Espanola and the grilled asparagus.
Barberry: This fine dining experience features an extensive wine list, a European-inspired menu, and live music on Wednesdays. Opt for the paired menu and let Chef Jacob Way treat your palate to whimsical dishes in an elegant Oregon setting.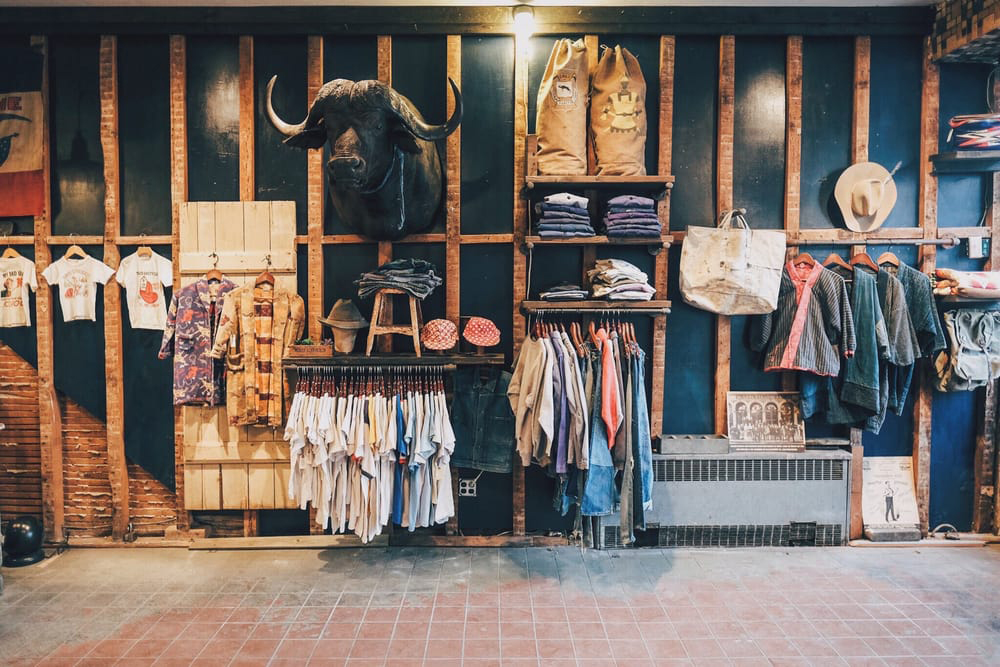 Sorry, Fifth Avenue, but the outer borough of Brooklyn is our favorite place to shop, and we all know why. Home to artists and indie designers, Brooklyn is the birthplace of Etsy. It's probably the source of that handmade hat you get compliments on every time you wear it, too. Grab your shopping bags and travel to this corner of NYC that's known for creativity and a rough edge. Not sure where to start? Check out our three favorites:
Grand Street: Welcome to vintage Williamsburg. On the east end of Grand, Raggedy Threads is a well-curated collection of gently distressed Americana fashion. If your aesthetic is more posh and polished, peruse the racks at Phenix Luxury Consignment + Vintage Collectibles for designer pieces you won't find anywhere else.
Brooklyn Flea: Let this be your one-stop shop for everything eclectic in DUMBO near the Manhattan Bridge Archway. Open April through October, this waterfront flea market is a Brooklyn icon, where antiques dealers, vintage vixens, and artisans bring their found objects and handmade arts and food to one lively hub. During the winter months, the market moves indoors to a venue in SoHo—so convenient.
Park Slope: This is a small neighborhood on the west edge of Prospect Park, and proof that great things come in small packages. If you're looking for souvenirs for the foodies in your family, stop at Valley Shepherd on Seventh Avenue for their fresh goat cheese and gourmet oils and spreads. Take a cheesemaking class and learn more about this creamy treat.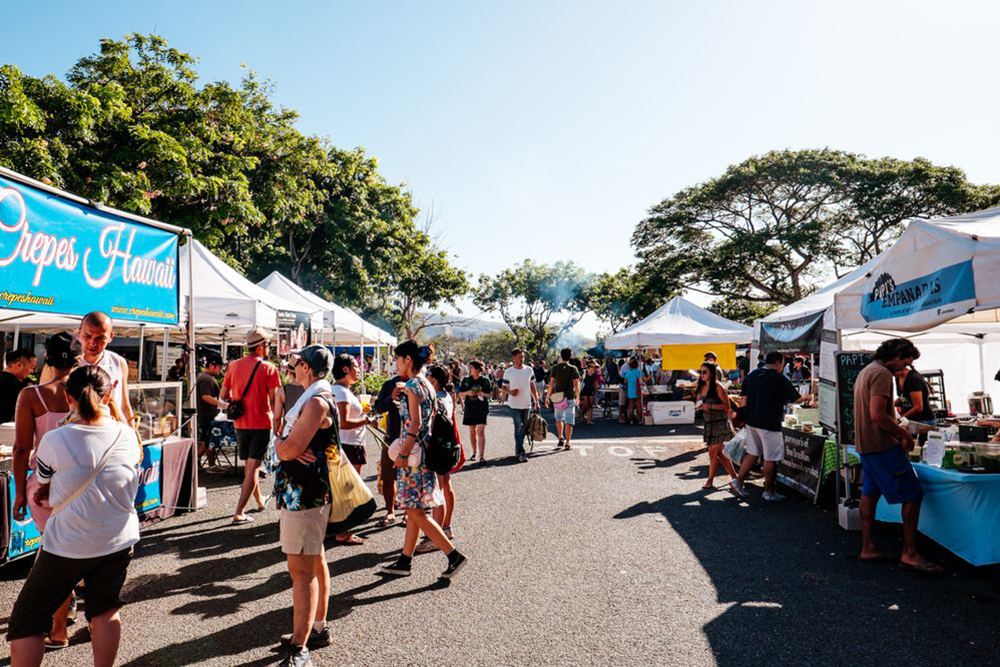 If you love caring for and experiencing nature, ecotourism is the vacation style for you. Wonder, "What is ecotourism?" You're not alone. Ecotourism is travel to undeveloped or fragile natural areas with an itinerary built around low-impact observation and sometimes active conservation. Whether you're a seasoned green traveler or just starting out, Waimea on the Big Island is the perfect place for your getaway at the base of the mountainous Pu'u O Umi Natural Area Reserve.
Farmers markets: The Waimea Valley is known for its many farms and outdoor community gatherings, including Waimea Town Market, Kuhio Hale Farmers Market, and Waimea Midweek Farmers Market. Taste local, indigenous produce while listening to homespun live music as you get to know the people who call the Waimea Valley their home.
Natural wonders: To explore the cultural and natural landscape of the Big Island up close, join a tour, like Big Island in One Day: Volcanoes, Waterfalls & History Tour by Wasabi International Tours. You'll spend time at the fabled Hawaii Volcanoes National Park and walk on a beautiful black-sand beach.
Organic farming: Volunteer at one of the local organic farms, like Kozen Farms. Like other farms in the area, Kozen is family and volunteer-run and they offer volunteer slots in 15 to 20-hour commitments. You could easily give back to the village and the earth, and still have plenty of time for excursions around the island.
Some small towns are secretly the birthplaces of sprawling civilizations. That's certainly the case with Collinsville, where the Mississippians built an infrastructure in earthen mounds long before European explorers ever set foot on the continent. These days, the modern town has preserved both ancient and recent history with care. Embrace your inner history lover at these three landmarks:
Cahokia Mounds State Historic Park: Visit this UNESCO site—the past home of the Mississippi people dating back to 700 AD. During your stay, step back in time with hands-on educational exhibits and all the insights that come from this working research site that spans the centuries.
Willoughby Heritage Farm and Conservation Reserve: Learn historical farming techniques and explore 1930s-style buildings and farm equipment. Hike local trails and antique bridges, or visit on a Wednesday and lend a helping hand with the animals and gardening.
World's Largest Catsup Bottle: Looking for Collinsville's most recognizable icon? This landmark of goodhearted nostalgia makes a lovely gathering place for the World's Largest Catsup Festival that takes place each summer.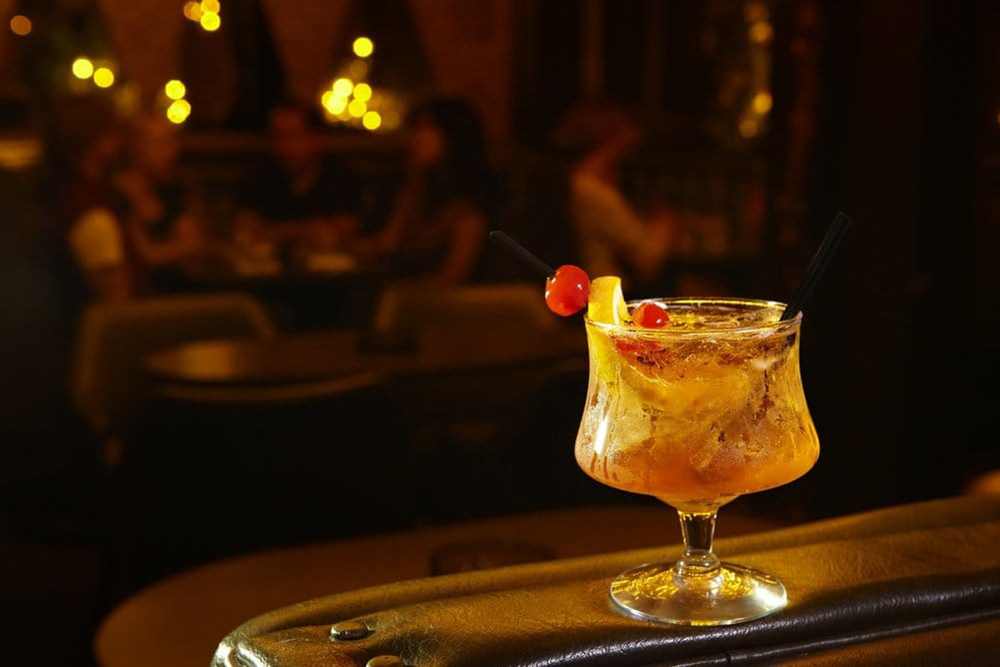 It should come as no surprise that one of the biggest, boldest cities in the Midwest is a great place for travelers who like to stay up and go out late into the wee hours of the night. There's plenty of things to do in Milwaukee by day, and the city doesn't slow down after dark. From cosmopolitan cocktail lounges to boisterous brewpubs, and from wine and paint nights to LGBTQ social events, the nightlife here has something for everyone. You'll have easy access to transportation and lots of good vibes at and around these hot spots:
Milwaukee LGBT Community Center: On Friday nights, casual events, potlucks, game nights, and nights out provide an inclusive space for local LGBTQ folks and visitors. Check out their calendar online or stop by.
Bryant's Cocktail Lounge: Sip your favorite elixir at Milwaukee's oldest cocktail lounge, built in 1938. Dressing up in historical garb is totally acceptable. So is ordering a couple rounds of Bryant's signature vintage cocktails. The Kismet sounds so simple, but we're convinced some voodoo happens between the Southern Comfort and infused syrups.
Brewery culture: Beer is BIG here. Tour some of the major breweries who call Milwaukee home—like Miller, Pabst, Lakefront, and more—or settle in at a local pub for some craft beers at the beloved Roman's Pub. This Bay View favorite has upwards of 30 brews on tap on any given night.
There are a lot of seaside cities in America, and even more spa destinations. But few combine natural beachfront beauty and tranquility with amazing amenities quite like Monterey. Wind down with the sand and sun at Del Monte Beach, make new friends at the Monterey Bay Aquarium, and spend some quality time at one of these sumptuous seaside spas:
Vista Blue Spa: Look out over the Pacific from historical Cannery Row on the rooftop of Vista Blue Spa at the Monterey Plaza. Experience the Forest Air Bathing Ritual and breathe in all the calming benefits of the Japanese tradition of Shinrin-Yoku.
Spa on the Plaza: According to locals in the know, Spa on the Plaza is the place to go for the best skincare treatments in the region. Feel immediately fresh faced after a Calming Facial for sensitive or stressed skin.
Refuge: In nearby Carmel, Refuge is a spa escape with relaxing hydrotherapy rituals and waterfalls, a eucalyptus steam room, and massage treatments. All in a peaceful setting. Just take a deep breath and sink beneath the cooling waters.
For arts & culture connoisseurs: Marfa, TX
In the desert of Far West Texas, Marfa is the ideal place to encounter contemporary art, and find inspiration in an untouched landscape. This small town has become a hub for art galleries, public installations, and a burgeoning New American cuisine scene, where the chefs know we eat with our eyes first. No matter where you go, you'll encounter an intriguing story, image, or rendering, but make sure you carve out some time to visit the world-renowned Chinati Foundation, a contemporary collection that fills a 340-acre space. Start your vacation there:
Chianti Foundation: Not your average gallery, Chianti was founded by Donald Judd with the goal of providing the art community with a space to present permanent art installations on a large scale. Today, the work of international artists includes Roni Horn, Ingólfur Arnarsson, and several others whose work breaks boundaries of the typical gallery experience.
Prada Marfa: Look around for public installations, like the Prada Marfa, a true-to-life sculpture by Elmgreen and Dragset that resembles a Prada boutique. It seems like a strange sight in the middle of the stark desert setting, but this piece becomes more intriguing as it ages with exposure to the elements.
Shop local: Embrace the creative culture. To fuel your own artistic inspiration, shop for locally roasted coffee at Big Bend Coffee Roasters—which dedicates many of its roasts to local and regional causes—or invest in your self-care with handmade soaps at Marfa Brand. Their tea tree and lemongrass soap will wake up your senses to Marfa's unique beauty.
Outdoor festivals are the heart of Colorado tourism, and Nederland plays an important, though macabre, roll in that reputation. When you visit Nederland—known affectionately as Ned—you'll be welcomed by good-humored locals and surrounded by views of the untamed wilderness. You don't want to miss some of their unforgettable community events, though, so plan your getaway accordingly. Nederland's most famous—and strangest—gathering is Frozen Dead Guy Days, hands down. This event takes place in March and includes three live music tents, coffin racing, and a dead poet slam, among other activities—all in honor of Bredo Morstoel, who is frozen in a state of suspended animation in dry ice in the city. Can't make it in March? Check out these festivals instead:
Holiday Mountain Market: Held the first weekend in December, this market brings together local artists, chefs, bakers, and craftspeople to sell their wares and make the season bright.
NedFest: Each August, the city of Nederland starts strumming with a 3-day music and arts festival featuring bluegrass, folk, and Americana. 2018 will be the 20th year for NedFest, so expect an amazing party.
Wild Earth Weekend: Come September, make your way to the Wild Bear Nature Center, and check out this free event that's all about conservation, wildlife, and the great outdoors.
Nederland Oktoberfest and Miners' Day: Celebrate a new event to the city—Oktoberfest—and a tradition they've celebrated since 1880: mining! Cheer on hometown heroes at the athletic competitions, spin around the floor with traditional polka dancing, and observe lots of sawing.
Windfest: Bring your kite to Ned's autumn kite festival. Usually held in September, the day is all about riding the cool breeze. Youngsters can fly their own kites or make new ones on the spot.
What's your travel style, and where are you going next?