Overview of LA VISTA Furano Hills Hot Springs
Choose dates to view prices
Moderate Queen Room (Pasta Dinner Set (Including JPY 2200) & Western Japanese Breakfast Buffet)

Photos of Moderate Queen Room (Pasta Dinner Set (Including JPY 2200) & Western Japanese Breakfast Buffet)

Room amenities

194 sq ft

Sleeps 3

1 Queen Bed

More details

Room information

Bed details

Sleeps

Max people: 3Max adults: 2Max children: 1

Room details

1 Queen Bed

194 sq feet

Internet - Free WiFi

Entertainment - Flat-screen TV

Food & Drink - Refrigerator, coffee/tea maker, electric kettle, and free bottled water

Sleep - Premium bedding, a down duvet, and bed sheets

Bathroom - Partially open bathroom, shower, a toilet with electronic bidet, and slippers

Practical - Safe and desk

Comfort - Daily housekeeping and climate-controlled heating and air conditioning

Need to Know - No cribs (infant beds) or rollaway/extra beds available

Non-Smoking

Deluxe Twin Room

Photos of Deluxe Twin Room

5/5 guest room rating

Room amenities

398 sq ft

Sleeps 5

3 Twin Beds

More details

Room information

Bed details

Sleeps

Max people: 5Max adults: 3Max children: 2

Room details

3 Twin Beds

398 sq feet

Internet - Free WiFi

Entertainment - Flat-screen TV

Food & Drink - Refrigerator, coffee/tea maker, electric kettle, and free bottled water

Sleep - Premium bedding, a down duvet, and bed sheets

Bathroom - Partially open bathroom, shower, a toilet with electronic bidet, and slippers

Practical - Safe and desk

Comfort - Daily housekeeping and climate-controlled heating and air conditioning

Need to Know - No cribs (infant beds) or rollaway/extra beds available

Non-Smoking

Superior Twin Room (Pasta Dinner Set (Including JPY 2200) & Western Japanese Breakfast Buffet)

Photos of Superior Twin Room (Pasta Dinner Set (Including JPY 2200) & Western Japanese Breakfast Buffet)

5/5 guest room rating

Room amenities

280 sq ft

Sleeps 4

2 Large Twin Beds

More details

Room information

Bed details

Sleeps

Max people: 4Max adults: 2Max children: 2

Room details

2 Large Twin Beds

280 sq feet

Internet - Free WiFi

Entertainment - Flat-screen TV

Food & Drink - Refrigerator, coffee/tea maker, electric kettle, and free bottled water

Sleep - Premium bedding, a down duvet, and bed sheets

Bathroom - Partially open bathroom, shower, a toilet with electronic bidet, and slippers

Practical - Safe and desk

Comfort - Daily housekeeping and climate-controlled heating and air conditioning

Need to Know - No cribs (infant beds) or rollaway/extra beds available

Non-Smoking

Superior Twin Room (No Cleaning Service)

Photos of Superior Twin Room (No Cleaning Service)

Room amenities

280 sq ft

Sleeps 4

2 Large Twin Beds

More details

Room information

Bed details

Sleeps

Max people: 4Max adults: 2Max children: 2

Room details

2 Large Twin Beds

280 sq feet

Internet - Free WiFi

Entertainment - Flat-screen TV

Food & Drink - Refrigerator, coffee/tea maker, electric kettle, and free bottled water

Sleep - Premium bedding, a down duvet, and bed sheets

Bathroom - Partially open bathroom, shower, a toilet with electronic bidet, and slippers

Practical - Safe and desk

Comfort - Daily housekeeping and climate-controlled heating and air conditioning

Non-Smoking

Hollywood Twin Room (Pasta Dinner Set (Including JPY 2200) & Western Japanese Breakfast Buffet)

Photos of Hollywood Twin Room (Pasta Dinner Set (Including JPY 2200) & Western Japanese Breakfast Buffet)

5/5 guest room rating

Room amenities

194 sq ft

Sleeps 3

2 Twin Beds

More details

Room information

Bed details

Sleeps

Max people: 3Max adults: 2Max children: 1

Room details

2 Twin Beds

194 sq feet

Internet - Free WiFi

Entertainment - Flat-screen TV

Food & Drink - Refrigerator, coffee/tea maker, electric kettle, and free bottled water

Sleep - Premium bedding, a down duvet, and bed sheets

Bathroom - Partially open bathroom, shower, a toilet with electronic bidet, and slippers

Practical - Safe and desk

Comfort - Daily housekeeping and climate-controlled heating and air conditioning

Need to Know - No cribs (infant beds) or rollaway/extra beds available

Non-Smoking

Moderate Queen Room

Photos of Moderate Queen Room

5/5 guest room rating

Room amenities

194 sq ft

Sleeps 3

1 Queen Bed

More details

Room information

Bed details

Sleeps

Max people: 3Max adults: 2Max children: 1

Room details

1 Queen Bed

194 sq feet

Internet - Free WiFi

Entertainment - Flat-screen TV

Food & Drink - Refrigerator, coffee/tea maker, electric kettle, and free bottled water

Sleep - Premium bedding, a down duvet, and bed sheets

Bathroom - Partially open bathroom, shower, a toilet with electronic bidet, and slippers

Practical - Safe and desk

Comfort - Daily housekeeping and climate-controlled heating and air conditioning

Need to Know - No cribs (infant beds) or rollaway/extra beds available

Non-Smoking

Hollywood Twin Room

Photos of Hollywood Twin Room

4.1/5 guest room rating

Room amenities

194 sq ft

Sleeps 3

2 Twin Beds

More details

Room information

Bed details

Sleeps

Max people: 3Max adults: 2Max children: 1

Room details

2 Twin Beds

194 sq feet

Internet - Free WiFi

Entertainment - Flat-screen TV

Food & Drink - Refrigerator, coffee/tea maker, electric kettle, and free bottled water

Sleep - Premium bedding, a down duvet, and bed sheets

Bathroom - Partially open bathroom, shower, a toilet with electronic bidet, and slippers

Practical - Safe and desk

Comfort - Daily housekeeping and climate-controlled heating and air conditioning

Need to Know - No cribs (infant beds) or rollaway/extra beds available

Non-Smoking

Superior Twin Room (Italian Full-Course Dinner (with JPY 5500) & Western Japanese Breakfast Buffet)

Photos of Superior Twin Room (Italian Full-Course Dinner (with JPY 5500) & Western Japanese Breakfast Buffet)

Room amenities

280 sq ft

Sleeps 4

2 Large Twin Beds

More details

Room information

Bed details

Sleeps

Max people: 4Max adults: 2Max children: 2

Room details

2 Large Twin Beds

280 sq feet

Internet - Free WiFi

Entertainment - Flat-screen TV

Food & Drink - Refrigerator, coffee/tea maker, electric kettle, and free bottled water

Sleep - Premium bedding, a down duvet, and bed sheets

Bathroom - Partially open bathroom, shower, a toilet with electronic bidet, and slippers

Practical - Safe and desk

Comfort - Daily housekeeping and climate-controlled heating and air conditioning

Need to Know - No cribs (infant beds) or rollaway/extra beds available

Non-Smoking

Hollywood Twin Room (Italian Full-Course Dinner (with JPY 5500) & Western Japanese Breakfast Buffet)

Photos of Hollywood Twin Room (Italian Full-Course Dinner (with JPY 5500) & Western Japanese Breakfast Buffet)

5/5 guest room rating

Room amenities

194 sq ft

Sleeps 3

2 Twin Beds

More details

Room information

Bed details

Sleeps

Max people: 3Max adults: 2Max children: 1

Room details

2 Twin Beds

194 sq feet

Internet - Free WiFi

Entertainment - Flat-screen TV

Food & Drink - Refrigerator, coffee/tea maker, electric kettle, and free bottled water

Sleep - Premium bedding, a down duvet, and bed sheets

Bathroom - Partially open bathroom, shower, a toilet with electronic bidet, and slippers

Practical - Safe and desk

Comfort - Daily housekeeping and climate-controlled heating and air conditioning

Need to Know - No cribs (infant beds) or rollaway/extra beds available

Non-Smoking

Moderate Quadruple Room (No Cleaning Service)

Photos of Moderate Quadruple Room (No Cleaning Service)

Room amenities

398 sq ft

Sleeps 6

4 Twin Beds

More details

Room information

Bed details

Sleeps

Max people: 6Max adults: 4Max children: 2

Room details

4 Twin Beds

398 sq feet

Internet - Free WiFi

Entertainment - Flat-screen TV

Food & Drink - Refrigerator, coffee/tea maker, electric kettle, and free bottled water

Sleep - Premium bedding, a down duvet, and bed sheets

Bathroom - Partially open bathroom, shower, a toilet with electronic bidet, and slippers

Practical - Safe and desk

Comfort - Daily housekeeping and climate-controlled heating and air conditioning

Non-Smoking

Superior Twin Room

Photos of Superior Twin Room

5/5 guest room rating

Room amenities

280 sq ft

Sleeps 4

2 Large Twin Beds

More details

Room information

Bed details

Sleeps

Max people: 4Max adults: 2Max children: 2

Room details

2 Large Twin Beds

280 sq feet

Internet - Free WiFi

Entertainment - Flat-screen TV

Food & Drink - Refrigerator, coffee/tea maker, electric kettle, and free bottled water

Sleep - Premium bedding, a down duvet, and bed sheets

Bathroom - Partially open bathroom, shower, a toilet with electronic bidet, and slippers

Practical - Safe and desk

Comfort - Daily housekeeping and climate-controlled heating and air conditioning

Need to Know - No cribs (infant beds) or rollaway/extra beds available

Non-Smoking

Deluxe Twin Room (Pasta Dinner Set (Including JPY 2200) & Western Japanese Breakfast Buffet)

Photos of Deluxe Twin Room (Pasta Dinner Set (Including JPY 2200) & Western Japanese Breakfast Buffet)

5/5 guest room rating

Room amenities

398 sq ft

Sleeps 5

3 Twin Beds

More details

Room information

Bed details

Sleeps

Max people: 5Max adults: 3Max children: 2

Room details

3 Twin Beds

398 sq feet

Internet - Free WiFi

Entertainment - Flat-screen TV

Food & Drink - Refrigerator, coffee/tea maker, electric kettle, and free bottled water

Sleep - Premium bedding, a down duvet, and bed sheets

Bathroom - Partially open bathroom, shower, a toilet with electronic bidet, and slippers

Practical - Safe and desk

Comfort - Daily housekeeping and climate-controlled heating and air conditioning

Need to Know - No cribs (infant beds) or rollaway/extra beds available

Non-Smoking

Hollywood Twin Room (No Cleaning Service)

Photos of Hollywood Twin Room (No Cleaning Service)

Room amenities

194 sq ft

Sleeps 3

2 Twin Beds

More details

Room information

Bed details

Sleeps

Max people: 3Max adults: 2Max children: 1

Room details

2 Twin Beds

194 sq feet

Internet - Free WiFi

Entertainment - Flat-screen TV

Food & Drink - Refrigerator, coffee/tea maker, electric kettle, and free bottled water

Sleep - Premium bedding, a down duvet, and bed sheets

Bathroom - Partially open bathroom, shower, a toilet with electronic bidet, and slippers

Practical - Safe and desk

Comfort - Daily housekeeping and climate-controlled heating and air conditioning

Non-Smoking

Moderate Quadruple Room (Italian Full-Course Dinner (with JPY 5500) & Western Japanese BF Buffet)

Photos of Moderate Quadruple Room (Italian Full-Course Dinner (with JPY 5500) & Western Japanese BF Buffet)

Room amenities

398 sq ft

Sleeps 6

2 Large Twin Beds

More details

Room information

Bed details

Sleeps

Max people: 6Max adults: 4Max children: 2

Room details

2 Large Twin Beds

398 sq feet

Internet - Free WiFi

Entertainment - Flat-screen TV

Food & Drink - Refrigerator, coffee/tea maker, electric kettle, and free bottled water

Sleep - Premium bedding, a down duvet, and bed sheets

Bathroom - Partially open bathroom, shower, a toilet with electronic bidet, and slippers

Practical - Safe and desk

Comfort - Daily housekeeping and climate-controlled heating and air conditioning

Need to Know - No cribs (infant beds) or rollaway/extra beds available

Non-Smoking

Moderate Queen Room (Italian Full-Course Dinner (with JPY 5500) & Western Japanese Breakfast Buffet)

Photos of Moderate Queen Room (Italian Full-Course Dinner (with JPY 5500) & Western Japanese Breakfast Buffet)

Room amenities

194 sq ft

Sleeps 3

1 Queen Bed

More details

Room information

Bed details

Sleeps

Max people: 3Max adults: 2Max children: 1

Room details

1 Queen Bed

194 sq feet

Internet - Free WiFi

Entertainment - Flat-screen TV

Food & Drink - Refrigerator, coffee/tea maker, electric kettle, and free bottled water

Sleep - Premium bedding, a down duvet, and bed sheets

Bathroom - Partially open bathroom, shower, a toilet with electronic bidet, and slippers

Practical - Safe and desk

Comfort - Daily housekeeping and climate-controlled heating and air conditioning

Need to Know - No cribs (infant beds) or rollaway/extra beds available

Non-Smoking

Deluxe Twin Room (Italian Full-Course Dinner (with JPY 5500) & Western Japanese Breakfast Buffet)

Photos of Deluxe Twin Room (Italian Full-Course Dinner (with JPY 5500) & Western Japanese Breakfast Buffet)

5/5 guest room rating

Room amenities

398 sq ft

Sleeps 5

3 Twin Beds

More details

Room information

Bed details

Sleeps

Max people: 5Max adults: 3Max children: 2

Room details

3 Twin Beds

398 sq feet

Internet - Free WiFi

Entertainment - Flat-screen TV

Food & Drink - Refrigerator, coffee/tea maker, electric kettle, and free bottled water

Sleep - Premium bedding, a down duvet, and bed sheets

Bathroom - Partially open bathroom, shower, a toilet with electronic bidet, and slippers

Practical - Safe and desk

Comfort - Daily housekeeping and climate-controlled heating and air conditioning

Need to Know - No cribs (infant beds) or rollaway/extra beds available

Non-Smoking

Moderate Quadruple Room

Photos of Moderate Quadruple Room

Room amenities

398 sq ft

Sleeps 6

2 Large Twin Beds

More details

Room information

Bed details

Sleeps

Max people: 6Max adults: 4Max children: 2

Room details

2 Large Twin Beds

398 sq feet

Internet - Free WiFi

Entertainment - Flat-screen TV

Food & Drink - Refrigerator, coffee/tea maker, electric kettle, and free bottled water

Sleep - Premium bedding, a down duvet, and bed sheets

Bathroom - Partially open bathroom, shower, a toilet with electronic bidet, and slippers

Practical - Safe and desk

Comfort - Daily housekeeping and climate-controlled heating and air conditioning

Need to Know - No cribs (infant beds) or rollaway/extra beds available

Non-Smoking

Moderate Quadruple Room (Pasta Dinner Set (Including JPY 2200) & Western Japanese Breakfast Buffet)

Photos of Moderate Quadruple Room (Pasta Dinner Set (Including JPY 2200) & Western Japanese Breakfast Buffet)

Room amenities

398 sq ft

Sleeps 6

2 Large Twin Beds

More details

Room information

Bed details

Sleeps

Max people: 6Max adults: 4Max children: 2

Room details

2 Large Twin Beds

398 sq feet

Internet - Free WiFi

Entertainment - Flat-screen TV

Food & Drink - Refrigerator, coffee/tea maker, electric kettle, and free bottled water

Sleep - Premium bedding, a down duvet, and bed sheets

Bathroom - Partially open bathroom, shower, a toilet with electronic bidet, and slippers

Practical - Safe and desk

Comfort - Daily housekeeping and climate-controlled heating and air conditioning

Need to Know - No cribs (infant beds) or rollaway/extra beds available

Non-Smoking

Deluxe Twin Room (No Cleaning Service)

Photos of Deluxe Twin Room (No Cleaning Service)

Room amenities

398 sq ft

Sleeps 5

1 Queen Bed and 1 Double Bed

More details

Room information

Bed details

Sleeps

Max people: 5Max adults: 3Max children: 2

Room details

1 Queen Bed and 1 Double Bed

398 sq feet

Internet - Free WiFi

Entertainment - Flat-screen TV

Food & Drink - Refrigerator, coffee/tea maker, electric kettle, and free bottled water

Sleep - Premium bedding, a down duvet, and bed sheets

Bathroom - Partially open bathroom, shower, a toilet with electronic bidet, and slippers

Practical - Safe and desk

Comfort - Daily housekeeping and climate-controlled heating and air conditioning

Non-Smoking

Moderate Queen Room (No Cleaning Service)

Photos of Moderate Queen Room (No Cleaning Service)

Room amenities

194 sq ft

Sleeps 3

1 Queen Bed

More details

Room information

Bed details

Sleeps

Max people: 3Max adults: 2Max children: 1

Room details

1 Queen Bed

194 sq feet

Internet - Free WiFi

Entertainment - Flat-screen TV

Food & Drink - Refrigerator, coffee/tea maker, electric kettle, and free bottled water

Sleep - Premium bedding, a down duvet, and bed sheets

Bathroom - Partially open bathroom, shower, a toilet with electronic bidet, and slippers

Practical - Safe and desk

Comfort - Daily housekeeping and climate-controlled heating and air conditioning

Non-Smoking
Rating 5 - Excellent. 60 out of 91 reviews
Rating 4 - Good. 28 out of 91 reviews
Rating 3 - Okay. 2 out of 91 reviews
Rating 2 - Poor. 0 out of 91 reviews
Rating 1 - Terrible. 1 out of 91 reviews
4.7/5
Property conditions & facilities
Stayed 5 nights in Feb 2020
Liked: Cleanliness, staff & service, amenities, property conditions & facilities
Very clean, nice location. Private bath system is disorganized, should be via appointment as every other place I've ever been to is. Rooms are *very* compact, not much room to move around, especially if you have luggage. Parking system isn't exactly ideal either. Food was good, room was quiet, overall good but not great.
Stayed 1 night in Aug 2020
Stayed 2 nights in Aug 2020
Stayed 1 night in Jul 2020
Liked: Cleanliness, staff & service, amenities, property conditions & facilities
I stayed in the hotel in the middle of March, not many people were there because of pandemic. Despite of unusual circumstances, hotel worked in normal way. All staff was extremely helpful, polite and professional. My favourite was Onsens. One big public Onsen with pool inside and outside on the top floor of the hotel with amazing view of mountains. There also three private Onsen for families. Always spotless clean. Good breakfast, two types European and Japanese with great choice of food. Hotel located just a few minutes walk from rail and bus station. Hotel also has big car parking. Hotel based in centre of Furano city and there are many shops and restaurants around. I visited Furano for skiing. Ski resort is a bit far away from hotel. In skiing season hotel provides free shuttle bus to ski lift. Unfortunately this option was not available for me and I have to use city public bus or 30 min. walk. The weather was great and walking was not a problem. I definitely recommend this hotel for holidays or weekends. I would like to say big thank to all hotel staff for nice and relaxing holiday there .
Stayed 5 nights in Mar 2020
Stay in the know with the Expedia app
Get real-time notifications, view your trip details, and access mobile-only deals.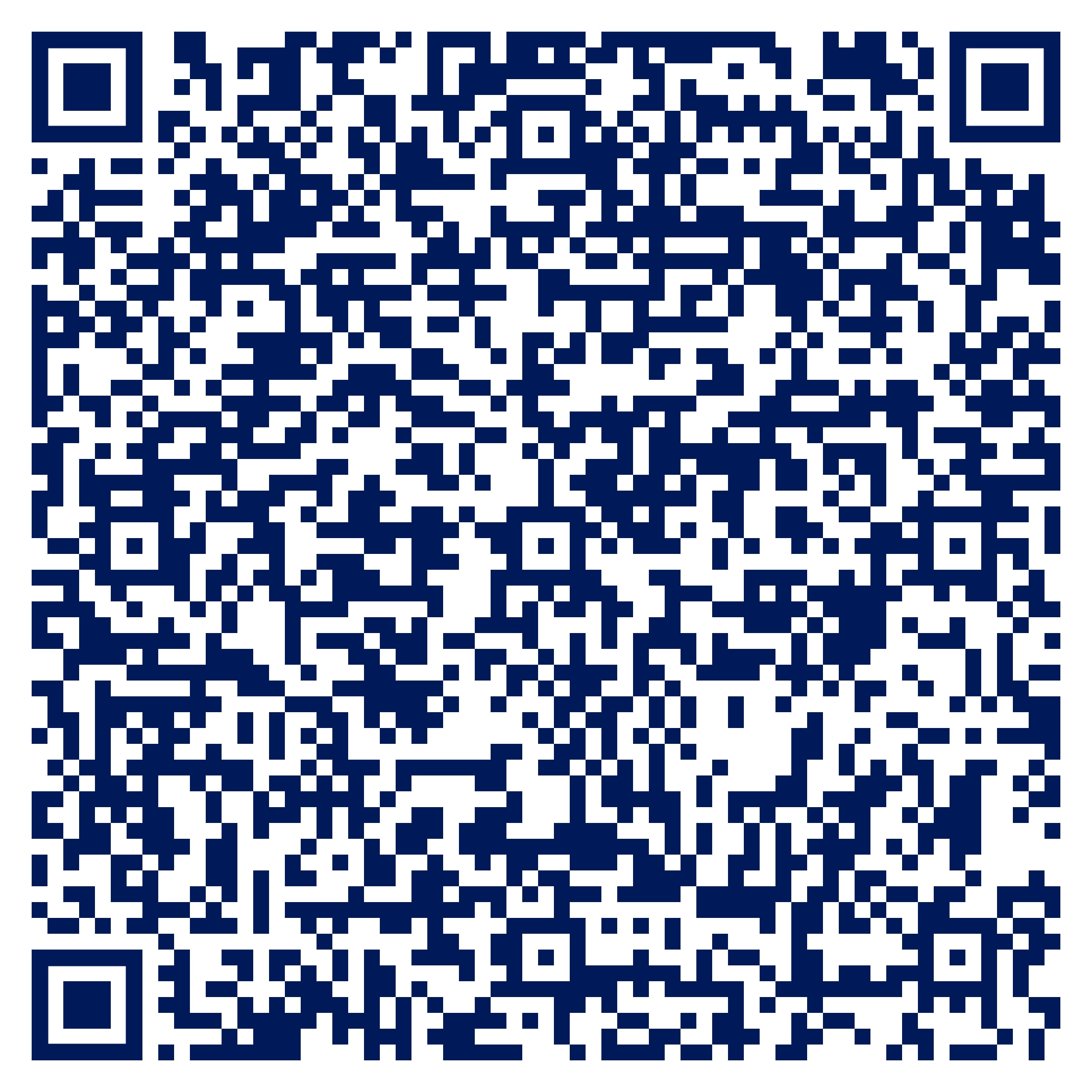 Scan the QR code