By Expedia Team, on January 5, 2018
The ultimate birthday getaways
Another birthday, another trip around the sun—this calls for a celebration!
You've spent your birthdays braving the bar crawls, acting shocked at your own surprise parties, and even refusing to leave the comfort of your couch, but when was the last time you booked a birthday getaway?
A milestone birthday means next-level celebrating, and jet-setting is the best way we know how. Whether you're saying goodbye to your 20s or inching over the hill, we've picked the best places to go for your birthday. Here you'll find inspiration for both last-minute getaways and birthday vacations that'll have you counting down the days until you turn a year older. Check out our celebration suggestions and get ready to blow out the candles!
Edgy 18th birthday destinations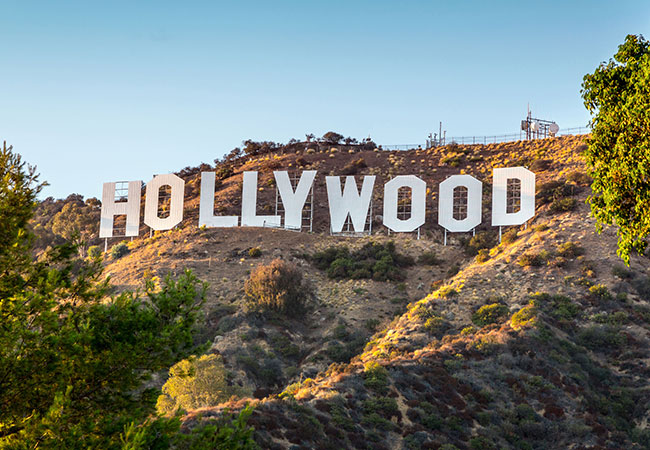 Hello mellow: Hurray for turning 18! You can vote and get all the tattoos you want without your parents' permission. Now it's time to venture to Seattle and eat some cake, while overlooking the Puget Sound. The Pacific Northwest is a prime place to welcome adulthood, as you tour the underground tunnels and brave the tippy top of the Space Needle. From the fascinating exhibits at the Chihuly Garden and Glass Museum to sweet eats at Pike Place Market, Seattle is perfect party grounds—and we're sure you'll find plenty of tattoo parlors there, too, but you didn't hear it from us.
Family affair: You may be getting older, but that doesn't mean you have to act your age. Let loose in Orlando, where you and your family can hit up all the amusement parks, eating your way through funnel cake, while seeing how many times you can ride your favorite coaster in a row. Your birthday comes but once a year, so what are you waiting for? Put on some mouse ears and go wild at the waterpark.
Party hardy: You still have a few years until you can sip libations with the 21+ crowd, but that doesn't mean you can't celebrate 18, dancing the night away to your favorite band or DJs. Believe it or not, Los Angeles has a ton of music venues and dance clubs where you and your 18+ crew are welcome, from the legendary Whiskey A Go Go to Hollywood's OHM Nightclub. Beach hop by day, and club hop by night in this trendy SoCal city.
Totally cool 21st birthday places
Party hardy: At the stroke of midnight, you're finally allowed to legally purchase alcohol—so it's pretty much a given that you'll want to celebrate with some spirits. Raise your glass and cheers to another year in New Orleans, where some bars never even close! Beyond sipping on Sazeracs, you can imbibe all the local flavors, from the delicious Cajun cuisine to the impromptu jazz street sessions.
Hello mellow: Just because you can buy a case of beer and order a round of shots doesn't mean you need to celebrate your birthday into oblivion. Take it easy with a trip to the hipster city of Portland, where you can spend your special day gorging yourself on Voodoo Doughnuts, browsing the vinyl at one of the many record stores, and drinking up the awesome views of the Columbia River. And don't worry, there are plenty of arcade bars and breweries for when you do want to flash your ID.
Family affair: Not everyone wants their parents around to witness their 21st birthday, but you're not too cool to spend your birthday adventure with your siblings or cousins. Round up the gang for the perfect excuse for a vacation to Miami: your birthday. Nothing says family bonding quite like ordering birthday cocktails at oceanfront bars and eating your weight in Cuban sandwiches and croquetas. After a night that turns to morning, recharge with shot of cafecito and a spot in the sand on Miami Beach.
Flirty 30th birthday getaway ideas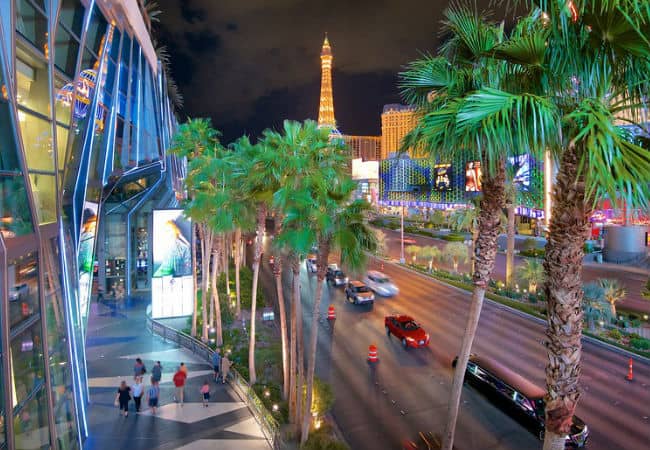 Party hardy: Thirty is the new 20, haven't you heard? This calls for dancing until dawn and sleeping it off poolside. Las Vegas is just the place to say hello to 3-0, with bottle service and limo rides, of course. Glam it up at the clubs on The Strip, get front row seats to legendary concerts, and float the day away at one of the hottest pool parties in town.
Family affair: If you're looking for birthday trip ideas you can share with your partner, consider somewhere a little tamer than Vegas, such as San Diego. You'll still get the warm weather and sunshine, but it's more beachy, less club-y. Go for a snorkeling excursion in La Jolla Cove and enjoy a meal on the patio of the famous Hotel Del Coronado. With miles of beaches, restaurants with sunset views, and water activities galore, turning another year older never sounded so good.
Hello mellow: You're happy to leave your 20s in the past, which means you're over the kinds of celebrations that leave you with a wicked headache come morning. Turn a new leaf this year, and spend your birthday in nature. Yosemite National Park is a place where you'll find peace and quiet, allowing you to recharge for the year ahead. Hike the John Muir Trail and set your sights on the majestic Half Dome—you just may come home feeling younger than when you left!
Fabulous 40th birthday vacation ideas
Viewfinder Tip: Reserve a party bus or limo to tour the Napa Valley vineyards safely and in style.
Party hardy: Turning 40? Go on, wine about it. That is, drink vino at the Napa Valley vineyards. NorCal's wine country, with its scenic views and endless libations, is one of the most perfect 40th birthday destinations. Spend a peaceful day in the valley getting pampered at a spa, browsing the shops in town, and sipping your way through the vineyards.
Hello mellow: A more relaxed 40th birthday trip idea is to venture to Hilton Head. Whether you're looking to tee up at one of the 30 golf courses in town or take a sunset hike on Pinckney Island, this South Carolina retreat offers plenty of low-key birthday activities. Kayak along Calibogue Sound or simply bask on the shores of Forest Beach—it's your birthday, you do what you want.
Family affair: Another 4-0 idea is to round up the kids and ring in another year under the desert sun in the Grand Canyon. This Arizona hot spot provides the ultimate birthday retreat, where you can celebrate your big day by hiking the trails or relaxing surrounded by incredible scenery. Find a peaceful oasis at the base of Havasu Falls, toast with a glass of wine on the Grand Canyon Railway, and explore the North Rim for a birthday you won't soon forget.
Nifty 50th birthday getaways
Family affair: They say you're over the hill now, but isn't that the fun part? Throw your hands up and enjoy the ride! Of all the best 50th birthday vacation ideas, Denver takes the cake. You can't go wrong with breathtaking Rocky Mountain views, microbreweries, and nearby ski slopes. Winter or summer, this mountain town offers the best stomping grounds for an outdoorsy birthday bash with your whole family in tow.
Party hardy: If you're keener on skyscrapers than mountain ranges, go big in NYC. This magical city that never sleeps has birthday-worthy celebrations around every corner. Whether you score box seats to a Broadway show, go on a shopping spree on Fifth Avenue, or dine from the top of a revolving rooftop restaurant, you'll be feeling fine and 50 in New York City.
Hello mellow: It's your birthday, and you can lounge all day at the pool if you want to. If your idea of the perfect celebration includes relaxing under a cabana with a chilled drink in your hand, then Palm Springs is the place for you. This desert playground invites you to soak up the heat at the poolside by day, and explore downtown by night. Mosey around the antique shops, stop in the art galleries, and nosh at the local eateries for a birthday well spent.
Swanky 60th birthday travel ideas
Hello mellow: You're 60, baby! Of all the 60th birthday trip ideas under the sun, you belong on a Honolulu beach on Oahu with a frothy drink in your hand. You've earned it. Put up your feet on the shores of Waimanalo Beach or heck, take a scuba certification class! Mark off all those Hawaiian bucket list items. From scenic helicopter tours to enchanting luaus, you'll find more than enough ways to say, "Happy birthday to me!"
Party hardy: Pack the birthday cake and party streamers for a weekend getaway for couples in none other than San Francisco. There's something so magical about the City by the Bay, and it's even more whimsical when you have something worth celebrating. Book a spa treatment, set sail on a catamaran cruise, and sip handcrafted cocktails on a rooftop with a view of the skyline. This coastal city promises to dazzle on your special day.
Family affair: Not into all that birthday fuss? Consider the charming town of Charleston for a slightly less showy 60th. You and your family will find under-the-radar ways to celebrate, such as ferry rides along the harbor and dolphin sightings at Waterfront Park. Stock up on some treats at Charleston City Market and picnic at Sullivan's Island with a view of the lighthouse to toast what's ahead!
This year, you're not getting away with spending your birthday at home. Pull out the party hats and choose one of these awesome birthday vacations.
Where will you be celebrating your next milestone birthday?