LIVE: Gaudi's Barcelona Virtual Tour with Expert Guide
By The Tour Guy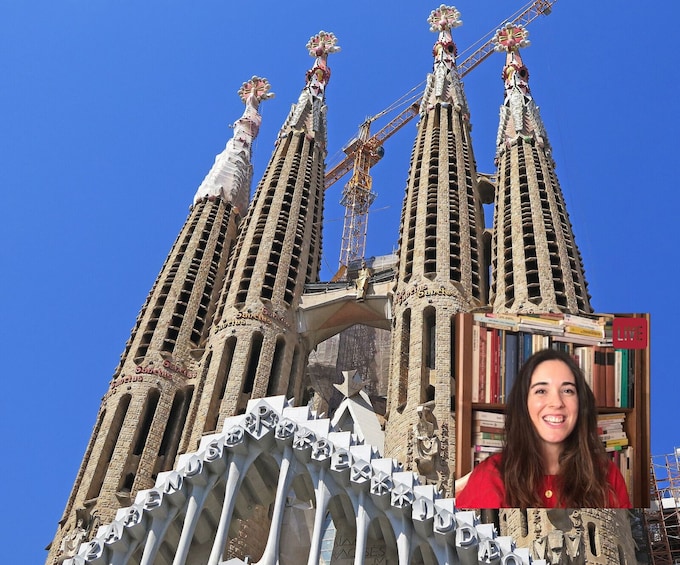 Free cancellation available
Highlights
An english-speaking guide with expertise on Barcelona

A sixty minute tour of Gaudi's great works

Have all your questions answered in a live Q&A session

Sagrada Familia, Casa Battlo, and more

Explore with an expert
About this activity
What's included, what's not
Virtual Tour of Barcelona's highlights
Know Before You Book
This is a virtual tour, completed online.
What you can expect
All Start times are in Eastern Standard Time (EST).
What is a Virtual Guided Tour. It is not virtual reality. It is a licensed guide led webinar packed with photos, videos, polls and a fully interactive chat function which makes this anything but a lecture video. There is also a live Q&A at the end satisfying all your questions about Barcelona. Whether you've never been abroad or spent every summer in Spain, enjoy this exciting, interactive experience from the comfort of your home.
Antoni Gaudi is one of the most celebrated architects that Spain has ever produced, whose influence can be seen all over the world. Loved by Dali, hated by Picasso, Gaudi was an extraordinary man with visions of transforming his beloved city of Barcelona into a beacon of art and beauty. With an expert guide, you'll explore the man behind such great works as the Sagrada Familia and Casa Batlló on this hour-long virtual tour, which includes:
An english-speaking guide with expertise on Barcelona and its history

A sixty minute tour of Gaudi's great works: Sagrada Familia, Casa Batlló and more.

Have all your questions answered in a live Q&A session with your guide
As a tip for your guide, please consider purchasing a guest spot. All additional proceeds will go directly to your guide. It's a great way to give back!
Sagrada Familia
To finish Gaudi's masterpiece, it has taken nearly 150 years of painstaking work. It truly demonstrates how detailed and complex the Sagrada Familia is, and the kind of passion that Barcelonians have for this spectacular cathedral. There are 18 spires that tower over the church, each representing different biblical figures. The last and tallest spire is meant to represent Jesus Christ, but has yet to be completed. Once it is, the church will be the tallest in the world. Explore all the nooks and crannies that make up this complex masterpiece with your expert guide.
Casa Batlló
Next your guide will continue the journey into the brilliant and artistic mind of Antoni Gaudí. The house-turned-museum Casa Batllo is the ultimate representation of Gaudi's unique style. Called the "House of Bones, Gaudi's use of uneven lines creates the appearance of a skeletal form. Learn about the incredible and diverse history of the building, originally built for the wealthy Batllo family and later served as an insurance office.