LIVE: Borghese Gallery Virtual Tour with Art Historian Guide
By The Tour Guy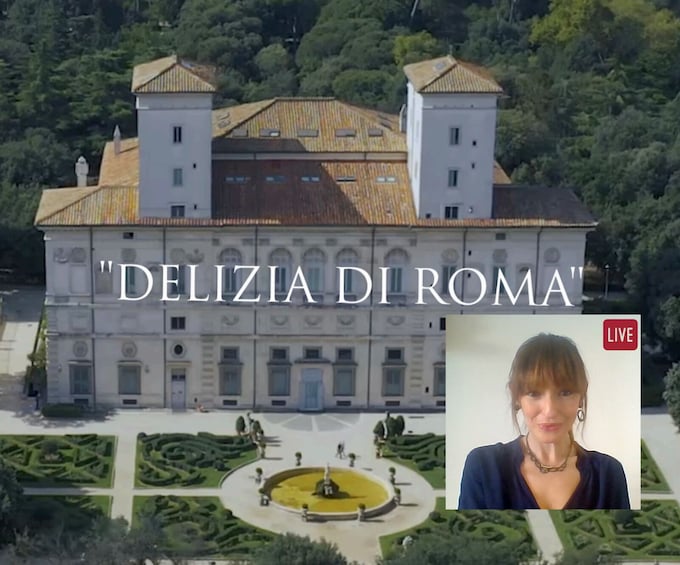 Highlights
A Borghese Virtual Tour lasting one hour

Interactive experience with an expert guide

Have all your questions answered in a live Q&A session.

See the great works of the Renaissance

Works by Caravaggio, Bernini and more!
About this activity
What's included, what's not
Virtual Tour of the Borghese Museum
Know Before You Book
This is a virtual tour, completed online.
What you can expect
All Start times are in Eastern Standard Time (EST).
What is a Virtual Guided Tour. It is not virtual reality. It is a licensed guide led webinar packed with photos, videos, polls and a fully interactive chat function which makes this anything but a lecture video. There is also a live Q&A at the end satisfying all your questions about the Borghese Gallery. Whether you've never been abroad or spent every summer in Italy, enjoy this exciting, interactive experience from the comfort of your home.
As a tip for your guide, you can purchase a guest spot on your tour. With the additional proceeds going directly to your guide, it's a great way to show your appreciation and support.
Gian Lorenzo Bernini
The Baroque period of Renaissance art is notable for its exaggerated splendor and dramatic compositions. There is no better sculptor who captured the voice of this period than Gian Lorenzo Bernini. With just a few simple tools and blocks of stone, Bernini crafted some of the most enduring pieces of Renaissance sculpture. With your guide, you'll explore some of his most iconic works, and gain a deep understanding of why they are still celebrated to this day.
Caravaggio
From one Baroque master to another, you will visit the room dedicated to Caravaggio. On this portion of the tour you will learn unbelievable stories of Caravaggio's life from apprenticeship to an exiled criminal. You will also see the progression of his painting style and the evolution of "chiaroscuro" which creates the incredible lighting present in his work. Your guide will also talk about lesser known parts of Caravaggio's life including the foreshadowing of his fall from grace.