Search Fort Myers & Sanibel
We recommend booking a stay with no cancellation fees in case plans change.
Please check government advisories before booking and traveling.
Sponsored content by The Beaches of Fort Myers & Sanibel

A change of pace can change everything
On The Beaches of Fort Myers & Sanibel, wide-open beaches, secluded islands, and natural surroundings are waiting to welcome you when you're ready. So when you feel the time is right, we look forward to seeing you again.
In this corner of Southwest Florida, islands not only form the coastline but are also part of the lifestyle.
If you're looking for that unforgettable Florida getaway, this is the place for you; with a variety of beaches with different personalities, it's only a matter of time before you find the one that's just right for you.
Relaxing on the beaches and islands is just the start. There are endless things to do and experience here; whether it's nature and wildlife, kayaking or paddleboarding or collecting seashells, there is something for everyone.
In fact, collecting shells is one of the most popular beach activities and shell lovers travel from all over the world to admire the wide variety and to collect them as souvenirs. The best places to find these little treasures are Sanibel or Captiva, as these two islands in the Gulf of Mexico act like a sieve, making it easy for shells to wash ashore unscathed.
Fort Myers Beach offers a family-friendly atmosphere, waterfront restaurants and bars, as well as 11 km of soft white-sand beaches. Times Square is definitely worth a visit for its colorful souvenir shops and lively restaurants that sit at the foot of the historic fishing pier. Visitors and locals come together every evening to enjoy the picture-perfect sunsets that paint the sky in bright orange and reds.
Lovers Key State Park is located on the southern end of Fort Myers Beach. Not only is there a remote, unspoilt beach to enjoy here, but plenty of nature and wildlife to explore. Kayaking and paddleboarding are the best ways to get an up-close view of manatees, dolphins and birds. You can also take in the sights from hiking and biking trails that meander through the maritime hammock.
Only accessible by boat, the islands of North Captiva, Cayo Costa State Park, and Cabbage Key each offer a unique experience. From long secluded and sparsely populated beaches to an exclusive selection of shells, absolute tranquility and the quaintest of restaurants are just waiting to be explored.
If boating, fishing and vacation homes are more your thing, don't forget Cape Coral. Perfectly connected to Fort Myers by a short bridge across the Caloosahatchee River, Cape Coral offers families and couples a wide range of vacation opportunities. There are various parks, shopping facilities and many restaurants, bars and events here for you to enjoy, yet you are only 25 minutes away from the nearest outlet shopping mall and a mere 30 minutes away from Fort Myers Beach or Sanibel Island.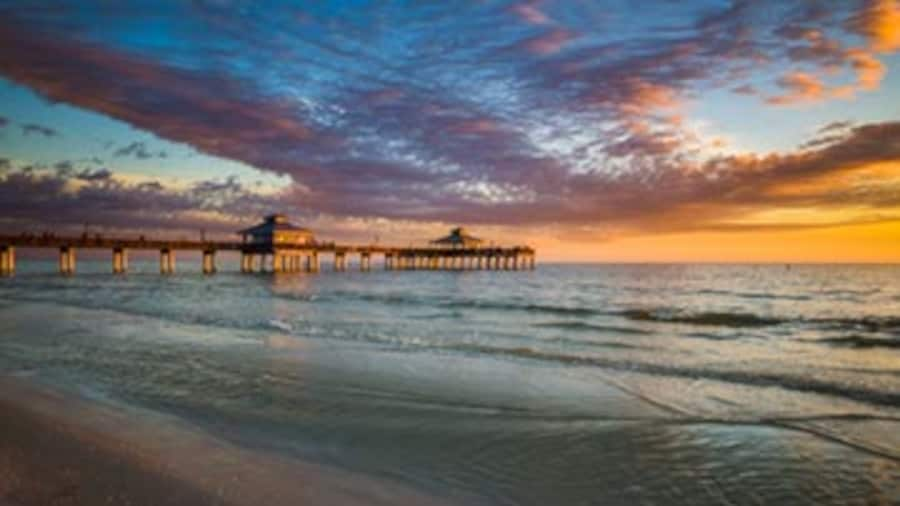 Beaches, islands and so much more to discover
Our islands are the jewels of Southwest Florida—a small island paradise right on the Gulf of Mexico. The beaches here are quiet, untouched and tropical—many connected to the mainland by short bridges. Perfect stretches of white sand, lush greenery and palm trees give a distinctly Caribbean feeling. You will never have to fight for your towel space on this beautiful coastline.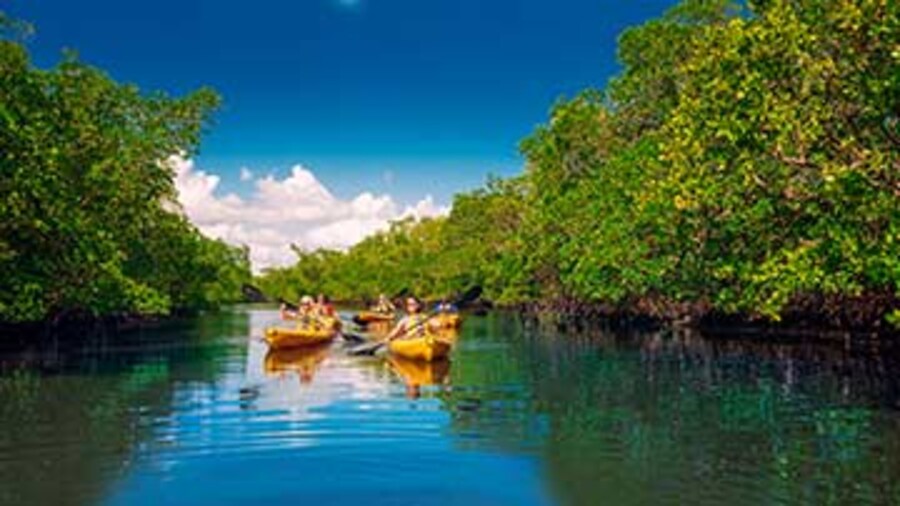 So much more than just sand and sea
To fully understand why nature is different here from other places in Florida, you have to leave the material world behind. Protected coasts, mangrove forests and unspoilt islands complement each other and offer a balanced ecosystem and everything that goes with it; manatees, dolphins, alligators, turtles and a variety of bird species.
The Wildlife Refuge on Sanibel, also called "Ding Darling", offers a great starting point to explore this diverse animal world. The only decision you have to make is whether to go on a voyage of discovery by bike, kayak or on a guided tour.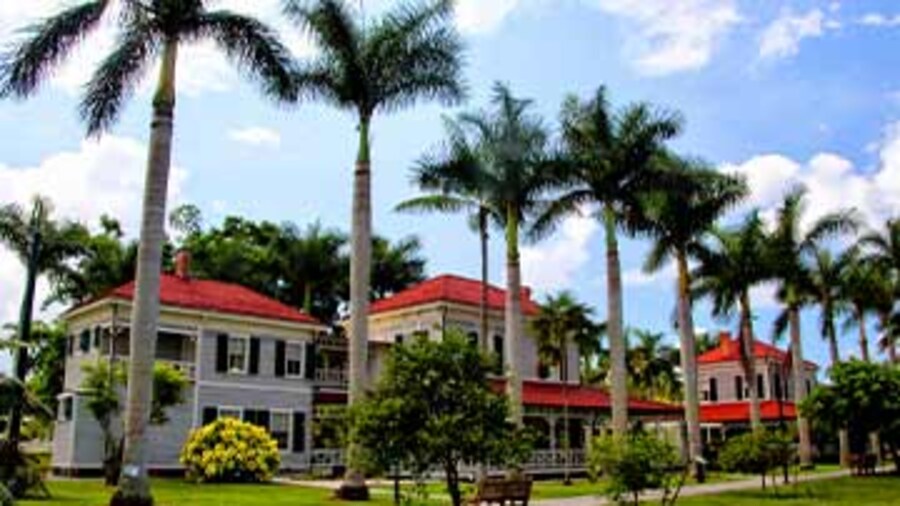 Art, culture and history in abundance
Along the waterfront of the Caloosahatchee River, the Fort Myers River District's brick-paved streets lead to charming local galleries and performing arts venues. Small museums tell stories of the Spanish explorers' quest for eternal youth and the culture of the area's indigenous Calusa Indians. The region around Fort Myers has also been touched by historical events like the European discovery, the American expansion and even the winter homes of iconic inventors Thomas Edison and Henry Ford.


Select hotel offers in Fort Myers & Sanibel
Terms and conditions
Special offers are only available at participating hotels. Hotel savings are based upon Expedia's everyday hotel rates, excluding taxes and other fees. Minimum stay may be required. Offers are subject to availability and may be discontinued without notice. Additional restrictions and blackout dates may apply.