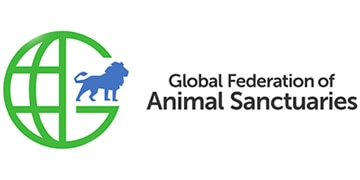 About Global Federation of Animal Sanctuaries
Global Federation of Animal Sanctuaries (GFAS) is a 501(c)3 non-profit organization dedicated to the sole purpose of strengthening and supporting the work of animal sanctuaries, rescues, and rehabilitation centers worldwide. The goal of GFAS in working with and assisting these animal care facilities is to ensure they are supported, honored, recognized and rewarded for meeting important criteria in providing care to the animals in residence.
GFAS was founded in 2007 by animal protection leaders from a number of different organizations in response to virtually unchecked and often hidden exploitation of animals for human entertainment and financial profit. We are the only globally recognized organization for certifying that a facility meets the GFAS Standards of Excellence and recognizes those as a true "sanctuary." As such, facilities around the world, large and small, come to GFAS for guidance and support in achieving and maintaining GFAS-accredited status. To learn more, visit www.sanctuaryfederation.org .
Public Tours and Visitation at GFAS
Many GFAS accredited sanctuaries and rescue centers offer tours or other public visitation programs. These activities are highly educational in nature and provide a wonderful opportunity for sanctuaries to educate the public about the need for sanctuaries and the reasons that animals come into captivity.
GFAS believes that tours and visitation should not in any way jeopardize animal welfare or the safety of animals and humans, nor misinform visitors about natural behaviors of the wild animals viewed at the sanctuary. Visitors to GFAS accredited facilities can expect amazing animal experiences that minimize the impact on the animals and their environment, and do not cause the animals stress - all while learning about their incredible rescue stories.