By Expedia Local Expert, on December 27, 2019
The Best Thing to Do in Every State
If you've ever wondered about all the different cultures and characters that call America home, then this is the bucket list for you. From sea to shining sea, the Nifty 50 are brimming with brand-new shops, ancient landmarks, unexpected treasures, and incredible things to do.
We've curated a powerhouse list of attractions and activities that celebrate the signature flavors, unique festivals, and vibrant faces in each state, along with a couple of our favorite federal territories. Check out 52 of the greatest things you can find across the United States.
1. Alabama
Visit Africatown in Mobile
This historic district was founded by some of the last enslaved people brought to the United States—illegally smuggled less than 2 years before the Civil War aboard the Clotilda, whose wreck was just found in 2018. See how residents formed one of America's most unique communities as you get to know the scenery along the Mobile River.
2. Alaska
Admire the aurora borealis in Fairbanks
Wanna see the best attraction in Alaska? Just look up. This scientific wonder is a beauty to behold, and the area around Fairbanks offers clear skies and limited light pollution. Embark on an Arctic Circle excursion for an incandescent winter adventure in the Alaskan wilds.
3. Arizona
Walk in the footsteps of Wild West legends in Old Tucson
Grab an Old Tucson Theme Park admission and get a little dirt on your boots on the set of cinematic classics like The Bells of St. Mary's and Gunfight at the O.K. Corral.
4. Arkansas
Make Art in the Ozarks in Fayetteville
Inspired by spectacular surroundings, the artists at Terra Studios will wow you with their sculptures, blown glass, jewelry, and more. Take a class or enjoy a peaceful walk in the art garden.
5. California
Rest under the world's oldest trees in Inyo National Forest
For a fresh perspective on life, take a hike through the Ancient Bristlecone Pine Forest in the White Mountains and meet someone who's really seen it all. One of these trees, appropriately named Methuselah, has been dated to the 29th century BC—older than the Great Pyramid and maybe even Stonehenge.
More things to do in California
6. Colorado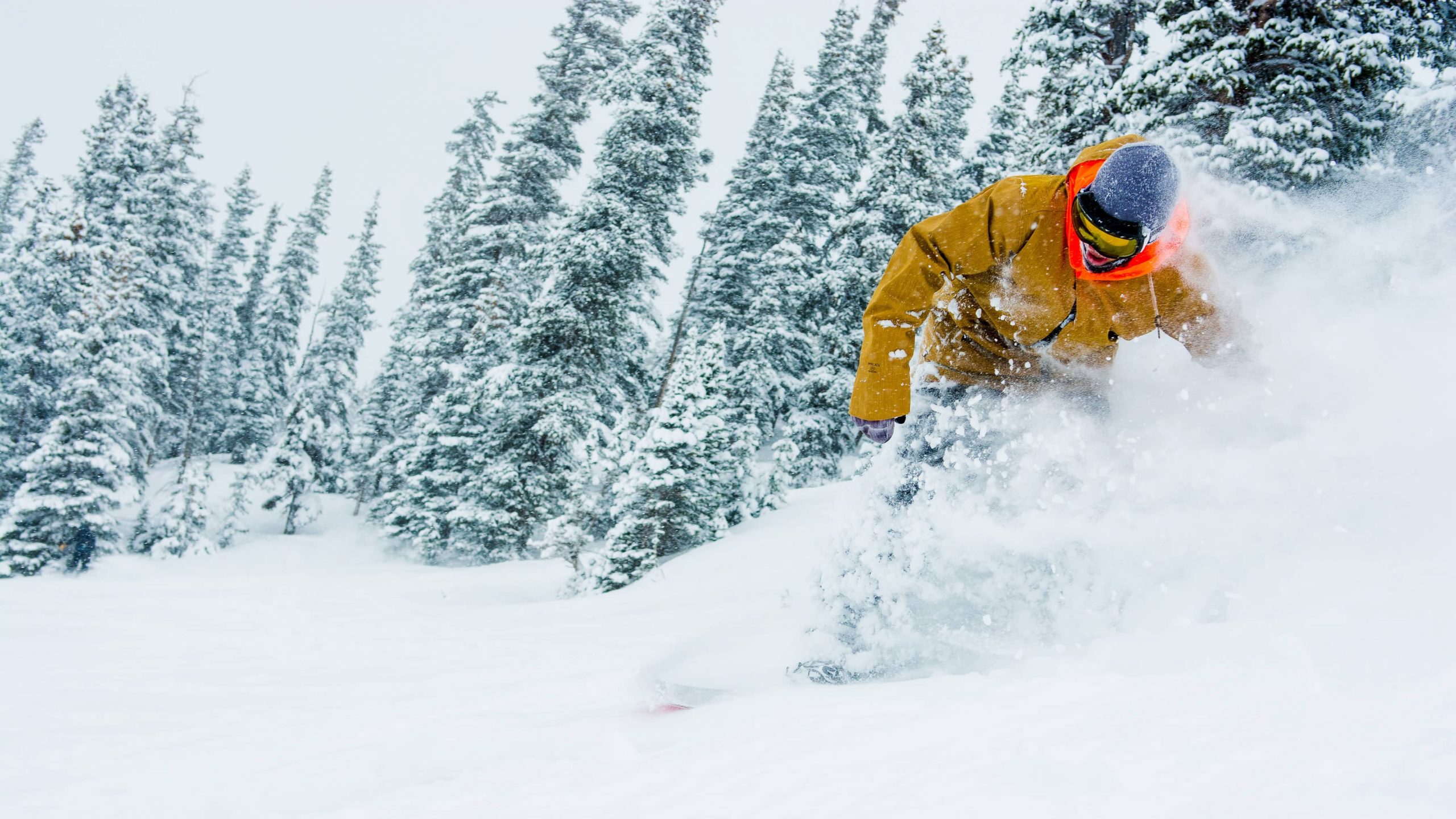 Hit the powder in Telluride
If you're heading to the Centennial State, chances are you want to hit the slopes and enjoy some craft beer (just a guess). Grab your gear and go snowboarding in Telluride with Christy Sports. This charming town is the hideaway for celebrities and culture connoisseurs alike, as it hosts festivals year-round, including the Telluride Blues & Brews Festival in September.
7. Connecticut
Enter a Gilmore Girls state of mind in Litchfield County
This enchanting corner of Connecticut inspired the show's creator, Amy Sherman-Palladino, with its small-town characters and gorgeous scenery. Rewatch the revival season and see the state Rory and Lorelai-style with a visit to Averill Farm in Washington Depot and a meal at Community Table.
More things to do in Connecticut
8. Delaware
Bike the beaches in Fenwick Island
You might not think of beach-hopping when you plan a trip to the Diamond State, but the sparkling coastline awaits. Pedal along the Ocean to Bay Bike Tour this April 29.
9. Florida
Take a sunset cruise in Tampa's Boca Ciega Bay
The folks at Dolphin Landings will whisk you away to the peaceful bay for a glowing evening. Bring a bottle of Champagne and toast to an amazing experience in the Sunshine State.
10. Georgia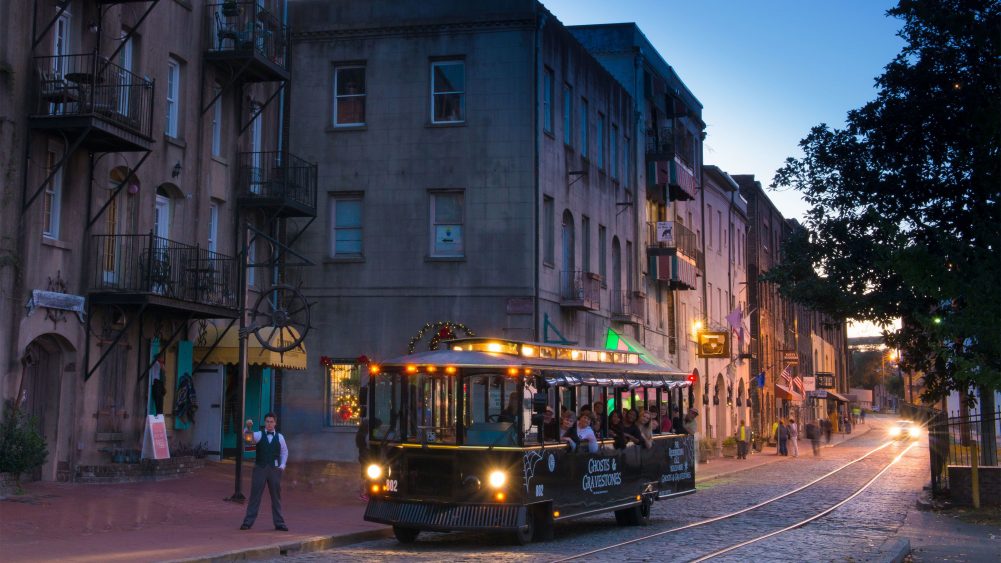 Mingle with ghosts in Savannah
Hop on a vintage trolley for a guided ghost tour of the city's exquisite architecture and haunted history with the local Cool Savannah Tours & Gifts.
11. Hawaii
Face your anemones off the Nā Pali Coast
Calm, clear, and filled with sea life, the waters around the Aloha State are perfect for snorkeling. Check out the waterfalls as you sail with the trade winds along the coast of Kauai, and then dive in to explore the dazzling community of fish and corals in one of the oldest reef systems around. Stop by in the winter to see humpback whales mingling nearby.
12. Idaho
Dance your way down the streets of Coeur D'Alene
Join the lakeside city of Coeur d'Alene for Music Walk on the second Friday of the month from January through March. A riff on the more common first Friday art walks that take place around the country, Music Walk adds a lively tune to the picturesque city on beautiful winter nights.
13. Illinois
Explore the Garden of the Gods in Shawnee National Forest
This beautiful refuge used to be farmland until the Great Depression returned it to nature. Now, decades of conservation have made this one of the most spectacular places in America's heartland. Take a scenic hike along the River to River Trail and check out the sculpted grey sandstone that rises out of the wilderness.
14. Indiana
Live Life on the Prairie at Conner Prairie
Head back to the 19th century in this outdoor living museum just northeast of Indianapolis. From Lenape Indian camps to Civil War battles, Conner Prairie lets you experience Indiana history as it unfolds all around you.
15. Iowa
Take in a filming location in Dyerville
In 1987, the owner of a rural plot of land got a knock on the door. Today, that location is a legend that people still come to see. Stand on home plate at the "Field of Dreams" baseball field near Dyersville.
16. Kansas
Relax at Lake Shawnee in Topeka
With babbling brooks, boating, swimming, and more, Lake Shawnee is an outdoor destination for the whole family. The Huff 'n Puff Balloon Rally takes place there every September and fills the sky with a rainbow of colors.
17. Kentucky
Make new friends at Old Friends Thoroughbred Retirement Farms in Georgetown
Here retired racehorses run free in peaceful paddocks—the perfect reward after a fast-paced career.
18. Louisiana
Paddle through the swamp in Manchac
Strike out into the lush cypress groves on a kayaking journey like no other. The calm waters and peaceful surroundings of Manchac Swamp are the perfect place to explore the Bayou State's wilderness.
More things to do in Louisiana
19. Maine
Take a seaside hike in Bar Harbor
Take in the coastal views and fresh air on the Ocean Trail and treat yourself to a malty, chocolaty Coal Porter at Atlantic Brewing. Cheers!
20. Maryland
Stand beneath waterfalls at Swallow Falls State Park
What's more refreshing than the mist of waterfalls on your face? Sipping an orange crush cocktail—Maryland's signature twist on the classic screwdriver—after exploring a park brimming with cascades.
21. Massachusetts
Get nautical in Plymouth Harbor
Visit the Mayflower II in Plymouth Harbor and stop for some famous "chowdah" at Cabby Shack. There's nothing like early American history to make you crave New England comfort food.
More things to do in Massachusetts
22. Michigan
Eat apple cider doughnuts in Greenville
When the first leaves of the year fall, run—don't walk—to Klackle Orchards for their scrumptious pastries. It's a family-favorite among locals, and the orchards are a lively outdoor destination for kids both tall and small.
23. Minnesota
Go to an avant-garde theater in Minneapolis
The Mini Apple has one of the biggest theatre communities in the U.S. and The LAB Theater is known for premiering world-class contemporary and experimental productions. It can get a little weird…in a good way.
More things to do in Minnesota
24. Mississippi
Learn about Mississippi's rich modern history along the Freedom Trail
If you've ever geeked out about the Constitution and American civilian life, then follow the 444-mile path from Natchez to Nashville. This path, known as the Natchez Trace, is lined with history from the Civil War to the Civil Rights Movement.
More things to do in Mississippi
25. Missouri
Follow the Pony Express through the state
Set your auto-reply, put down the smartphone, and drive along the Pony Express National Historic Trail, starting in St. Joseph.
26. Montana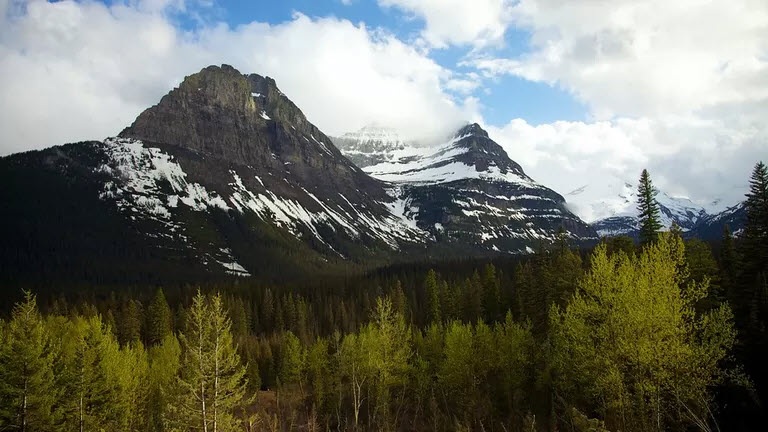 Chill with the mountain goats in Glacier National Park
Home to some of the last glaciers in the Lower 48, the park is a paradise for some of the continent's rarest creatures. Strike out along Going-to-the-Sun Road and mingle with the grizzlies and Rocky Mountain goats in the lush expanse of the park.
27. Nebraska
Go museum hopping in Lincoln
Home to the National Museum of Roller Skating and the Museum of American Speed, Lincoln's cultural scene is fun, quirky, and always on the go. Check out the dinosaurs and mammoths at Morrill Hall and the supersonic jets at the Strategic Air Command and Aerospace Museum just outside of town.
28. Nevada
Take to the skies above Las Vegas
You've already heard there are plenty of fun things to do in Nevada. When you want to kick things up a notch, climb into a stunt plane and get some altitude for a gravity-defying adventure above the desert.
29. New Hampshire
Go pumpkin crazy in Milford
When autumn rolls around, your pumpkin spice latte—bless it—doesn't hold a candle to the Milford Pumpkin Festival. Games, pumpkin carving, and pie, oh my!
More things to do in New Hampshire
30. New Jersey
Sip and swim in Cape May
You can go beach hopping and wine tasting all in the same place: Cape May. Take a tour of the vineyards at Willow Creek Winery and swirl and sample your way through their top sellers (and cellars).
More things to do in New Jersey
31. New Mexico
Wander among an ancient civilization in Taos Pueblo
Explore the oldest continuously inhabited settlement in North America at Taos Pueblo, near the charming modern town of Taos. Local artisans and bakers set up shop in picturesque adobe homes passed down through the generations.
More things to do in New Mexico
32. New York
Find your chill in Syracuse
Hit snooze on the City that Never Sleeps, and eat and drink your way through Syracuse instead. Embark on a food and wine tour with The Sommelier Company and travel deeper into the Finger Lakes.
33. North Carolina
Tap your feet at the Merry-Go-Round in Mount Airy
Stop by downtown Mount Airy's Earle Theatre for America's second longest-running live radio show, after the Grand Ole Opry. Every Saturday morning, Merry-Go-Round lights up the stage with down-home bluegrass and a lively jam session.
More things to do in North Carolina
34. North Dakota
Take a pioneering cruise in Bismarck
The Lewis & Clark Riverboat lets you follow in the footsteps—or, maybe, in the wake—of the early American explorers, complete with a great view of North Dakota's capital.
More things to do in North Dakota
35. Ohio
Eat Buckeye candy
Named after the beloved Buckeye State, this peanut butter and chocolate confection was created by Gail Tabor to serve at college football game parties. These days, you can find Buckeyes all over the state. If you can't get your hands on some homemade treats, find the nearest Esther Price storefront and check out West Side Market in Cleveland for a few more favorite Buckeye foods.
36. Oklahoma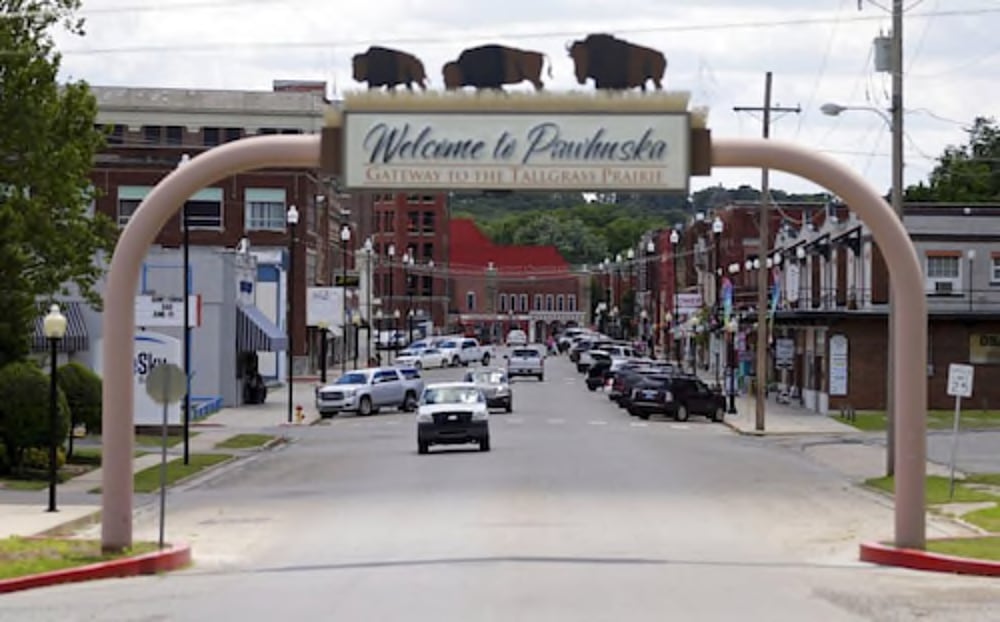 Shop The Pioneer Woman Mercantile in Pawhuska
Opened in late 2016, The Pioneer Woman Mercantile is already one of our favorite one-stop shops for home décor, gifts, and hospitality. The retail space is inspired by writer, TV personality, and rancher, Ree Drummond.
37. Oregon
Go spelunking in a lava cave in Bend
Don't worry; the lava in Bend's caves isn't molten by any stretch of the imagination. But Lava River Cave will still thrill you with its long tunnels once hollowed out by flowing lava. Need to cool off? Order some River Ale at Deschutes Brewery after your adventure.
38. Pennsylvania
Eat homemade whoopie pies in Lancaster
Since the late 18th century, Lancaster Central Market has been a gathering place for shopping, eating, and exchanging gossip. Pick up one of the region's iconic Amish treats and take a bite out of history.
More things to do in Pennsylvania
39. Rhode Island
See WaterFire light up Providence
With blazing torches and public art, the people at WaterFire hope to illuminate and enliven downtown Providence. Make sure you see the city glow in the new year.
More things to do in Rhode Island
40. South Carolina
Eat barbecue in Charleston
Other states claim to serve the best saucy, smoky meat, but SC's mix of mustard, brown sugar, and tangy vinegar rises to the top. Grab some extra napkins and chow down at Smoke BBQ on King Street.
More things to do in South Carolina
41. South Dakota
Go on safari in Custer
A buffalo Safari, that is. Join a Jeep full of wilderness-craving travelers like yourself and get up close and personal with these majestic creatures of the American West. Safari groups meet up at Custer State Park Resort for an unforgettable ride.
More things to do in South Dakota
42. Tennessee
Walk the line in Memphis
Take a stroll along Memphis' historic Beale Street Entertainment District and see the place that's nurtured whole generations of music, from country and blues to hip-hop and soul. Go on a tour led by local artists for the inside story of what makes the city sing.
More things to do in Tennessee
43. Texas
Reach for the skies in Houston
Texas has been home to astronauts and rocketeers since the early days of the Space Race, and Space Center Houston has plenty to show for it. Check out a training facility for the International Space Station and a real Saturn V moon rocket, along with plenty more mementoes from NASA's greatest hits.
44. Utah
Discover Bears Ears
With layers of history ranging from the Navajo people to American cowboys, Bears Ears National Monument is a standing testament to the stories of the American West. Plus, it's a beautiful route for a mountain bike ride that takes you from 2 miles' elevation to the edge of Lake Powell.
45. Vermont
Watch the seasons change in Okemo Valley
Get behind the wheel, turn up Billie Holiday's "Moonlight in Vermont," and drive through the colorful trees along scenic Route 100 Byway in Okemo Valley.
46. Virginia
Make a wish at the Luray Caverns in the Shenandoah Valley
Look into the depths of the Wishing Pool and make your wish among one of the most striking cave systems in America. Every year, the coins tossed into the pool are collected and donated to a different cause, netting hundreds of thousands of dollars so far.
47. Washington
Set sail on the Lady Washington in Grays Harbor
Featured on Pirates of the Caribbean, Star Trek: Generations, and more, the Lady Washington is a replica of the original Pan-Pacific trade ship of the same name. Today you can learn to sail or enjoy a little jaunt into the harbor on these vintage decks.
More things to do in Washington
48. West Virginia
Soak in Berkeley Springs
Built around natural mineral springs, this small but luxurious town is an indulgent destination, and you have lots of treatments and spas to choose from. To soak in the natural springs, wander over to the Berkeley Springs State Park.
More things to do in West Virginia
49. Wisconsin
Eat beer cheese soup in Milwaukee
For those who love comfort food—who doesn't?—Wisconsin is seriously one of the coolest places to visit in the U.S. Why? Because Wisconsin knows beer, cheese, and cold weather. Eat the famous beer cheese soup at Milwaukee's Rumpus Room.
More things to do in Wisconsin
50. Wyoming
Ride the Aerial Tram over Jackson Hole
This state is huge and beautiful. See the Equality State from the sky. The Aerial Tram takes you up into the mountains—perfect for reaching the slopes in the winter and hiking trails during the warmer seasons.
51. Washington, D.C.
View the Cherry Blossoms on the National Mall
The nation's capital may not be a state, but that isn't for lack of trying—nor for lack of culture or character. Visit the District in spring to see the blooming Japanese cherry trees, a century-old gift from the mayor of Tokyo that have become a true international symbol.
More things to do in the District of Columbia
52. Puerto Rico
Explore the universe in Arecibo
Until 2012, the Arecibo Observatory in America's Caribbean commonwealth was the largest radio telescope in the world, and it's still an impressive sight. Check out the immense collecting dish on a guided tour that also shows off the incredible landscape which made the facility possible.
More things to do in Puerto Rico
---
Whether you're gearing up for a cross-country road trip or looking for an unforgettable experience close to home, it's always a great time to travel through the United States. Add some of these fun places to go in the U.S. to your next itinerary. You can also scope out some of the best things to do around the US with virtual tours of museums, landmarks, and national parks.
What do you love to do in your home state?