Liked: Cleanliness, staff & service, property conditions & facilities, room comfort
Beautiful & peaceful stay thanks to George!
Our stay at Kallos Imar was wonderful. Honestly, we have George to thank for that! He turned a bad situation upside down. We had originally booked an expensive hotel overlooking the caldera in Firostefani. When we arrived however, the room reeked of mildew. It was horrible. We wasted our vacation time looking for a new place to stay but with not much luck. We finally found Kallos Imar online and decided to rent a car to get to that area of Santorini. When we arrived, George greeted us and was able to get us a room pretty late. We were so relieved to have a beautiful, clean and nice smelling room! Since we enjoyed it, we booked 2 additional nights there bc we felt so comfortable. George checked in on us and made sure we enjoyed our stay. He was always smiling and friendly, which goes a long way after being so disappointed at our other hotel. The hotel itself is crisp white Cycladic style and very clean. The rooms are modern and sleek. They have a lovely pool area and also offer a great breakfast that's included. If you want to be away from the hectic areas of town, this tranquil hotel is a gem in the Mesaria area.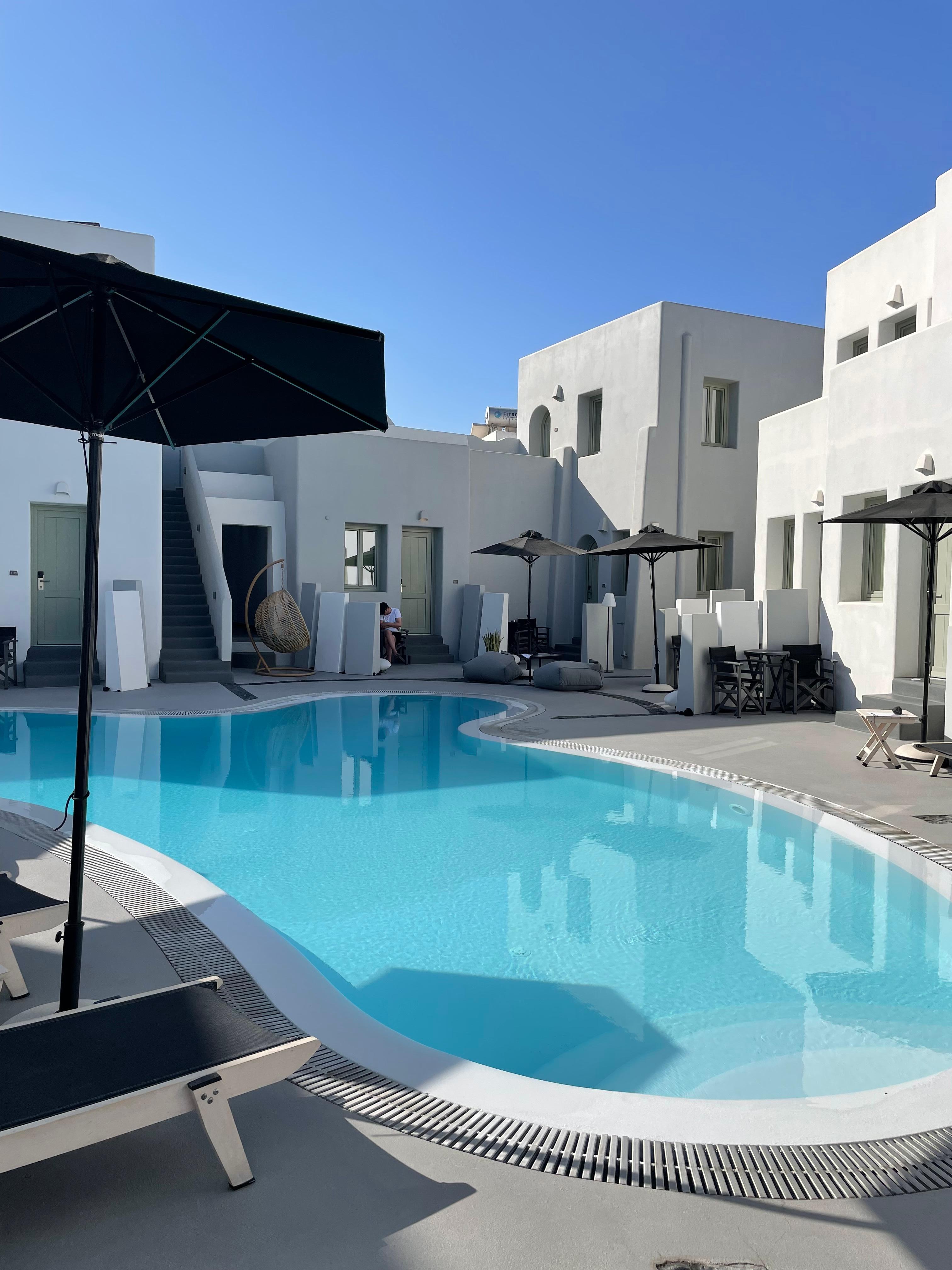 Stayed 2 nights in Sep 2021