Make sure you're ready for the journey ahead
5 ways to prep for your next road trip
So, you've decided to take a road trip. You know you'll need to check the tires, and make sure the gas tank is full. But, have you thought about what else you may need along the way? Here's our guide to prepping for your next long drive.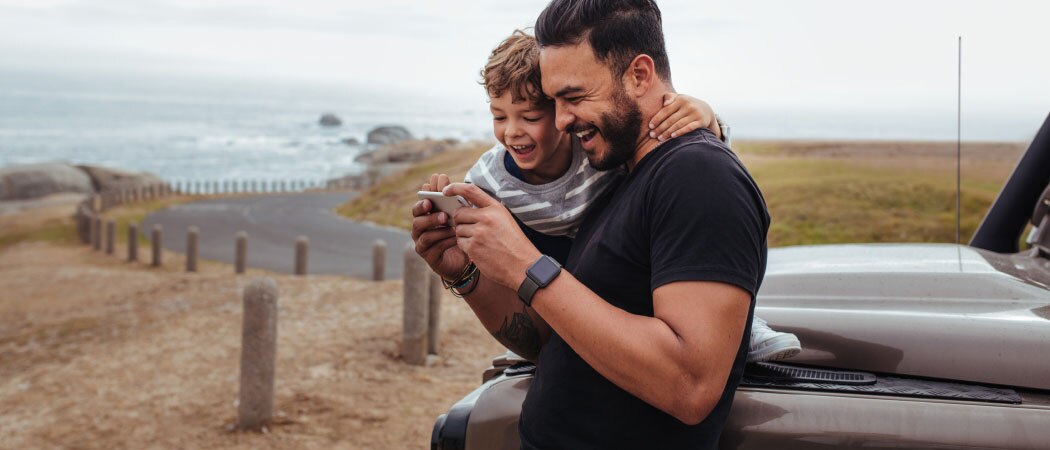 Download and bookmark handy apps or info
Technology is your best friend on the road. Here are some of our favorite resources to help you with find all the basic necessities no matter where you are on your journey.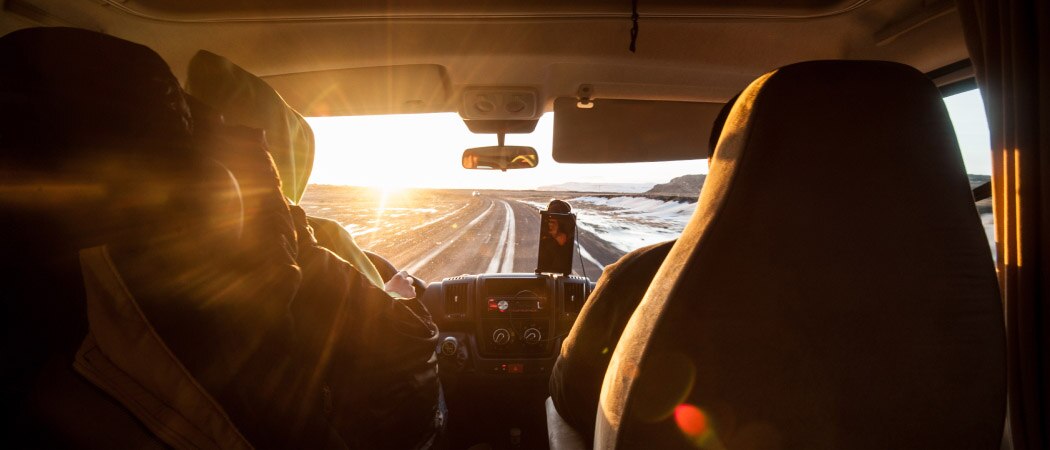 Don't forget the gadgets
We all know 21st-century tech can make your road trip so much easier, but the last thing you want is to realize you forgot your phone charger in the middle of a long drive. Be sure to have these items handy in case of emergencies or erratic phone service.
Portable GPS or mounted smartphone holder
Personal hotspot
Car chargers or adapters
Maps, traffic, and gas apps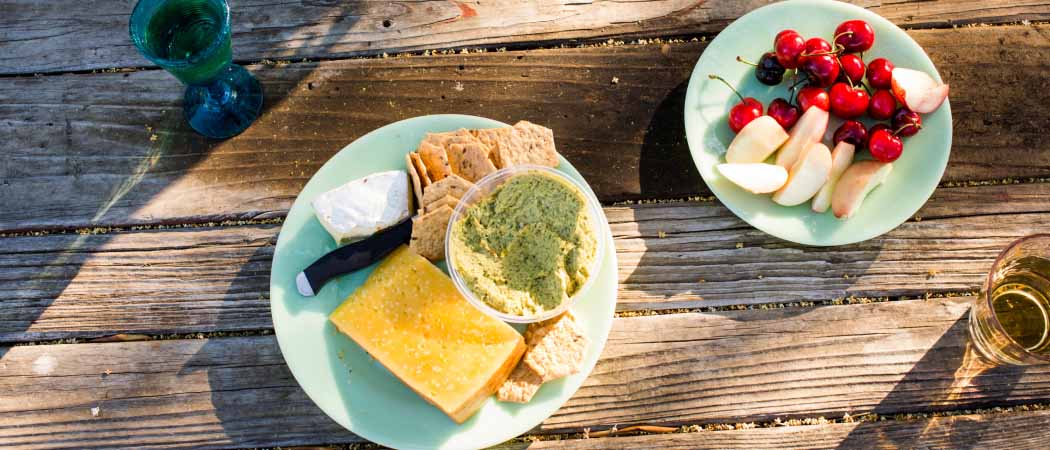 Pack the right snacks
With the abundance of junk food in gas stations along every road trip route, it's no wonder that many drivers turn to potato chips, mini doughnuts, and soda. However, staying alert and feeling your best means picking up healthy snacks for your trips, too. Some on-the-go favorites include apple slices, string cheese, trail mix, granola, protein bars, and beef jerky, all of which you'll find in gas stations next to the sugary stuff.
Pro tip: Use a craft or tackle box for an easy way to pack the snacks and have them all in one convenient location.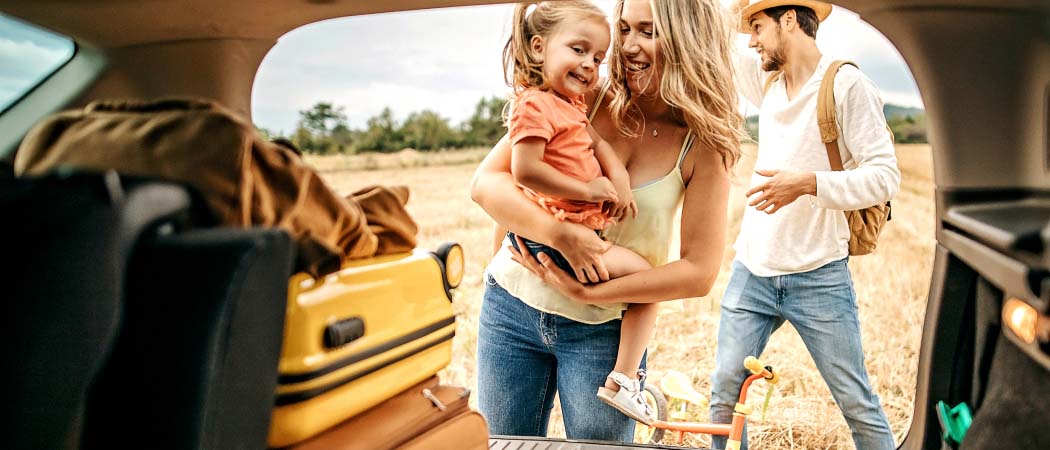 Prepare for the unexpected
Most drivers have their license and registration close by at all times, but have you thought to bring these helpful items along for the ride as well?
Printed or paper map
Cash and coins for tolls
Pen and paper
List of important phone numbers
Vehicle emergency kit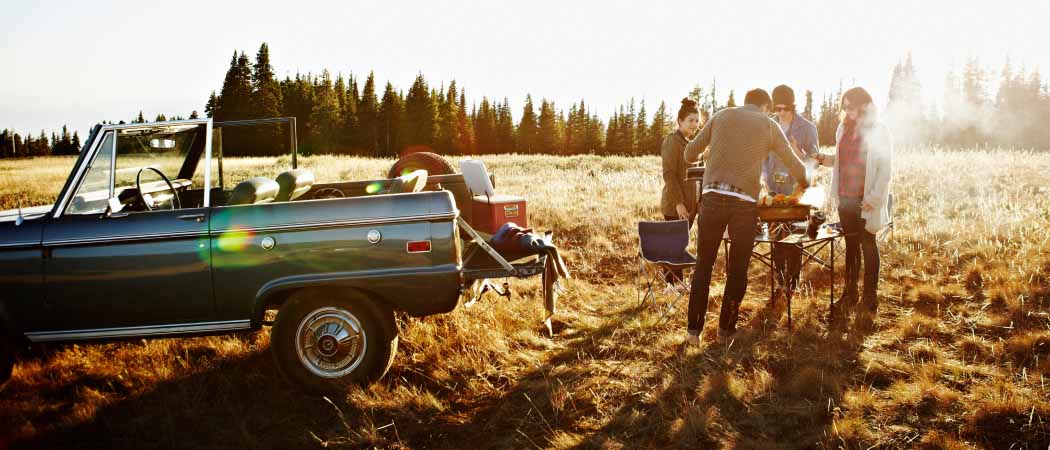 Pick the right destination and pit stops
This might seem obvious, but choosing the right route ensures your trip is as efficient (and fun!) as possible. Research some of your desired destinations on Expedia, and "favorite" hotels to stop at along the way. You can also use the Expedia app to change your plans on the go so you can travel wherever the road takes you.
Terms and Conditions
Prices displayed are for stays on the specific dates shown.
Hotel prices displayed are per room per stay based on the cheapest double room available, inclusive of all taxes and service fees.
Blackout periods may apply and a minimum hotel stay may be required. Please check individual hotel for details.
Prices are updated regularly and are accurate when published.
Offers are subject to limited availability and may be discontinued without notice. Please click through to individual deals to confirm prices, availability and applicable terms and conditions for those deals.
Expedia's usual booking terms and conditions apply.
Promoter: Expedia, Inc., 1111 Expedia Group Way W., Seattle, WA 98119, USA.
Expedia compensates authors for their writings appearing on this site; such compensation may include travel and other costs. Note: All travel is subject to frequently changing governmental restrictions—please check government advisories before scheduling trips.