By Expedia Team, on September 12, 2016
Book your flight and hotel now, pay later
We are always looking ahead at new payment options and technologies to help alleviate the stress of booking your dream vacation. Are you on a tight budget, or perhaps you just prefer to pay for big purchases over time? Great news, we now have you covered!
Expedia recognizes there's no one-size-fits-all approach to budgeting for vacation so next time you've caught the wanderlust bug or need to get home for Christmas but are struggling to pay for those flight and hotel reservations upfront, you can now breathe a sigh of relief. We've recently expanded our partnership with online lender Affirm to give you the flexibility of spreading out the cost of your flight and hotel package booking over numerous payments instead of paying the full amount of your trip upfront.
Our team is incredibly passionate about making travel accessible for all—everyone deserves a vacation! We've received positive feedback from our customers who have used Affirm to book and pay for hotels on Expedia, and now we are excited to bring this payment offering to Expedia customers shopping for flight and hotel packages as well.
Ready to take advantage of more payment flexibility when you travel? Here's how you can use Affirm on Expedia to book your next hotel and flight package.
---
1) Visit expedia.com, search for and select a flight and hotel.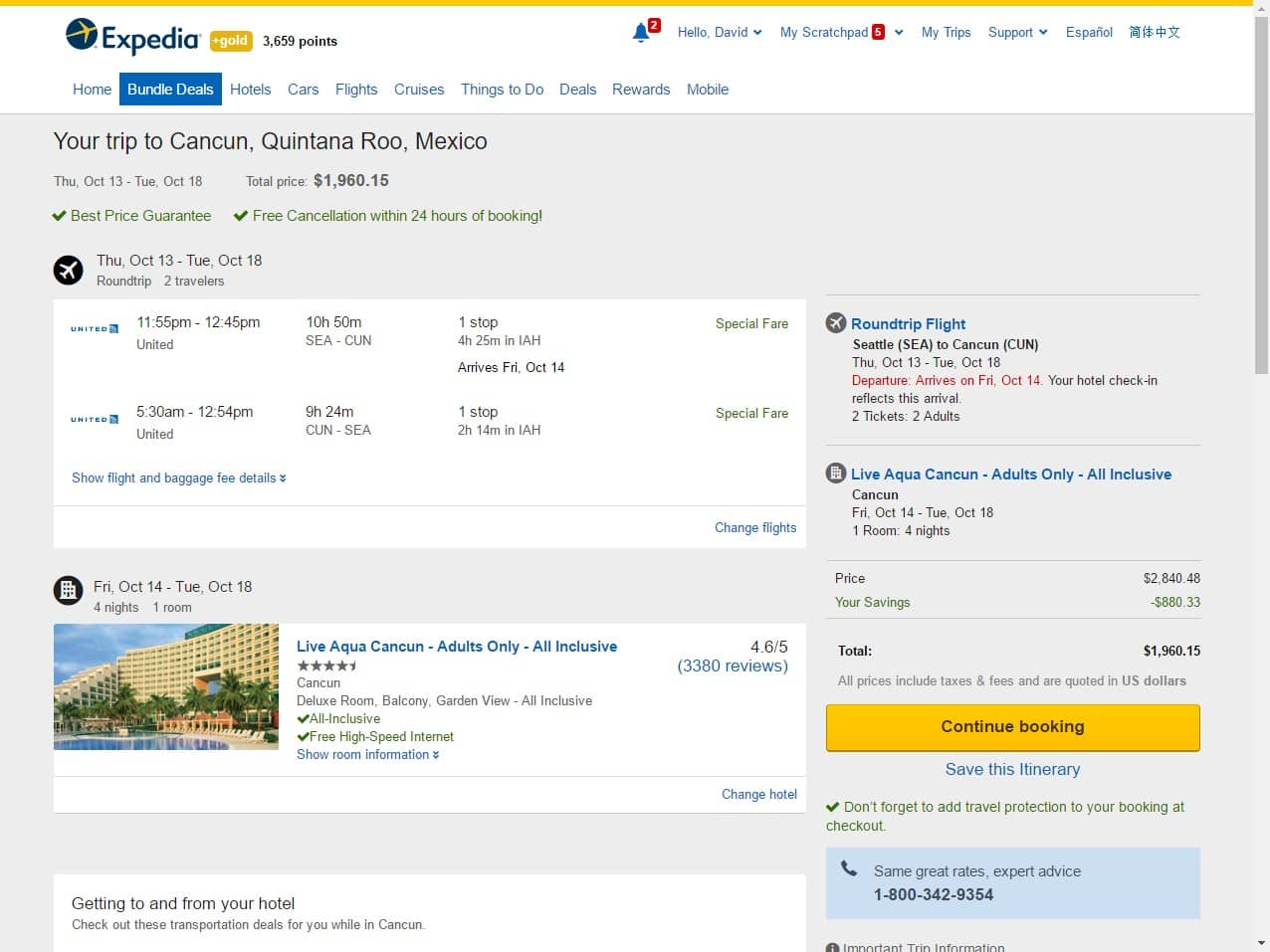 Upon selecting your package, select the Monthly Payments tab.
2) Click on "Continue to Affirm"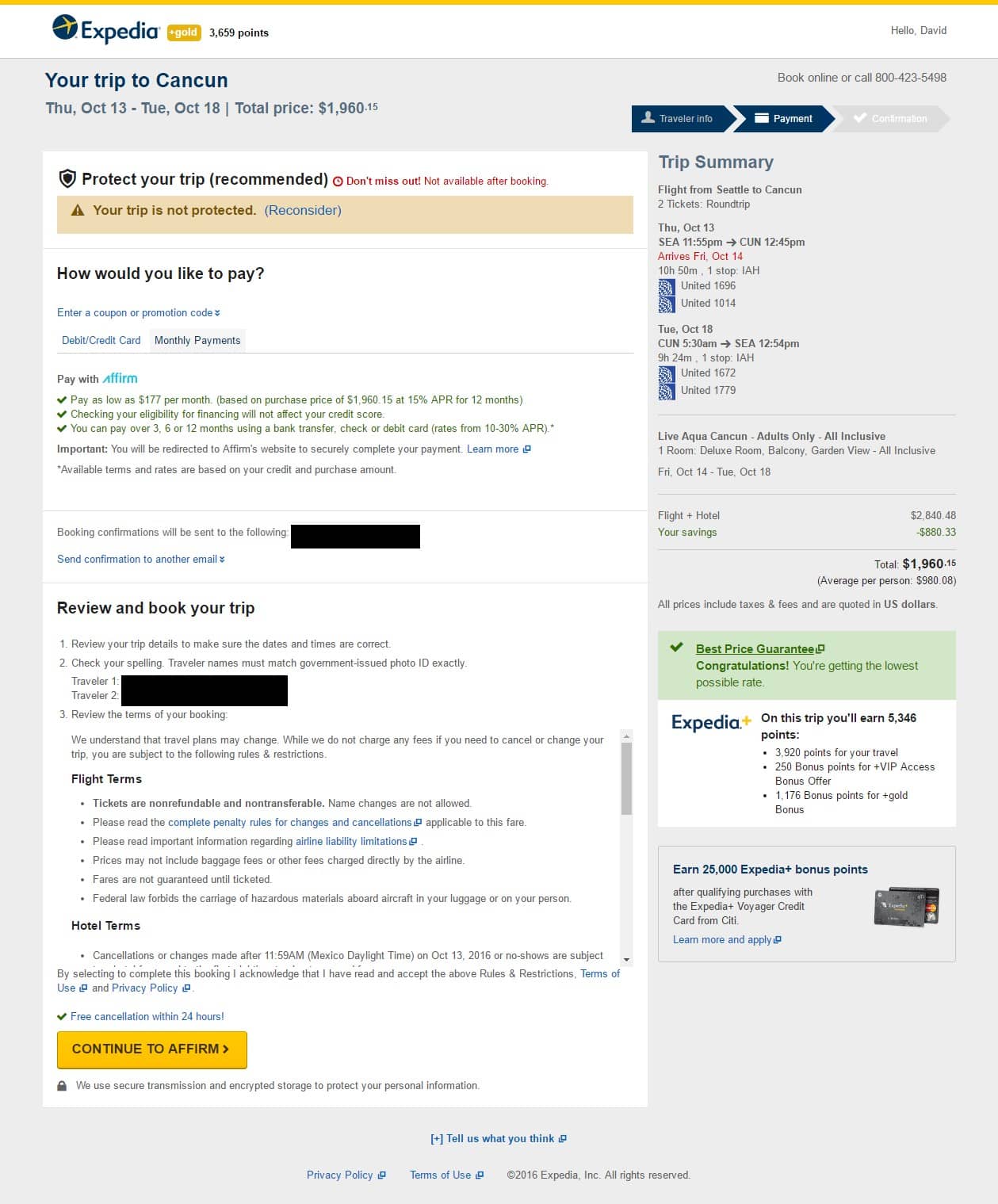 3) Create an account or sign in to Affirm
You will be transferred to a secure Affirm sign-in page. Shoppers apply using top-of-mind information about themselves and receive a real-time decision at checkout.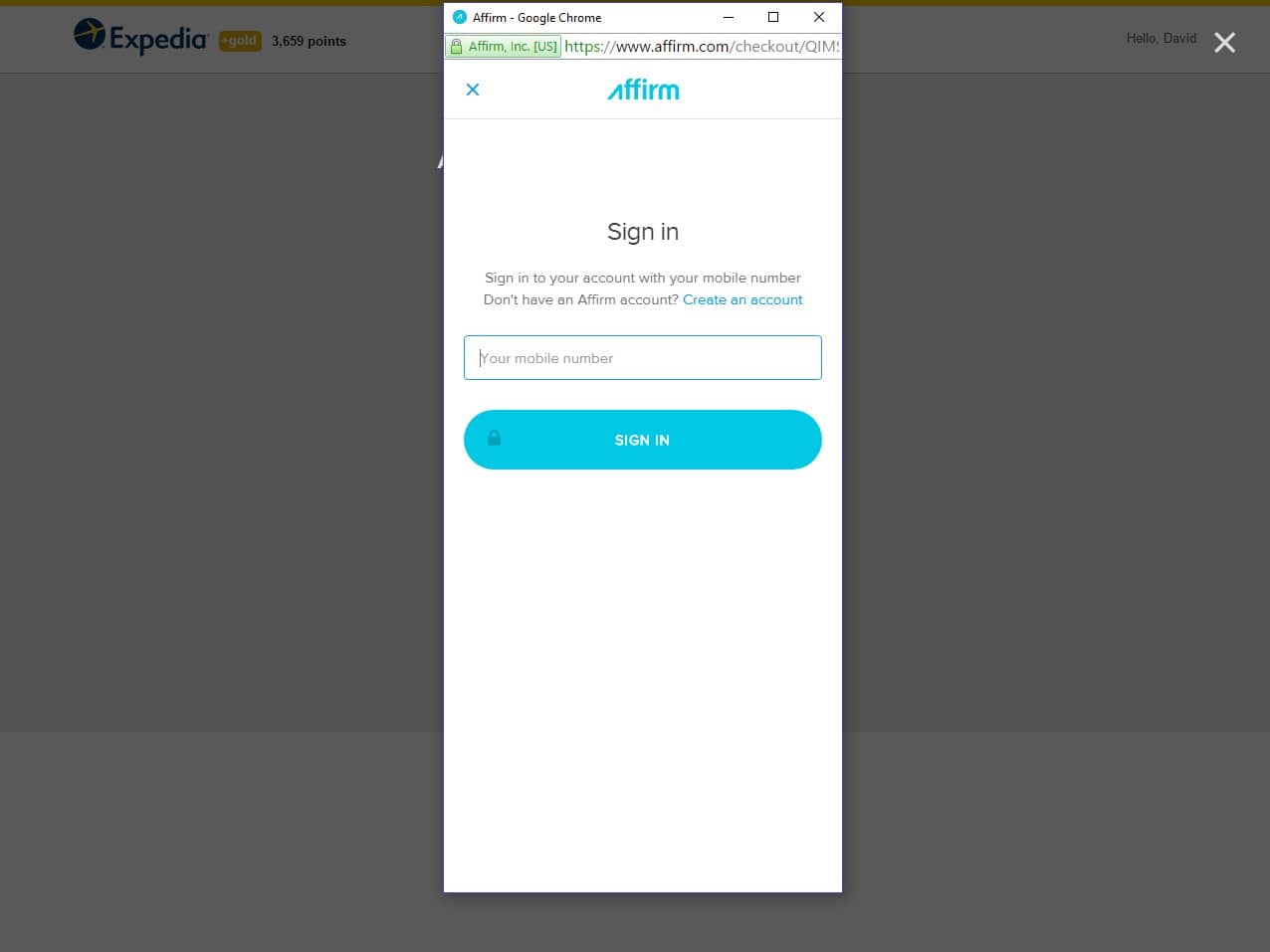 4) Complete your reservation with Affirm
Now you're ready to jet set!
---
Expedia also offers exclusive Book Now, Pay Later hotel deals, so there's no reason to let the cost of accommodation keep you from your travel plans.
What's holding you back? Plan and book your next dream vacation today!