Overview of Hilton Beijing
Choose dates to view prices
Twin Junior Suite

Photos of Twin Junior Suite

Room amenities

538 sq ft

City view

Sleeps 3

2 Twin Beds

More details

Room information

Bed details

Sleeps

Max people: 3Max adults: 3Max children: 2

Room details

2 Twin Beds

538-sq-foot room with city views

Executive Level - Executive Lounge access

Internet - WiFi and wired Internet access

Entertainment - Flat-screen TV, satellite channels, and MP3 dock

Food & Drink - Refrigerator, minibar, 24-hour room service, and free bottled water

Sleep - Premium bedding, a down duvet, and bed sheets

Bathroom - Private bathroom, separate bathtub and shower, bathrobes, and slippers

Practical - Phone, laptop-compatible safe, and free weekday newspaper; rollaway/extra beds and free cribs/infant beds available on request

Comfort - Climate-controlled air conditioning and daily housekeeping

Need to Know - Toothbrush and toothpaste not available

Non-Smoking

King Deluxe Suite

Photos of King Deluxe Suite

Room amenities

646 sq ft

City view

Sleeps 3

1 King Bed

More details

Room information

Bed details

Sleeps

Max people: 3Max adults: 3Max children: 2

Room details

1 King Bed

646-sq-foot room with city views

Executive Level - Executive Lounge access and buffet breakfast

Layout - Bedroom and sitting area

Internet - WiFi and wired Internet access

Entertainment - Flat-screen TV, satellite channels, and MP3 dock

Food & Drink - Refrigerator, minibar, coffee/tea maker, and 24-hour room service

Sleep - Premium bedding, a down duvet, blackout drapes/curtains, and bed sheets

Bathroom - Private bathroom, bathrobes, and a separate bathtub and shower with a rainfall showerhead

Practical - Desk, phone, and access to in-room child care; rollaway/extra beds and free cribs/infant beds available on request

Comfort - Climate-controlled air conditioning and daily housekeeping

Need to Know - Toothbrush and toothpaste not available

Non-Smoking

King Imperial Suite

Photos of King Imperial Suite

Room amenities

646 sq ft

City view

Sleeps 3

1 King Bed

More details

Room information

Bed details

Sleeps

Max people: 3Max adults: 3Max children: 2

Room details

1 King Bed

646-sq-foot room with city views

Internet - WiFi and wired Internet access

Entertainment - Flat-screen TV, satellite channels, and MP3 dock

Food & Drink - Refrigerator, minibar, 24-hour room service, and free bottled water

Sleep - Premium bedding, a down duvet, and bed sheets

Bathroom - Private bathroom, separate bathtub and shower, bathrobes, and slippers

Practical - Phone, laptop-compatible safe, and free weekday newspaper; rollaway/extra beds and free cribs/infant beds available on request

Comfort - Climate-controlled air conditioning and daily housekeeping

Need to Know - Toothbrush and toothpaste not available

Non-Smoking

King Executive Junior Suite

Photos of King Executive Junior Suite

5/5 guest room rating

Room amenities

538 sq ft

City view

Sleeps 3

1 King Bed

More details

Room information

Bed details

Sleeps

Max people: 3Max adults: 3Max children: 2

Room details

1 King Bed

538-sq-foot room, balcony with city views

Executive Level - Executive Lounge access and buffet breakfast

Internet - WiFi and wired Internet access

Entertainment - Flat-screen TV, satellite channels, and MP3 dock

Food & Drink - Refrigerator, minibar, 24-hour room service, and free bottled water

Sleep - Pillowtop bed, premium bedding, a down duvet, and bed sheets

Bathroom - Private bathroom, bathrobes, and a separate bathtub and shower with a rainfall showerhead

Practical - Phone, access to in-room child care, and laptop-compatible safe; rollaway/extra beds and free cribs/infant beds available on request

Comfort - Climate-controlled air conditioning and daily housekeeping

Need to Know - Toothbrush and toothpaste not available

Non-Smoking

Twin Hilton Deluxe Plus

Photos of Twin Hilton Deluxe Plus

Room amenities

376 sq ft

City view

Sleeps 3

2 Twin Beds

More details

Room information

Bed details

Sleeps

Max people: 3Max adults: 3Max children: 2

Room details

2 Twin Beds

376-sq-foot room, balcony with city views

Internet - WiFi and wired Internet access

Entertainment - Flat-screen TV, satellite channels, and video game console

Food & Drink - Refrigerator, minibar, 24-hour room service, and free bottled water

Sleep - Pillowtop bed, premium bedding, a down duvet, and bed sheets

Bathroom - Private bathroom, bathrobes, and a separate bathtub and shower with a rainfall showerhead

Practical - Phone, access to in-room child care, and laptop-compatible safe; rollaway/extra beds and free cribs/infant beds available on request

Comfort - Climate-controlled air conditioning and daily housekeeping

Need to Know - Toothbrush and toothpaste not available

Non-Smoking

King Junior Suite

Photos of King Junior Suite

Room amenities

538 sq ft

City view

Sleeps 3

1 King Bed

More details

Room information

Bed details

Sleeps

Max people: 3Max adults: 3Max children: 2

Room details

1 King Bed

538-sq-foot room, balcony with city views

Executive Level - Executive Lounge access and buffet breakfast

Internet - WiFi and wired Internet access

Entertainment - Flat-screen TV, cable channels, and MP3 dock

Food & Drink - Refrigerator, minibar, 24-hour room service, and free bottled water

Sleep - Premium bedding, a down duvet, and bed sheets

Bathroom - Private bathroom, bathrobes, and a separate bathtub and shower with a rainfall showerhead

Practical - Desk, phone, and access to in-room child care; rollaway/extra beds and free cribs/infant beds available on request

Comfort - Climate-controlled air conditioning and daily housekeeping

Need to Know - Toothbrush and toothpaste not available

Non-Smoking

Twin Hilton Deluxe

Photos of Twin Hilton Deluxe

4.1/5 guest room rating

Room amenities

376 sq ft

City view

Sleeps 3

2 Twin Beds

More details

Room information

Bed details

Sleeps

Max people: 3Max adults: 3Max children: 2

Room details

2 Twin Beds

376-sq-foot room with city views

Internet - WiFi and wired Internet access

Entertainment - Flat-screen TV, satellite channels, and MP3 dock

Food & Drink - Refrigerator, minibar, 24-hour room service, and free bottled water

Sleep - Pillowtop bed, premium bedding, a down duvet, and bed sheets

Bathroom - Private bathroom, bathrobes, and a separate bathtub and shower with a rainfall showerhead

Practical - Phone, access to in-room child care, and laptop-compatible safe; rollaway/extra beds and free cribs/infant beds available on request

Comfort - Climate-controlled air conditioning and daily housekeeping

Need to Know - Toothbrush and toothpaste not available

Non-Smoking

King Hilton Deluxe Plus

Photos of King Hilton Deluxe Plus

5/5 guest room rating

Room amenities

376 sq ft

City view

Sleeps 3

1 King Bed

More details

Room information

Bed details

Sleeps

Max people: 3Max adults: 3Max children: 2

Room details

1 King Bed

376-sq-foot room with city views

Internet - WiFi and wired Internet access

Entertainment - Flat-screen TV, satellite channels, and MP3 dock

Food & Drink - Refrigerator, minibar, 24-hour room service, and free bottled water

Sleep - Pillowtop bed, premium bedding, a down duvet, and bed sheets

Bathroom - Private bathroom, bathrobes, and a separate bathtub and shower with a rainfall showerhead

Practical - Phone, access to in-room child care, and laptop-compatible safe; rollaway/extra beds and free cribs/infant beds available on request

Comfort - Climate-controlled air conditioning and daily housekeeping

Need to Know - Toothbrush and toothpaste not available

Non-Smoking

King Premier Suite

Photos of King Premier Suite

Room amenities

883 sq ft

City view

Sleeps 3

1 King Bed

More details

Room information

Bed details

Sleeps

Max people: 3Max adults: 3Max children: 2

Room details

1 King Bed

883-sq-foot room, balcony with city views

Executive Level - Executive Lounge access and buffet breakfast

Internet - WiFi and wired Internet access

Entertainment - Flat-screen TV, satellite channels, and MP3 dock

Food & Drink - Refrigerator, minibar, 24-hour room service, and free bottled water

Sleep - Premium bedding, a down duvet, and bed sheets

Bathroom - Private bathroom, bathrobes, and a separate bathtub and shower with a rainfall showerhead

Practical - Phone, access to in-room child care, and laptop-compatible safe; rollaway/extra beds and free cribs/infant beds available on request

Comfort - Climate-controlled air conditioning and daily housekeeping

Need to Know - Toothbrush and toothpaste not available

Non-Smoking

King Hilton Executive

Photos of King Hilton Executive

5/5 guest room rating

Room amenities

463 sq ft

City view

Sleeps 3

1 King Bed

More details

Room information

Bed details

Sleeps

Max people: 3Max adults: 3Max children: 2

Room details

1 King Bed

463-sq-foot room with city views

Executive Level - Executive Lounge access and buffet breakfast

Internet - WiFi and wired Internet access

Entertainment - Flat-screen TV, satellite channels, and video game console

Food & Drink - Refrigerator, minibar, 24-hour room service, and free bottled water

Sleep - Pillowtop bed, premium bedding, a down duvet, and bed sheets

Bathroom - Private bathroom, bathrobes, and a separate bathtub and shower with a rainfall showerhead

Practical - Phone, access to in-room child care, and laptop-compatible safe; rollaway/extra beds and free cribs/infant beds available on request

Comfort - Climate-controlled air conditioning and daily housekeeping

Need to Know - Toothbrush and toothpaste not available

Non-Smoking

Twin Hilton Executive

Photos of Twin Hilton Executive

5/5 guest room rating

Room amenities

463 sq ft

City view

Sleeps 3

2 Twin Beds

More details

Room information

Bed details

Sleeps

Max people: 3Max adults: 3Max children: 2

Room details

2 Twin Beds

463-sq-foot room with city views

Club/Executive Level - Buffet breakfast

Internet - WiFi and wired Internet access

Entertainment - Flat-screen TV, satellite channels, and MP3 dock

Food & Drink - Refrigerator, minibar, 24-hour room service, and free bottled water

Sleep - Premium bedding, a down duvet, and bed sheets

Bathroom - Private bathroom, separate bathtub and shower, bathrobes, and slippers

Practical - Phone, laptop-compatible safe, and free weekday newspaper; rollaway/extra beds and free cribs/infant beds available on request

Comfort - Climate-controlled air conditioning and daily housekeeping

Need to Know - Toothbrush and toothpaste not available

Non-Smoking

King Chairman Suite

Photos of King Chairman Suite

Room amenities

646 sq ft

City view

Sleeps 3

1 King Bed

More details

Room information

Bed details

Sleeps

Max people: 3Max adults: 3Max children: 2

Room details

1 King Bed

646-sq-foot room with city views

Internet - WiFi and wired Internet access

Entertainment - Flat-screen TV, satellite channels, and MP3 dock

Food & Drink - Refrigerator, minibar, 24-hour room service, and free bottled water

Sleep - Premium bedding, a down duvet, and bed sheets

Bathroom - Private bathroom, separate bathtub and shower, bathrobes, and slippers

Practical - Phone, laptop-compatible safe, and free weekday newspaper; rollaway/extra beds and free cribs/infant beds available on request

Comfort - Climate-controlled air conditioning and daily housekeeping

Need to Know - Toothbrush and toothpaste not available

Non-Smoking

King Hilton Deluxe

Photos of King Hilton Deluxe

4.3/5 guest room rating

Room amenities

377 sq ft

City view

Sleeps 3

1 King Bed

More details

Room information

Bed details

Sleeps

Max people: 3Max adults: 3Max children: 2

Room details

1 King Bed

377-sq-foot room with city views

Internet - WiFi and wired Internet access

Entertainment - Flat-screen TV, satellite channels, and MP3 dock

Food & Drink - Refrigerator, minibar, 24-hour room service, and free bottled water

Sleep - Pillowtop bed, premium bedding, a down duvet, and bed sheets

Bathroom - Private bathroom, bathrobes, and a separate bathtub and shower with a rainfall showerhead

Practical - Phone, access to in-room child care, and laptop-compatible safe; rollaway/extra beds and free cribs/infant beds available on request

Comfort - Climate-controlled air conditioning and daily housekeeping

Accessibility - Wheelchair accessible

Need to Know - Toothbrush and toothpaste not available

Non-Smoking
Rating 5 - Excellent. 114 out of 325 reviews
Rating 4 - Good. 151 out of 325 reviews
Rating 3 - Okay. 32 out of 325 reviews
Rating 2 - Poor. 18 out of 325 reviews
Rating 1 - Terrible. 10 out of 325 reviews
4.0/5
Property conditions & facilities
Liked: Cleanliness, staff & service, property conditions & facilities, room comfort
Stayed 1 night in Nov 2020
Business traveler, Traveled with family
Liked: Cleanliness, staff & service
Disliked: Property conditions & facilities
In general a smooth staying experience. Hotel staff were friendly. But during our stay the lobby had so much going on, making us sincerely worried about our safety, including someone drunk was yelling and beat someone and throw a chair in the hotel lobby; an extremely large lantern in the hotel dropped from the very top of the ceiling to the lobby, the loud sound shocked a lot of guests, then a lot of the executive people came down and surrounded the center of the lobby like an investigation scene. I was also surprised that the hotel decoration /carpet was charged during the day instead of the night time. I believe day time in the hotel lobby is the busiest. It is not very professional for guests to see a lot of staff lining up and put the decoration carpet down. The facility is also quite old, I felt it was not worth the money in Beijing. The carpet on each floor in the older executive building has water stain. But We were happy with the balcony after the upgrade. Nice scenery. I hope the hotel risk management team and the administrative management team can work towards a better solution to protect the Hilton image and hotel guests safety.
Stayed 2 nights in Jan 2020
Liked: Staff & service, amenities, property conditions & facilities
The service is excellent! Facilities are good too!
Stayed 1 night in Dec 2019
Stayed 1 night in Dec 2019
Liked: Cleanliness, staff & service, property conditions & facilities, room comfort
The room was renovated and it was nicer than before.
Stayed 1 night in Oct 2019
Stay in the know with the Expedia app
Get real-time notifications, view your trip details, and access mobile-only deals.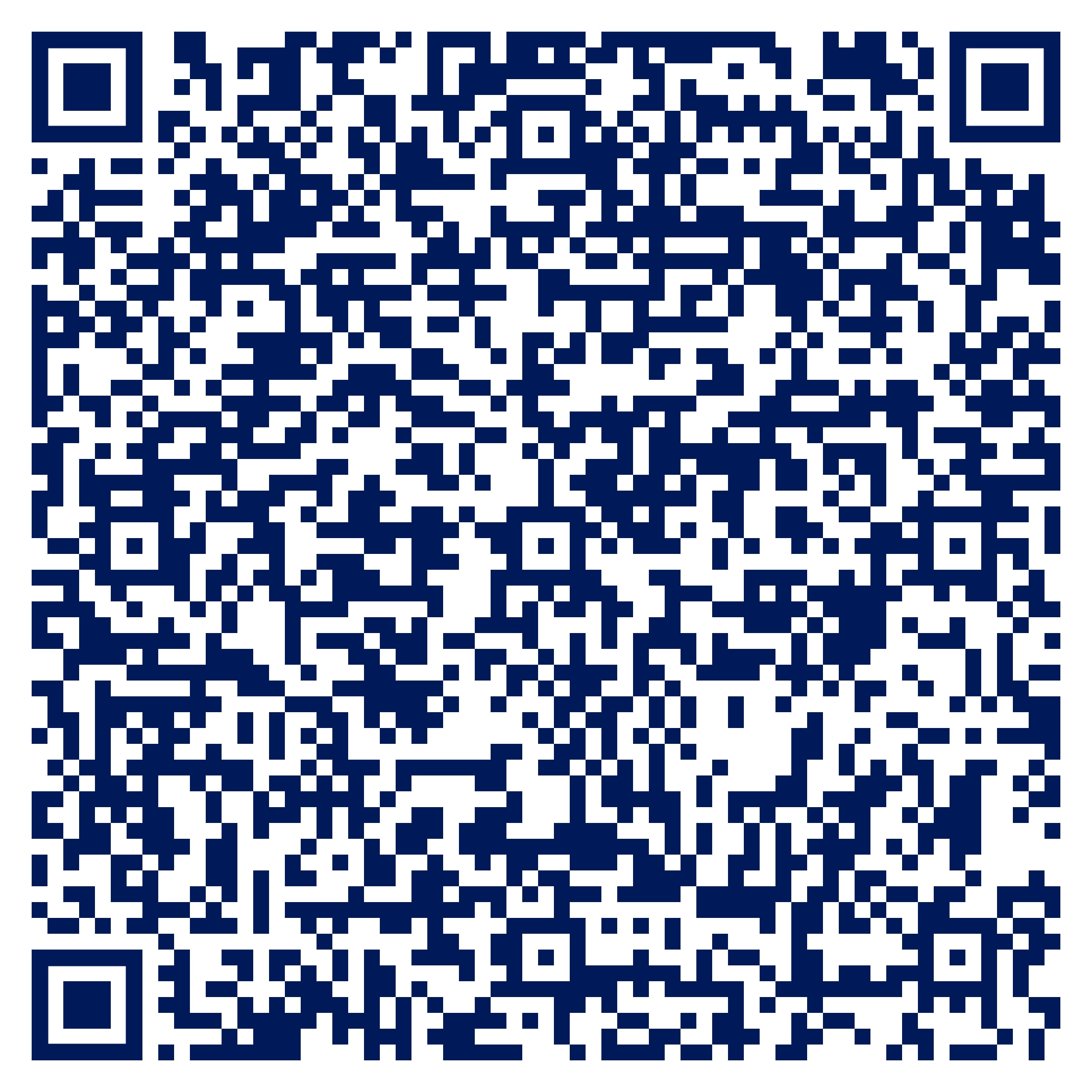 Scan the QR code