Overview of InterContinental Zhuhai
Choose dates to view prices
Deluxe Room (Intercontinental)

Photos of Deluxe Room (Intercontinental)

5/5 guest room rating

Room amenities

484 sq ft

City view

Sleeps 3

1 King Bed

More details

Room information

Bed details

Sleeps

Max people: 3Max adults: 3Max children: 2

Room details

1 King Bed

484-sq-foot room with city views

Internet - Free WiFi and wired Internet access

Entertainment - 42-inch LCD TV

Food & Drink - 24-hour room service, minibar, and free bottled water

Sleep - Premium bedding, a pillow menu, turndown service, and bed sheets

Bathroom - Private bathroom, separate bathtub and shower, slippers, and towels

Practical - Safe and desk

Comfort - Air conditioning and daily housekeeping

Accessibility - Low-height counters and sink, wheelchair accessible, bathroom emergency pull cord, and grab bar near toilet

Smoking And Non-Smoking

Room/bed type depends on availability at check-in

Connecting/adjoining rooms can be requested, subject to availability

Club Twin Room, 2 Twin Beds, Sea View (Intercontinental)

Photos of Club Twin Room, 2 Twin Beds, Sea View (Intercontinental)

Room amenities

646 sq ft

Sea view

Sleeps 3

2 Twin Beds

More details

Room information

Bed details

Sleeps

Max people: 3Max adults: 3Max children: 2

Room details

2 Twin Beds

646-sq-foot room with sea views

Internet - Free WiFi and wired Internet access

Entertainment - 42-inch LCD TV

Food & Drink - 24-hour room service, minibar, and free bottled water

Sleep - Premium bedding, a pillow menu, turndown service, and bed sheets

Bathroom - Private bathroom, separate bathtub and shower, slippers, and towels

Practical - Safe and desk

Comfort - Air conditioning and daily housekeeping

Accessibility - Low-height counters and sink, wheelchair accessible, bathroom emergency pull cord, and grab bar near toilet

Smoking And Non-Smoking

Room/bed type depends on availability at check-in

Connecting/adjoining rooms can be requested, subject to availability

Club Room (Intercontinental)

Photos of Club Room (Intercontinental)

5/5 guest room rating

Room amenities

645 sq ft

Sea view

Sleeps 3

1 King Bed

More details

Room information

Bed details

Sleeps

Max people: 3Max adults: 3Max children: 2

Room details

1 King Bed

645-sq-foot room with sea views

Internet - Free WiFi and wired Internet access

Entertainment - 42-inch LCD TV

Food & Drink - 24-hour room service, minibar, and free bottled water

Sleep - Premium bedding, a pillow menu, turndown service, and bed sheets

Bathroom - Private bathroom, separate bathtub and shower, slippers, and towels

Practical - Safe and desk

Comfort - Air conditioning and daily housekeeping

Accessibility - Low-height counters and sink, wheelchair accessible, bathroom emergency pull cord, and grab bar near toilet

Smoking And Non-Smoking

Room/bed type depends on availability at check-in

Connecting/adjoining rooms can be requested, subject to availability

Deluxe Room, 2 Twin Beds, Non Smoking

Photos of Deluxe Room, 2 Twin Beds, Non Smoking

5/5 guest room rating

Room amenities

484 sq ft

City view

Sleeps 3

2 Twin Beds

More details

Room information

Bed details

Sleeps

Max people: 3Max adults: 3Max children: 2

Room details

2 Twin Beds

484-sq-foot room with city views

Internet - Free WiFi and wired Internet access

Entertainment - 42-inch LCD TV

Food & Drink - 24-hour room service, minibar, and free bottled water

Sleep - Premium bedding, a pillow menu, turndown service, and bed sheets

Bathroom - Private bathroom, separate bathtub and shower, slippers, and towels

Practical - Safe and desk

Comfort - Air conditioning and daily housekeeping

Accessibility - Low-height counters and sink, wheelchair accessible, bathroom emergency pull cord, and grab bar near toilet

Non-Smoking

Room/bed type depends on availability at check-in

Connecting/adjoining rooms can be requested, subject to availability

Deluxe Suite, 1 Bedroom, Non Smoking

Photos of Deluxe Suite, 1 Bedroom, Non Smoking

Room amenities

1076 sq ft

City view

Sleeps 3

1 King Bed

More details

Room information

Bed details

Sleeps

Max people: 3Max adults: 3Max children: 2

Room details

1 King Bed

1076-sq-foot room with city views

Internet - Free WiFi and wired Internet access

Entertainment - 42-inch LCD TV

Food & Drink - 24-hour room service, minibar, and free bottled water

Sleep - Premium bedding, a pillow menu, turndown service, and bed sheets

Bathroom - Private bathroom, separate bathtub and shower, slippers, and towels

Practical - Safe and desk

Comfort - Air conditioning and daily housekeeping

Accessibility - Low-height counters and sink, wheelchair accessible, bathroom emergency pull cord, and grab bar near toilet

Non-Smoking

Room/bed type depends on availability at check-in

Connecting/adjoining rooms can be requested, subject to availability

Deluxe Room, 1 King Bed, Non Smoking

Photos of Deluxe Room, 1 King Bed, Non Smoking

5/5 guest room rating

Room amenities

474 sq ft

City view

Sleeps 3

1 King Bed

More details

Room information

Bed details

Sleeps

Max people: 3Max adults: 3Max children: 2

Room details

1 King Bed

474-sq-foot room with city views

Internet - Free WiFi and wired Internet access

Entertainment - 42-inch LCD TV

Food & Drink - 24-hour room service, minibar, and free bottled water

Sleep - Premium bedding, a pillow menu, turndown service, and bed sheets

Bathroom - Private bathroom, separate bathtub and shower, slippers, and towels

Practical - Safe and desk

Comfort - Air conditioning and daily housekeeping

Accessibility - Low-height counters and sink, wheelchair accessible, bathroom emergency pull cord, and grab bar near toilet

Non-Smoking

Room/bed type depends on availability at check-in

Connecting/adjoining rooms can be requested, subject to availability

Club Room, 1 King Bed, Non Smoking (Intercontinental)

Photos of Club Room, 1 King Bed, Non Smoking (Intercontinental)

Room amenities

646 sq ft

Sea view

Sleeps 3

1 King Bed

More details

Room information

Bed details

Sleeps

Max people: 3Max adults: 3Max children: 2

Room details

1 King Bed

646-sq-foot room with sea views

Internet - Free WiFi and wired Internet access

Entertainment - 42-inch LCD TV

Food & Drink - 24-hour room service, minibar, and free bottled water

Sleep - Premium bedding, a pillow menu, turndown service, and bed sheets

Bathroom - Private bathroom, separate bathtub and shower, slippers, and towels

Practical - Safe and desk

Comfort - Air conditioning and daily housekeeping

Accessibility - Low-height counters and sink, wheelchair accessible, bathroom emergency pull cord, and grab bar near toilet

Non-Smoking

Room/bed type depends on availability at check-in

Connecting/adjoining rooms can be requested, subject to availability

Deluxe Suite, 1 Bedroom, Sea View

Photos of Deluxe Suite, 1 Bedroom, Sea View

Room amenities

1291 sq ft

Sea view

Sleeps 3

1 King Bed

More details

Room information

Bed details

Sleeps

Max people: 3Max adults: 3Max children: 2

Room details

1 King Bed

1291-sq-foot room with sea views

Internet - Free WiFi and wired Internet access

Entertainment - 42-inch LCD TV

Food & Drink - Espresso maker, minibar, electric kettle, and 24-hour room service

Sleep - Premium bedding, a pillow menu, turndown service, and bed sheets

Bathroom - Private bathroom, separate bathtub and shower, slippers, and towels

Practical - Safe and desk

Comfort - Air conditioning and daily housekeeping

Accessibility - Low-height counters and sink, wheelchair accessible, bathroom emergency pull cord, and grab bar near toilet

Smoking And Non-Smoking

Room/bed type depends on availability at check-in

Connecting/adjoining rooms can be requested, subject to availability

Deluxe Room, 2 Twin Beds, Non Smoking, Sea View

Photos of Deluxe Room, 2 Twin Beds, Non Smoking, Sea View

Room amenities

484 sq ft

Sea view

Sleeps 3

2 Twin Beds

More details

Room information

Bed details

Sleeps

Max people: 3Max adults: 3Max children: 2

Room details

2 Twin Beds

484-sq-foot room with sea views

Internet - Free WiFi and wired Internet access

Entertainment - 42-inch LCD TV

Food & Drink - 24-hour room service, minibar, and free bottled water

Sleep - Premium bedding, a pillow menu, turndown service, and bed sheets

Bathroom - Private bathroom, separate bathtub and shower, slippers, and towels

Practical - Safe and desk

Comfort - Air conditioning and daily housekeeping

Accessibility - Low-height counters and sink, wheelchair accessible, bathroom emergency pull cord, and grab bar near toilet

Non-Smoking

Room/bed type depends on availability at check-in

Connecting/adjoining rooms can be requested, subject to availability

Deluxe Room, 1 King Bed, Non Smoking, Sea View

Photos of Deluxe Room, 1 King Bed, Non Smoking, Sea View

Room amenities

484 sq ft

Sea view

Sleeps 3

1 King Bed

More details

Room information

Bed details

Sleeps

Max people: 3Max adults: 3Max children: 2

Room details

1 King Bed

484-sq-foot room with sea views

Internet - Free WiFi and wired Internet access

Entertainment - 42-inch LCD TV

Food & Drink - 24-hour room service, minibar, and free bottled water

Sleep - Premium bedding, a pillow menu, turndown service, and bed sheets

Bathroom - Private bathroom, separate bathtub and shower, slippers, and towels

Practical - Safe and desk

Comfort - Air conditioning and daily housekeeping

Accessibility - Low-height counters and sink, wheelchair accessible, bathroom emergency pull cord, and grab bar near toilet

Non-Smoking

Room/bed type depends on availability at check-in

Connecting/adjoining rooms can be requested, subject to availability

Suite, 1 Twin Bed

Photos of Suite, 1 Twin Bed

Room information

Bed details

Sleeps

Max people: 3Max adults: 3Max children: 2

Room details

1 Twin Bed

Soundproofed room

Internet - Free WiFi and wired Internet access

Entertainment - 42-inch LCD TV

Food & Drink - 24-hour room service, minibar, and free bottled water

Sleep - Premium bedding, a pillow menu, turndown service, and bed sheets

Bathroom - Private bathroom, separate bathtub and shower, slippers, and towels

Practical - Safe and desk

Comfort - Air conditioning and daily housekeeping

Accessibility - Low-height counters and sink, wheelchair accessible, bathroom emergency pull cord, and grab bar near toilet

Smoking And Non-Smoking

Room/bed type depends on availability at check-in

Connecting/adjoining rooms can be requested, subject to availability
Rating 5 - Excellent. 52 out of 78 reviews
Rating 4 - Good. 18 out of 78 reviews
Rating 3 - Okay. 3 out of 78 reviews
Rating 2 - Poor. 3 out of 78 reviews
Rating 1 - Terrible. 2 out of 78 reviews
4.4/5
Property conditions & facilities
Stayed 2 nights in Jul 2020
Stayed 1 night in Jan 2020
Liked: Cleanliness, staff & service, property conditions & facilities, room comfort
Stayed 2 nights in Jan 2020
Liked: Cleanliness, staff & service, amenities, property conditions & facilities
perfect stay at Zhuhai. Feel like home, great services and environment. Will come back again.
Stayed 1 night in Oct 2019
Liked: Cleanliness, staff & service, property conditions & facilities, room comfort
The hotel is superb
The hotel is very new and clean. And the room is very comfortable. However, the air pollution in the area is quite severe
Stayed 2 nights in Sep 2019
Stay in the know with the Expedia app
Get real-time notifications, view your trip details, and access mobile-only deals.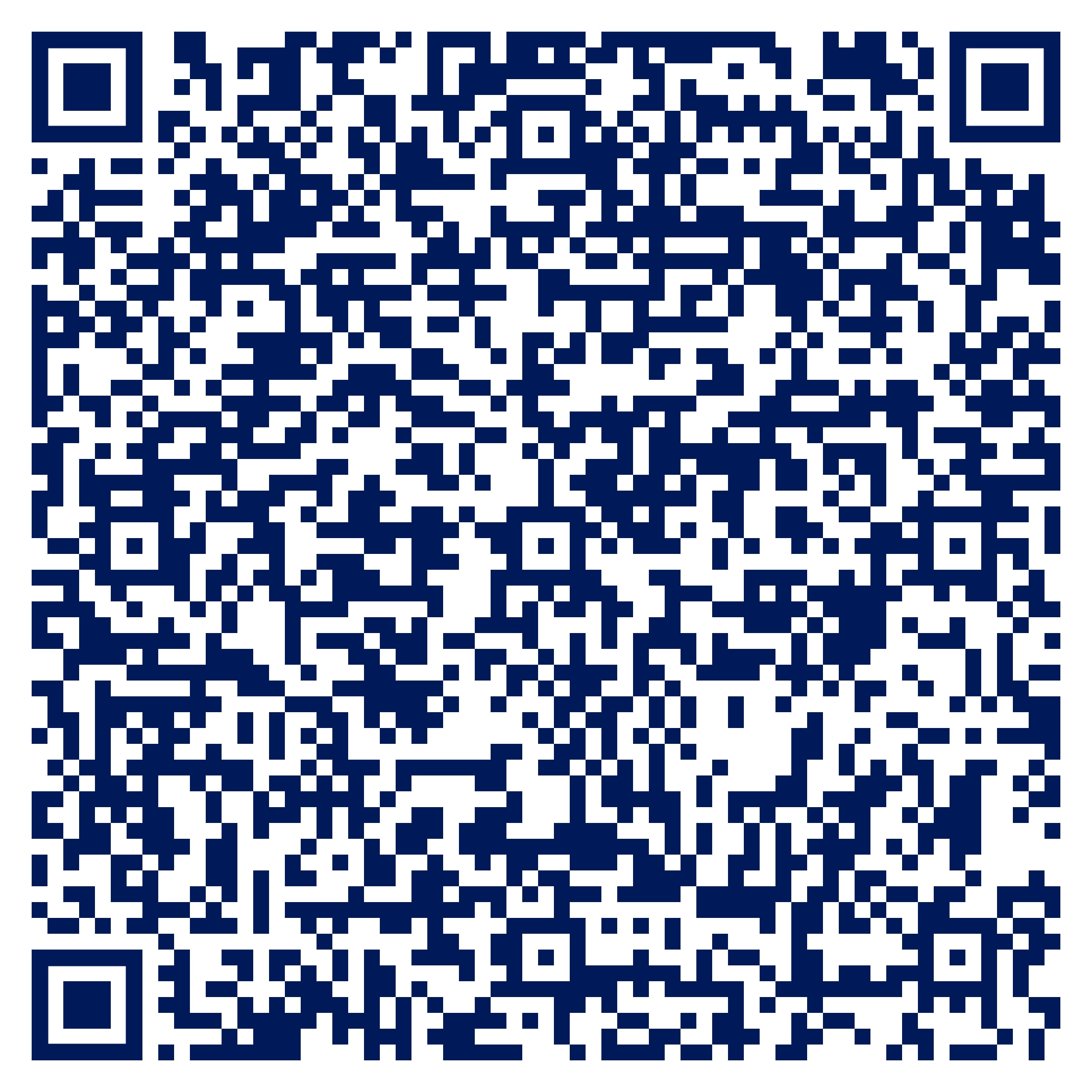 Scan the QR code