By Expedia Team, on February 21, 2017
21 super cool US cities, ranked
When it comes to cool, we already know that the major cities have it on lock. NYC, LA, Chicago, Boston, San Francisco—we recognize your cool cred. But America's small and mid-size cities are stepping up, giving the big metropolises a run for their trend-setting money. The cities on this list landed on our radar for interesting festivals, thriving art scenes, young and fresh demographics, and a hunger for the hipper things in life—from foodie districts to contemporary galleries. To determine the cream of the crop of cool cities to visit in the U.S., we ranked them with the following criteria:
Scoring system:
1 point for Lyft
1 point farmers market; or 2 points for more than 1
1 point for 7+ all-service restaurants per 10,000 capita
2 points for making Zagat's Best Food Cities 2016 list
2 points for an arts district or bar/restaurant district
2 points for more than 30% population between the ages 20-34*
2 points for being less than 2 hours from a big city
2 points for Sperling's Best Places crime rating of less than 50 out of 100
4 points for 5+ museums/major galleries
4 points for music/arts/food & drink festival (2 bonus points for 10 + festivals)
4 points for AreaVibes livability score over 70
Total possible: 28 points
Here's our list of the coolest towns in America: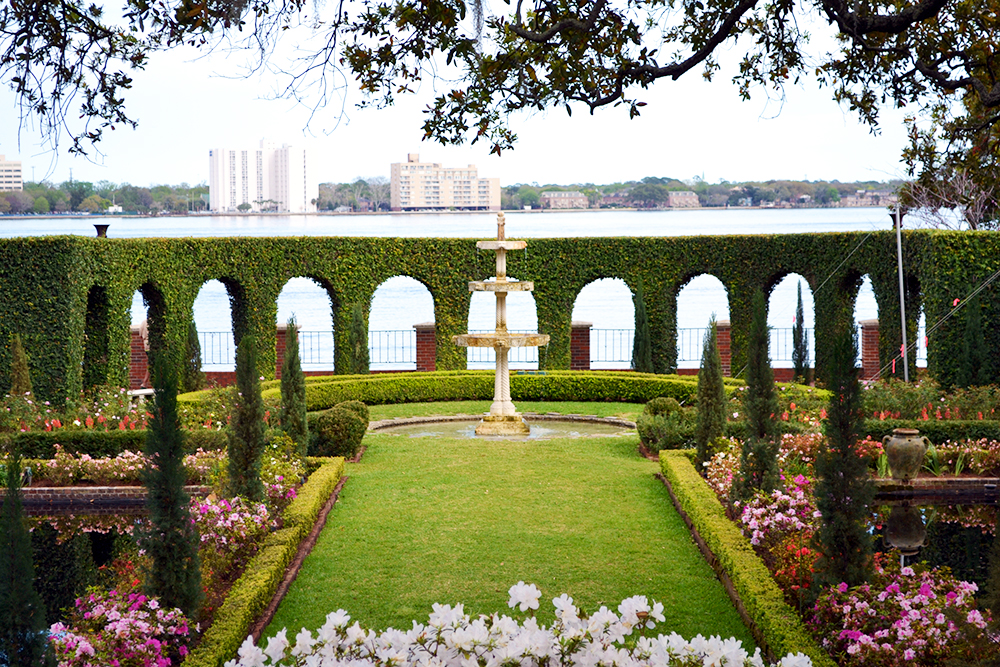 Photo via Flickr/Erin Murphy
Don't let it fool you: Florida isn't all sultry, sizzling clubs, and glistening, tanned beach worshippers. There's also a more counterculture face to the state, and you'll find it in Jacksonville.
Highlights:
Innovative art is happening here. The pieces at Cummer Museum will pull you in, and the pristine grounds will leave you wanting to stay all day.
There's plenty to peruse and purchase at markets like Pecan Park Flea and Farmers Market.
If you aim to play, plan to visit during Riverside Craft Beer Festival, Jacksonville Art Walk, or Jacksonville Jazz Festival.
Total score: 7 points
Photo via Yelp/Ryan F.
With so many famous landmarks and parks surrounding the city, Sioux Falls also has its fair share of hidden gems. Come see them before everyone else discovers them.
Highlights:
The livability rating is high, and the living is easy. Breweries are popping up left and right, meaning your night out just planned itself. Head to Fernson Brewing Company and WoodGrain Brewing Company.
Find something local and fresh at Falls Park Farmers Market or Sioux Empire Farmers Market.
Live music is abundant, but a visit during Sioux Falls JazzFest guarantees a good show. To witness live art in the making, come for Sidewalk Arts Festival.
Total score: 10 points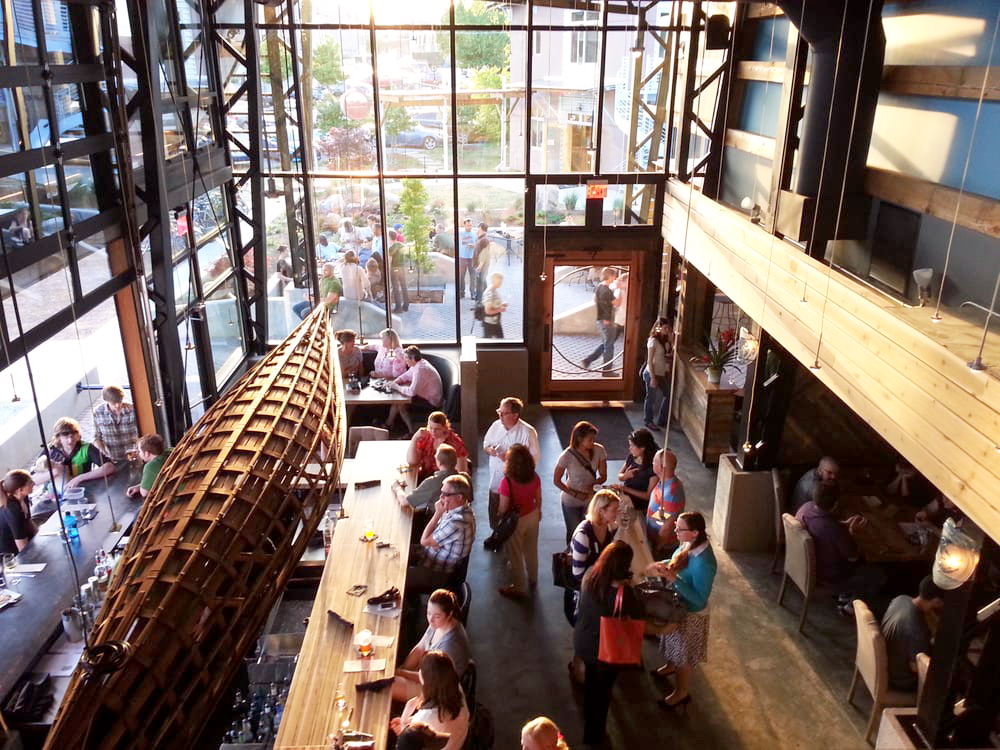 Photo via Yelp/Keith M.
There's more to Tennessee's coolness cred than the music venue-strewn streets of Nashville. Sure, Scenic City is pretty to look at, but it's got plenty of substance, too.
Highlights:
There is a fine tradition of good spirits around these parts, and feel free to imbibe at one of the best bars in town, Flying Squirrel Bar, because you can always take a Lyft home.
The higher than average number of restaurants per capita means you certainly won't go hungry. You can't go wrong at Urban Stack or Public House.
Chattanooga is the perfect home base for festivals such as Chattanooga Film Fest, 4 Bridges Arts Festival, and nearby Bonnaroo.
Total score: 10 points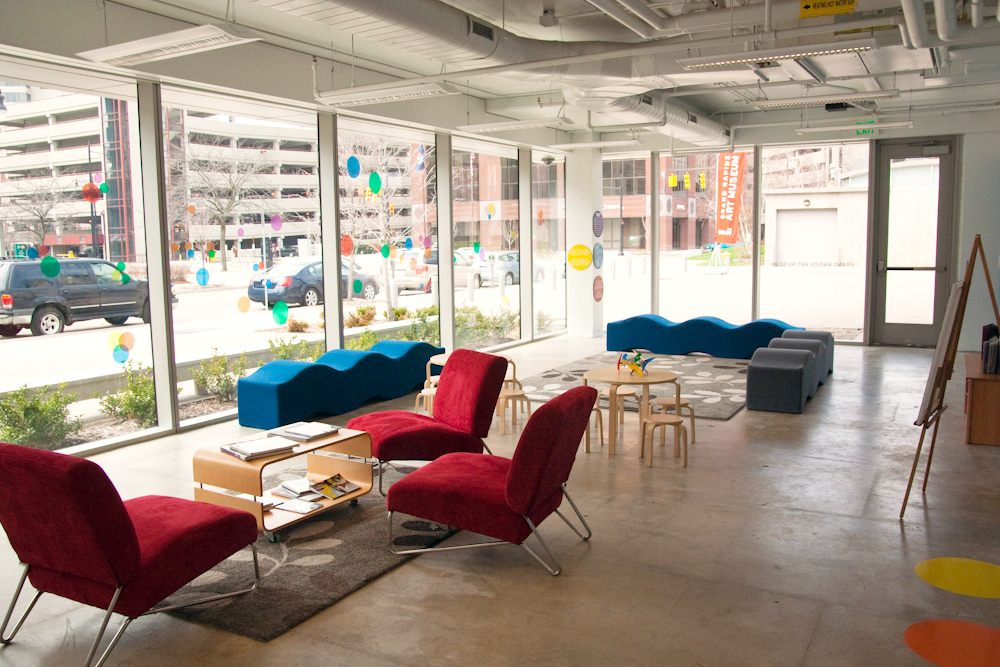 Photo via Flickr/Steven Deplo
AKA Beer City, USA, this place knows when it's time to let loose. Friendly, accessible, and cultured, Grand Rapids leaves more than a passing impression.
Highlights:
Spend a day immersed in art at Grand Rapids Art Museum, Frederik Meijer Gardens & Sculpture Park, Grand Rapids African American Museum & Archives, and Urban Institute for Contemporary Arts. Then pick up something unique in Avenue for the Arts neighborhood.
Grand Rapids loves live music. See (and hear) for yourself at one of the 100+ venues in town, and tune into WYCE while on vacation.
Sip local during Grand Rapids Cocktail Week, or Founders Brewing Co.'s KBS Week, then catch a Lyft back to your hotel.
Total score: 13 points

Laguna Beach embodies every cliché of laidback California cool in all the best ways.
Highlights:
California is a driver's state, but let someone else take the wheel by Lyfting around town. You'll be free to take in the awesome coastal views, and maybe snap a pic or two.
The livability rating is so high (83) for a reason: Dine on divine Pacific cuisine and witness a watercolor sunset at The Deck on Laguna Beach.
Wind your way through the art scene at events such as Festival of Arts Laguna Beach and Sawdust Art Festival.
Total score: 15 points
Photo via Flickr/Randy Stern
Authentic, open, and super chill—if Duluth were a person, you'd definitely want to hang with her. Part outdoor enthusiast, part gallerista, she's well-versed in good food, good vibes, and eclectic tastes.
A one-stop cultural destination, Zeitgeist Center houses Teatro Zuccone (performance space), Zeitgeist Arts Café, and Zinema 2 (indie movie theater).
Experience Minnesotan cuisine at its best at one of the many eateries in town. Our pick: Lake Avenue Restaurant & Bar.
Let Duluth impress you with its surprisingly stylish history, and see how the cool set used to live. Tour authentic classic buildings such as Glensheen, the Depot, and Fairlawn Mansion across the bay in Superior, WI.
Total score: 15 points
Photo via Flickr/PunkToad
The city across the bay shouldn't get all the glory. When it comes to the forefront of trendsetting food, art, music, and culture, Oakland often has San Francisco beat. It is truly one of the great cities to visit.
Highlights:
More hip and delicious eateries are popping up every day in this foodie city. Must try: Homeroom.
There are more markets than you can see in one trip. Sample the goods at Old Oakland Farmers Market or Temescal Market.
Festivals span the seasons here. Don't miss: Art + Soul Oakland, Mini Maker Faire, and Oakland Art Murmur.
Total score: 16 points
Photo via Flickr/Kirk Olson
Part college town, part cultural enclave in a vast wilderness, Bozeman boasts rural-grown individuality in spades.
Highlights:
A youthful population (41 percent between 20 and 34) tends to encourage lively events. Both Sweet Pea Festival and SLAM Festival fit the bill nicely.
Try Gallatin Valley Farmers Market or Bogert Farmers Market for a chance to support local commerce.
Downtown Bozeman is bustling with watering holes and eateries. Grab a pint at Bacchus Pub, and enjoy the live music while you're there.
Score: 17 points
Photo via Yelp/Brook S.
Yes, Hoboken. Experience hipster culture-lite without drowning in a sea of cooler-than-you attitudes as in, say, Brooklyn. Yes, it's only one square mile, but there is a lot to uncover in this compact town.
Highlights:
At times, walking can prove a bit challenging…like, maybe, after a drink or two? Though the town is geographically succinct, sometimes you just need a Lyft. Hire one after a few at Northern Soul Bar or City Bistro.
Markets, markets everywhere! Try Garden Street Farmers Market or Hoboken Uptown & Downtown Farmers Markets to mingle with locals and sample fresh fare.
With 48 percent of the population ranging between 20 and 34 years old, the town is bound to let its hair down more than the average trendy cities. Don't miss these parties: Hoboken Arts & Music Festival and Hoboken Food and Culture Tour.
Score: 17 points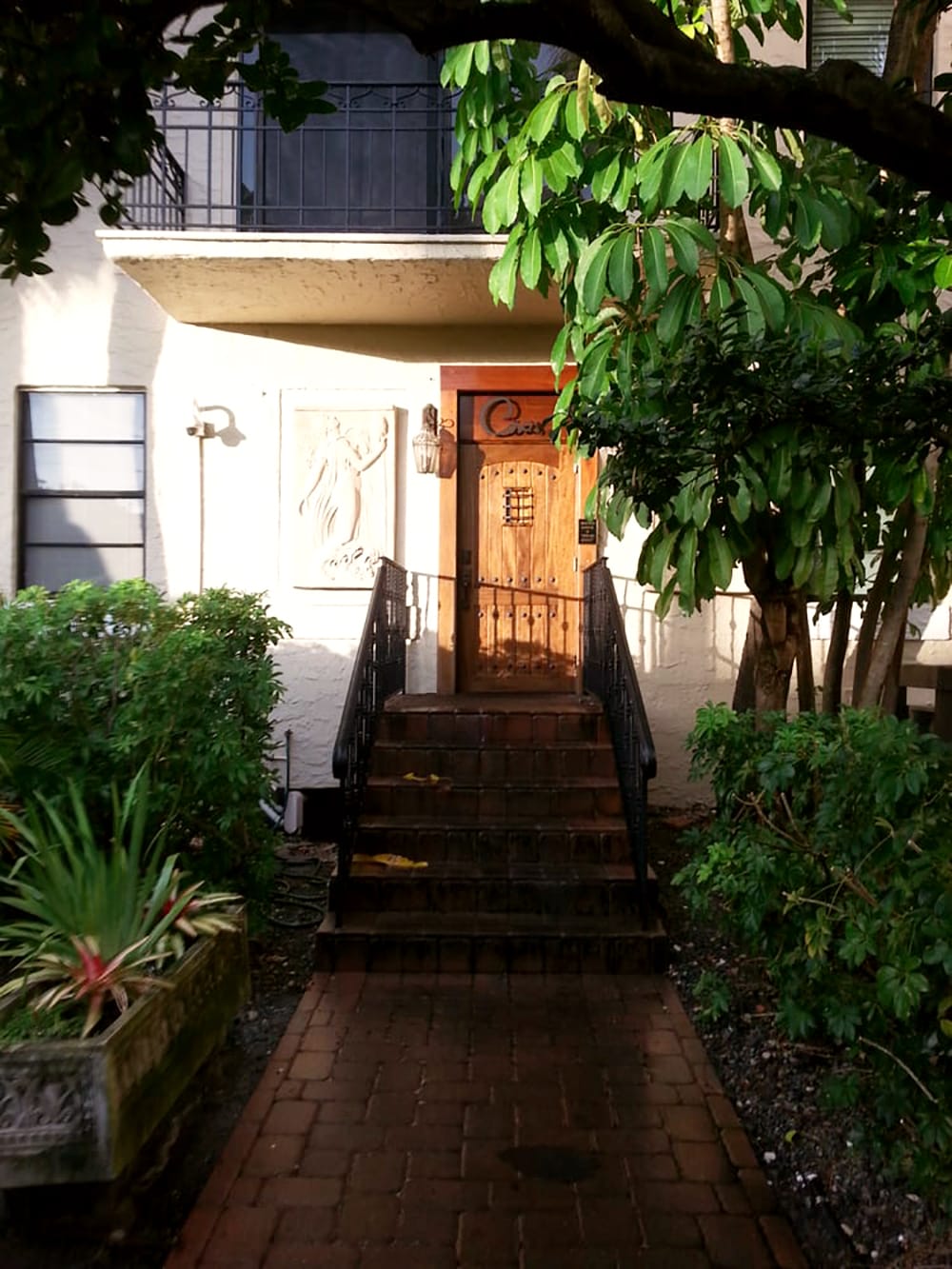 Photo via Yelp/Rob B.
Favorable weather and laidback vibes lend a certain easygoing something to this Florida city. See it all with a Tampa CityPASS. Or, crank up WMNF on the radio and head to Tropical Heatwave with a Cuban sandwich in one hand and a Cigar City beer in the other.
Highlights:
See and be seen in SoHo/Hyde Park. We recommend you attempt to get the password for Ciro's Speakeasy & Supper Club before you go.
Tampa knows how to throw a festival, especially a costumed one. Don't miss: Gasparilla, Guavaween, or Florida Brewers Guild Craft Beers Festival.
The city is full of unique cultural attractions. Must try: catch a film at the 1926 Tampa Theatre for the most beautiful movie-going experience of your life.
Score: 17 points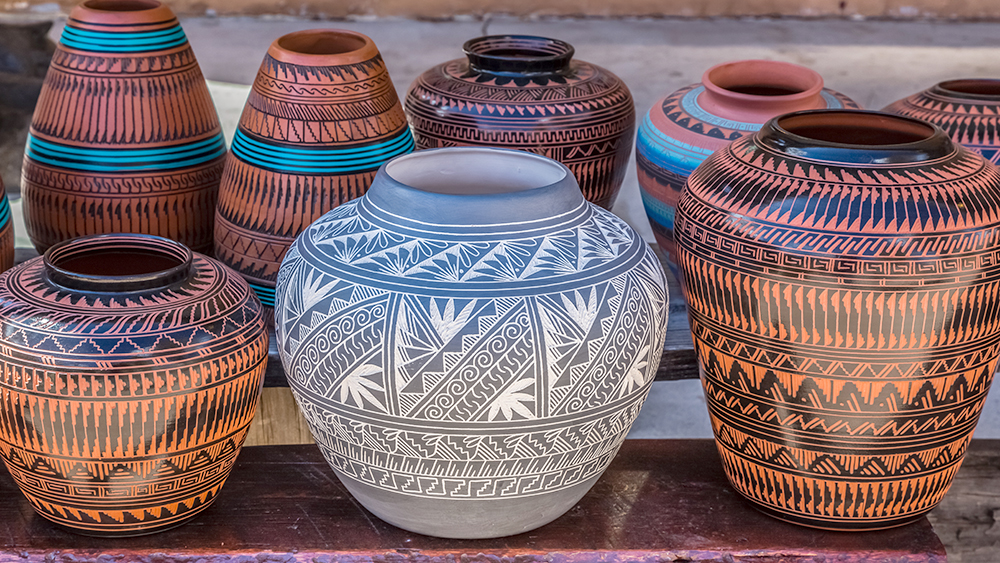 What it lacks in size, Santa Fe makes up for in history. As the oldest capital city in the U.S., Santa Fe was cool before "cool" was a thing.
Highlights:
Lyft from your hotel to several farmers markets. There's nothing cooler than supporting local farms, right? Try Santa Fe Farmers Market or Santa Fe Arts Market.
If you miss the markets, do some farm-to-table dining at one of the city's restaurants (there's a whopping 11.52 restaurants/10,000 capita). Our picks: Geronimo and Joseph's.
Cultural festivals are the perfect way to meet local artists and get to know the true vibe of the city. Don't miss: Review Santa Fe Photo Festival or Santa Fe Indian Market.
Score: 18 points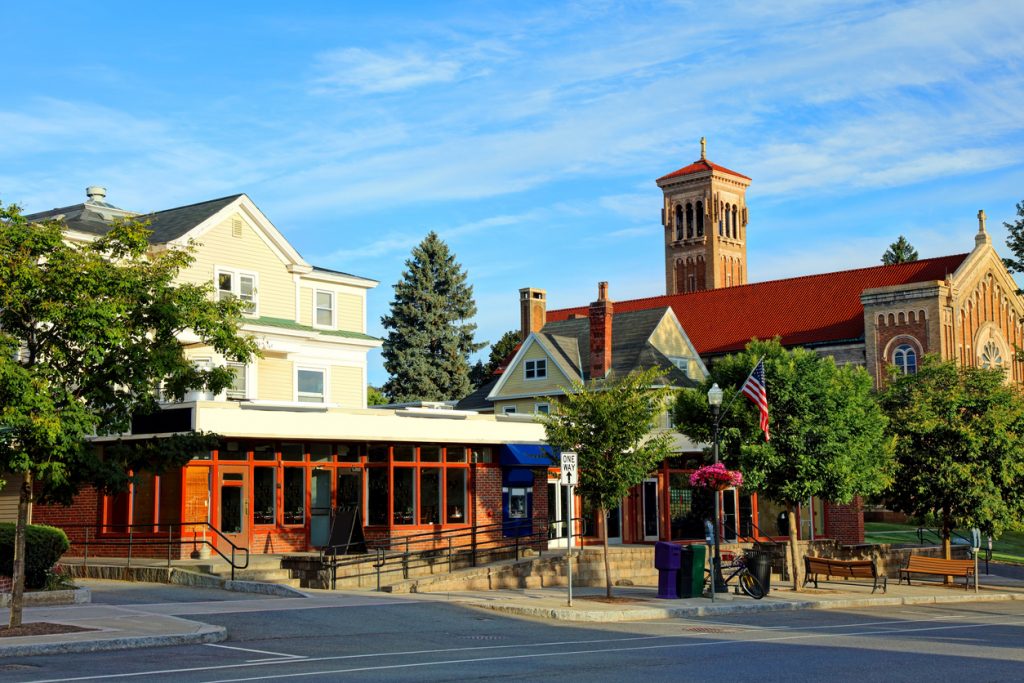 With three colleges in town, the population of Amherst swings toward the young and bright. Indie movie theatres, relaxed cafes, and edgy art galleries are peppered throughout town, where you can mingle with locals (43 percent of whom are ages 20-34) and pick up some tips of the town.
Highlights:
Downtown Amherst is the center of art, entertainment, and dining. Create a masterpiece of your own at Judie's Art Bar, then toast your talent at High Horse.
Violent crime is so low here (13 out of 100), that you can feel safe walking wherever. Travel the road not taken on the Robert Frost Trail, which connects Amherst to the Mount Holyoke Range.
Speaking of poetry, head to the Emily Dickinson Museum, one of several in town, for a guided tour of her house and grounds.
Score: 18 points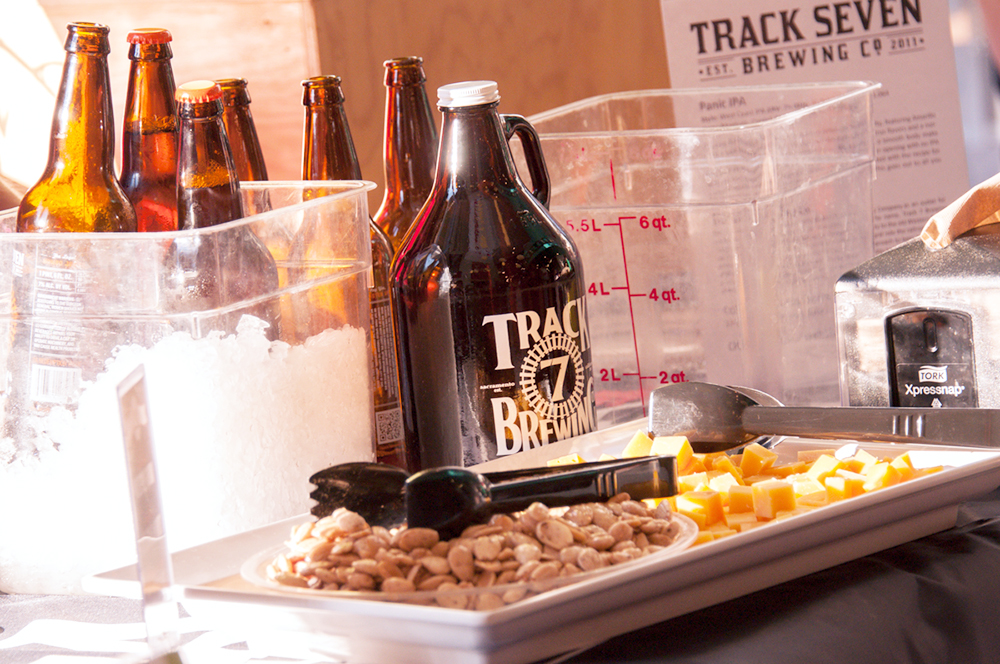 Photo via Flickr/UC Davis Arboretum and Public Garden
At first it may seem like just another college town, but there is a lot going on in this northern California spot.
Highlights:
Violent crime is the lowest on the list with a rating of 10, so you can bike around town at your ease. Hook up with the Davis Bike Club, and get rolling.
The population skews on the younger side, so the locals will likely have good insight on what's cool in town. Sample suggestion: 2nd Friday ArtAbout or Sophia's Thai Kitchen.
Visit during the Davis Feminist Film Festival, the Davis Transmedia Art Walk, or the Beer and Cider Festival.
Total score: 19 points
Photo via Flickr/kansasphoto
Indie record stores and live shows galore, Lawrence is full to the (hipster hat) brim with rad things to see and do.
Highlights:
Lyft your way around town, and feel safe as you do it. The violent crime rating is only 33. Have your driver drop you at 715 Restaurant for brunch or John Brown's Underground for speakeasy-style cocktails.
It's less than hour to Kansas City, so pack up a vintage hatchback and take a multi-state road trip to view some epic Instagrammable prairie scenery. Imagine sunflowers and cornfields as far as the eye can see.
Film, music, art, and ideas meet at Lawrence Arts Center's Free State Festival. Seasonal arts and crafts festivals pepper the city's calendar, and there is always something cool to discover at Spencer Museum of Art at the University of Kansas.
Total score: 19 points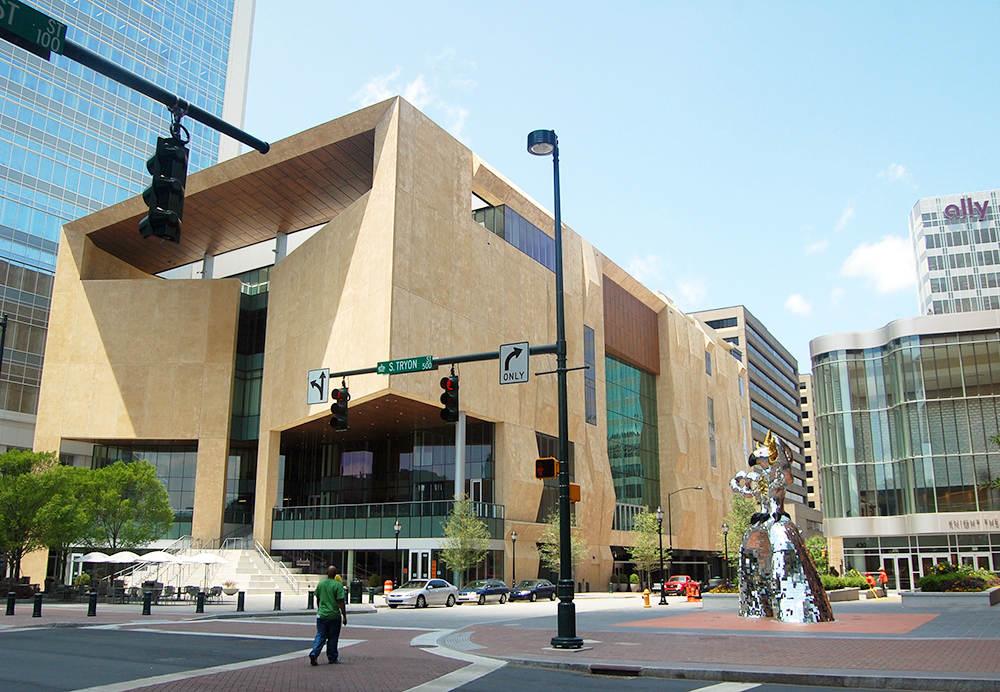 Photo via Flickr/James Willamor
If art, food, and culture are on your list of musts, this city should be also. Cultural festivals abound, the restaurants scene is booming, and art is everywhere in Charlotte.
Highlights:
#9 on Zagat's Best Food Cities 2016 list, Charlotte has been cooking up good times and even better food for years. May we suggest YAFO Kitchen or O-Ku? Lyft there in a jiff from anywhere in town.
Add a little culture to your trip with a visit to Mint Museum in uptown Charlotte.
Find yourself in town during Queen City Brewers Festival, Wine and Food Weekend, or Charlotte Pride. You won't regret it.
Total score: 20 points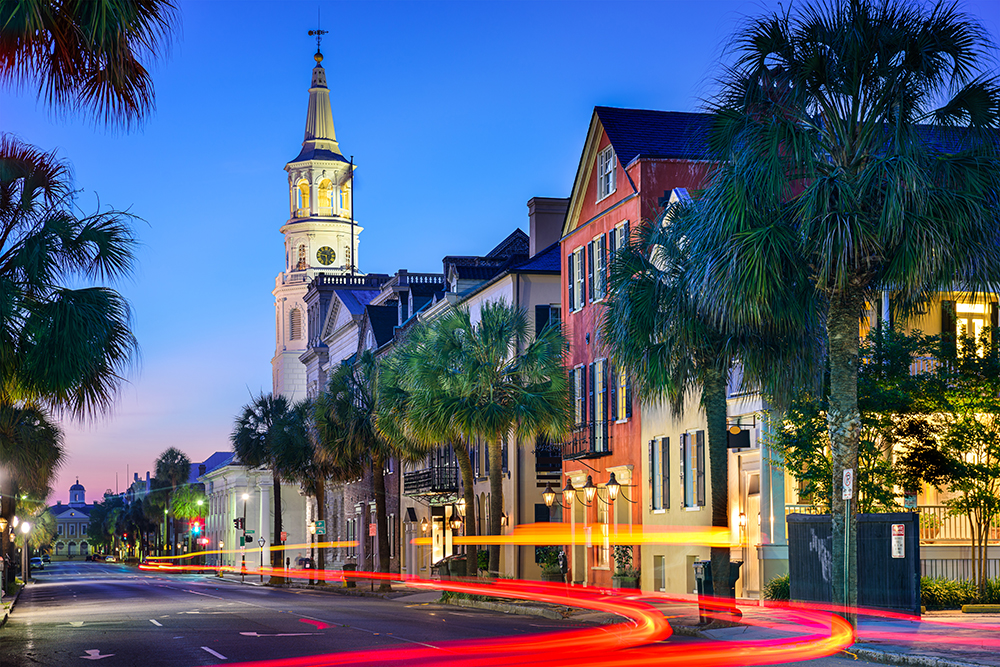 There are many reasons to visit Charleston, from the ever-expanding and exciting food scene, to the sleepy southern nonchalance that is at once friendly and cool.
Highlights:
With a high number of restaurants per capita and a #11 spot on Zagat's Best Food Cities 2016, Charleston is a food lover's dream spot. Must try: The Macintosh for killer cuisine and cozy-meets-swank ambiance. And, if you haven't heard of Husk or Butcher & Bee…where've you been?
Shop the plethora of markets, such as Charleston City Market and Sunday Brunch Farmers Market. While there, ask the locals about the live music on King Street or what's on at the Redux Contemporary Art Center.
Plenty of cultural festivals happen in Charleston throughout the year. Don't miss: MOJA Arts Festival or the 17-day Spoleto Festival USA.
Total score: 21 points
Photo via Flickr/Ethan Kan
From music to fashion to art, Seattle practically was the arbiter of cool in the 90s. Though many of the decade's fads are back, Seattle has been consistently ahead of the curve on what constitutes cool, and remains one of the most popular vacation spots.
Highlights:
As #5 Zagat Best Food City 2016, Seattle has big promises to fulfill. Don't worry: gems such as The White Swan Public House and Mamnoon leave nothing to doubt.
Its huge array of museums – from Experience Music Project to the Northwest African American Museum of Art – makes Seattle one of the most cultured cities in the U.S.
Seattle hosts so many festivals, they happen all year long. Don't miss: Bumbershoot, Seattle International Film Festival, or Seattle Street Food Festival.
Total score: 22 points
Photo via Flickr/Alan Light
A city so cool, the state is named after it. But really, as the only UNESCO City of Literature in the U.S., even Holden Caulfield would admit this place is no phony.
Highlights:
Over 40% of residents are between the ages 20-34, and this population knows a thing or two about cool if their festivals are any indication. Must try: Summer of the Arts or Mission Creek Festival.
Sample the goods at Iowa City Farmers Market or Bread Garden Market.
Catch an indie film at FilmScene, then do some shopping at the boutiques downtown. Enjoy a reading at Prairie Lights Books & Cafe, which hosts poets and authors from around the world.
Total score: 24 points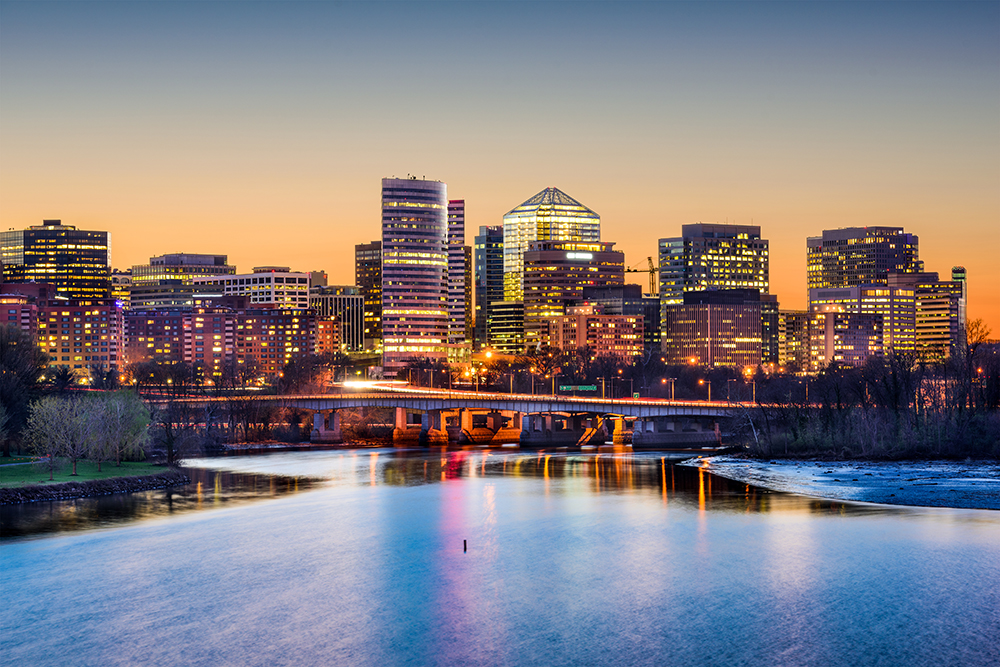 The right equation of neighborhood chill and city energy can be found in Arlington. What else could be called a perfect pairing? A delicious meal and a refreshing drink. Good thing Arlington does both to a T.
Highlights:
Hop in a Lyft and treat yourself to killer charcuterie at Lyon Hall. Or, dig into some cornbread with maple butter and braised pork shank at Green Pig Bistro. To think, these are only two of the 10.84 restaurants per 10,000 capita.
Pick up something fresh at Arlington Farmers Market, then catch a show at Signature Theatre.
A livability rating of 88 is really saying something. Meet the locals, and they'll tell you why Arlington is a great place to be.
Total score: 24 points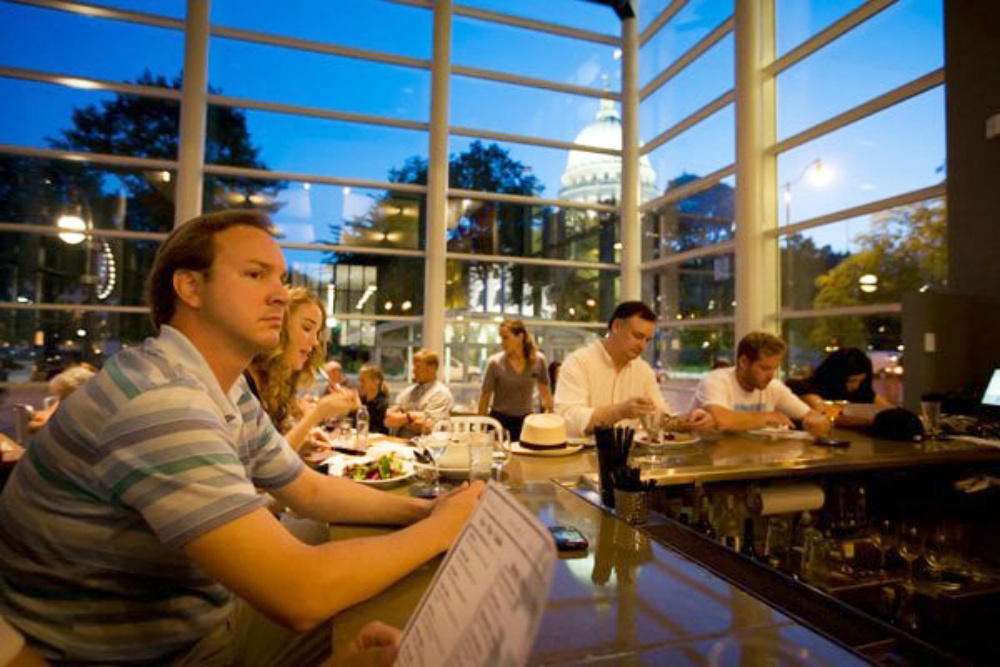 Photo via Yelp/Eric T.
Live music and a robust festival season keep Madison's social calendars chock-full throughout the year. Don't miss a show at classic venues like High Noon Saloon, which has something on seven nights a week.
Highlights:
High livability and low crime rates are strong measures of hospitality, and Madison welcomes visitors with both.
With more than eight restaurants per 10,000 capita, the city offers a seat at any of its fine restaurants. Our choice: Graze Restaurant in Capitol Square.
Meet and greet the locals at cultural events around town. Don't miss: Wisconsin Film Festival, Revelry Music and Arts Festival or, in warmer months, the Midwest-famous Dane County Farmers' Market that circles the capitol.
Total score: 26 points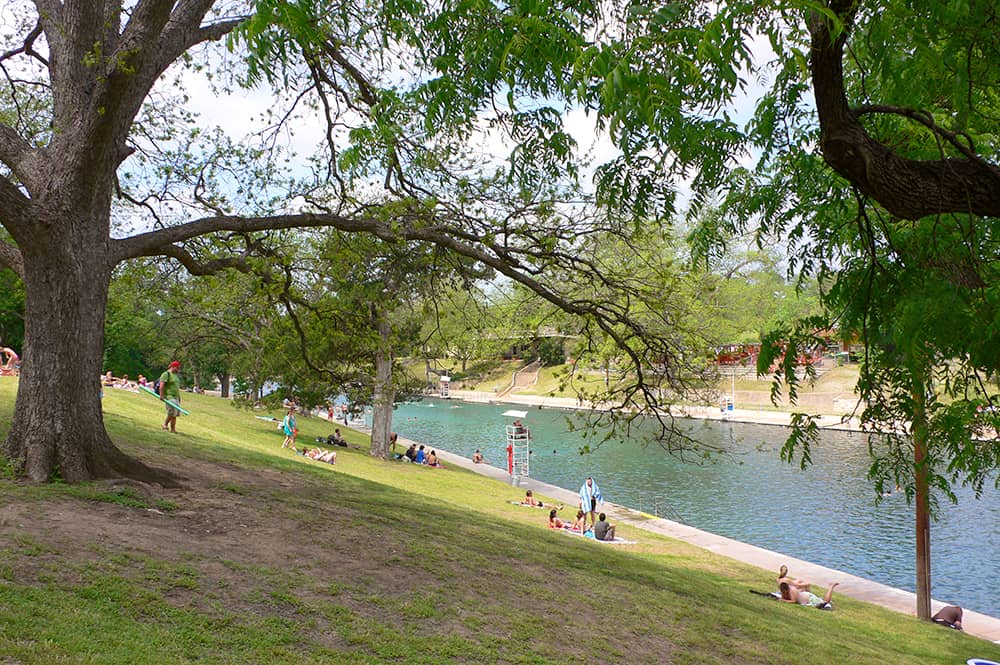 Photo via Flickr/Heather Cowper
The only uncool thing about Austin can be the weather, and it takes care of that with awesome watering holes (ahem, Barton Springs), cool places to crash (hotels like Kimpton Hotel Van Zandt), and killer cold treats (Lick Honest Ice Creams, anyone?).
Highlights:
A crime rating of 35, a livability rating of 75, and #18 on Zagat's Best Food Cities 2016 list, add up to one awesome city. Must try: Jacoby's Restaurant and Mercantile.
No stranger to hip districts, Austin is eminently shoppable. Head to South Congress, and bring your wallet.
Of course, SXSW is a bucket-list festival, but try Art City Austin or the Mexican American Experience while you're at it.
Total score: 26 points
What tops your list of cool places to go on vacation?