By Expedia Team, on March 21, 2017
20 must-experience festivals in the US
Many of us seek community and connection, and there are few things that bring humanity together more than shared experience. Festivals, with their niche appeal and sense of organized togetherness, offer this in concentrated form. There is a fine line between communing with your fellow man and being squished between sweaty strangers at an over-capacity event. That's why we've chosen these—in our opinion the best festivals in the U.S.—for the reason that they have so much to offer, from cool music to cutting-edge art, and even a little breathing room. Though rightfully popular and gaining more devotees each year, none of these events have jumped the shark by compromising quality for crowds. In no particular order, here's our list of must-experience events this festival season and beyond.
When: Early July

Chicago is, famously, a food-lover's city. From Michelin-starred restaurants such as Alinea to the fast and flavorful street food from The Fat Shallot, there is no end to the delicious diversity of Chicago's best dishes. What better way to sample the goods than at one of the biggest and best food festivals in the world? Factor in the lakefront location in Grant Park, live music, public art, and family-friendly activities, and you'll understand why thousands attend this vibrant festival. Past crowd favorites include Rojo Gusano, Abundance Bakery, Connie's Pizza, and the ingenious kiosks of Farmer's Fridge, offering healthy snacks on the go. If you plan to keep taste levels at the maximum, stay at the Chicago Athletic Association, where your swank accommodations will keep you close to the foodie action.
When: Two weekends in October

Austin does festivals better than almost any other city, and music lovers flock here for just that reason. But if South by Southwest is the Beyonce of music festivals, ACL is the Solange—chiller, artsier, and effortlessly cool. Awesome and diverse indie music lineups, as well food and art markets, leave nothing to be desired over two weekends–all while keeping crowd size manageable, though this is a hugely popular event. Past headliners include Radiohead, Kendrick Lamar, and Mumford & Sons, so you can trust you're in for a great time. You can even up your karma as you sway to the tunes–ACL partners with Austin Parks Foundation to improve the city's parks. See the good work in action at greenspaces like Zilker Botanical Garden. For a stylish stay, choose the South Congress Hotel or the centrally located Westin Austin Downtown.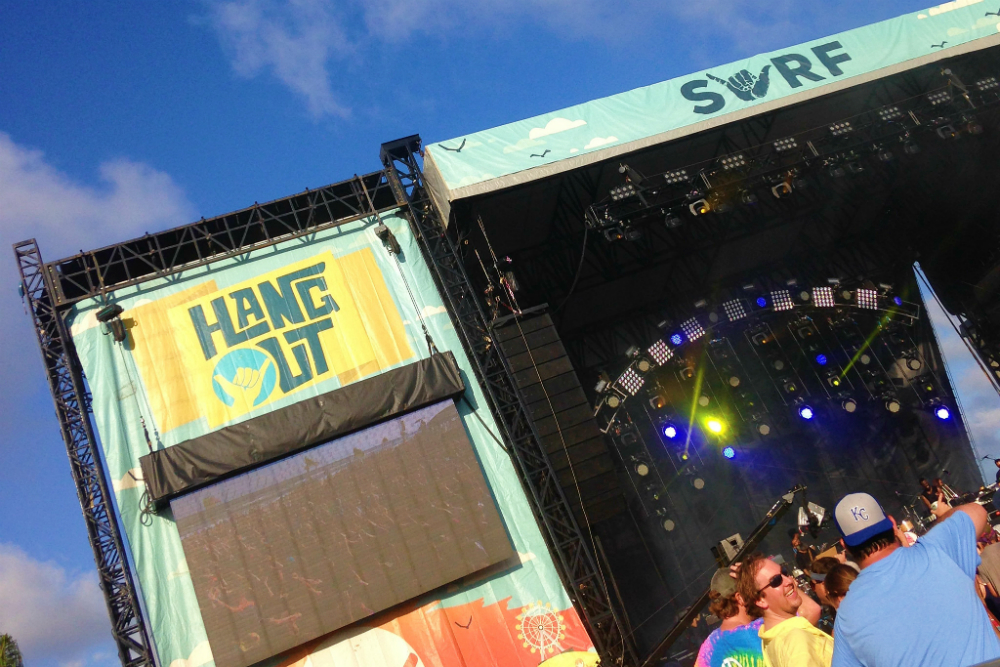 When: Mid-May
Who wouldn't want to listen to crazy good music from the likes of Frank Ocean, Sigur Ros, Charli XCX, and Major Lazer, all while barefoot on a white sand beach? This festival packs fun into every moment, featuring beach volleyball, rides, art, food, a hammock beach, and "the Big Tap," pouring local and craft beers. If that's not enough for you entertainment seekers, Gulf Shores is full of festivities. Head to Waterville USA, and spend the day sloshing down waterslides, and toast to a day well spent at Pink Pony Pub, a Gulf Shores institution for five decades. When you're finally ready to crash, Beachside Resort Hotel is the perfect place to catch you.
When: Early October

It can be said that there is no combination in history as harmonious as cats and the internet. That is, until the words "cat convention" were uttered. If Lil Bub warms your li'l heart and Keyboard Cat wrote the soundtrack to your affections, run, do not walk, to CatCon (just don't spook the famous felines). Tucked in the foothills outside of LA, Pasadena will have you purring over its charm, culture, and attractions—not to mention one of the most unique festivals in the U.S. Activities include meet and greets, educational seminars, and an enormous "adoption lounge," where you may just find your feline soulmate. When you've checked at least three celebrity sightings (of the cat kind) off your list, grab lunch at nearby El Cholo (we're sure even Grumpy Cat would approve your choice of crabmeat enchiladas or ceviche tostadas). Hotel Constance Pasadena will put you up in style, and provides complimentary Wi-Fi, so you won't miss a beat when Maru finds himself in another box.
When: Mid-June

Dubbed the "City with a Heart," this charming and welcoming place sits on the banks of two beautiful rivers and hosts legends of jazz music every June. Fittingly, the festival runs as smoothly as the music flows due to the generous volunteers who make it all happen. Round out your cultural excursion by visiting the Midwest Museum of American Art to spy a Norman Rockwell or Grandma Moses, and Ruthmere Campus, where you can view the inimitable collections of the Beardsley family.
When: Mid-May
Art in the park, a fine day in May, New York in spring—if you're nodding your head yes, Frieze is for you. Art lovers from everywhere converge in beautiful Randall's Island Park to witness foremost artists' work, take part in curated talks, and learn what the leading contemporary galleries are up to. Opportunities to view and purchase are rife, making it one of the best art festivals in the U.S. for discovering something new. Step even further outside the box and do some gallery exploring around the city. David Zwirner Gallery, Dorsey's Art Gallery, and Skoto Gallery are definitely worth a gander. Feed your literal hunger at Patsy's Pizzeria, right across the Harlem River. When you're ready to pack it in, The Lucerne Hotel is a smart choice.
When: Early April

For art of a grainier variety, head to Texas SandFest, where the sculptures may be impermanent, but the impression they make on you will be everlasting. The festival also has lasting effects in the community by raising funds for local charities and scholarships. Master sculptors show off their skills to over 100,000 visitors along the stunning beach of Port Aransas, and the event also includes live music, food, and crafts. Learn how to build your own sand sculptures with Sandrum—maybe you can throw your hat in the ring at a future festival. Side note: while in town, don't miss local gems Stingrays Taphouse & Grill.

When: Early August

Practically synonymous with this delicious crustacean, Maine is the perfect place to explore the cream of the crop. Enjoy five days of serious feasts at Rockland's sparkling Harbor Park, and sample local libations at the Steins and Vines tasting events within the festival. There's plenty of entertainment on hand, including live music and the Big Parade. Don't miss the chance to explore more of Rockland, too. Its historical downtown is a charming place to explore, and fans of New England art should not miss the Farnsworth Art Museum. After getting acquainted with the city, the perfect way to unwind is with a glass of wine. In Good Company will help you out with their exciting wine selections. Enjoy some tapas while you're at it—with options like smoked paprika deviled eggs and hot spoon bread with corn salad, the menu will almost make you forget you just ate your weight in lobster. When the food coma descends, Strawberry Hill Seaside Inn will keep you cozy.

When: Late October

Atlanta has been sourcing amazing musicians for decades, so it isn't any wonder that they know how to celebrate sound in big ways in this city. A3C quickly caught wind from its seed as a local showcase to become one of the country's most important hip-hop events. It's a great place to catch favorite acts like De La Soul, Killer Mike, and Big Daddy Kane, but the best opportunities lie in discovering up-and-coming artists. The festival is predated by a conference, where speakers empower and educate a new generation of young artists. Suit yourself in style at the legendary Wish store; check into hip digs like the Hotel Clermont; and get ready to hear some world-shaking music and inspirational words.
Aloha Festivals – state-wide (major events in Honolulu, Hawaii)
When: September

As if we need another excuse to vacation in Hawaii, but the Aloha Festivals are a particularly festive time to visit, as it is the largest Hawaiian cultural celebration. It's a state-wide, month-long festival that pays homage to the rich history of this state at events such as the Waikiki Hoolaulea, Hawaii's largest block party. Traditional cuisine, Hawaiian music, hula schools, and lei making are all on the menu. The party venue, Kalakaua Avenue, runs right along Kuhio Beach Park, so you're never far from a stunning view. Explore local Honolulu institutions such as Rainbow Drive-In and Liliha Bakery, and retreat to Luana Waikiki Hotel & Suites when you're all aloha'd out.
When: August–October
Technically, this "festival" is a theater arts organization, and the season runs throughout much of the year. When the three playhouses are active though, the whole town of beautiful Ashland is bustling with theater-goers and players alike. Street performers, veteran locals, and curious travelers all converge downtown throughout the season. Productions may include "Julius Caesar," "The Merry Wives of Windsor," and, in a departure from the Bard, "Beauty and the Beast." Mingle with locals at Brickroom Gathering House, and make yourself at home in the sophisticated Ashland Hills Hotel & Suites or cozy Callahan's Mountain Lodge.
When: June

Firefly prides itself on being a fan-curated festival, as the community helps pick everything from the lineup to activities to merch designs through surveys and online dialogues. And the public has done themselves proud because past lineups have included Bob Dylan, Kesha, Chance the Rapper, and The Weeknd. With so much to see and do at this festival, from the silent headphone-driven dance party at the Thicket to vendor shopping in the Market, boredom is never on the menu. If you do need a place to lay low for a little while, the Nook has you covered with comfortable seating and plenty of space to hang a hammock. Nap time has never been better. Dogfish Head Brewery will help you wet your whistle, and if you choose not to camp, lay your head at Wyndham Garden Dover.
When: Mid-September
Downtown Vegas provides the backdrop for Life is Beautiful, a three-day music, arts, and cultural festival that swamps the city each September with an eclectic lineup of heavyweights like Stevie Wonder, Chance the Rapper, Duran Duran, Weezer and Kacey Musgraves, plus art and comedy showcases and performances from Cirque du Soleil. Take a break from the festival scene to check out DTLV highlights like Fergusons, an old motel where guestrooms now feature hip retailers, and the bustling Arts District featuring cool bars like Velveteen Rabbit and Silver Stamp, plus thrift stores galore. Stay at the swank new ENGLISH Hotel or the adults only Circa Resort & Casino.
When: Late June

Small but mighty, Quincy boasts a lot of heart, beautiful Sierra Nevada scenery, and an historical downtown well worth exploring. Need more incentive to rush to this former gold prospecting town? Visit during the High Sierra Music Festival. This costumes-encouraged family-friendly event includes arts and crafts, parades, yoga and movement workshops, and after-hours shows in a serene forest setting. Past lineups have included Andrew Bird and Keller Williams, and parents can squeeze in an extra act thanks to Rockin' Nannies, on-site to keep your kids safe and entertained. Camping is encouraged, and this is the setting for it.
When: Early September

Get in while you can—this film festival is quickly becoming one of the best and hottest in the country. To add a cherry on top, Telluride is also one of the best places to visit in Colorado. Though the program is secret until you reach the mountain venue, past first screenings have included "Juno," "Stranger Than Paradise," and "Talk to Her," so you can be confident you're in for cinematic treasure. In between screenings, peruse the Telluride Arts District to pick up a beloved book at Between the Covers, or purchase some fine art at MiXX projects + atelier. Refresh your taste buds at High Pie Pizzeria & Taproom, and after a long day of sighting film luminaries and viewing jaw-dropping works, get some shut-eye at the lushly relaxing Madeline Hotel—you'll thank us in the morning when you're revived for another riveting day.
When: August–October
This carousing event celebrates its 46th season this year, and is a prime example of how there's something for everyone to love at ren fests. Attendees can bid one another "well met!" over seven themed weekends, where they'll experience everything from mermaids to king's feasts to highland flings. If you forget your cloak or baldric, not to fear, on-site artisans can fill all costume gaps, from leatherwork to jewelry to apparel. What is there for a good sir or lady to see around town? History buffs can acquaint themselves with the region at the Stans Museum. To taste area delights, wine lovers should visit nearby Parley Lake Winery, where the vintages and vistas could rival any Benedictine vineyard. Book a room at Baymont by Wyndham Shakopee, where you'll find welcome respite after a day of live jousting and entertainment across 16 stages.

When: Early August

Ah, Sturgis. What is not to love? A small town filled with motorcycle-riding, leather goods-pedaling, open road enthusiasts eating, meeting, and greeting amidst a stunning Black Hills backdrop? Sounds good to us. With events like a beard and mustache competition, tattoo contest, and street food throw down, Sturgis tests the true grit of even the toughest attendees. Meet your peers at One Eyed Jack's Saloon and pay homage to the ones who paved the way at Sturgis Motorcycle Museum.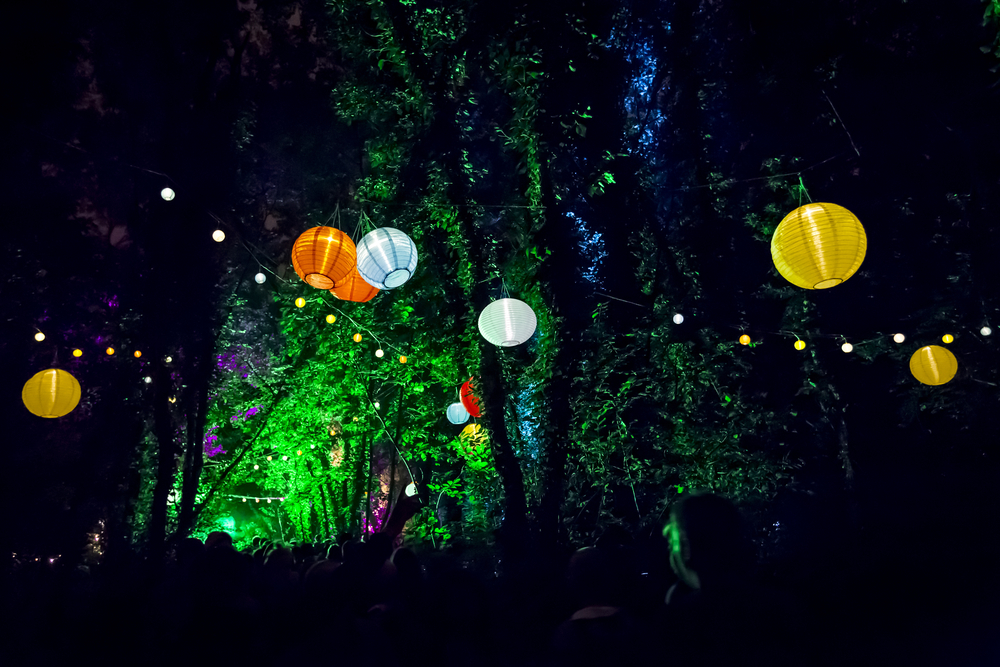 When: Late June

A focus on charity, sustainability, conscious mindedness, and community sets this festival apart. Programs such as the Roy Price Memorial Food Drive and Music in Schools Program, which donates funds to Michigan schools, are a few of the ways this festival aims to give back. It's certainly not all work and no play—plug in at the parties to the music of My Morning Jacket, Dillon Francis, and DJ Snake, among many more. Cool off at Gold Rush Water Park and unwind in Her Forest, where those who identify as women can convene and celebrate amidst empowerment and support. Contribute to the Coloring Zine, make friends at the hammock garden, and may the forest be with you.
When: Late May

We could all use a good laugh these days, right? Head on over to this citywide festival where a vast range of comedians, improvisers, magicians and Hollywood A-listers like Larry David, Ali Wong, Michelle Wolf, Chris Rock, Conan O'Brien, Tina Fey and Amy Poehler and literally hundreds of others will give you a much-needed chuckle. This being the second largest city in the country, there's plenty to see and do beyond the fest like a Malibu beach day or exploring the Arts District. Make sure to do dinner at local hot spots like Horses or grab a grain bowl and coffee at Gjusta in Venice before strolling the boardwalk. Stay at a hip hotel like Silver Lake Pool & Inn or the Downtown LA Proper Hotel.
When: Early December

This festival is so comprehensive, it takes three continents to contain it. With shows in Switzerland, Hong Kong, and Miami Beach, this is one of the hottest cultural events in the world and offers deep insight into what's current in art. Miami Beach hosts leading galleries from around the world as they showcase modern master works to students, collectors, and enthusiasts. Take advantage of location, location, location in this dynamic city and explore resident art houses like Perez Art Museum Miami. When you've had your fill of the visual feast, head to Orange Blossom, where the food is an art form. As sleep calls, tuck in for the night at San Juan Hotel—the beachy cool meets sleek sophistication of the decor can hold its own against any piece of fine art.