By Expedia Local Expert, on October 9, 2018
Best Halloween parties in the world
Like trick-or-treat candy, Halloween parties come in many flavors. Get in the scary holiday spirit with frightening and fun activities as you celebrate October 31st in another state—or on another continent. Escape a horrific Stranger Things-themed maze at Universal Studios or creep among the white crypts in New Orleans. Whether your Halloween parties include Disney villains, Bavarian beers, or departed spirits, there are spine-chilling options for everyone in the family.
Halloween Party Scare-o-Meter
  Spooky fun for the whole family

  Mild frights for adults and older kids

  A frightful outing for mature audiences

  Scary activities for those with nerves of steel
Orlando Halloween Parties
Mickey's Not So Scary Halloween Party
The only thing better than visiting the Magic Kingdom is attending Mickey's Not So Scary Halloween Party, one of the most festive theme park Halloween parties. Stop at trick-or-treat stations, dance with your favorite characters at the Scream-o-Ween dance, and watch Disney World's fireworks show. Maleficent, Oogie Boogie, and other evil characters will be on the loose at the Villain Spelltacular party. After dancing and partying, be sure to try the holiday treats like the Not-So-Poison-Apple Cupcake. And remember to wear a costume! (Tip: Be sure to check the dress code.) You can enjoy the slightly scarier Mickey's Halloween Party at Disneyland. Tokyo Disneyland and Disneyland Paris also celebrate Halloween in typical Disney fashion—spectacularly.
Scare-o-Meter:
Halloween Horror Nights at Universal Studios
Are slasher thrills your brand of Halloween-party fun? Then immerse yourself in a larger-than-life horror experience at Universal Studios in Orlando's Halloween Horror Nights. Pit yourself against a series of believable fright-filled mazes and haunted houses complete with high-quality sets and "scareactors" based on shows and movies like Stranger Things and Poltergeist. Don't miss the scare zones or rides like Harry Potter and the Escape from Gringotts and MEN IN BLACK Alien Attack. After you work up a frightful sweat, soothe your nerves with Stranger Things-themed treats like 11 Mini Donuts, covered in red frosting inspired by Eleven and her telekinesis-caused nosebleeds. Then, enjoy a cyberpunk dance performance from Academy of Villains. Whether you're visiting Universal Studios Hollywood, Singapore, or Japan, your nerves are sure to be slashed and your desire for fun satisfied.
Scare-o-Meter:
London Halloween Parties
London Dungeon
Surrender to England's bloodthirsty residents as you descend into the eerie dungeons of London to experience its grisly history. Professional actors present skits with gory undertones and gallows humor about English events like the Gunpowder Plot. Brush elbows with Sweeney Todd, the legendary murderous barber of Fleet Street. Next, keep an eye out for Henry VIII and his executioner as you travel from dungeon to dungeon. Life in historic England isn't all fun and games, and before the tour ends, you'll be charged with a crime, convicted, and sentenced to death. The method of execution? The Drop Ride to Doom, 1 of London Dungeon's 2 thrill rides.
Polish off your ghastly time in historic England with a drink at the Dungeon Tavern, where it's always 1896 and the locals see Jack the Ripper as a real threat. If you want to check out other spooky things to do in London, take a tour devoted to the Ripper and Sherlock Holmes.
Scare-o-Meter: 
Harry Potter Tour for Muggles
Put on your glasses and experience London through the eyes of Harry Potter with this family-friendly tour for Muggles. Your expert guide explains both the Muggle and magical significance of places like Muggle London's Clink Prison, the location of Azkaban, and Borough Market, the entrance to the magical Leaky Cauldron and Diagon Alley. You'll also enjoy the non-magical but still enchanting London icons like Big Ben and St. Paul's Cathedral. As your guide dives into Potter lore and asks you trivia questions, you might find the boundary between the magical and non-magical worlds blurring. After you land safely back in the Muggle world, you can find your next magic fix at any of Universal's Wizarding World of Harry Potter theme parks. Mischief managed!
Scare-o-Meter: 
Mexico City Fright Night/Day
Day of the Dead
If you're looking for a more unique Halloween party, participate in Dia de los Muertos. This spooky holiday mixes indigenous and Spanish traditions and celebrates the memories and spirits of the dead. Head from your Mexico City hotel to Mixquic, a town whose vivid Day of the Dead celebrations were popularized in Pixar's animated film Coco. You'll listen to the mariachi musicians, enjoy the cardboard-skull-decorating contest, and browse local stalls for traditional food and crafts. Be sure to try the pan de muerto, bread of the dead. When night falls, watch locals with white painted-on skeleton masks process to the cemetery to present their ofertas, offerings. Afterward, walk among the colorful altars piled with bright orange marigolds, luminous candles, and beloved photographs. To top it off, take home a complimentary chocolate skull and an entirely different view of the dead.
Scare-o-Meter: 
Haunted Halloween in Salem 
Ghost Walking Tour
Revel in the supernatural in Salem, Massachusetts, site of the Salem Witch Trials and one of America's most haunted towns. Let your expert guide captivate you with the frightening true tale of Salem's 1692 witch hunt that led to the execution of 20 people. You'll also visit Salem's Old Town Hall and the Joshua Ward House, where historic Salemites lived and died, and where their ghosts now reportedly roam. Along the way, keep your eyes peeled for some paranormal sightings. If your trip to Salem stirs up your curiosity, visit Boston's creepy selection of ghosts and gravestones. This historic city is the final resting place of Cotton Mather, architect of the Salem Witch Trials.
Scare-o-Meter: 
Ghostly New Orleans Halloween Parties
Cemetery & Voodoo Walking Tour
Explore New Orleans' iconic St. Louis Cemetery No. 1, accessible only with a guide, and its white marble vaults and massive mausoleums. Learn about the Creole influences like voodoo that shaped the city and its cemeteries and marvel at the intricate above-ground tombs. These famous Gothic crypts have inspired supernatural fiction like Charlaine Harris's True Blood and Neil Gaiman's The Graveyard Book. You'll pay your respects to some of New Orleans' most notable residents, including the legendary voodoo queen, Marie Laveau. At the end of your tour, take home a gris-gris, a protective voodoo charm, and then head to one of New Orleans' top-notch restaurants for some authentic Creole fare.
If you prefer your ghosts to be of the Southern variety, check out a Savannah ghost tour. There are plenty of great Halloween party destinations throughout the United States, so you can find something spooky to do no matter where you go.
Scare-o-Meter: 
Halloween Mayhem in Munich
Oktoberfest Party
Trade in fears for beers this fall and partake in an authentic European party at Munich's Oktoberfest, king of all Oktoberfests. Wear a traditional drindl or lederhosen, feast on giant salted pretzels and potato dumplings, and drink your fill of German beer. Thanks to beer purity laws dating to the 1500s, German beer has a distinct taste. (Bonus: Oktoberfest beer is 2 percent stronger than normal.) Book your tickets early to save your spot in one of the few dozen beer tents. Here, you can mingle with other excited party-goers and indulge in live brass or folk music. After 8 PM, electric and pop music prevails. Can't make it to Munich this year? That's okay, try the Oktoberfest in Leavenworth, Washington.
Scare-o-Meter: Beer
Halloween with Dracula in Transylvania
Vampire Tour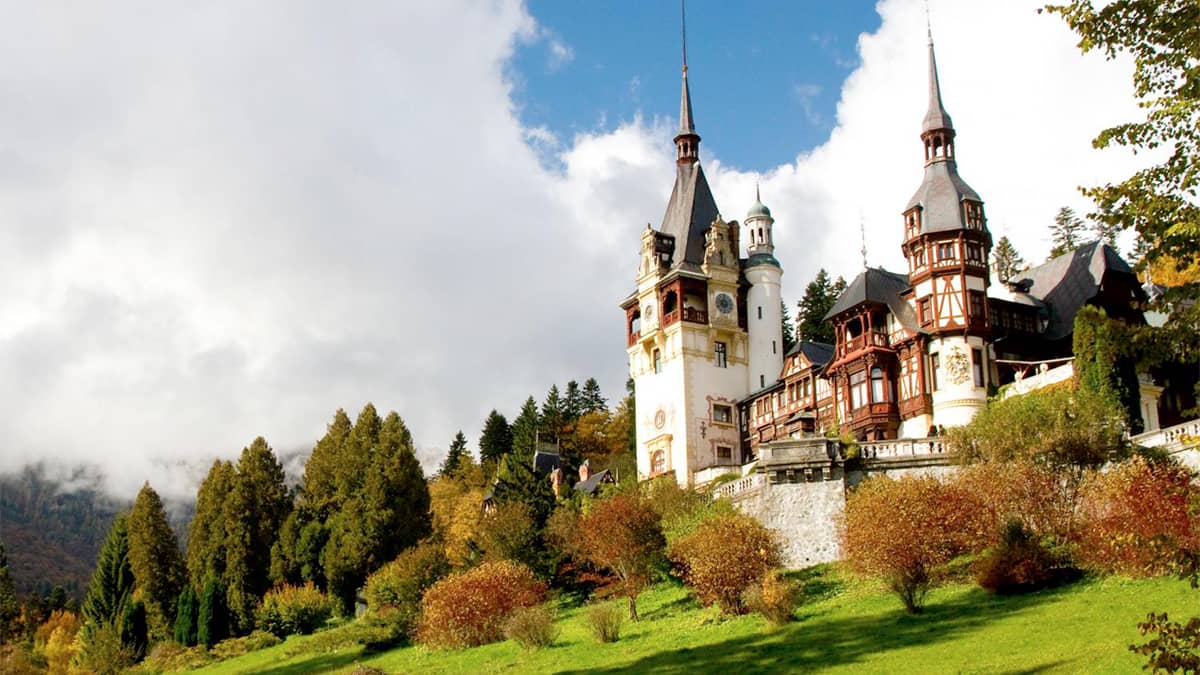 Sink your teeth into vampire lore with this full-day tour of Romania's Transylvania, complete with a stop at Bran's Castle, popularly associated with Bram Stoker's Dracula. History paints its one-time resident, Vlad the Impaler of the the Draculesti House, as a cruel, genocidal villain. While the fictional Dracula drew more on Romanian vampire lore than Vlad's actual history, the legend has overtaken the truth somewhat. Your guide separates fact from fiction as he describes Vlad's creative cruelty and his place in Romanian history and Transylvanian vampire lore. As you explore the castle's narrow passageways, it's easy to imagine the terror of captivity at the hands of Vlad, vampire or not.
Scare-o-Meter:  
Rome: Empire of the Dead
A Scare of Skeletons in the Roman Catacombs
Prepare to plunge into the Roman Catacombs, an underground network of tunnels and cemeteries. You'll come face to face with hordes of skeletons in a way that most haunted houses only pretend to. As you pass through the catacombs and 2,000 years of history, you'll encounter early Jewish and Christian frescoes and crypts. Along the way, learn how the catacombs came to be filled with 4 million dead Romans. Then, continue to the Capuchin Crypt, the result of a shortage of burial space in the 1600s. Bones of long-dead Capuchin monks were exhumed and arranged in decorative patterns on the walls and ceilings of several chapels. Designed as reminders of life's brevity, the Crypt of Skulls and Crypt of Skeletons create a breathtaking and macabre effect.
Scare-o-Meter: 
Tips and Tricks for Halloween Parties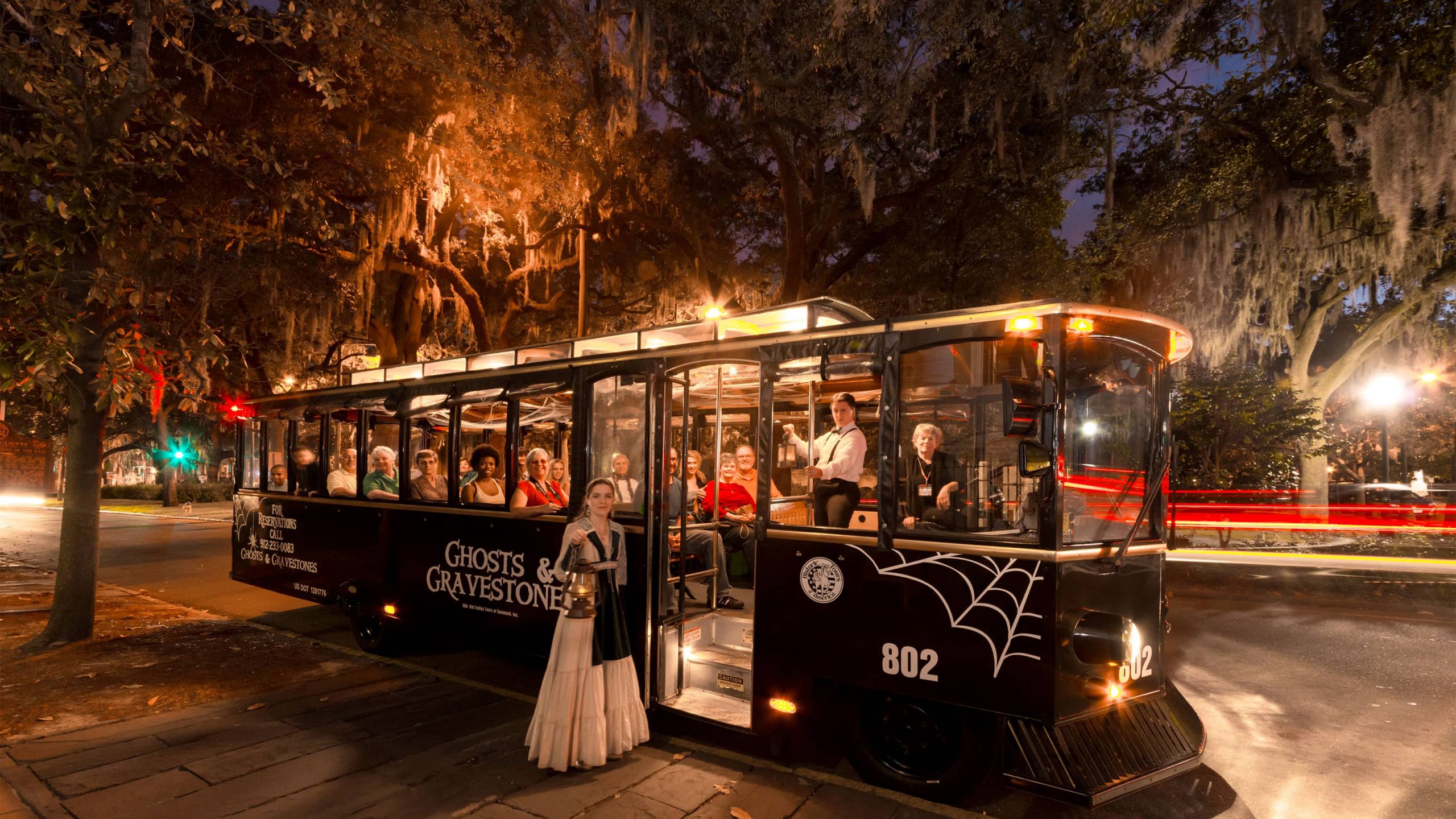 Dress the part. Don't be the person who is too cool to wear a Halloween costume.
Keep an open mind. Halloween parties across the world come in many forms, so go with the flow and learn some stuff as you scream in terror.
Halloween is everyday. Don't limit your Halloween partying to October 31st! There are so many spooky things to do all year that there's no reason to ever stop the Halloween party.