One Week Vacations & Getaways
Everyone needs to getaway sometimes
Whether you want to fly or stay grounded - here you'll find our best 7 night travel deals.
Where should I go on vacation for a week?
How can I find the best 7 day getaways?
To plan your ultimate week vacation, you can either search our range of exciting deals or build your own. Enter the details of when and where you want to travel, and you can scroll through the best accommodation on offer. All that's left to do after that is sort your results by price, rating, location, and more.
Is it easy to find a cheap 7 day getaway?
There are plenty of ways to indulge in top-notch 7 day getaways without breaking the bank. Stay a little away from the slopes, a couple of blocks back from the beach, or a little further outside the city. You could consider staying in the quieter months when prices are not at their peak. Booking your flights, accommodation, and car rental in one Expedia package can also keep costs down.
How do I book the best 7 day vacation deals?
Search through our amazing inventory of deals using our simple search function and advanced filters to refine your search. This way, you can find the vacation you're looking for with your favorite amenities to ensure you have a fantastic 7 day break at a great price. Choose to have a pool or hot tub, an ocean view, or an easy walk from a famous landmark. Whether you're planning the family trip of a lifetime, a reunion with friends, or 7 days of silence and solitude, we've got you covered.
Why should I book my 7 day getaway with Expedia?
You can book your perfect 7 day vacation in just a few clicks at Expedia. As well as booking fantastic deals on the accommodation you want, you can save more by booking your flights, renting a car, and choosing amazing activities—and bundling all in one booking. And with free cancellation and buy now, pay later options, you can search, build, and book your 7 day getaway with total peace of mind.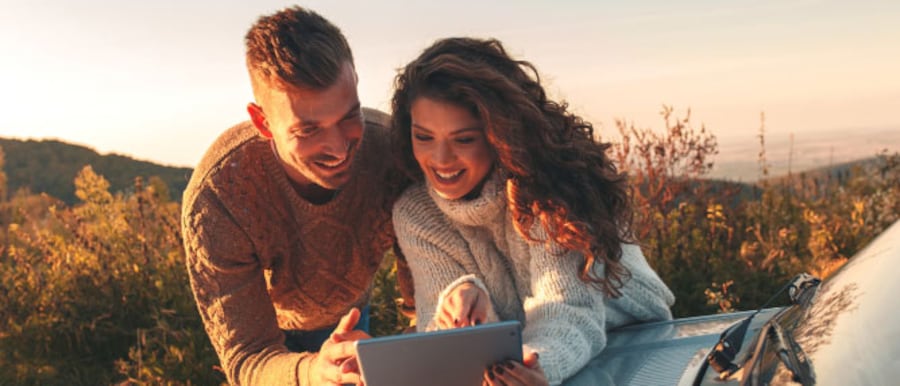 Save with our bundle deals!
Car, Stay, Flight... book everything you need for your perfect weekend getaway with Expedia and save!
Save with our bundle deals!
Plan your trip in a snap on the app
From home or hammock, organize your entire escape and explore app offers