By Expedia Team, on July 2, 2018
21 of the most scenic West Coast cities
This country is full of wondrous places that catch the eye and capture the heart, but there's something extra special about the West Coast. In fact, in our survey of 1,000 travelers, they chose this region as the one they'd most like to visit (winning out at 37.8% over four other national regions). Is it the sprawling coastlines? The ample forests? The sky-high mountains? We're betting on all of the above, and more.
From the tip of Southern California to the top of Washington (and a sneaky pick farther north), the cities and towns on this list represent all the things that earned the moniker Best Coast. We've shown you the prettiest spots along the East Coast. Now take a journey across sandy beaches, towering redwoods, rushing rivers, and charming towns—these are the most scenic places on the West Coast.
Best West Coast vacation spots, according to our reader poll
We asked which West Coast cities are the most beautiful, and these fair 10 rose to the top.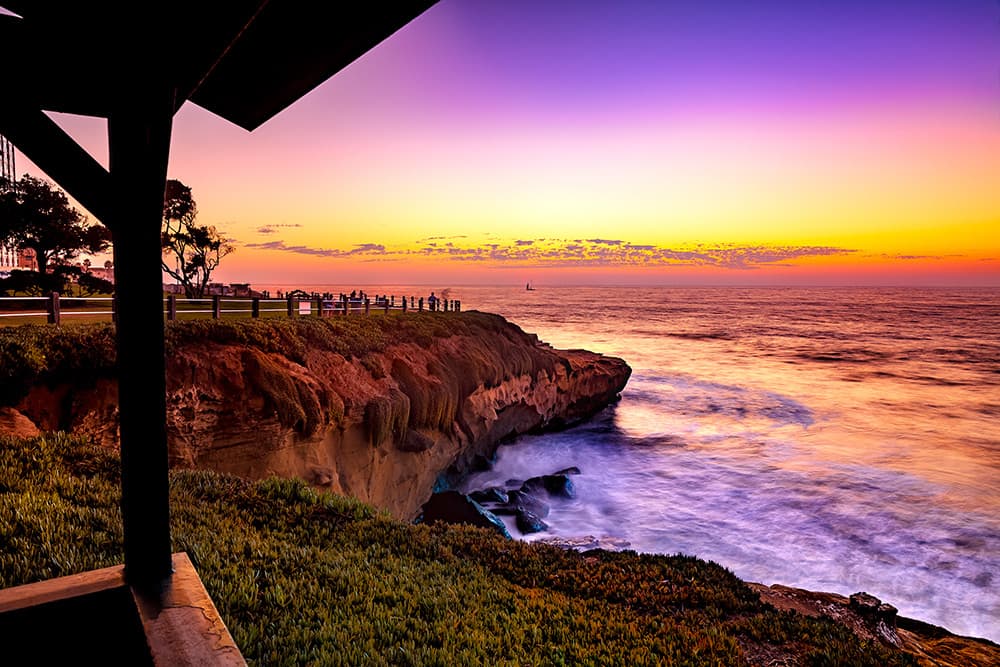 The apple of our pollsters' eye? Sunny San Diego. Mentioned more than any other—with 48 call-outs—America's Finest City has so many beautiful beaches and neighborhoods, it's no surprise. North County was especially called out, with accolades for idyllic Del Mar and the coastal pine-strewn trails of Torrey Pines.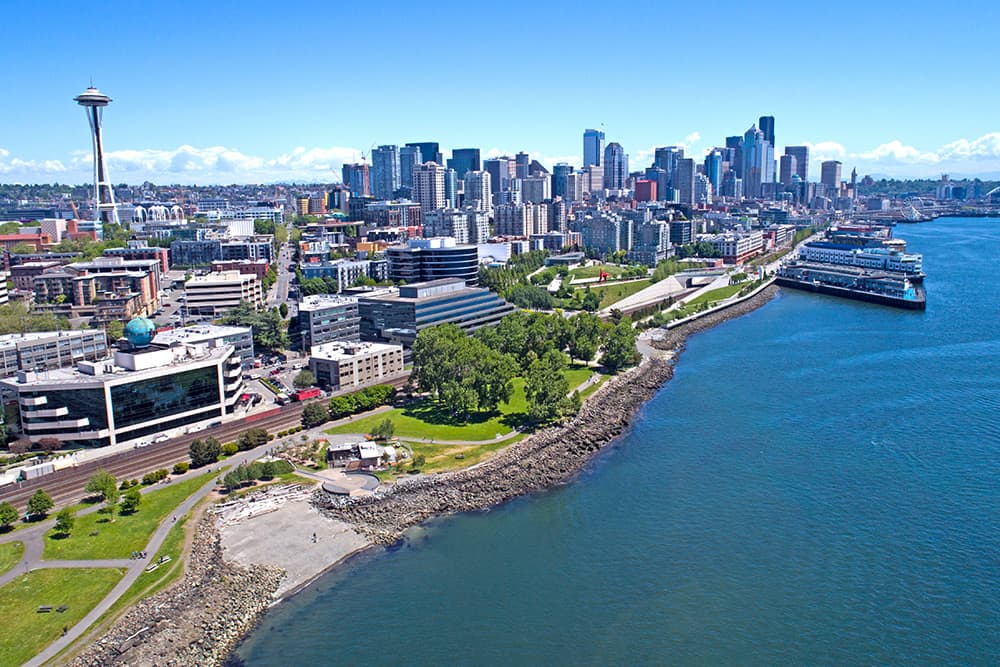 The Emerald City is undeniably gorgeous, and its proximity to refreshing natural spaces is highly in its favor. Less than three hours from mossy evergreen-filled Olympic National Park to the west and four hours from scenic Lake Chelan to the east, Seattle is scenery central. Take the ferry to Bremerton for front-row views of Mount Rainier.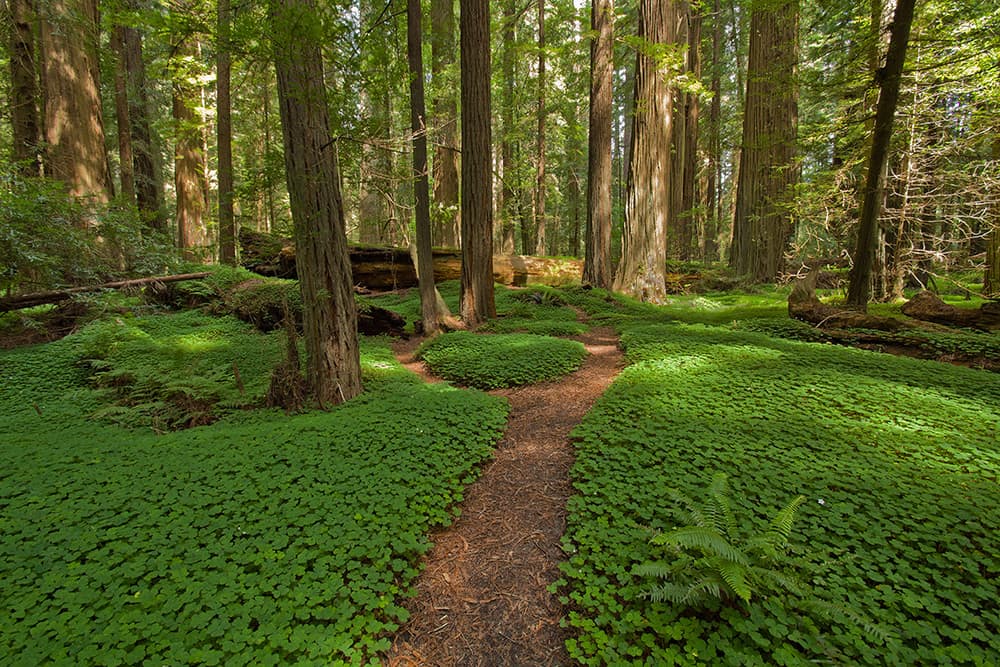 What's the view like from inside a tree? With three huge redwoods you can drive through, this park is prime West Coast road trip material. Make sure to bring your hiking shoes and your sense of adventure, because California's third-largest state park has over 53,000 acres to explore.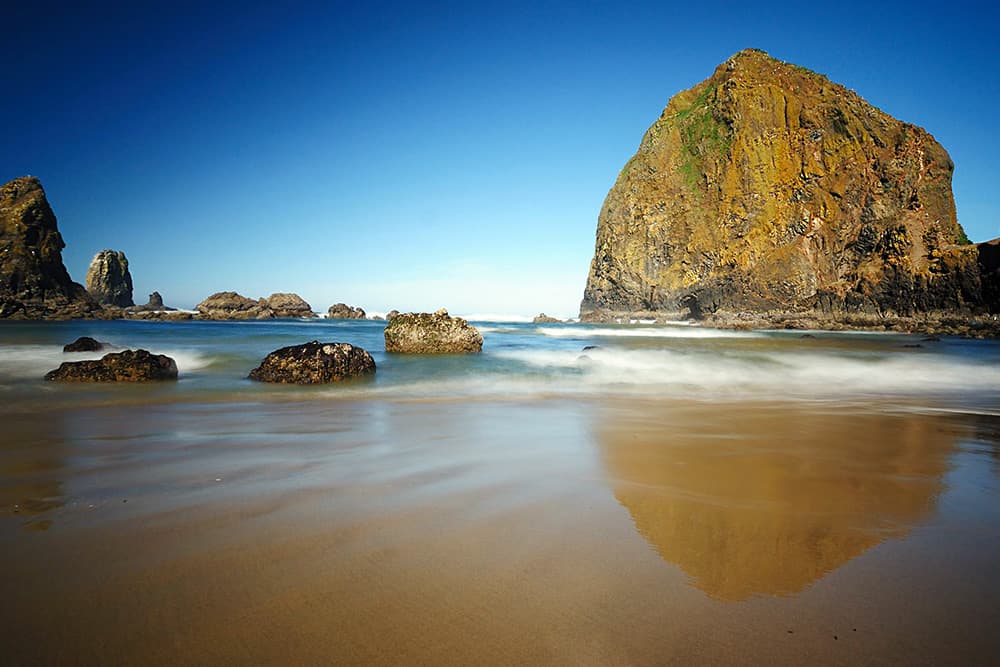 Cannon Beach is one of those mystical places you have to experience to believe the hype. Its unmistakable Haystack Rock is an enduring figure, witnessing strolling couples, sandcastle makers, tide pool explorers, and driftwood-chasing dogs. The word charming hardly covers the appeal of downtown, where colorful treats like salt water taffy are tradition at the iconic, pink-striped Bruce's Candy Kitchen.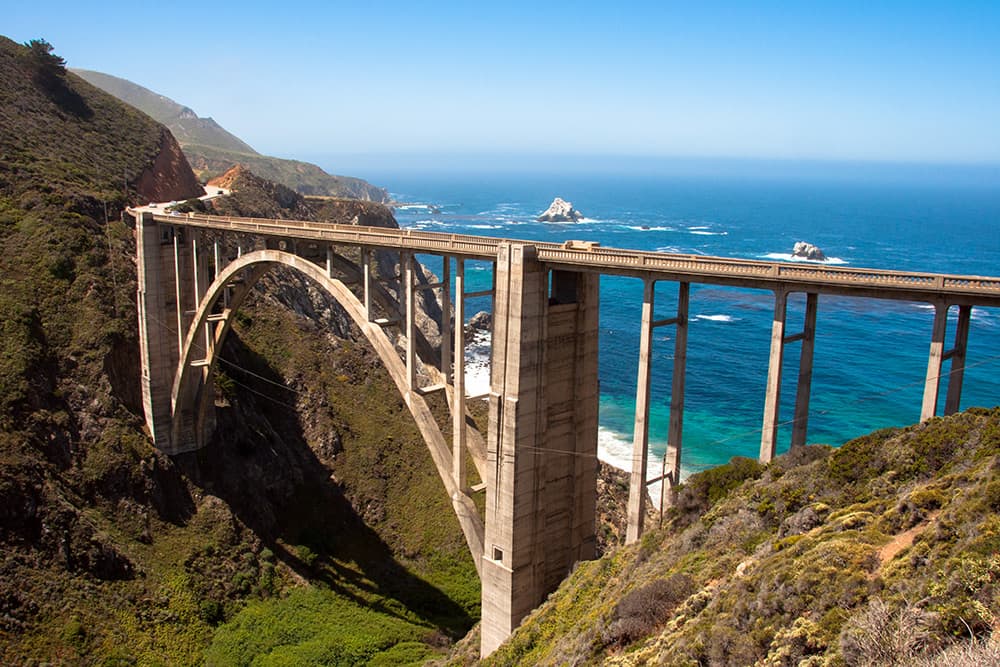 Nowhere is more quintessentially coastal California than Big Sur. Infinitely recognizable, Bixby Bridge is a gorgeous feat of engineering, and the 1932 masterpiece offers coveted views from California's much-touted Highway 1. Hike, camp, and simply ogle from vantage points like perfect eatery Nepenthe; this place is flush with pleasurable sights.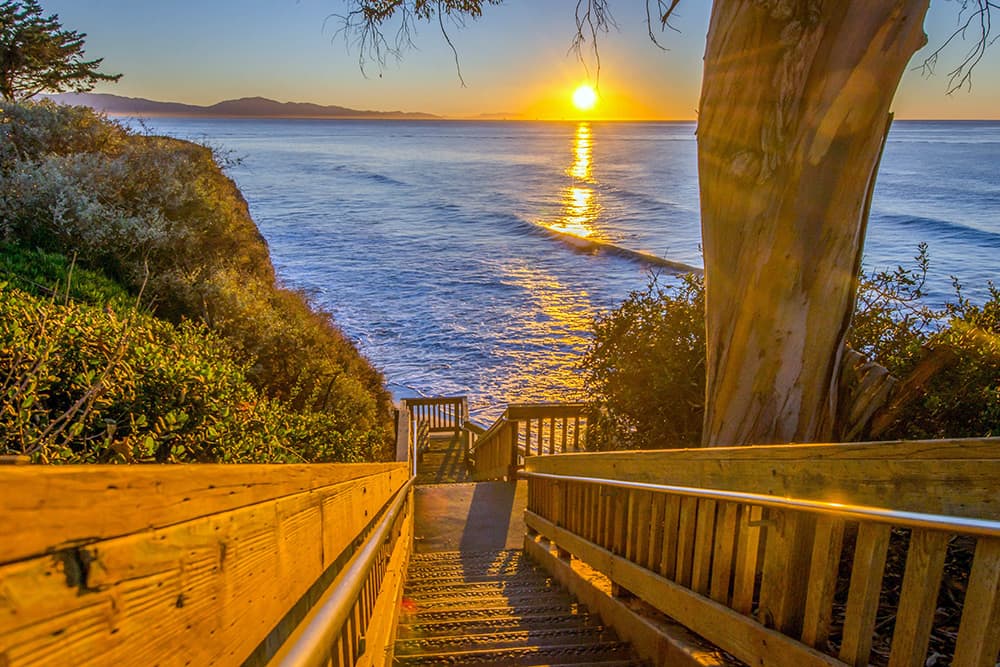 This California stunner certainly gives good face. The red tile roofs of Spanish-style architecture contrast pleasingly with the striking blue ocean and golden sunsets. Palm trees sway from their posts along the streets, and waterfront activities provide unique views. Visit the Paddle Sports Center; they'll get you prepped for the prettiest day on the water.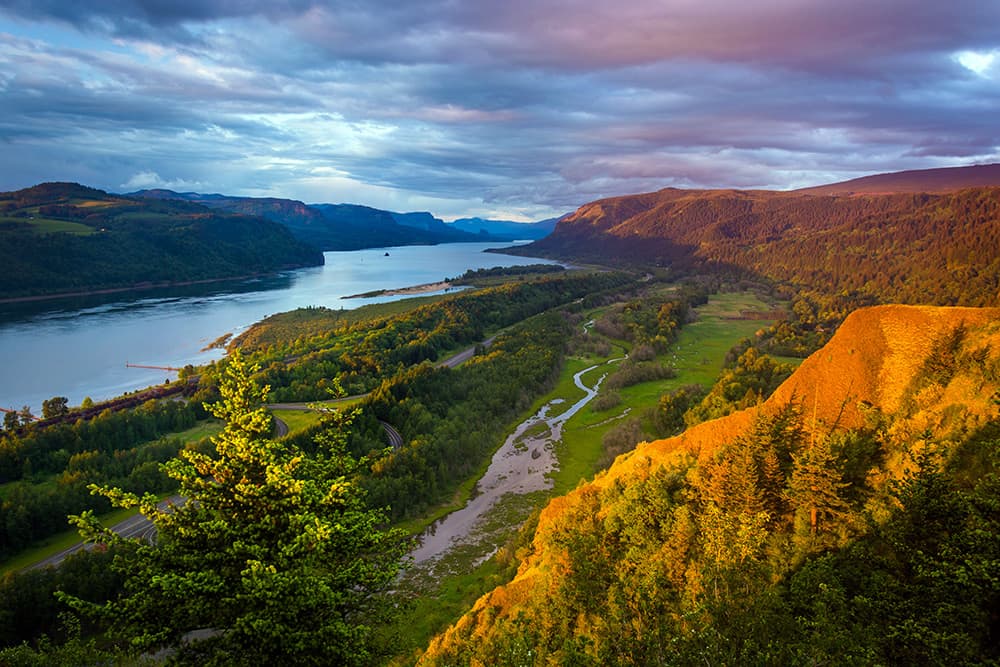 Prettily situated at the entrance to the Columbia River Gorge National Scenic Area, The Dalles is a northwest gem. With names like Charm Trail, area attractions do just that. From hiking, cycling, and wine tasting to touring historical buildings like Fort Dalles Museum & Anderson Homestead, there are ample ways to witness its charms.
Southern California isn't complete without Santa Monica. Its famous pier and Ferris wheel are likely the first images that come to mind when you think SoCal. Other sights its name may conjure: pink and gold sunsets, palm-lined promenades, many-hued beach hotels, casual bike cruisers, blond-flecked surfers, al fresco cafes, colorful murals, and of course, that yellow sand beach.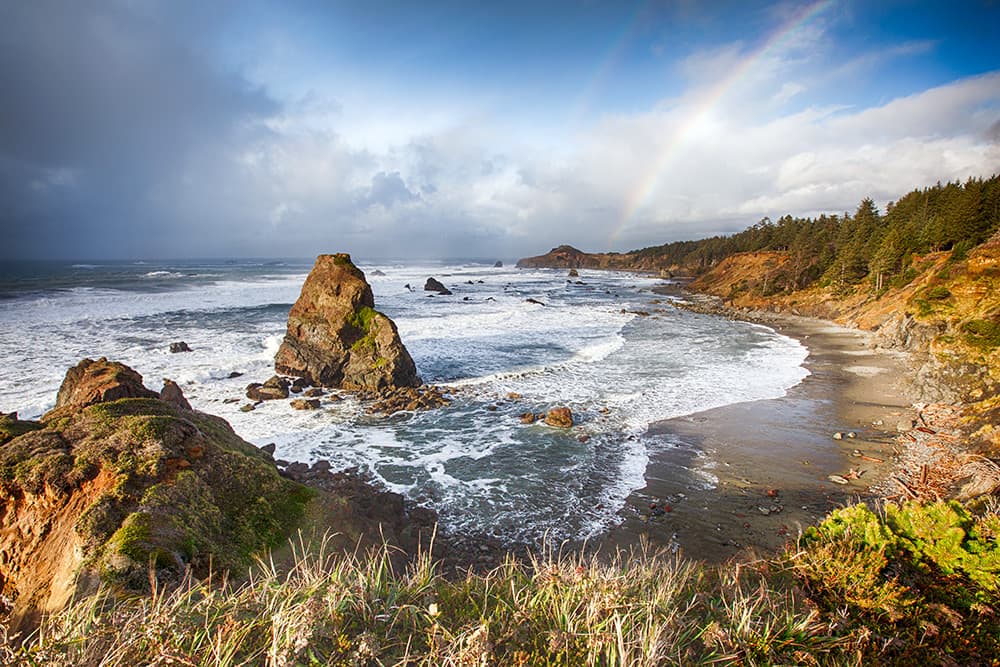 Where does Gold Beach get its name? The sands are black, the waters are blue, the hills are green, and the tide pools are pied. The truth is, prospectors began mining the precious metal when it was found here in the mid-1800s. We're willing to bet you'll feel like you've discovered gold the moment you arrive.
If you've been here, you know the Monterey pine, a fascinatingly twisty tree that gives this town its signature look. Visit in November to see the monarchs stop at nearby Monarch Grove Butterfly Sanctuary. The effect of thousands of fluttering gold and black wings in the center of a fragrant eucalyptus grove is an experience too magical to skip.
Our top picks for most scenic West Coast cities
Inspired by our survey responses, we went in search of our own favorite beautiful places.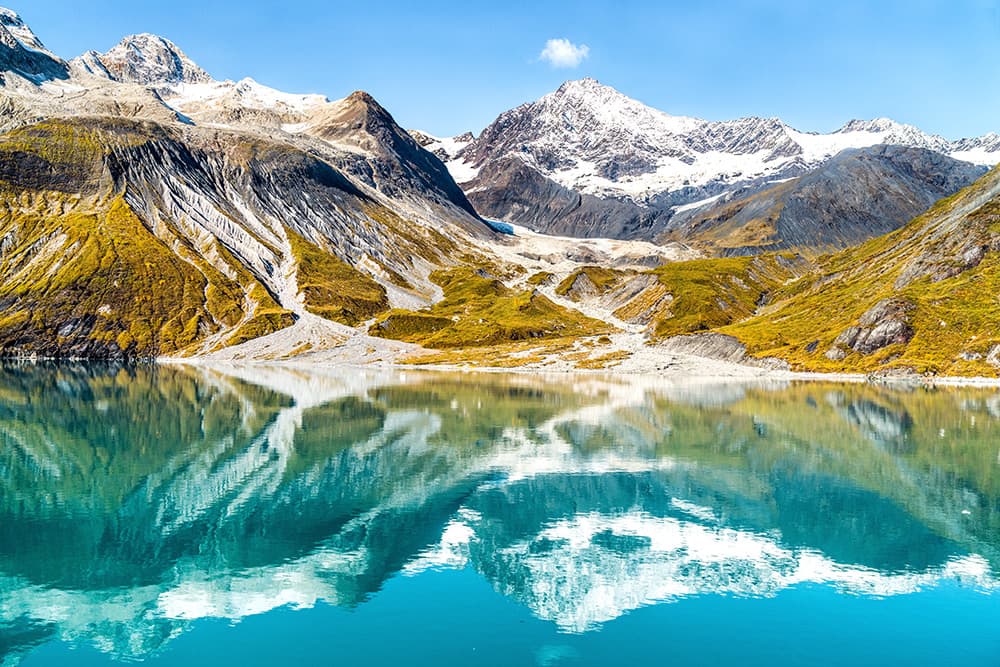 We couldn't resist calling out Alaska. Though not part of the regional West Coast, our western-most Pacific state is the very definition of scenic. A cruise through Glacier Bay National Park will introduce you to jaw-dropping beauty on a whole new scale. Surrounded by snow-capped mountains and teeming with wildlife, this World Heritage site should only be described in superlatives.
Cozy harbors, rolling fields, tree-dense parks, and grand mountain views lend their notes to the symphony that is the San Juan Islands. At Pelindaba Lavender, the scents are as appealing as the sights, where purple flowers paint the landscape. Cycle the scenic byway, go whale watching, or take a sunset kayak tour—it's all incredible here.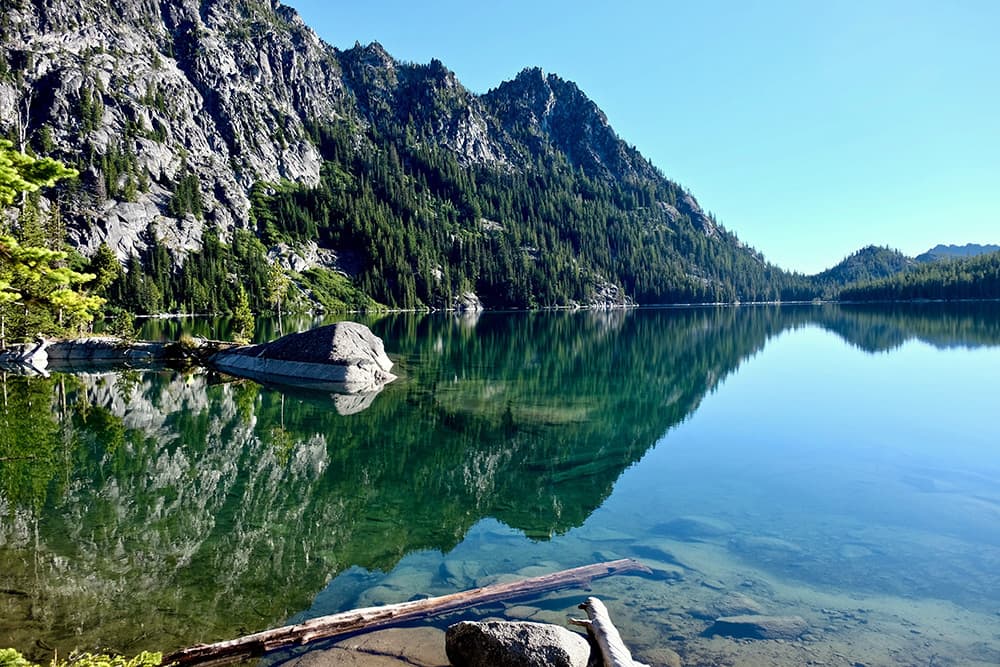 A Bavarian wonderland set against a soaring mountain backdrop, Leavenworth is both quaintly picturesque and impressively grand. Taste the flavors of the Cascades at gourmet shops like Viadolce at Visconti's and Almond Blossom Roasted Nuts & Specialties, or head into nature for every adventure from rock climbing to rafting.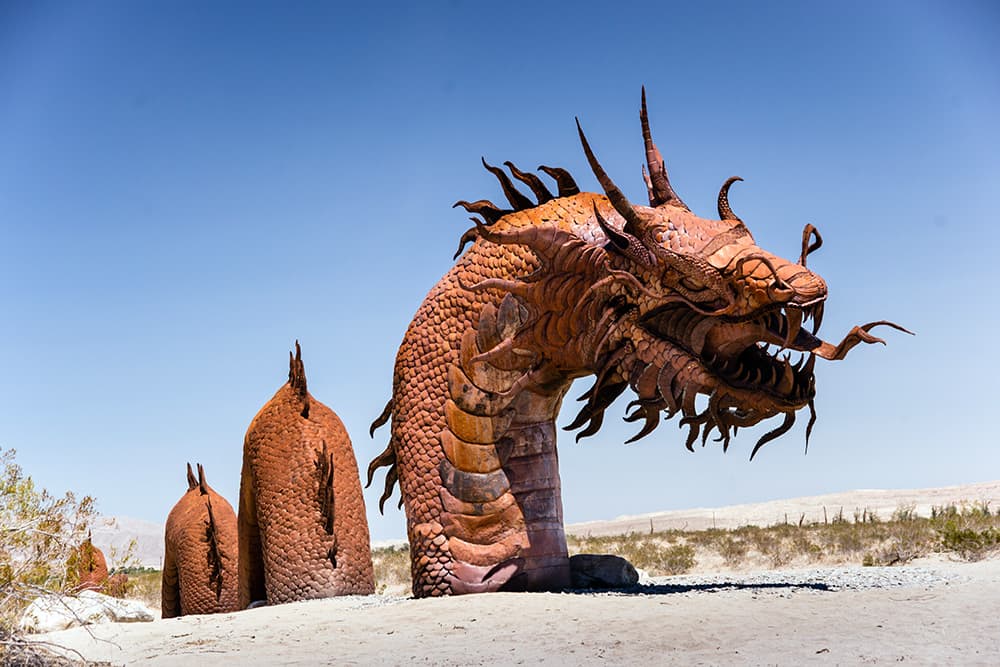 If you've ever wanted to visit another planet, the Southern California desert delivers an otherworldly escape. In Borrego Springs, the earth holds many hues and textures. The annual wildflower bloom brings curious hikers, surrounding mountains lend protective shadow, giant metal sculptures take you by surprise, stars fight for space in the night sky, and the craggy badlands are a sight to behold.
Between the Wallowa mountain range, Wallowa Lake, scenic byways, panoramic views, endless recreation, and homey downtown, Joseph is one of the best places to visit in Oregon. Soar above the deepest gorge in North America with Bigfoot Hot Air Balloons or take the Wallowa Lake Tramway for views of the lake and valley from 4,000 feet.
In Stevenson, hiking, kite boarding, and sailboarding are ripe for the picking. Scenery with a side of adventure is yours on a Skamania Lodge Zipline Tour. You'll whoosh through mossy forests on seven different lines. For a day of eating, drinking, and music with a mesmerizing lakefront backdrop, come for Gorge Blues and Brews Festival.
From rocky sea caves to fern-floored forests, Mendocino is full of pleasing retreats. Visit one of the area farms to pick apples or smell the fresh-cut flowers. Sip icy apple cider at nearby Gowan's Oak Tree, and get ready for adventure with Kayak Mendocino.
Word has it that treasure is buried on Neahkahnie Mountain, but we'd posit that Manzanita's true treasures are in plain sight. Mine the waves at surf spot Short Sands Beach, explore the bounties of the ocean by clamming and crabbing, and glide along the watery gems of Nehalem Bay by kayak.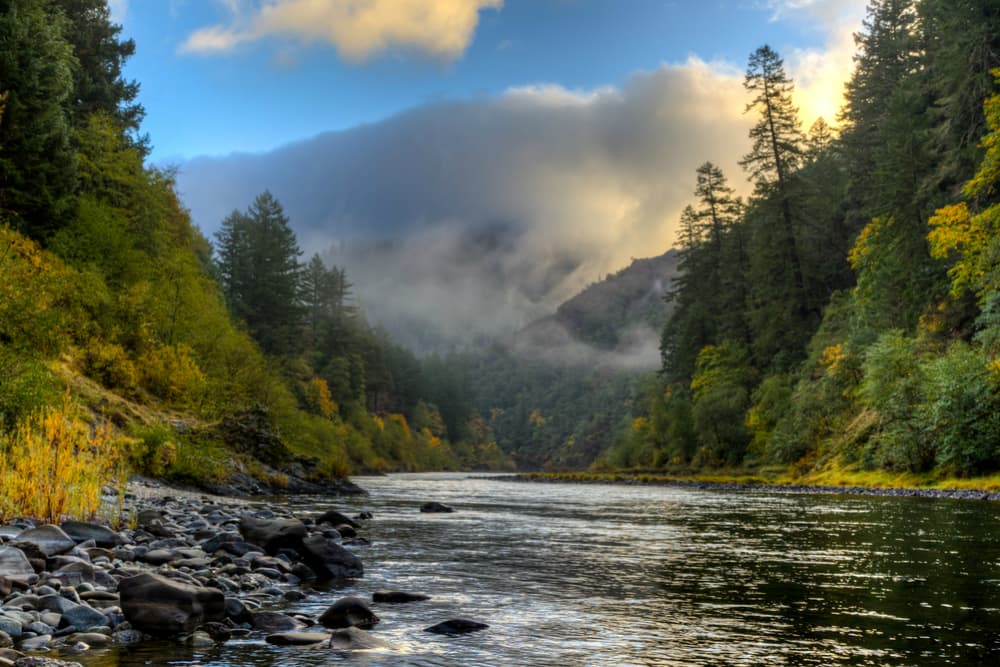 Locals know: Grants Pass is one of the best places to live in Oregon. The area is rich with attractions, and this is home base. The Rogue River is a treat for rafting enthusiasts, and the Oregon Caves are nearby to welcome spelunkers. Hike to Rainie Falls, swim at the Caveman Pool, or sip wine along Applegate Wine Trail.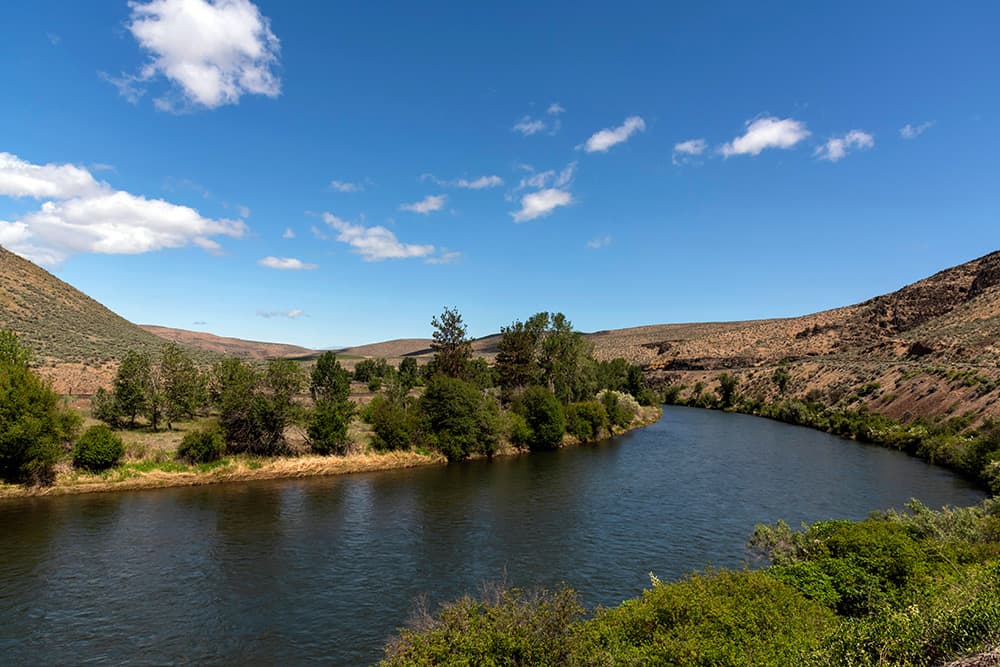 Central Washington beckons you to Ellensburg, where each season wraps itself in beauty and brings a unique set of activities. Skiing, snowmobiling, cycling, hiking, rock hounding, scenic drives, wildlife sighting, as well as winery visits and historical building tours, bring forth all the splendors of the region.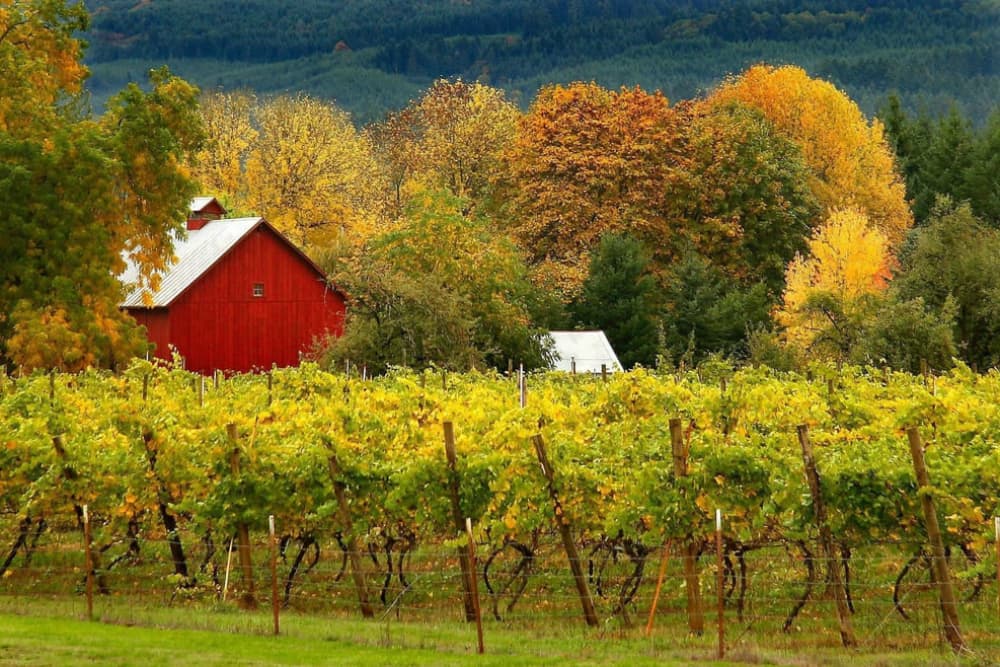 Yes, this town is as charming as it sounds. Cottage Grove, tucked against the Cascade foothills, has six covered bridges, the picturesque red barn at nearby Saginaw Vineyard, scenic hikes, waterfalls, historical buildings, river trails, tree-lined streets, and abundant florals. Need we say more?
Where are your favorite scenic West Coast places?