Overview of Sea View Inn at the Beach
Choose dates to view prices
Standard Room, Partial Ocean View

Photos of Standard Room, Partial Ocean View

4.7/5 guest room rating

Room amenities

301 sq ft

Partial ocean view

Sleeps 2

1 Queen Bed

More details

Room information

Bed details

Sleeps

Max people: 2Max adults: 2Max children: 1

Room details

1 Queen Bed

301-sq-foot individually decorated room, balcony with partial ocean views

Internet - Free WiFi

Entertainment - Flat-screen TV with cable channels

Food & Drink - Refrigerator and coffee/tea maker

Sleep - Premium bedding and bed sheets

Bathroom - Private bathroom, shower, free toiletries, and a hair dryer

Practical - Desk and phone

Comfort - Air conditioning, daily housekeeping, and heating

Need to Know - No cribs (infant beds) available

Non-Smoking

Single Room, Accessible

Room information

Bed details

Sleeps

Max people: 2Max adults: 2Max children: 1

Room details

1 Queen Bed

Individually decorated room

Internet - Free WiFi

Entertainment - Flat-screen TV with cable channels

Food & Drink - Refrigerator and coffee/tea maker

Sleep - Premium bedding and bed sheets

Bathroom - Private bathroom, shower, free toiletries, and a hair dryer

Practical - Phone

Comfort - Air conditioning, daily housekeeping, and heating

Accessibility - Wheelchair-accessible bathroom vanity, height-adjustable showerhead, wheelchair-width doorways, wheelchair accessible, grab bar in shower, and roll-in shower

Need to Know - No cribs (infant beds) available

Non-Smoking

Large 2 Bedroom with Fireplace

Photos of Large 2 Bedroom with Fireplace

Room amenities

Sleeps 8

1 King Bed, 2 Queen Beds and 1 Queen Sofa Bed

More details

Room information

Bed details

Sleeps

Max people: 8Max adults: 8Max children: 7

Room details

1 King Bed, 2 Queen Beds and 1 Queen Sofa Bed

Individually decorated room

Layout - 2 bedrooms, living room, and sitting area

Relax - Fireplace

Internet - Free WiFi

Entertainment - Flat-screen TV with cable channels

Food & Drink - Refrigerator, microwave, and coffee/tea maker

Sleep - Premium bedding and bed sheets

Bathroom - Detached private bathroom, shower, free toiletries, and a hair dryer

Practical - Desk and phone

Comfort - Air conditioning, daily housekeeping, and heating

Need to Know - No cribs (infant beds) available

Non-Smoking

Luxury Suite

Room amenities

527 sq ft

Ocean view

Sleeps 4

1 Queen Bed and 1 Queen Sofa Bed

More details

Room information

Bed details

Sleeps

Max people: 4Max adults: 4Max children: 3

Room details

1 Queen Bed and 1 Queen Sofa Bed

527-sq-foot individually decorated room, balcony with ocean views

Layout - Separate sitting area

Relax - Fireplace

Internet - Free WiFi

Entertainment - Flat-screen TV with cable channels

Food & Drink - Refrigerator, microwave, and coffee/tea maker

Sleep - Premium bedding and bed sheets

Bathroom - Private bathroom, shower/tub combination, free toiletries, and a hair dryer

Practical - Desk and phone

Comfort - Air conditioning, daily housekeeping, and heating

Need to Know - No cribs (infant beds) available

Non-Smoking

Standard Room, Ocean View

Photos of Standard Room, Ocean View

4.6/5 guest room rating

Room amenities

247 sq ft

Ocean view

Sleeps 2

1 Queen Bed

More details

Room information

Bed details

Sleeps

Max people: 2Max adults: 2Max children: 1

Room details

1 Queen Bed

247-sq-foot individually decorated room, balcony with ocean views

Internet - Free WiFi

Entertainment - Flat-screen TV with cable channels

Food & Drink - Refrigerator and coffee/tea maker

Sleep - Premium bedding and bed sheets

Bathroom - Private bathroom, shower, free toiletries, and a hair dryer

Practical - Desk and phone

Comfort - Air conditioning, daily housekeeping, and heating

Need to Know - No cribs (infant beds) available

Non-Smoking

Beach Cottage 1 Bedroom Upper

Photos of Beach Cottage 1 Bedroom Upper

Room amenities

Sleeps 3

1 Queen Bed and 1 Queen Sofa Bed

More details

Room information

Bed details

Sleeps

Max people: 3Max adults: 3Max children: 2

Room details

1 Queen Bed and 1 Queen Sofa Bed

Individually decorated room

Layout - Bedroom

Internet - Free WiFi

Entertainment - Flat-screen TV with cable channels

Food & Drink - Refrigerator, microwave, and coffee/tea maker

Sleep - Premium bedding and bed sheets

Bathroom - Private bathroom, shower/tub combination, free toiletries, and a hair dryer

Practical - Desk, yard, and phone

Comfort - Air conditioning, daily housekeeping, and heating

Need to Know - No cribs (infant beds) available

Non-Smoking

Beach Cottage 1 Bedroom Lower

Photos of Beach Cottage 1 Bedroom Lower

4.3/5 guest room rating

Room amenities

Sleeps 2

1 Queen Bed and 1 Queen Sofa Bed

More details

Room information

Bed details

Sleeps

Max people: 2Max adults: 2Max children: 1

Room details

1 Queen Bed and 1 Queen Sofa Bed

Individually decorated room

Layout - Bedroom

Internet - Free WiFi

Entertainment - Flat-screen TV with cable channels

Food & Drink - Refrigerator, microwave, and coffee/tea maker

Sleep - Premium bedding and bed sheets

Bathroom - Private bathroom, shower, free toiletries, and a hair dryer

Practical - Phone

Comfort - Air conditioning, daily housekeeping, and heating

Need to Know - No cribs (infant beds) available

Non-Smoking

Apartment, Poolside

Photos of Apartment, Poolside

Room amenities

247 sq ft

Sleeps 3

1 Queen Bed and 1 Queen Sofa Bed

More details

Room information

Bed details

Sleeps

Max people: 3Max adults: 3Max children: 2

Room details

1 Queen Bed and 1 Queen Sofa Bed

247-sq-foot individually decorated room, balcony/patio with pool views

Layout - Bedroom, dining area, and sitting area

Internet - Free WiFi

Entertainment - Flat-screen TV with cable channels

Food & Drink - Kitchenette with refrigerator, microwave, and coffee/tea maker

Sleep - Premium bedding and bed sheets

Bathroom - Private bathroom, shower, free toiletries, and a hair dryer

Practical - Desk and phone

Comfort - Air conditioning, daily housekeeping, and heating

Need to Know - No cribs (infant beds) available

Non-Smoking

Deluxe Room with 2 Queen Beds

Photos of Deluxe Room with 2 Queen Beds

5/5 guest room rating

Room amenities

301 sq ft

Sleeps 4

2 Queen Beds

More details

Room information

Bed details

Sleeps

Max people: 4Max adults: 4Max children: 3

Room details

2 Queen Beds

301 sq feet

Internet - Free WiFi

Entertainment - Flat-screen TV with cable channels

Food & Drink - Refrigerator, microwave, and coffee/tea maker

Sleep - Premium bedding and bed sheets

Bathroom - Private bathroom, bathtub or shower, free toiletries, and a hair dryer

Practical - Desk and phone

Comfort - Air conditioning, daily housekeeping, and heating

Need to Know - No cribs (infant beds) available

Non-Smoking

Single Apartment with Private Patio

Photos of Single Apartment with Private Patio

4.6/5 guest room rating

More details

Room information

Bed details

Sleeps

Max people: 2Max adults: 2Max children: 1

Room details

1 Queen Bed

Features a private balcony/patio

Internet - Free WiFi

Entertainment - Flat-screen TV with cable channels

Food & Drink - Refrigerator, microwave, and coffee/tea maker

Sleep - Premium bedding and bed sheets

Bathroom - Private bathroom, shower, free toiletries, and a hair dryer

Practical - Desk and phone

Comfort - Air conditioning, daily housekeeping, and heating

Need to Know - No cribs (infant beds) available

Non-Smoking

Luxury Studio, 1 Queen Bed, Patio

Photos of Luxury Studio, 1 Queen Bed, Patio

Room information

Bed details

Sleeps

Max people: 2Max adults: 2Max children: 1

Room details

1 Queen Bed

Features a private balcony/patio

Internet - Free WiFi

Entertainment - Flat-screen TV with cable channels

Food & Drink - Refrigerator and coffee/tea maker

Sleep - Premium bedding and bed sheets

Bathroom - Private bathroom, shower, free toiletries, and a hair dryer

Practical - Phone

Comfort - Air conditioning, daily housekeeping, and heating

Need to Know - No cribs (infant beds) available

Non-Smoking

Apartment, 2 Bedrooms, Ocean View

Photos of Apartment, 2 Bedrooms, Ocean View

Room amenities

1194 sq ft

Ocean view

Sleeps 8

1 King Bed, 2 Queen Beds and 1 Queen Sofa Bed

More details

Room information

Bed details

Sleeps

Max people: 8Max adults: 8Max children: 7

Room details

1 King Bed, 2 Queen Beds and 1 Queen Sofa Bed

1194-sq-foot individually decorated room, balcony/patio with ocean views

Layout - 2 bedrooms, dining area, and sitting area

Internet - Free WiFi

Entertainment - Flat-screen TV with cable channels

Food & Drink - Kitchen with refrigerator, microwave, and coffee/tea maker

Sleep - Premium bedding and bed sheets

Bathroom - 2 bathrooms, separate bathtub and shower, free toiletries, and a hair dryer

Practical - Desk and phone

Comfort - Air conditioning, daily housekeeping, and heating

Need to Know - No cribs (infant beds) available

Non-Smoking

Deluxe Room with Deck

Photos of Deluxe Room with Deck

4.4/5 guest room rating

Room amenities

Partial ocean view

Sleeps 3

1 Queen Bed and 1 Queen Sofa Bed

More details

Room information

Bed details

Sleeps

Max people: 3Max adults: 3Max children: 2

Room details

1 Queen Bed and 1 Queen Sofa Bed

Overlooking the ocean (partial)

Internet - Free WiFi

Entertainment - Flat-screen TV with cable channels

Food & Drink - Refrigerator and coffee/tea maker

Sleep - Premium bedding and bed sheets

Bathroom - Private bathroom, shower, free toiletries, and a hair dryer

Practical - Desk and phone

Comfort - Air conditioning, daily housekeeping, and heating

Need to Know - No cribs (infant beds) available

Non-Smoking

Penthouse

5/5 guest room rating

Room amenities

602 sq ft

Ocean view

Sleeps 6

2 Queen Beds and 1 Queen Sofa Bed

More details

Room information

Bed details

Sleeps

Max people: 6Max adults: 6Max children: 5

Room details

2 Queen Beds and 1 Queen Sofa Bed

602-sq-foot individually decorated room, balcony/patio with ocean views

Layout - 2 bedrooms, living room, and dining area

Internet - Free WiFi

Entertainment - Flat-screen TV with cable channels

Food & Drink - Kitchen with refrigerator, microwave, and coffee/tea maker

Sleep - Premium bedding and bed sheets

Bathroom - Private bathroom, jetted bathtub and separate shower

Practical - Phone

Comfort - Air conditioning, daily housekeeping, and heating

Need to Know - No cribs (infant beds) available

Non-Smoking

Standard Room (No View)

Photos of Standard Room (No View)

3.7/5 guest room rating

More details

Room information

Bed details

Sleeps

Max people: 2Max adults: 2Max children: 1

Room details

1 Queen Bed

Individually decorated room

Internet - Free WiFi

Entertainment - Flat-screen TV with cable channels

Food & Drink - Refrigerator, microwave, and coffee/tea maker

Sleep - Premium bedding and bed sheets

Bathroom - Private bathroom, shower/tub combination, free toiletries, and a hair dryer

Practical - Desk and phone

Comfort - Air conditioning, daily housekeeping, and heating

Need to Know - No cribs (infant beds) available

Non-Smoking

1 Bedroom with Large Ocean View Deck

Photos of 1 Bedroom with Large Ocean View Deck

Room amenities

247 sq ft

Ocean view

Sleeps 4

1 Queen Bed and 1 Queen Sofa Bed

More details

Room information

Bed details

Sleeps

Max people: 4Max adults: 4Max children: 3

Room details

1 Queen Bed and 1 Queen Sofa Bed

247-sq-foot individually decorated room, balcony with ocean views

Layout - Bedroom

Internet - Free WiFi

Entertainment - Flat-screen TV with cable channels

Food & Drink - Refrigerator, microwave, and coffee/tea maker

Sleep - Premium bedding and bed sheets

Bathroom - Private bathroom, shower, free toiletries, and a hair dryer

Practical - Desk and phone

Comfort - Air conditioning, daily housekeeping, and heating

Need to Know - No cribs (infant beds) available

Non-Smoking

Single Room Plus

Photos of Single Room Plus

Room amenities

Sleeps 3

1 Queen Bed and 1 Twin Bed

More details

Room information

Bed details

Sleeps

Max people: 3Max adults: 30

Room details

1 Queen Bed and 1 Twin Bed

Individually decorated room

Internet - Free WiFi

Entertainment - Flat-screen TV with cable channels

Food & Drink - Refrigerator and coffee/tea maker

Sleep - Premium bedding and bed sheets

Bathroom - Shower, free toiletries, and a hair dryer

Practical - Phone

Comfort - Air conditioning, daily housekeeping, and heating

Need to Know - No cribs (infant beds) available

Non-Smoking

Executive Suite

Photos of Executive Suite

4.2/5 guest room rating

Room amenities

602 sq ft

Partial ocean view

Sleeps 6

2 Queen Beds and 1 Queen Sofa Bed

More details

Room information

Bed details

Sleeps

Max people: 6Max adults: 6Max children: 5

Room details

2 Queen Beds and 1 Queen Sofa Bed

602-sq-foot room with partial ocean views

Layout - Bedroom, living room, and dining area

Internet - Free WiFi

Entertainment - Flat-screen TV with cable channels

Food & Drink - Kitchen with refrigerator, microwave, and coffee/tea maker

Sleep - Premium bedding and bed sheets

Bathroom - Private bathroom, shower, free toiletries, and a hair dryer

Practical - Desk and phone

Comfort - Air conditioning, daily housekeeping, and heating

Need to Know - No cribs (infant beds) available

Non-Smoking
Rating 5 - Excellent. 252 out of 528 reviews
Rating 4 - Good. 181 out of 528 reviews
Rating 3 - Okay. 54 out of 528 reviews
Rating 2 - Poor. 27 out of 528 reviews
Rating 1 - Terrible. 14 out of 528 reviews
4.0/5
Property conditions & facilities
Liked: Cleanliness, staff & service, property conditions & facilities
Stayed 1 night in Feb 2021
Stayed 3 nights in Nov 2020
Liked: Property conditions & facilities
Great location. The hotel is a short walk to the beach, and the beach is not crowded at all. There are cute cafes and good restaurants within walking distance. The area is very nice and is close to everything, but also feels like you're not really in LA.
Stayed 3 nights in Nov 2020
Liked: Cleanliness, staff & service, property conditions & facilities, room comfort
Stayed 1 night in Nov 2020
Clean rooms. Good location for walking to restaurants. Parking was easy. Quiet at night.
Stayed 5 nights in Oct 2020
Stay in the know with the Expedia app
Get real-time notifications, view your trip details, and access mobile-only deals.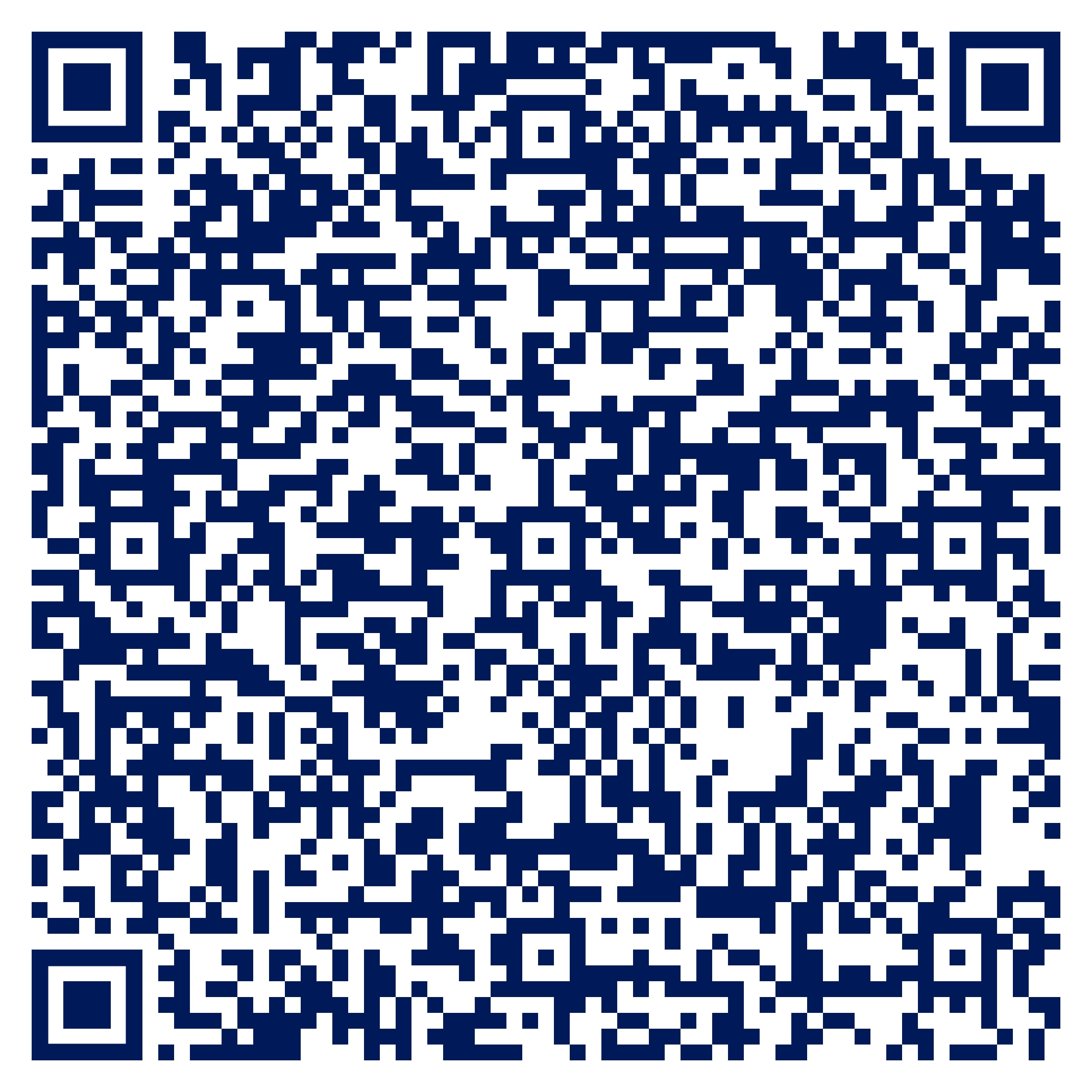 Scan the QR code