Overview of Greydon House
Choose dates to view prices
Standard Garden View Basement Level

Room amenities

180 sq ft

Sleeps 2

1 King Bed

More details

Room information

Bed details

Sleeps

Max people: 2Max adults: 2Max children: 1

Room details

1 King Bed

180-sq-foot room with garden views

Layout - Bedroom

Internet - Free WiFi

Entertainment - LED television with premium channels

Food & Drink - 24-hour room service and free minibar items

Sleep - Pillowtop bed, Egyptian cotton linens, a down duvet, blackout drapes/curtains, and bed sheets

Bathroom - Private bathroom, shower, bathrobes, and designer toiletries

Practical - Safe, phone, and iron/ironing board (on request); free cribs/infant beds available on request

Comfort - Air conditioning, daily housekeeping, and climate-controlled heating

Accessibility - Low-height counters and sink, wheelchair accessible, and grab bar near toilet

Non-Smoking

Connecting/adjoining rooms can be requested, subject to availability

Deluxe Room, 1 Queen Bed

Photos of Deluxe Room, 1 Queen Bed

Room amenities

215 sq ft

Sleeps 2

1 Queen Bed

More details

Room information

Bed details

Sleeps

Max people: 2Max adults: 2Max children: 1

Room details

1 Queen Bed

215 sq feet

Internet - Free WiFi

Entertainment - LED television with premium channels

Food & Drink - 24-hour room service and free minibar items

Sleep - Pillowtop bed, Egyptian cotton linens, a down duvet, blackout drapes/curtains, and bed sheets

Bathroom - Private bathroom, shower, bathrobes, and designer toiletries

Practical - Safe, phone, and iron/ironing board (on request); free cribs/infant beds available on request

Comfort - Air conditioning, daily housekeeping, and climate-controlled heating

Accessibility - Low-height counters and sink, wheelchair accessible, and grab bar near toilet

Non-Smoking

Connecting/adjoining rooms can be requested, subject to availability

Suite, 1 King Bed, Ensuite

Photos of Suite, 1 King Bed, Ensuite

5/5 guest room rating

Room amenities

435 sq ft

Sleeps 2

1 King Bed

More details

Room information

Bed details

Sleeps

Max people: 2Max adults: 2Max children: 1

Room details

1 King Bed

435-sq-foot individually decorated room with a furnished patio

Layout - Bedroom

Internet - Free WiFi

Entertainment - LED television with premium channels

Food & Drink - 24-hour room service and free minibar items

Sleep - Pillowtop bed, Egyptian cotton linens, a down duvet, blackout drapes/curtains, and bed sheets

Bathroom - Private bathroom, shower, bathrobes, and designer toiletries

Practical - Safe, phone, and iron/ironing board (on request); free cribs/infant beds available on request

Comfort - Air conditioning, daily housekeeping, and climate-controlled heating

Accessibility - Low-height counters and sink, wheelchair accessible, and grab bar near toilet

Non-Smoking

Connecting/adjoining rooms can be requested, subject to availability

Standard Room, 1 King Bed

Photos of Standard Room, 1 King Bed

3.6/5 guest room rating

Room amenities

194 sq ft

Sleeps 2

1 King Bed

More details

Room information

Bed details

Sleeps

Max people: 2Max adults: 2Max children: 1

Room details

1 King Bed

194 sq feet

Internet - Free WiFi

Entertainment - LED television with premium channels

Food & Drink - 24-hour room service and free minibar items

Sleep - Pillowtop bed, Egyptian cotton linens, a down duvet, blackout drapes/curtains, and bed sheets

Bathroom - Private bathroom, shower, bathrobes, and designer toiletries

Practical - Safe, phone, and iron/ironing board (on request); free cribs/infant beds available on request

Comfort - Air conditioning, daily housekeeping, and climate-controlled heating

Accessibility - Low-height counters and sink, wheelchair accessible, and grab bar near toilet

Non-Smoking

Connecting/adjoining rooms can be requested, subject to availability

Petite Garden View Basement Level

Room amenities

125 sq ft

Sleeps 2

1 King Bed

More details

Room information

Bed details

Sleeps

Max people: 2Max adults: 2Max children: 1

Room details

1 King Bed

125-sq-foot room with garden views

Layout - Bedroom

Internet - Free WiFi

Entertainment - LED television with premium channels

Food & Drink - 24-hour room service and free minibar items

Sleep - Pillowtop bed, Egyptian cotton linens, a down duvet, blackout drapes/curtains, and bed sheets

Bathroom - Private bathroom, shower, bathrobes, and designer toiletries

Practical - Safe, phone, and iron/ironing board (on request); free cribs/infant beds available on request

Comfort - Air conditioning, daily housekeeping, and climate-controlled heating

Accessibility - Low-height counters and sink, wheelchair accessible, and grab bar near toilet

Non-Smoking

Connecting/adjoining rooms can be requested, subject to availability

Standard Garden View Basement Level, Accessible

Room amenities

180 sq ft

Sleeps 2

1 King Bed

More details

Room information

Bed details

Sleeps

Max people: 2Max adults: 2Max children: 1

Room details

1 King Bed

180-sq-foot room with garden views

Layout - Bedroom

Internet - Free WiFi

Entertainment - LED television with premium channels

Food & Drink - 24-hour room service and free minibar items

Sleep - Pillowtop bed, Egyptian cotton linens, a down duvet, blackout drapes/curtains, and bed sheets

Bathroom - Private bathroom, shower, bathrobes, and designer toiletries

Practical - Safe, phone, and iron/ironing board (on request); free cribs/infant beds available on request

Comfort - Air conditioning, daily housekeeping, and climate-controlled heating

Accessibility - Low-height counters and sink, wheelchair accessible, and grab bar near toilet

Non-Smoking

Connecting/adjoining rooms can be requested, subject to availability

Suite, 1 King Bed, Ensuite

Photos of Suite, 1 King Bed, Ensuite

5/5 guest room rating

Room amenities

305 sq ft

Sleeps 2

1 King Bed

More details

Room information

Bed details

Sleeps

Max people: 2Max adults: 2Max children: 1

Room details

1 King Bed

305 sq feet

Layout - Separate living room

Internet - Free WiFi

Entertainment - LED television with premium channels

Food & Drink - 24-hour room service and free minibar items

Sleep - Pillowtop bed, Egyptian cotton linens, a down duvet, blackout drapes/curtains, and bed sheets

Bathroom - Private bathroom, shower, bathrobes, and designer toiletries

Practical - Safe, phone, and iron/ironing board (on request); free cribs/infant beds available on request

Comfort - Air conditioning, daily housekeeping, and climate-controlled heating

Accessibility - Low-height counters and sink, wheelchair accessible, and grab bar near toilet

Non-Smoking

Connecting/adjoining rooms can be requested, subject to availability

Deluxe Garden View Basement Level

Room amenities

230 sq ft

Sleeps 2

1 King Bed

More details

Room information

Bed details

Sleeps

Max people: 2Max adults: 2Max children: 1

Room details

1 King Bed

230-sq-foot room with garden views

Layout - Bedroom

Internet - Free WiFi

Entertainment - LED television with premium channels

Food & Drink - 24-hour room service and free minibar items

Sleep - Pillowtop bed, Egyptian cotton linens, a down duvet, blackout drapes/curtains, and bed sheets

Bathroom - Private bathroom, shower, bathrobes, and designer toiletries

Practical - Safe, phone, and iron/ironing board (on request); free cribs/infant beds available on request

Comfort - Air conditioning, daily housekeeping, and climate-controlled heating

Accessibility - Low-height counters and sink, wheelchair accessible, and grab bar near toilet

Need to Know - No cribs (infant beds) available

Non-Smoking

Connecting/adjoining rooms can be requested, subject to availability

Standard Room, 1 Queen Bed

Photos of Standard Room, 1 Queen Bed

5/5 guest room rating

Room amenities

183 sq ft

Sleeps 2

1 Queen Bed

More details

Room information

Bed details

Sleeps

Max people: 2Max adults: 2Max children: 1

Room details

1 Queen Bed

183 sq feet

Internet - Free WiFi

Entertainment - LED television with premium channels

Food & Drink - 24-hour room service and free minibar items

Sleep - Pillowtop bed, Egyptian cotton linens, a down duvet, blackout drapes/curtains, and bed sheets

Bathroom - Private bathroom, shower, bathrobes, and designer toiletries

Practical - Safe, phone, and iron/ironing board (on request); free cribs/infant beds available on request

Comfort - Air conditioning, daily housekeeping, and climate-controlled heating

Accessibility - Low-height counters and sink, wheelchair accessible, and grab bar near toilet

Non-Smoking

Connecting/adjoining rooms can be requested, subject to availability

Deluxe Room, 1 Queen Bed, Accessible

Photos of Deluxe Room, 1 Queen Bed, Accessible

Room amenities

215 sq ft

Sleeps 2

1 Queen Bed

More details

Room information

Bed details

Sleeps

Max people: 2Max adults: 2Max children: 1

Room details

1 Queen Bed

215 sq feet

Internet - Free WiFi

Entertainment - LED television with premium channels

Food & Drink - 24-hour room service and free minibar items

Sleep - Pillowtop bed, Egyptian cotton linens, a down duvet, blackout drapes/curtains, and bed sheets

Bathroom - Private bathroom, shower, bathrobes, and designer toiletries

Practical - Safe, phone, and iron/ironing board (on request); free cribs/infant beds available on request

Comfort - Air conditioning, daily housekeeping, and climate-controlled heating

Accessibility - Low-height counters and sink, wheelchair accessible, and grab bar near toilet

Non-Smoking

Connecting/adjoining rooms can be requested, subject to availability

Petite Room, 1 Queen Bed

Photos of Petite Room, 1 Queen Bed

4.7/5 guest room rating

Room amenities

118 sq ft

Sleeps 2

1 Queen Bed

More details

Room information

Bed details

Sleeps

Max people: 2Max adults: 2Max children: 1

Room details

1 Queen Bed

118 sq feet

Internet - Free WiFi

Entertainment - LED television with premium channels

Food & Drink - 24-hour room service and free minibar items

Sleep - Pillowtop bed, Egyptian cotton linens, a down duvet, blackout drapes/curtains, and bed sheets

Bathroom - Private bathroom, shower, bathrobes, and designer toiletries

Practical - Safe, phone, and iron/ironing board (on request); free cribs/infant beds available on request

Comfort - Air conditioning, daily housekeeping, and climate-controlled heating

Accessibility - Low-height counters and sink, wheelchair accessible, and grab bar near toilet

Non-Smoking

Connecting/adjoining rooms can be requested, subject to availability

Deluxe Room, 1 King Bed

Photos of Deluxe Room, 1 King Bed

5/5 guest room rating

Room amenities

215 sq ft

Sleeps 2

1 King Bed

More details

Room information

Bed details

Sleeps

Max people: 2Max adults: 2Max children: 1

Room details

1 King Bed

215 sq feet

Internet - Free WiFi

Entertainment - LED television with premium channels

Food & Drink - 24-hour room service and free minibar items

Sleep - Pillowtop bed, Egyptian cotton linens, a down duvet, blackout drapes/curtains, and bed sheets

Bathroom - Private bathroom, shower, bathrobes, and designer toiletries

Practical - Safe, phone, and iron/ironing board (on request); free cribs/infant beds available on request

Comfort - Air conditioning, daily housekeeping, and climate-controlled heating

Accessibility - Low-height counters and sink, wheelchair accessible, and grab bar near toilet

Non-Smoking

Connecting/adjoining rooms can be requested, subject to availability
Rating 5 - Excellent. 47 out of 65 reviews
Rating 4 - Good. 12 out of 65 reviews
Rating 3 - Okay. 4 out of 65 reviews
Rating 2 - Poor. 0 out of 65 reviews
Rating 1 - Terrible. 2 out of 65 reviews
4.6/5
Property conditions & facilities
Liked: Cleanliness, staff & service, property conditions & facilities, room comfort
Stayed 1 night in Dec 2020
Stayed 2 nights in Nov 2020
Liked: Cleanliness, staff & service, amenities, property conditions & facilities
Nice boutique hotel due cover restaurant was close
Stayed 4 nights in Nov 2020
Liked: Cleanliness, staff & service, property conditions & facilities
Beautifully renovated, perfect location, friendly staff, great experience.
Stayed 3 nights in Oct 2020
Liked: Cleanliness, staff & service, property conditions & facilities, room comfort
Beautiful Hotel
Very high quality hotel. Polite and friendly staff. I would definitely recommend this hotel.
Stayed 1 night in Oct 2020
Stay in the know with the Expedia app
Get real-time notifications, view your trip details, and access mobile-only deals.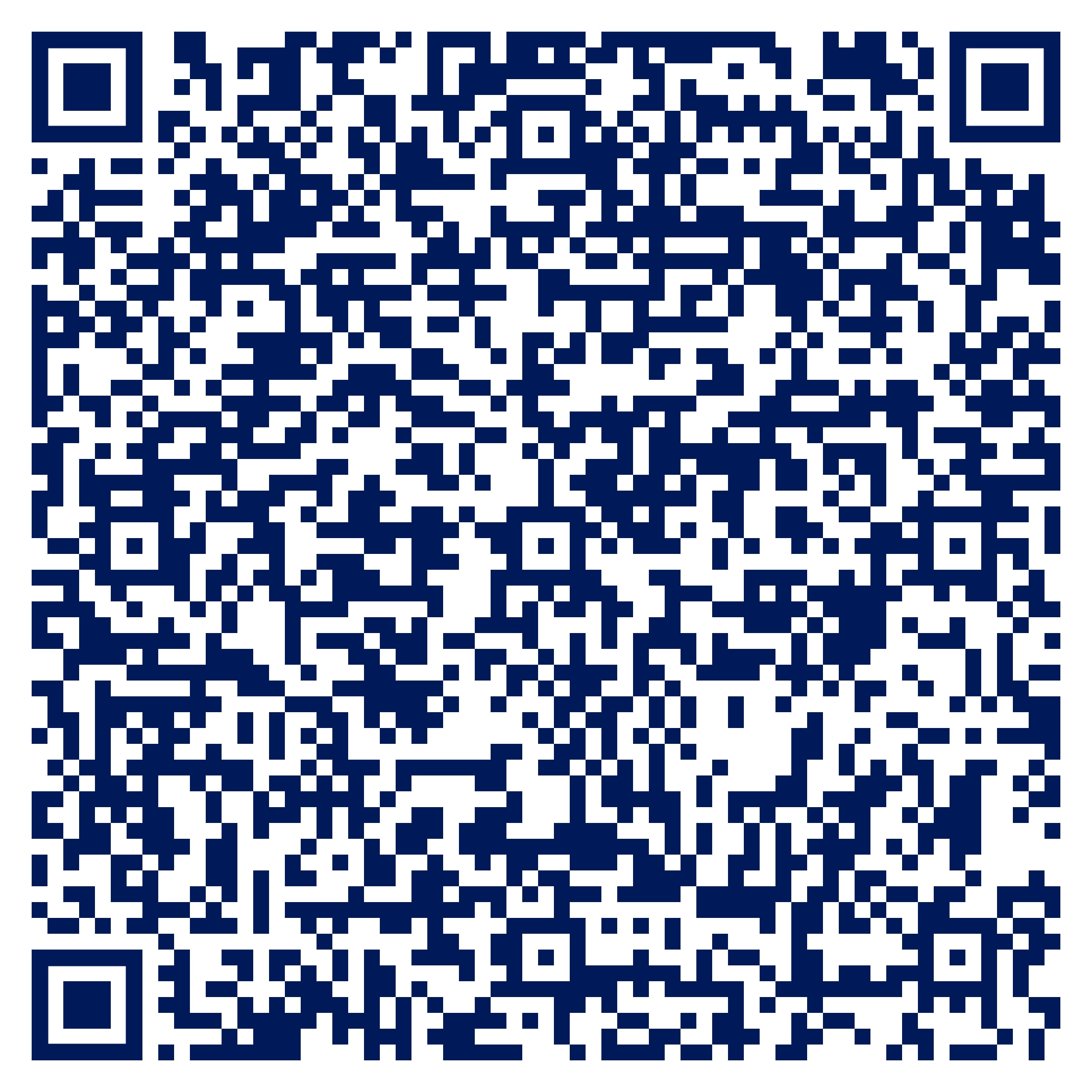 Scan the QR code