Overview of Iberostar Bella Costa - All Inclusive
Choose dates to view prices
Bungalow Suite 2A +1N

Room amenities

463 sq ft

Ocean view

Sleeps 4

1 Double Bed

More details

Room information

Bed details

Sleeps

Max people: 4Max adults: 2Max children: 1

Room details

1 Double Bed

463-sq-foot room, balcony with ocean views

Entertainment - 32-inch TV, satellite channels, and DVD player

Food & Drink - Coffee/tea maker, free minibar items, and room service (limited hours)

Sleep - Blackout drapes/curtains and linens

Bathroom - Private bathroom, shower, free toiletries, and a hair dryer

Practical - Safe, iron/ironing board, and phone; free rollaway/extra beds and free cribs/infant beds available on request

Comfort - Air conditioning and daily housekeeping

Accessibility - Wheelchair accessible

Non-Smoking

Connecting/adjoining rooms can be requested, subject to availability

Bungalow 2A +1N

Room amenities

463 sq ft

Sleeps 4

1 Double Bed

More details

Room information

Bed details

Sleeps

Max people: 4Max adults: 2Max children: 1

Room details

1 Double Bed

463-sq-foot room, balcony with garden views

Layout - Bedroom

Entertainment - 32-inch TV, satellite channels, and DVD player

Food & Drink - Coffee/tea maker, free minibar items, and room service (limited hours)

Sleep - Blackout drapes/curtains and linens

Bathroom - Private bathroom, shower, free toiletries, and a hair dryer

Practical - Safe, iron/ironing board, and phone; free rollaway/extra beds and free cribs/infant beds available on request

Comfort - Air conditioning and daily housekeeping

Accessibility - Wheelchair accessible

Non-Smoking

Connecting/adjoining rooms can be requested, subject to availability

Suite

Room amenities

581 sq ft

Golf view

Sleeps 4

1 Double Bed

More details

Room information

Bed details

Sleeps

Max people: 4Max adults: 2Max children: 2

Room details

1 Double Bed

581-sq-foot room, balcony with golf course views

Entertainment - 32-inch TV, satellite channels, and DVD player

Food & Drink - Coffee/tea maker, free minibar items, and room service (limited hours)

Sleep - Blackout drapes/curtains and linens

Bathroom - Private bathroom, shower, free toiletries, and a hair dryer

Practical - Safe, iron/ironing board, and phone; free rollaway/extra beds and free cribs/infant beds available on request

Comfort - Air conditioning and daily housekeeping

Accessibility - Wheelchair accessible

Non-Smoking

Connecting/adjoining rooms can be requested, subject to availability

Double Ocean View

Photos of Double Ocean View

5/5 guest room rating

Room amenities

344 sq ft

Ocean view

Sleeps 4

1 Double Bed

More details

Room information

Bed details

Sleeps

Max people: 4Max adults: 2Max children: 2

Room details

1 Double Bed

344-sq-foot room, balcony with ocean views

Entertainment - 32-inch TV, satellite channels, and DVD player

Food & Drink - Coffee/tea maker, free minibar items, and room service (limited hours)

Sleep - Blackout drapes/curtains and linens

Bathroom - Private bathroom, shower, free toiletries, and a hair dryer

Practical - Safe, iron/ironing board, and phone; free rollaway/extra beds and free cribs/infant beds available on request

Comfort - Air conditioning and daily housekeeping

Accessibility - Wheelchair accessible

Non-Smoking

Connecting/adjoining rooms can be requested, subject to availability

Double without balcony 2A +1N

Room amenities

267 sq ft

Golf view

Sleeps 2

1 Double Bed

More details

Room information

Bed details

Sleeps

Max people: 2Max adults: 2Max children: 1

Room details

1 Double Bed

267-sq-foot room, balcony with golf course views

Entertainment - 32-inch TV, satellite channels, and DVD player

Food & Drink - Coffee/tea maker, free minibar items, and room service (limited hours)

Sleep - Blackout drapes/curtains and linens

Bathroom - Private bathroom, shower, free toiletries, and a hair dryer

Practical - Safe, iron/ironing board, and phone; free cribs/infant beds available on request

Comfort - Air conditioning and daily housekeeping

Accessibility - Wheelchair accessible

Need to Know - No rollaway/extra beds available

Non-Smoking

Connecting/adjoining rooms can be requested, subject to availability

Suite 2A +2N

Room amenities

581 sq ft

Golf view

Sleeps 4

1 Double Bed

More details

Room information

Bed details

Sleeps

Max people: 4Max adults: 2Max children: 2

Room details

1 Double Bed

581-sq-foot room, balcony with golf course views

Entertainment - 32-inch TV, satellite channels, and DVD player

Food & Drink - Coffee/tea maker, free minibar items, and room service (limited hours)

Sleep - Blackout drapes/curtains and linens

Bathroom - Private bathroom, shower, free toiletries, and a hair dryer

Practical - Safe, iron/ironing board, and phone; free rollaway/extra beds and free cribs/infant beds available on request

Comfort - Air conditioning and daily housekeeping

Accessibility - Wheelchair accessible

Non-Smoking

Connecting/adjoining rooms can be requested, subject to availability

Double Ocean View 2A +2N

Room amenities

344 sq ft

Ocean view

Sleeps 4

1 Double Bed

More details

Room information

Bed details

Sleeps

Max people: 4Max adults: 2Max children: 2

Room details

1 Double Bed

344-sq-foot room, balcony with ocean views

Entertainment - 32-inch TV, satellite channels, and DVD player

Food & Drink - Coffee/tea maker, free minibar items, and room service (limited hours)

Sleep - Blackout drapes/curtains and linens

Bathroom - Private bathroom, shower, free toiletries, and a hair dryer

Practical - Safe, iron/ironing board, and phone; free rollaway/extra beds and free cribs/infant beds available on request

Comfort - Air conditioning and daily housekeeping

Accessibility - Wheelchair accessible

Non-Smoking

Connecting/adjoining rooms can be requested, subject to availability

Double Ocean View 2A +1N

Room amenities

344 sq ft

Ocean view

Sleeps 4

1 Double Bed

More details

Room information

Bed details

Sleeps

Max people: 4Max adults: 2Max children: 2

Room details

1 Double Bed

344-sq-foot room, balcony with ocean views

Entertainment - 32-inch TV, satellite channels, and DVD player

Food & Drink - Coffee/tea maker, free minibar items, and room service (limited hours)

Sleep - Blackout drapes/curtains and linens

Bathroom - Private bathroom, shower, free toiletries, and a hair dryer

Practical - Safe, iron/ironing board, and phone; free rollaway/extra beds and free cribs/infant beds available on request

Comfort - Air conditioning and daily housekeeping

Accessibility - Wheelchair accessible

Non-Smoking

Connecting/adjoining rooms can be requested, subject to availability

Bungalow 2A +2N

Room amenities

463 sq ft

Sleeps 4

1 Double Bed

More details

Room information

Bed details

Sleeps

Max people: 4Max adults: 2Max children: 2

Room details

1 Double Bed

463-sq-foot room, balcony with garden views

Layout - Bedroom

Entertainment - 32-inch TV, satellite channels, and DVD player

Food & Drink - Coffee/tea maker, free minibar items, and room service (limited hours)

Sleep - Blackout drapes/curtains and linens

Bathroom - Private bathroom, shower, free toiletries, and a hair dryer

Practical - Safe, iron/ironing board, and phone; free rollaway/extra beds and free cribs/infant beds available on request

Comfort - Air conditioning and daily housekeeping

Accessibility - Wheelchair accessible

Non-Smoking

Connecting/adjoining rooms can be requested, subject to availability

Family Duplex 2 Rooms

Photos of Family Duplex 2 Rooms

Room amenities

581 sq ft

Golf view

Sleeps 6

1 Double Bed

More details

Room information

Bed details

Sleeps

Max people: 6Max adults: 6Max children: 5

Room details

1 Double Bed

581-sq-foot room, balcony with golf course views

Entertainment - 32-inch TV, satellite channels, and DVD player

Food & Drink - Coffee/tea maker, free minibar items, and room service (limited hours)

Sleep - Blackout drapes/curtains and linens

Bathroom - Private bathroom, shower, free toiletries, and a hair dryer

Practical - Safe, iron/ironing board, and phone; free rollaway/extra beds and free cribs/infant beds available on request

Comfort - Air conditioning and daily housekeeping

Accessibility - Wheelchair accessible

Non-Smoking

Connecting/adjoining rooms can be requested, subject to availability

Suite 2A +1N

Room amenities

581 sq ft

Golf view

Sleeps 4

1 Double Bed

More details

Room information

Bed details

Sleeps

Max people: 4Max adults: 2Max children: 1

Room details

1 Double Bed

581-sq-foot room, balcony with golf course views

Entertainment - 32-inch TV, satellite channels, and DVD player

Food & Drink - Coffee/tea maker, free minibar items, and room service (limited hours)

Sleep - Blackout drapes/curtains and linens

Bathroom - Private bathroom, shower, free toiletries, and a hair dryer

Practical - Safe, iron/ironing board, and phone; free rollaway/extra beds and free cribs/infant beds available on request

Comfort - Air conditioning and daily housekeeping

Accessibility - Wheelchair accessible

Non-Smoking

Connecting/adjoining rooms can be requested, subject to availability

Bungalow

Room amenities

463 sq ft

Sleeps 4

1 Double Bed

More details

Room information

Bed details

Sleeps

Max people: 4Max adults: 2Max children: 2

Room details

1 Double Bed

463-sq-foot room, balcony with garden views

Entertainment - 32-inch TV, satellite channels, and DVD player

Food & Drink - Coffee/tea maker, free minibar items, and room service (limited hours)

Sleep - Blackout drapes/curtains and linens

Bathroom - Private bathroom, shower, free toiletries, and a hair dryer

Practical - Safe, iron/ironing board, and phone; free rollaway/extra beds and free cribs/infant beds available on request

Comfort - Air conditioning and daily housekeeping

Accessibility - Wheelchair accessible

Non-Smoking

Connecting/adjoining rooms can be requested, subject to availability

Double without balcony 2A +2N

Room amenities

267 sq ft

Golf view

Sleeps 4

1 Double Bed

More details

Room information

Bed details

Sleeps

Max people: 4Max adults: 2Max children: 2

Room details

1 Double Bed

267-sq-foot room, balcony with golf course views

Entertainment - 32-inch TV, satellite channels, and DVD player

Food & Drink - Coffee/tea maker, free minibar items, and room service (limited hours)

Sleep - Blackout drapes/curtains and linens

Bathroom - Private bathroom, shower, free toiletries, and a hair dryer

Practical - Safe, iron/ironing board, and phone; free cribs/infant beds available on request

Comfort - Air conditioning and daily housekeeping

Accessibility - Wheelchair accessible

Need to Know - No rollaway/extra beds available

Non-Smoking

Connecting/adjoining rooms can be requested, subject to availability

Double without balcony

Photos of Double without balcony

Room amenities

267 sq ft

Golf view

Sleeps 4

1 Double Bed

More details

Room information

Bed details

Sleeps

Max people: 4Max adults: 2Max children: 2

Room details

1 Double Bed

267-sq-foot room, balcony with golf course views

Entertainment - 32-inch TV, satellite channels, and DVD player

Food & Drink - Coffee/tea maker, free minibar items, and room service (limited hours)

Sleep - Blackout drapes/curtains and linens

Bathroom - Private bathroom, shower, free toiletries, and a hair dryer

Practical - Safe, iron/ironing board, and phone; free cribs/infant beds available on request

Comfort - Air conditioning and daily housekeeping

Accessibility - Wheelchair accessible

Need to Know - No rollaway/extra beds available

Non-Smoking

Connecting/adjoining rooms can be requested, subject to availability

Double Room

Room amenities

344 sq ft

Golf view

Sleeps 4

1 Double Bed

More details

Room information

Bed details

Sleeps

Max people: 4Max adults: 2Max children: 2

Room details

1 Double Bed

344-sq-foot room, balcony with golf course views

Entertainment - 32-inch TV, satellite channels, and DVD player

Food & Drink - Coffee/tea maker, free minibar items, and room service (limited hours)

Sleep - Blackout drapes/curtains and linens

Bathroom - Private bathroom, shower, free toiletries, and a hair dryer

Practical - Safe, iron/ironing board, and phone; free rollaway/extra beds and free cribs/infant beds available on request

Comfort - Air conditioning and daily housekeeping

Accessibility - Wheelchair accessible

Non-Smoking

Connecting/adjoining rooms can be requested, subject to availability

Bungalow Suite

5/5 guest room rating

Room amenities

463 sq ft

Ocean view

Sleeps 4

1 Double Bed

More details

Room information

Bed details

Sleeps

Max people: 4Max adults: 2Max children: 2

Room details

1 Double Bed

463-sq-foot room, balcony with ocean views

Entertainment - 32-inch TV, satellite channels, and DVD player

Food & Drink - Coffee/tea maker, free minibar items, and room service (limited hours)

Sleep - Blackout drapes/curtains and linens

Bathroom - Private bathroom, shower, free toiletries, and a hair dryer

Practical - Safe, iron/ironing board, and phone; free rollaway/extra beds and free cribs/infant beds available on request

Comfort - Air conditioning and daily housekeeping

Accessibility - Wheelchair accessible

Non-Smoking

Connecting/adjoining rooms can be requested, subject to availability

Bungalow Suite 2A +2N

Room amenities

463 sq ft

Ocean view

Sleeps 4

1 Double Bed

More details

Room information

Bed details

Sleeps

Max people: 4Max adults: 2Max children: 2

Room details

1 Double Bed

463-sq-foot room, balcony with ocean views

Entertainment - 32-inch TV, satellite channels, and DVD player

Food & Drink - Coffee/tea maker, free minibar items, and room service (limited hours)

Sleep - Blackout drapes/curtains and linens

Bathroom - Private bathroom, shower, free toiletries, and a hair dryer

Practical - Safe, iron/ironing board, and phone; free rollaway/extra beds and free cribs/infant beds available on request

Comfort - Air conditioning and daily housekeeping

Accessibility - Wheelchair accessible

Non-Smoking

Connecting/adjoining rooms can be requested, subject to availability

Double Room 2A +N1

Room amenities

344 sq ft

Golf view

Sleeps 4

1 Double Bed

More details

Room information

Bed details

Sleeps

Max people: 4Max adults: 2Max children: 1

Room details

1 Double Bed

344-sq-foot room, balcony with golf course views

Entertainment - 32-inch TV, satellite channels, and DVD player

Food & Drink - Coffee/tea maker, free minibar items, and room service (limited hours)

Sleep - Blackout drapes/curtains and linens

Bathroom - Private bathroom, shower, free toiletries, and a hair dryer

Practical - Safe, iron/ironing board, and phone; free rollaway/extra beds and free cribs/infant beds available on request

Comfort - Air conditioning and daily housekeeping

Accessibility - Wheelchair accessible

Non-Smoking

Connecting/adjoining rooms can be requested, subject to availability
Rating 5 - Excellent. 17 out of 128 reviews
Rating 4 - Good. 39 out of 128 reviews
Rating 3 - Okay. 29 out of 128 reviews
Rating 2 - Poor. 19 out of 128 reviews
Rating 1 - Terrible. 24 out of 128 reviews
2.7/5
Property conditions & facilities
Stayed 2 nights in Jul 2020
Stayed 3 nights in Jul 2020
Disliked: Property conditions & facilities
Not what I expected from this well known resort
We just had an overnight stay in this all inclusive hotel due to the President closing most hotels the following day due to coronavirus. We had a 'bungalow' room on the ground floor, facing the sea with a lovely view. The location was great – right on a narrow strip of golden sand with a beautiful turquoise sea. The pool area was attractive. The bars served cocktails made from pre-mixed 'syrups' dispensed from slushpuppy-type machines & were not good. Maybe this is normal (I've never stayed at an all inclusive before). As with many hotels in Cuba, this one is tired. Breakfast eggs & lunch/dinner meats were cooked in front of you. Please note that my review is for a hotel about to close.
Stayed 1 night in Mar 2020
Stayed 2 nights in Mar 2020
Liked: Staff & service, room comfort
Stayed 2 nights in Feb 2020
Stay in the know with the Expedia app
Get real-time notifications, view your trip details, and access mobile-only deals.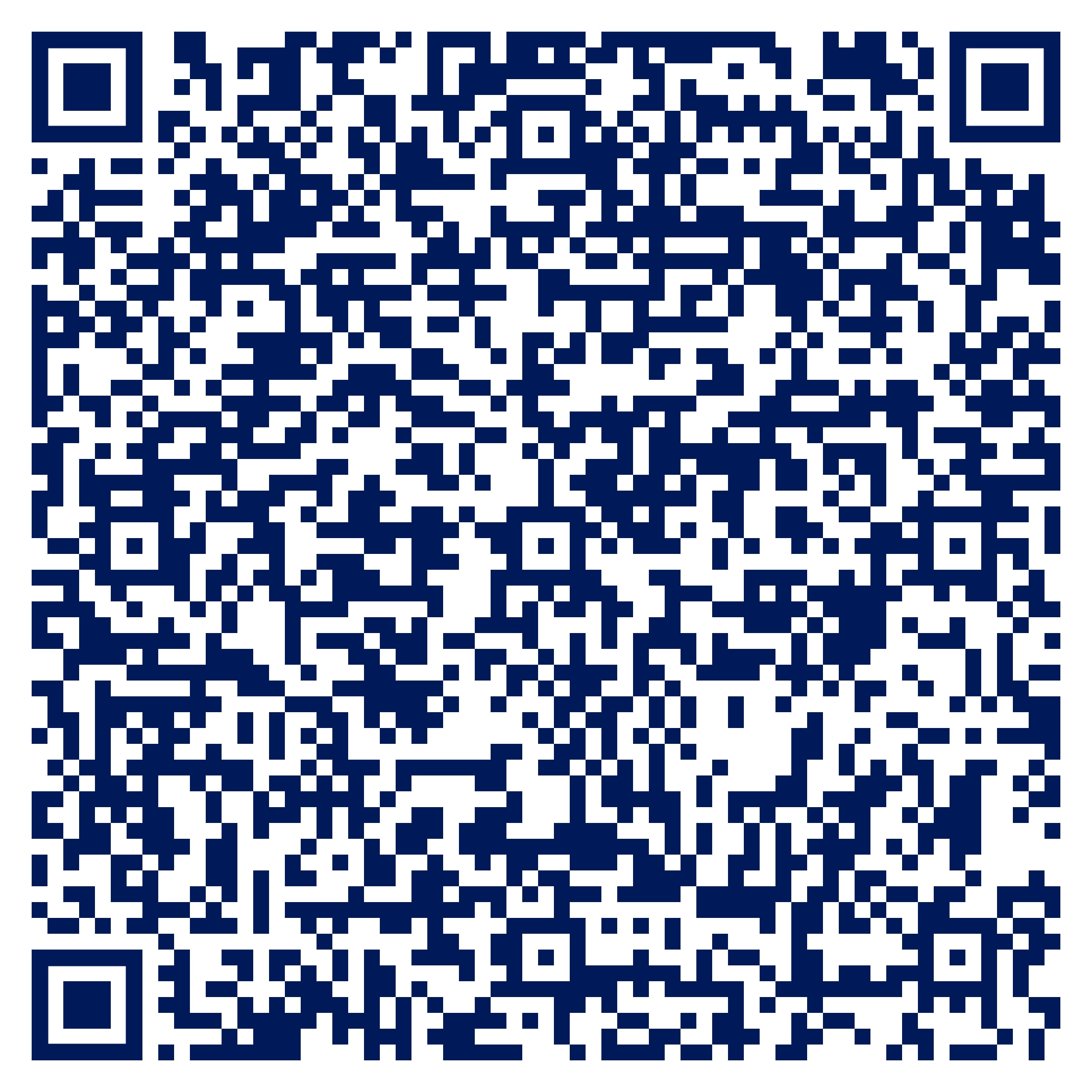 Scan the QR code